What is The Travel Hack?
The Travel Hack is an inspirational travel blog focusing on stylish, adventurous and affordable travel that everyone can enjoy.
About me
I'm Monica, a 20-something blogger with a love for adventurous travel. I'm a qualified multi-media journalist and I'm a Social Media Specialist in the travel industry. I'm based in London and I blog about my life in London, my adventures around the world and my weekends around Europe and the UK. I have a passion for  iPhoneography, social media and finding digital storytelling with a stylish, unique and adventurous twist. 
To find out more about me, please visit my About page.
Audience
The Travel Hack has a broad audience and is most popular with university educated females aged 18-24.
Social Stats
After just one year, here are the ever growing social statistics for The Travel Hack:
Stats were accurate as of 15.05.2013
Page Rank: 3
Alexa:  

Worldwide

= 174,412   

UK

= 8,564
Twitter Followers:  6,886
Facebook: 986
Instagram: 837
 Previous trips, partnerships and campaigns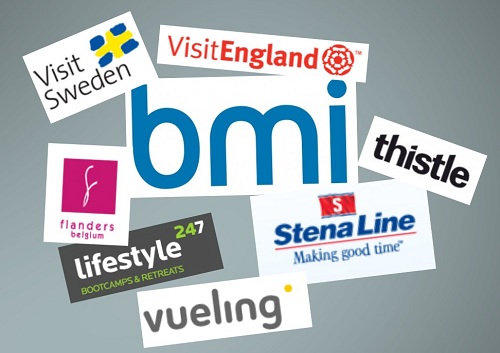 I've worked with the companies above plus many more to promote destinations and services to a targeted audience. I write honest, informative, insightful and entertaining blog posts that are designed to inspire my readers to travel. The Travel Hack is a visual site with a focus on photography as I'm a firm believer that a picture speaks a thousand words.
I also make the most of social media to engage my audience before, during and after my trips through social media channels like Twitter, Facebook, Instagram, G+, Pinterest and Tumblr.
Interested in working with me?
If you have any questions or if you're interested in working with me, please send me an email to thetravelhack@gmail.com or drop me a tweet @TheTravelHack.
I have experience with press trips for both journalists and bloggers, reviewing hotels, attractions, destinations, services and travel gear.  I also have advertising opportunities available.
If you would like to know more about the benefits of working with bloggers, please get in touch for more information.