Sunset Sunday: Magnetic Island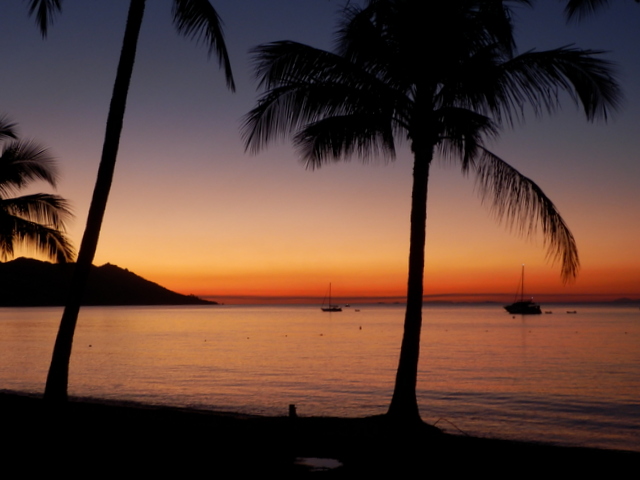 A massive thanks to Hayley for sharing this gorgeous photo. It really does like paradise.
"The photo is from Horseshoe Bay in Magnetic Island, off the coast of Townsville in Queensland Australia. It is where my parent's live and I love it up there. It is just magical, as you can tell. A little slice of paradise right in our backyard here in Queensland that a lot of people don't know about it. I have a lot to say about 'Maggie' as the locals call it on my blog."
A little more about Hayley…
Hayley Simpson, a nerdy journalism graduate that hails from Brisbane in Australia. She's a receptionist by day and travel blogger by night that enjoys writing about her travels of the past, present and future. She likes to show people that adventures can be had in your own backyard – you don't have to go far to have a holiday!
You can find more from Hayley on her blog, Hayley on Holiday, Twitter and Facebook.
If you have a Sunset Sunday photo that you would like to be featured on The Travel Hack, send me an email at TheTravelHack (at) gmail.com
And if you can't get enough of the sunsets, there are plenty more to check out here: Sunset Sunday
You might also enjoy: