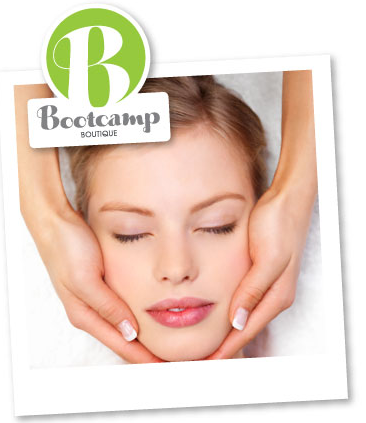 What are you giving up for lent?
I've decided that I love cake, chocolate, biscuits, ice cream and donuts (I could go on…) way too much to ever give them up so instead I'm going to have a fitness health kick. It's OK to eat a 6-pack of Krispy Kreme's if you go for a jog, right?
So when I received an email inviting me to a 'Boutique Boot Camp' I jumped on board thinking that a boot camp couldn't be too tough if it had 'Boutique' in the title. I checked out the accommodation for the 5-day trip and it looks pretty boutique to me so I couldn't have been happier when the confirmation email came through.
It wasn't until last night that I thought I should probably check the itinerary and find out exactly what I'll be up to.
Oh dear lord. This is what I'm going to be doing every day for the next 5 days:
| | |
| --- | --- |
| 5.50am | Sprint stretch |
| 7.00am | Breakfast |
| 8.00am | SAQ |
| 9.00am | Team netball |
| 10.00am | Boxercise |
| 10.45pm | Snacks |
| 11.00am | Kettle climbs |
| 12.00pm | Plyometric games |
| 1.00 pm | Buffet lunch |
| 2.00 pm | Nordic walking & sprint |
| 3.30pm | Core |
| 4.30pm | Snack and ice bath |
| 5.00pm | Mind motivation workshop |
| 6.30pm | dinner |
| 7.30pm | Body scrubs & sculpt |
| 8.30pm | Massage |
| 9.30pm | Supper – optional |
My stomach sank like I'd swallowed a bowling ball at the thought of a sprint stretch at 5.50am followed by netball then boxercise, kettle climbs (what the hell are kettle climbs!?) plyometric games (I had to Google this – plyometric games for kids are things like hopscotch and skipping and I was the queen of hopscotch in school so I'm looking forward to this), Nordic walking and sprint (not sure what makes a walk Nordic?) core and finally 'mind motivation workshop'.
It made me laugh that supper is optional – as if I'd be missing out on that meal after so much exercise!
I know that Lent should be a time of sacrifice and giving up the stuff you love but nowadays it just seems to be a way to re-kick start a health routine or get back on track with those New Year's resolutions that usually stray off track towards the end of February; and this seems like one hell of a way to restart my health routine.
I wrote a post about how I was attempting to do virtually every New Year's Resolution out there and to be totally honest I'm doing pretty well with everything except that whole exercise thing. I discovered that snowboarding isn't actually as strenuous as they lead you to believe and managed to escape any serious exercise so I'm more than a little nervous about boot camp.
So keep your fingers crossed for me and I'll keep you updated on my progress.
Now it's your turn: What have you given up for lent or have you decided to go for an 'alternative' option too?