Find your dream destination for 2018 – And then win it!
Has anyone else started making plans for their 2018 travels? I've started bouncing around ideas with Sam and I've dug out a pile of travel magazines for inspiration and ideas. Most people sit around the Christmas tree with a glass of mulled wine while they wrap their Christmas presents and write Christmas cards….I sit down and read travel magazines!
If you're struggling to choose your destinations for 2018 then I'd like to introduce you to KLM's Destination Match.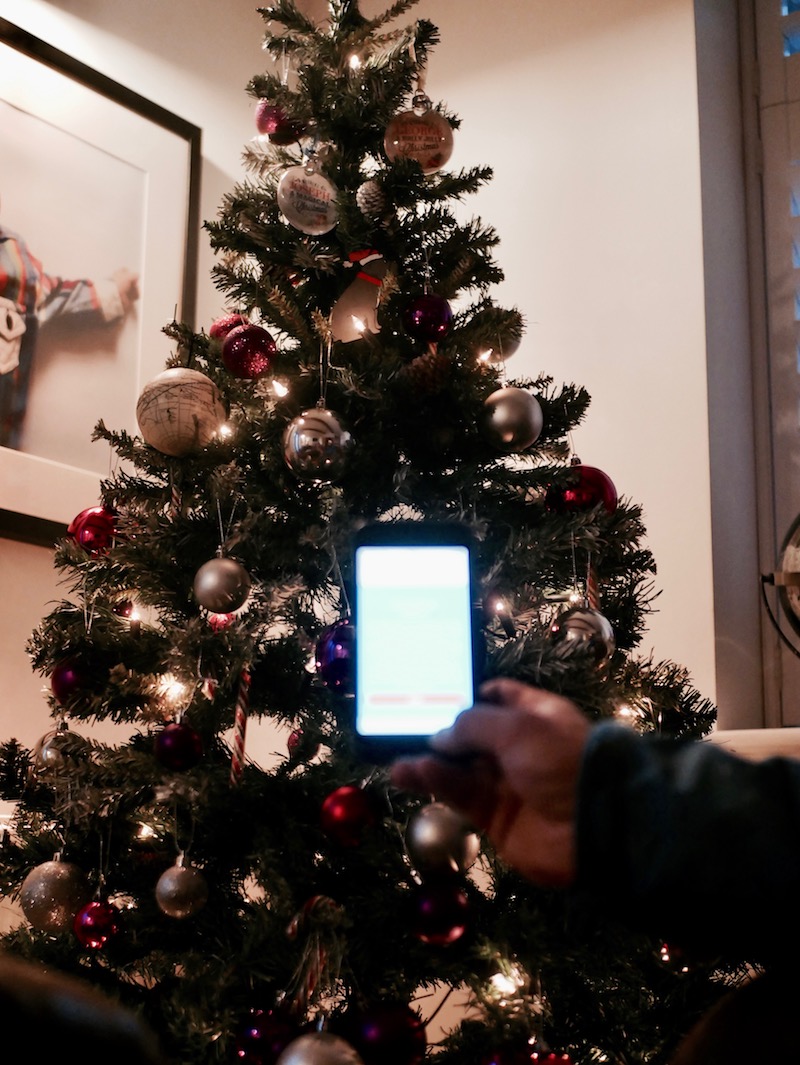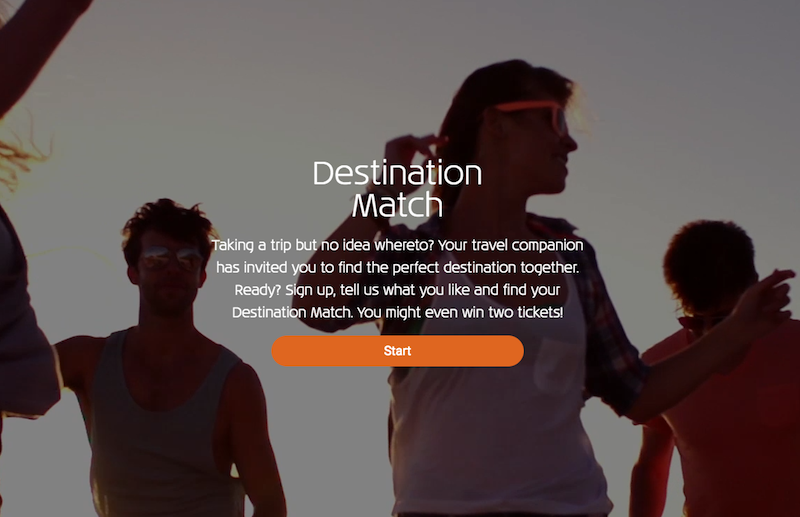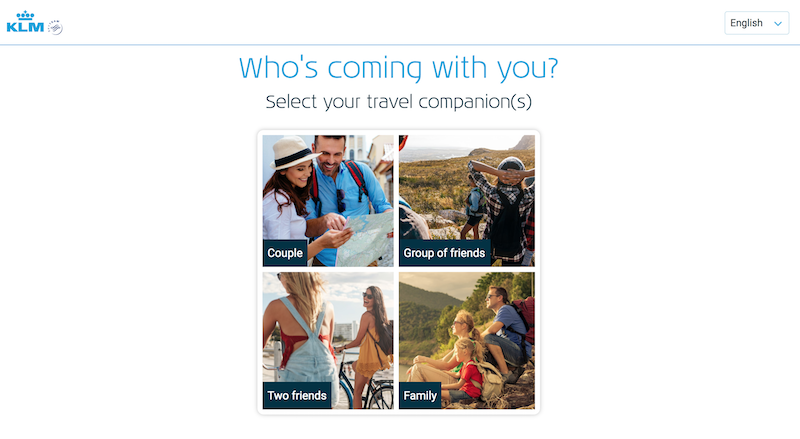 This is a fun new quiz from KLM where you answer some quick questions and choose your preferences from photos and it cleverly selects a perfect destination for you.
Begin by selecting who you'll be travelling with – such as a couple, a family, friends or solo and then you'll have photos to choose from. I had to choose from pictures of things like a modern slick city skyline or a historic city with domes and spires. After much contemplation, I went with the historic city!
I chose to take a family holiday and once I'd completely my preferences I sent it to Sam who did the same. The quiz then looks at both of your answers and finds something both of you will love.
It then came back to us and told us Catania in Sicily, Italy is the perfect destination for us!
This was so interesting because I'd never even heard of Catania (shame on me, I know!) so I started with a Google image search and it's beautiful. It's a gorgeous, historic city with grand cathedrals and charming little streets, but it gets even better because it's on the coast and the beach is stunning. There are golden sands and clear seas and it looks like there are secret little coves to explore. I then moved on to Pinterest to find some blog posts about Catania and I found my friend Suzanne from The Travel Bunny had been and makes it sound like an incredible city.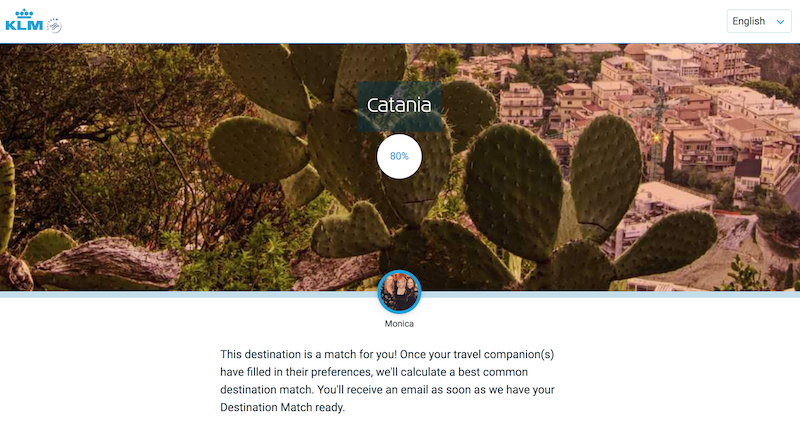 KLM, I am impressed!
As a family, this is the travel dream. We can relax and tire the kids out on the beach and then meander around the city while they snooze. I don't know of many destinations that combine the city and beach elements so perfectly. I've known Barcelona and Valencia are good options but Catania is definitely a new one to add to the list.
If you'd like a little help choosing your destinations for 2018 then head over to KLM's Destination Match, complete the quiz, send it to your travel buddy and find somewhere new to travel next year. If you then subscribe to the KLM newsletter you'll be entered to win two tickets to that destination (departure from UK and Ireland). Now that would be a perfect way to begin the year! It's only open until December 21st so don't miss you!
If you're doing the #Take12Trips Challenge next year then you'll definitely want to check it out for some inspo!
This post was created in partnership with KLM.