The lovely Katy – the brains behind Starry Eyed Travels – is the first of the travel bloggers that I'll be sharing with you every Friday. There are so many inspiring, funny, insightful, informative and downright brilliant travel blogs out there so I'll be getting to know the writers a little better and finding out more about their blogs.
Katy is a writer with wanderlust. Originally from the UK, she has lived in France, danced in Argentina and stargazed in Chile. She writes for numerous travel sites and you can always find her at Starry-Eyed Travels.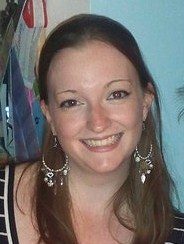 1. Tell us about yourself in 5 words
Free spirit and travel addict
2. Can you sum up Starry-Eyed Travels for us?
Starry-Eyed Travels is for travellers with wonder-lust. For me, travel is all about exploring the world with a curious mind and an open heart, so my blog aims to share stories and images which capture the amazing and the wonderful – even if it's just small things. It's for independent travellers who aren't content to follow in the footsteps of others – and hopefully it's fun and interactive too!
3. You're training to be a teacher. Can you tell us what kind of teaching you will do?
Yes, not many people know this, as I try to keep my two 'careers' fairly separate, but I'm training as a primary teacher – for 5-11 year-olds. I've discovered that I love teaching and travel-writing equally and while it's hard to do both at once, I'm not prepared to give up either.
4. Will you try to combine teaching and travelling at some point?
Absolutely. I think teaching and travelling actually complement each other nicely – some of my training is taking place at an international school where there is a big emphasis on learning foreign languages and understanding other cultures. I've taught abroad before and would love to again in the future. I also find that my experiences of travel are very valuable in the classroom, so the two intertwine a lot.
5. You say you're a 'full time dreamer'. What would be your dream destination?
Yes, I am! But picking a dream destination is really hard – there are so many places in the world I'd like to visit and my top destinations change all the time! Right now, two extremes are topping the list: one is Northern Scandinavia – I'd love to see the Northern Lights someday – and the other is Southern Africa.
6. If you could do back to one place you've travelled, where would it be and why?
Bolivia, in a heartbeat. I had no expectations of the country, but it completely bowled me over and I'd love to spend more time there. It has relatively few tourists, some of the most spectacular landscapes I've ever seen and incredibly generous people.
 7. You plan to travel the UK a lot this year, what are you most looking forward to?
I'm most looking forward to going to the North of Scotland, a trip I'm planning to do sometime in the summer. I'd like to go whale-watching there as it's something I've been dreaming about for a while and the prospect of rugged, unspoilt landscapes is an exciting one.
8. What are your top tips for solo, female travellers?
There's a balance to be struck between keeping safe and making the most from your travels. I'd say that you need to keep your wits about you, especially when you first arrive in a strange place, but be open to new experiences. Basically, trust your gut instincts. Don't worry about going alone – you will meet other travellers and you will make friends. Getting over the initial fear is the biggest thing.
9. Which post(s) on Starry Eyed Travels are you most proud of and why?
Possibly one I wrote about Paraty, Brazil, I didn't know how to put this incredible little town into words, so I found myself writing in a more unusual narrative style, but I think it sums up what Starry-Eyed Travels is all about: the magical feeling that travel can provide.
10. Which is your favourite photo from your travels and where was it taken?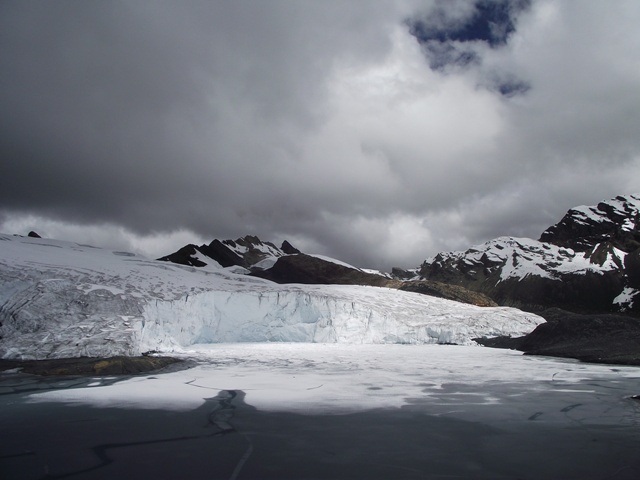 It is very hard to pick a favourite, but I've chosen this one of a glacier in the Peruvian Andes. Coming face-to-face with a glacier for the first time was a moment I will never forget.