It's been a while since I've featured a blogger on a Friday Follow and I thought it was about time that I brought it back. I love finding interesting, inspiring, funny, creative and brave bloggers who are doing amazing things all around the world so I'd like to introduce you to Bannie, the creator of Travel Bannie.
1. Can you tell us a little about yourself, where you are in the world and what you're doing there?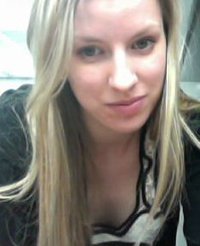 I'm Bannie, or Annie to everyone who knows me! After finishing yet another academic year after months of exam preparation, I took the plunge and followed those elusive travel dreams I had never quite made a reality. I booked myself onto a teaching Internship in China and I can honestly say that it was one of the best decisions I have ever made. I'm currently living in Chengdu, the fastest growing but most relaxed city in China. When I'm not teaching English to the cutest children in the world, or studying the most difficult language in the world, you can find me photographing ancient relics, eating unusual foods or speaking to locals discovering new facts about Asian culture and tradition. (See, I said she was cool!)
2. Can you tell us more about your blog? 
On realizing how much I love China and in struggling to keep everyone in the loop back home, I started blogging. I now use my blog as a platform to write interesting snippets of the Chinese lifestyle I am leading with the aim to inspire readers to follow their travel aspirations. I would love for everyone to know that it really is possible for anyone with a dream to make it his or her reality!
 3. How do you think blogging influences the way you travel?
I have seen such a huge change in the way that I travel since starting to write more seriously. Whenever I stumble across something unusual or confusing now (which in a country such as China can be almost daily) I find myself wondering whether I would have wanted to read about it myself before coming here. I now find myself asking more questions of locals to understand Chinese culture and tradition more fully. This shift has also helped me to connect with the community better, in that many Chinese people are more than happy to share their culture with me. Culture, I have found, is something, which holds great importance to the lives of people here in China.
4. You've been living in China for almost a year, how does it compare to life in England?
In many ways I feel that home and China are impossible to compare! The way of living in China is so different; the language, the food, the tradition – even the ways in which people express themselves and think is incredibly unique here. However, one year on, I have found the largest comparisons between Western and Eastern living to be in the way that people feel. I have connected with many Chinese friends over their own similar desires to learn more about people, to travel the world and to find themselves. We can find kindred spirits living in China.
5. Is there anything that you're starting to miss from home?
Roast Dinners. Yes it's cliché, but I really cannot wait to have those gravy-covered vegetables and roasted meat. I'll be missing Chinese food the moment I get back though I know it. Sometimes you just can't win!
6. Your post about the cat coffee shop is pretty insane, what's the weirdest thing you've seen during your travels??
I loved the Cat Café experience, although it didn't seem anywhere near as strange as the concept of The Dwarf Empire in Kunming, China. Found about an hour away from Kunming City Centre, is a small 'village' of mushroom shaped and brightly colored houses where Chinese dwarves live and perform to a small audience daily. Even now, I'm not sure how I feel about the experience of watching dwarves singing and dancing purely because of their height difference, but the concept itself was surely the 'weirdest' concept I have heard of on my travels.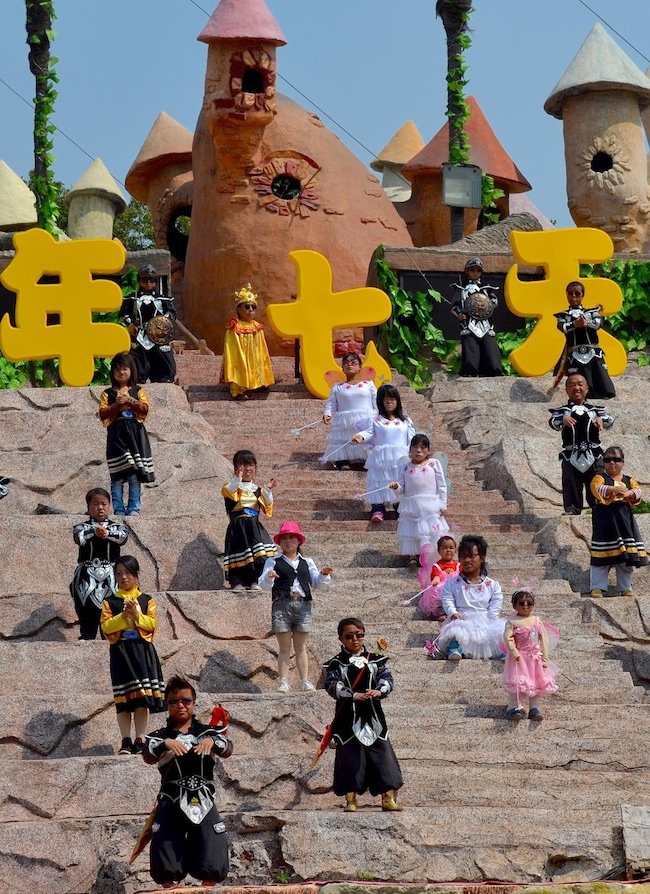 7. What's your favourite food from China and would we be able to find it in the UK??
Without a doubt Hot Pot is my favorite Chinese food. It is the traditional food of Sichuan province and famously spicy. So famous in fact that I have written an entire post dedicated to it. Of course on realizing that I had acquired a new taste of a dish so far from home I researched its availability in the UK – there is ONE Sichuan Restaurant in China Town London. I'm sure you'll spot me there daily on my return to the UK.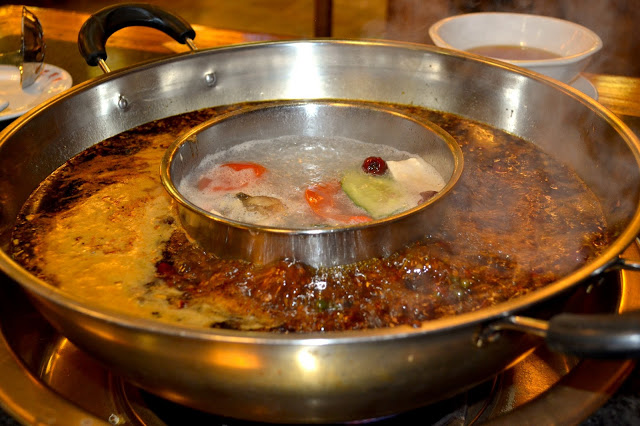 8. What was it like to cuddle a panda?
Incredible. Chengdu, where I live, is the home of the Giant Panda. I knew that much on moving here, but I had no idea that there would be an option to hold one. The moment was amazing, and it was only after I had cuddled my Panda that I realized I had never in my life held an animal larger than me, and probably never would again. He was very heavy, and very cuddly. I would recommend it to anyone who visits Chengdu. It's not cheap, but the memories are priceless.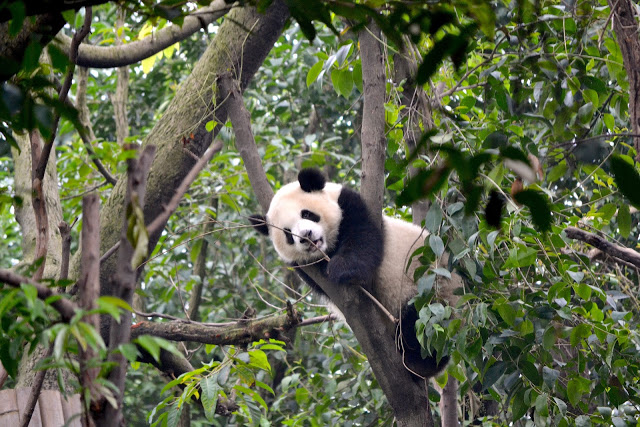 9. Which of your blog posts are you most proud of and why?
I wrote a post in two parts about a trip to the DeMiliterised Zone (DMZ) between North and South Korea. I am most proud of the opportunity I had to inform readers of the history of the country from first hand experience and in writing a lot of information that relayed to us on our tour. These posts were also the catalyst to my starting to write more publicly, and for that I am also very pleased. It was great to have been able to inform people of a part of the world which is less frequently explored.
 You can read those posts here:
Seoul DMZ part 1 Propaganda Village
The MZ part 2: The JSA
10. If you won the lottery tomorrow, what would you do?
I honestly don't think much would change. I'd still opt to stay in hostels, try to find the cheapest restaurants and I'd still choose to be doing what I'm doing now – teaching English to China's cute kiddies and constantly thinking of the next big adventure… but possibly with a stronger sense of permanence!
This final answer from Bannie has to be my favourite. Hearing about life in China is fascinating but hearing that someone is living the life of their dreams is amazingly inspiring. Thanks for answering my questions Bannie!
If you're a new blogger and you've got some awesome stories to share and would like to be included in a Friday Follow feature, send me an email at [email protected]