We've got a few days until Halloween and it's not too late to make it something special! And, let's be honest, we all need a bit of excitement in our lives right now so why not make Halloween a big event in your house this weekend?
I'm not too bothered about being in lockdown for Halloween. When I think back to my childhood, my best Halloween was a year when our trick or treating plans were cancelled due to torrential rain. My brother and I had spent all afternoon dressing up and getting ready and we were so disappointed when it started lashing down with rain so we couldn't go out. I remember my dad lighting the fire and filling our living room with candles and pumpkins and telling us spooky stories by the candlelight. I was genuinely terrified by one of his stories but also so excited by the magic of it all.
So I'm hoping to recreate something similar for our kids this halloween!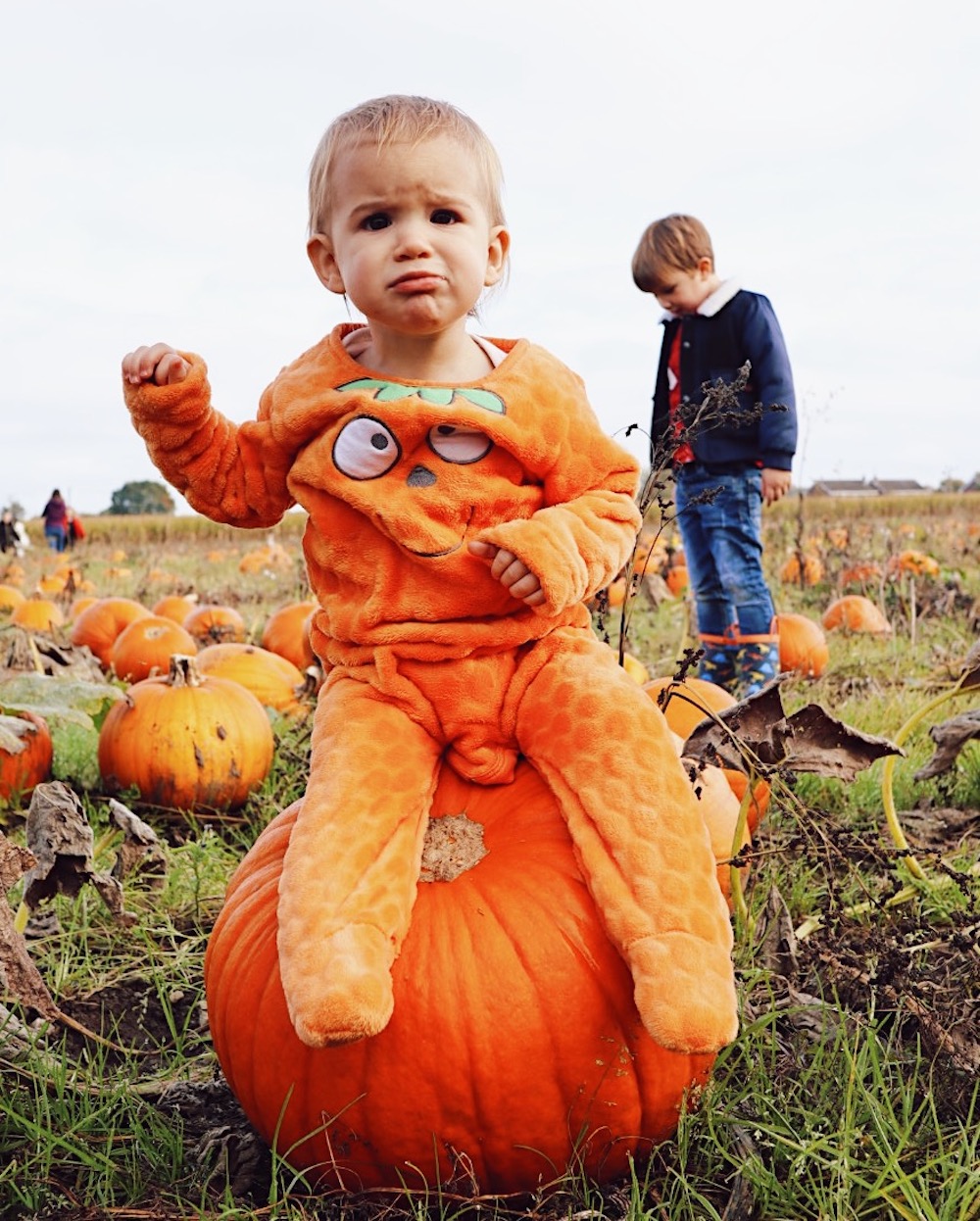 Here are a few ideas for a lockdown Halloween!
Have a pumpkin carving competition (or paint pumpkins for little ones)
Google 'Pumpkin Carving Template' for some amazing design ideas. You can print them out and stencil them onto your pumpkin to create something that looks really professional. If you've got a massive pumpkin then why not drill holes into it – it's much easier than cutting fiddly pieces out of an enormous pumpkin. But you can't go wrong with the traditional spooky face!
If you're doing this with little ones who won't be using sharp knives then why not just paint them? You can always do some carving once they've gone to bed!
Decorate paper pumpkins and bats and stick them around the house
To make life easy, Google 'free pumpkin templates' and print off a stack of them. Get the paints and colours out and let your kids make a mess.
There are some here on Simple Mom Project and she even has a selection – some are super simple for littler kids to colour in.
I've also just bought this Halloween balloon and banner set from Amazon to add a bit of extra decoration to the house!
We also have a Halloween Box coming from Skellon Events which I'm really excited to receive!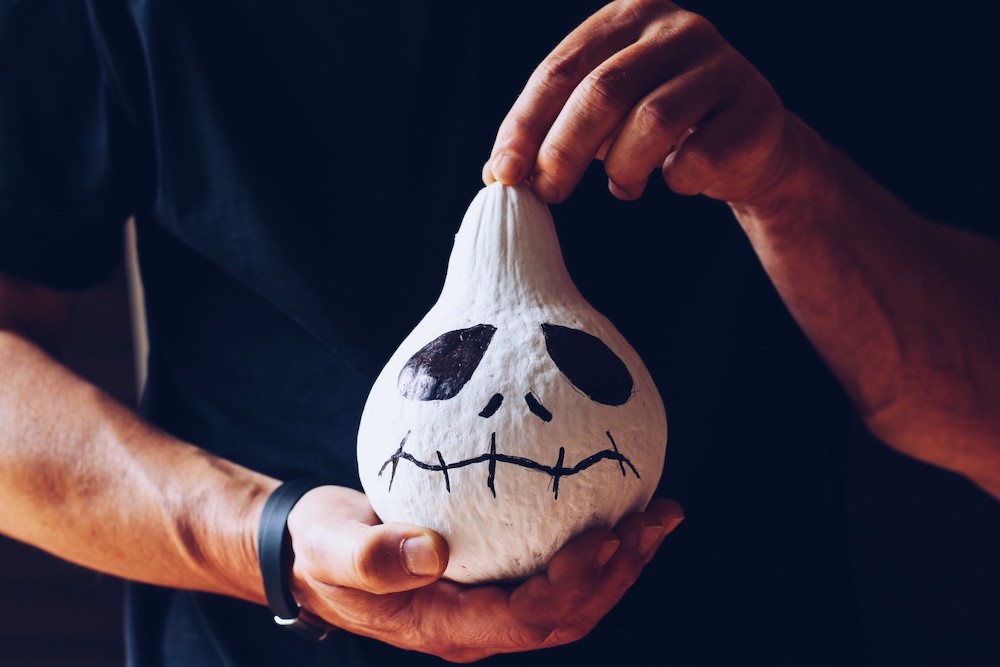 Have a pumpkin sweet hunt around your house and garden
Use all the pumpkins you've decorated and hide them around the house with sweeties hidden next to them! It's like an Easter Egg hunt but with pumpkins and sweets.
If you've got older kids then write clues for them to find the next pumpkin.
Have a spooky/gross feel box challenge
This is where you cut a hole in a box and you have to put your hand inside and feel the items in the box and guess what they are. It's funny how anything can feel really gross when you don't know what it is – especially things that are wet and slippery.
Peeled tomatoes can be eyeballs and custard can be zombie gloop. Get creative with any scraps of food you have in the fridge and go hunting through your cupboards! There are some good ideas here – Halloween Mystery Game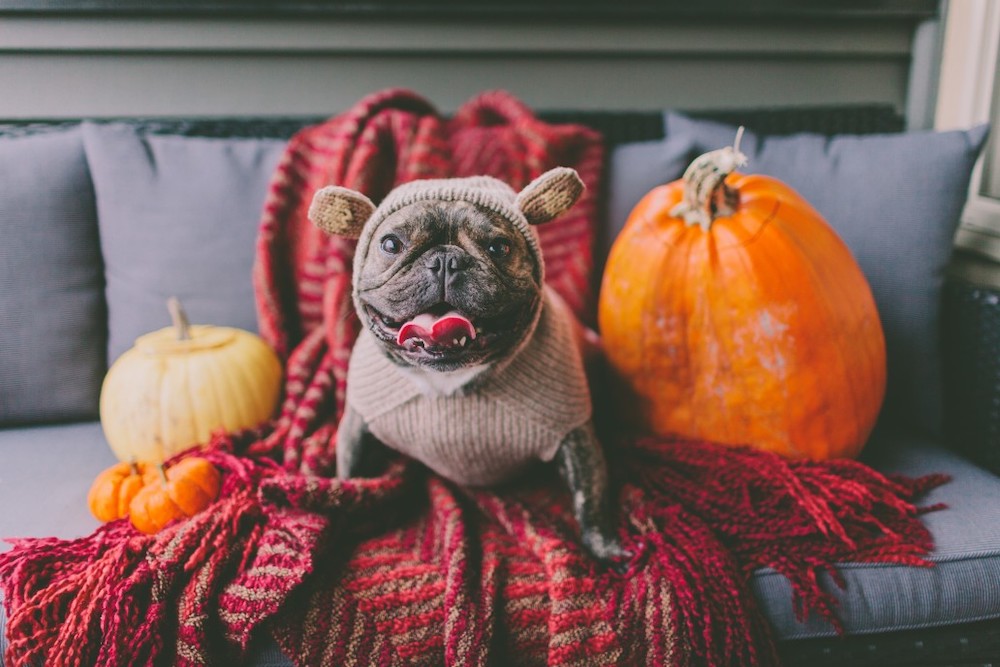 Apple bobbing
I haven't done this for years but I remember it being so much fun. All you need is a bowl of water and some apples. Once you've bobbed for them you can make some Halloween toffee apples together.
Spooky food
Halloween is all about the sweets and treats but that doesn't mean you can't make some 'real food' look spooky. I've made a Pinterest board for spooky Halloween themed food to give you some ideas.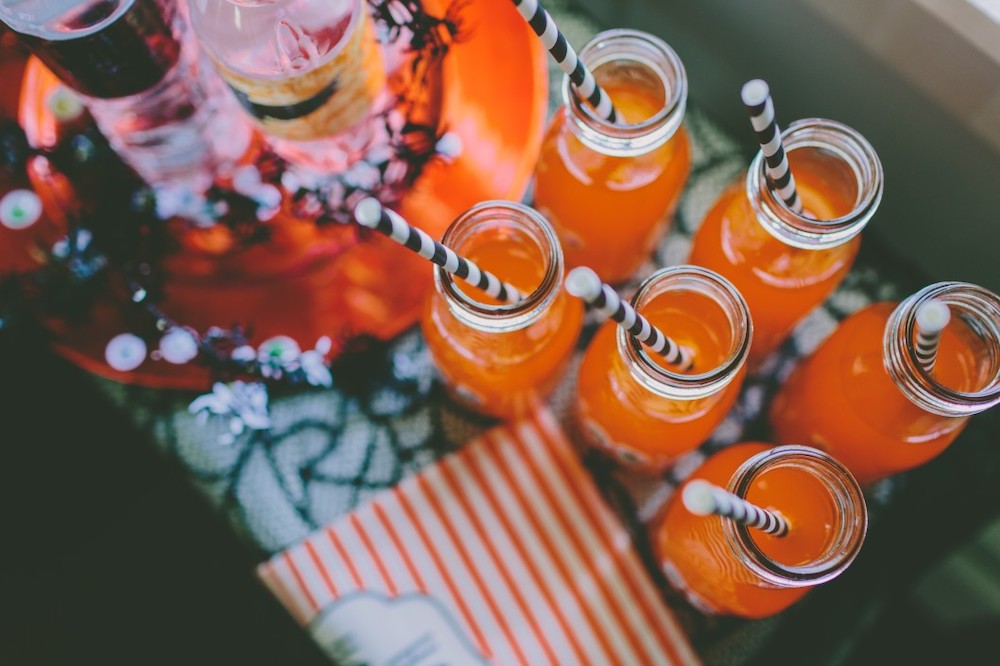 Tell ghost stories by candlelight
If you're really terrible at telling ghost stories, have Alexa or your smart speaker tell one!
Watch scary(ish) films by candlelight
Any excuse for a family film night with popcorn and blankets.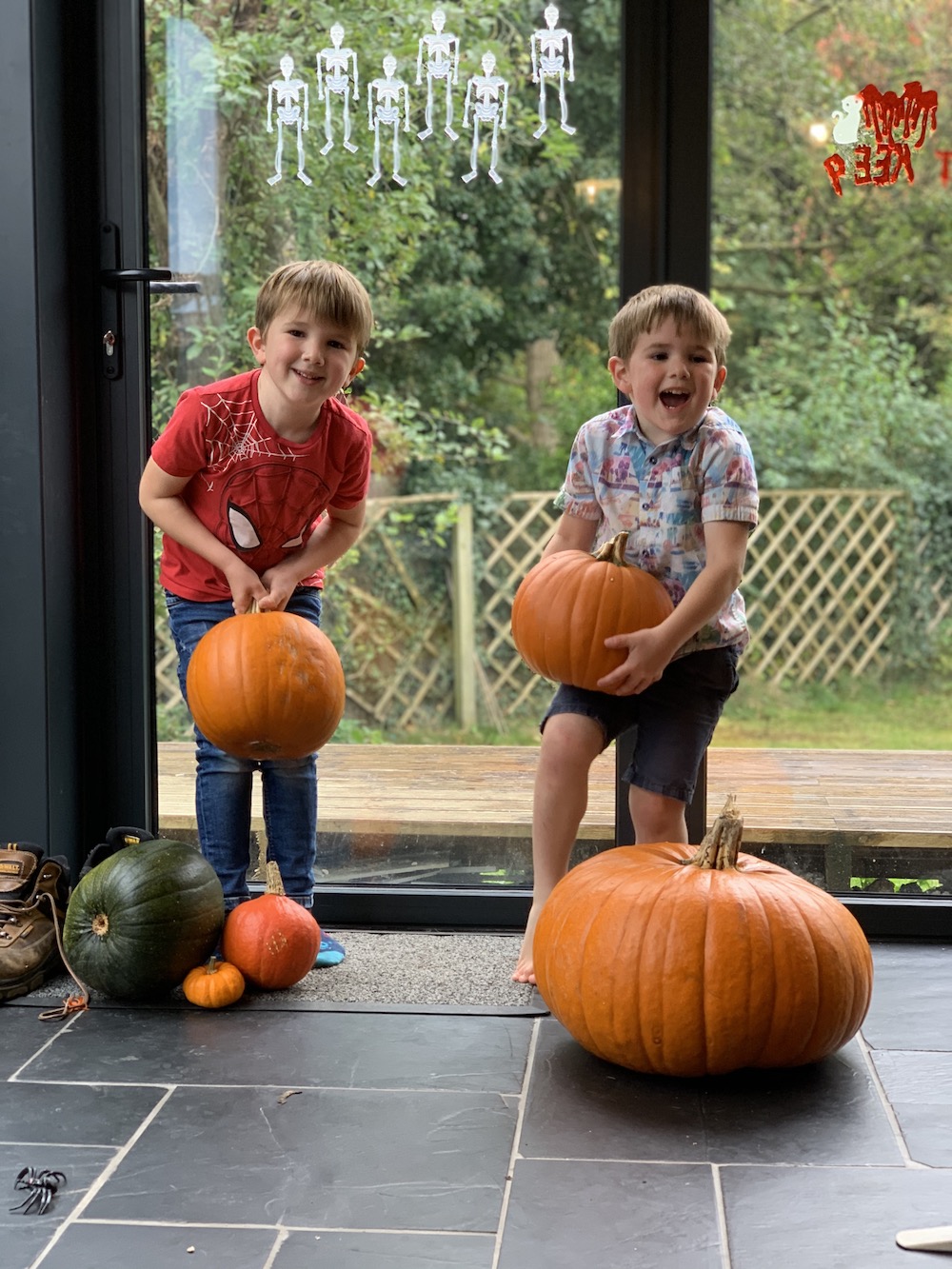 Spooky disco
Of course, it's not Halloween without a spooky disco. Just be super careful with kids dancing near candles in synthetic costumes. I'm sure we'll be watching the Strictly Come Dancing Halloween episode and combining this with a disco!
Just because most of us can't go out this year doesn't mean we can't have a little party. We're in lockdown in Wales so I'm planning to make a whole weekend of it – mostly to give us something to do and keep the kids busy!