Mother's Day is coming up (Sunday 14th March if you're in the UK) and if you're looking for a travel or outdoors themed gift for your mum (or your partner on behalf of your kids!) then I've got you covered.
So many online suggestions recommend buying your mum novelty gifts like travel themed socks or luggage tags. And while we all love a nice pair of socks, there are much more interesting gifts to buy your mum!
The bonus gift for mums
While researching this post, I asked on Instagram what the other travel loving mums out there wanted for Mother's Day and the overwhelming response was, 'A day on my own!' After the year we've had, it's not surprising that all the mums out there just want some peace and quiet and some time alone!
This made me laugh because it reminded me of a Mother's Day episode of The Middle where Frankie asks for a day to herself for Mother's Day. The dad takes the kids out for the day while she has a day at home to pamper herself and relax. Of course, she gets bored and misses the kids while the dad and the kids have THE BEST day out and she's super jealous they had so much fun without her.
So if you're planning to give your mum a day to herself for Mother's Day, maybe just make it a morning alone and then do something fun together in the afternoon!
Here are 10 thoughtful gifts for a travel loving mum
The Travel Hack Backpack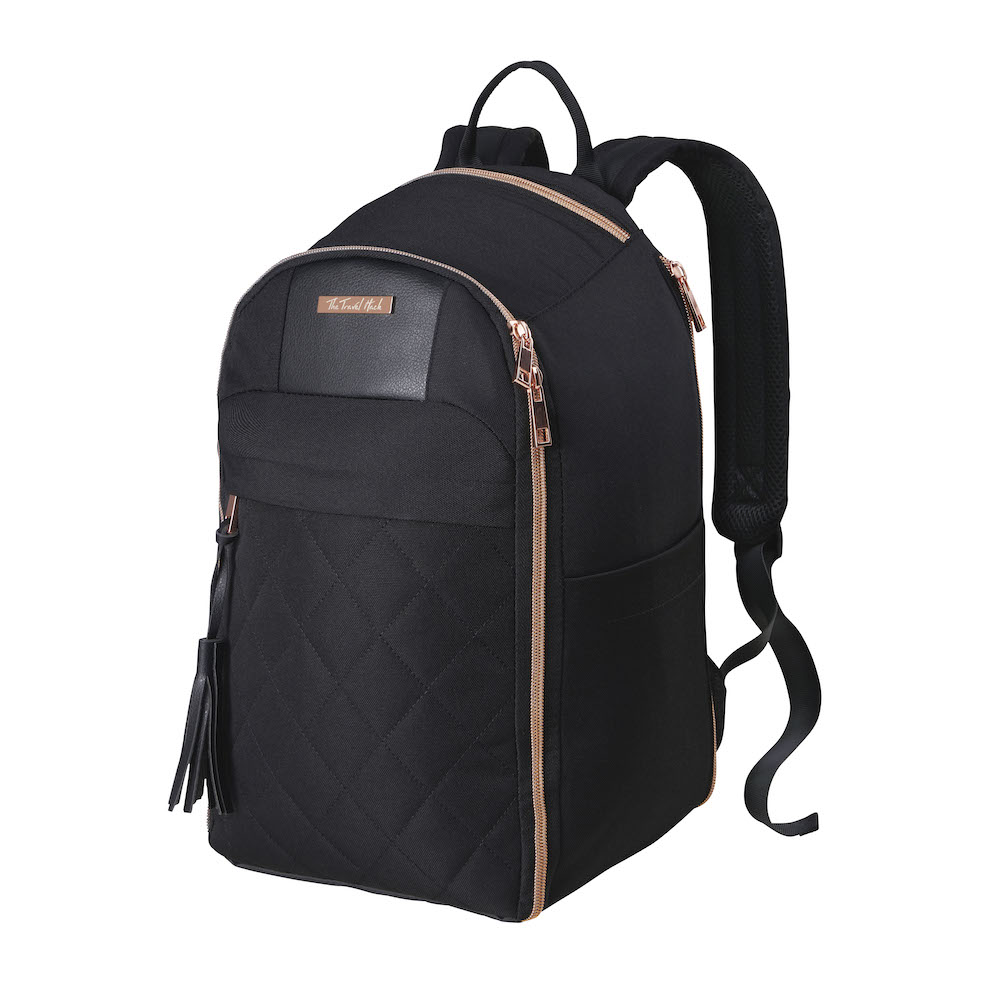 Of course, I've got to start with The Travel Hack Backpack because this is the ultimate bag for any travel loving mum.
The backpack is the exact dimensions for underseat baggage on planes (so it's free for those budget Ryanair flights!) making it a perfect option for hand luggage. But it's also a perfect everyday adventure backpack when you're out and about with the kids.
It has:
A padded laptop sleeve – which is also the perfect pocket for nappies and wipes
Two drinks bottle holders – space for your coffee AND drinks for the kids
Internal compartment – great for toiletries when you travel or for spare kid's clothes on a day out
An easy access top pocket – Perfect for keys, money, phone and lippy
An easy access front pocket – Perfect for travel documents or pebbles, sticks and leaves!
A large internal pocket – Big enough for everything else
A framed print of a special place
Is there a particular place that is really special to your mum? If there is then consider getting a framed print of that place.
Check out Travel Print Store on Etsy for beautiful photos.
Fy also have a great selection of travel themed posters which are available framed or unframed for a budget option.
Frame your favourite holiday snap
A budget friendly yet incredibly personal Mother's Day gift is to frame one of your mum's favourite holiday photos. You get extra brownie points if it's an old photo from years ago and she's completely forgotten about it!
I like Photobox for framed prints or you could get the photo printed at Boots or a local supermarket and pick up a frame while you're there. Dunelm and The Range have nice, affordable frames – just remember with Dunelm that you need to order online and pickup in store at the moment.
A travel magazine subscription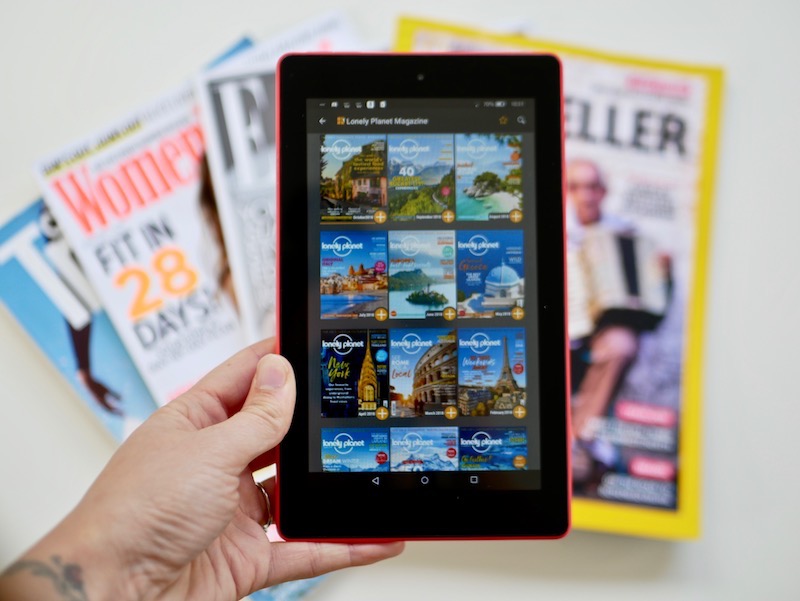 The thing I love about magazine subscriptions is that it's a little gift every month for a whole year! When you're looking for a travel magazine, don't forget about the local ones too. I subscribe to the usuals like Conde Nast Traveller but my favourites are ones for specific areas I visit a lot such as Welsh Border Life and Welsh Coastal Life.
Read more: Readly app review: THE app for magazine lovers
A spa day (preferably together)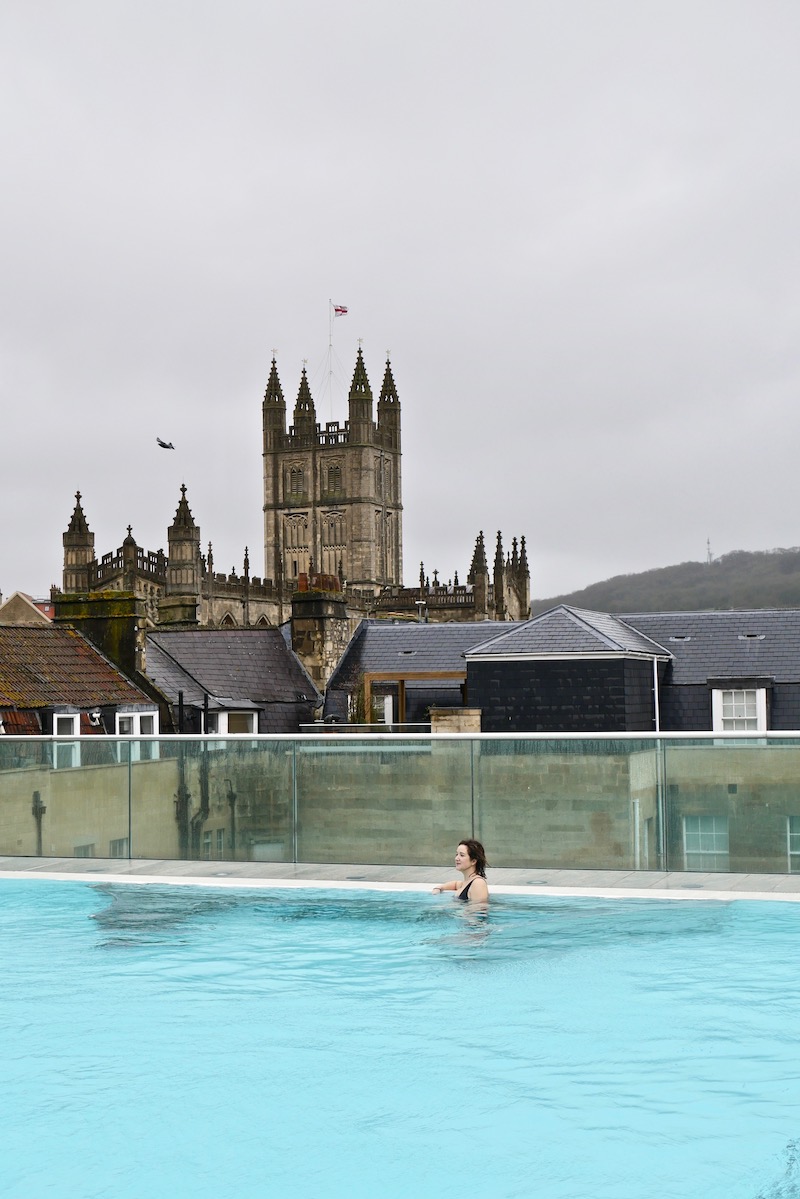 After asking on Instagram what all the mums wanted for Mother's Day, the second most popular response was a spa day. The mums with older daughters also said it would be nice to go with their daughters too – although I don't think it needs to be reserved for a mother/daughter day. I'm pretty sure that my son, George, would love to join me for a spa day!
Read more: My last spa day at Bath's thermo spa!
An outdoor kettle – Ghillie Kettle or Kelly Kettle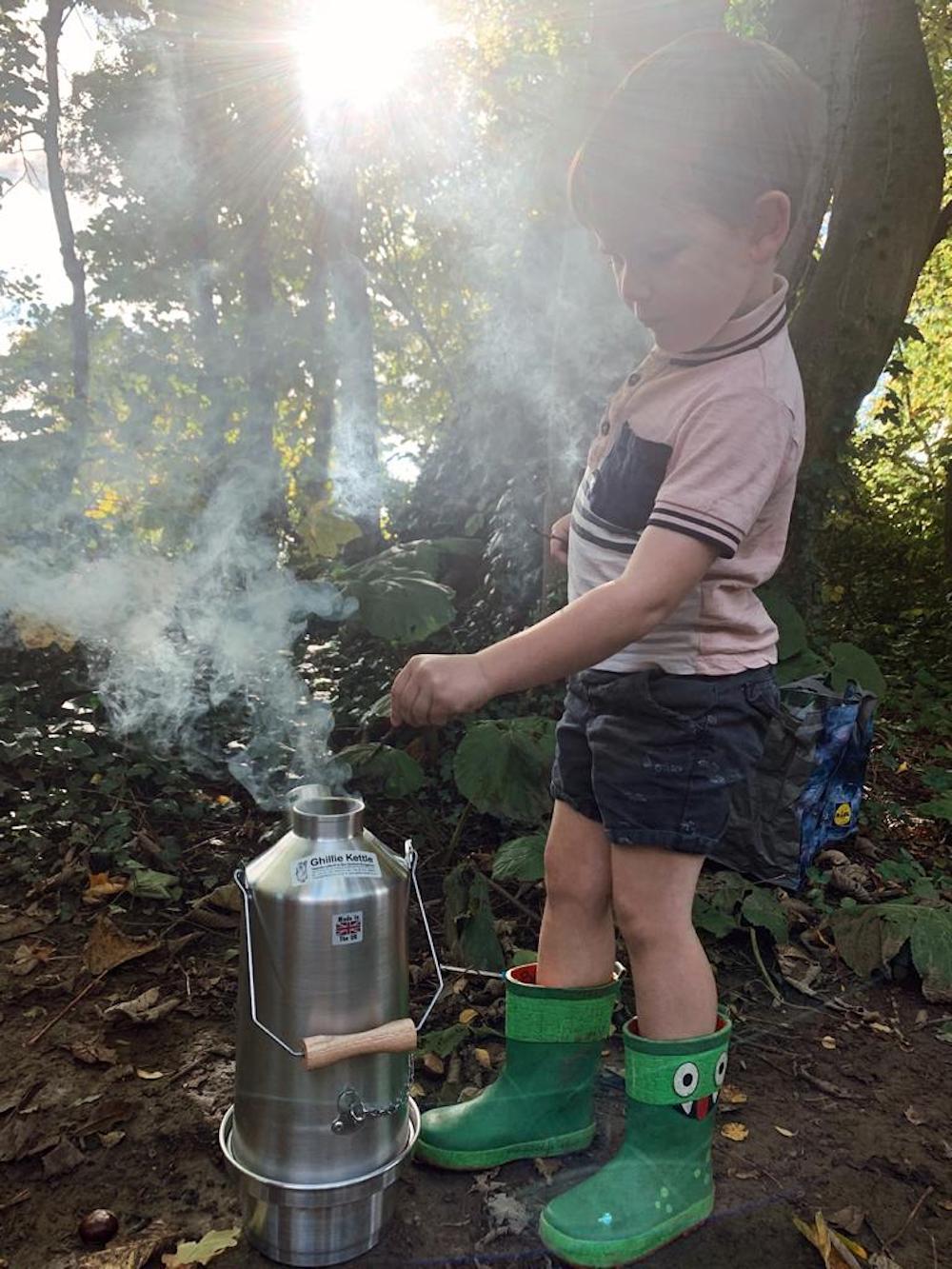 This is one for all the outdoorsy mums who love a long walk and coffee stop in the middle of nowhere. It's also great if you have young children who need a bit of excitement to keep them motivated half way through a walk.
I have a Ghillie Kettle (Kelly Kettle is similar but a different brand). You make a little fire using twigs and boil your water in the kettle. It's great for camping, fishing and outdoor activities and I'll admit that it's a bit of a novelty if you're using it for walking because it would be easier to take a thermos flask with hot water – but it's fun and the promise of a hot chocolate in the woods is a nice way to encourage the kids to get outdoors!
Memory keepers photo storage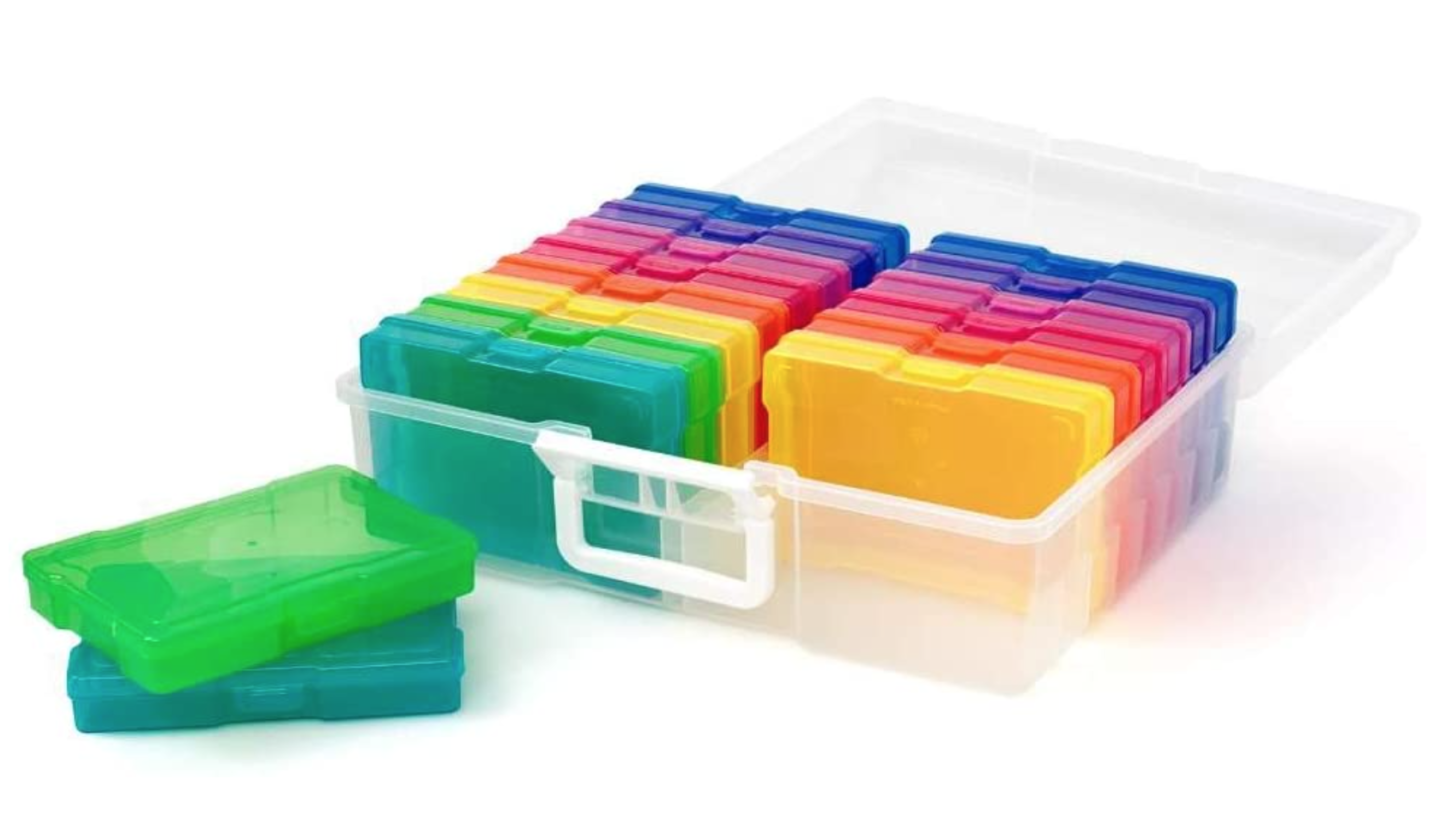 This one is for the mums who love taking and printing photos. If you don't do this already, I highly recommend using the Photobox Free Prints app. Every month you get 50 free photos (you just pay for postage which is £1.49) and I try to do this monthly and print out my favourite moments from that month. Of course, it's a bit harder at the moment because all of my photos are a bit boring and mostly taken in our living room!
But if your mum has lots of photos that could do with some organisation then I highly recommend this photo storage container.
You can actually use this container for lots of different things. I've bought one for my mum to organise her plant seeds.
A heated jacket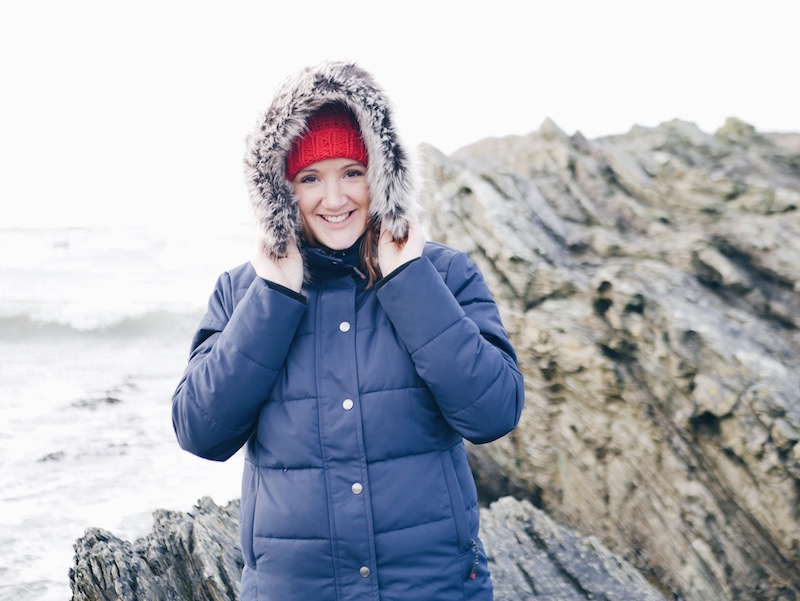 I know we're all getting a bit excited that spring is on the way but it's still freezing out there so treat your mum to a heated jacket or heated gilet. A heated gilet is an easier option to buy as a gift because they're cheaper and you can also wear them beneath a normal coat so you don't need to worry as much about the style and design.
Read more: Blazewear Heated Jacket Review
Pretty garden lights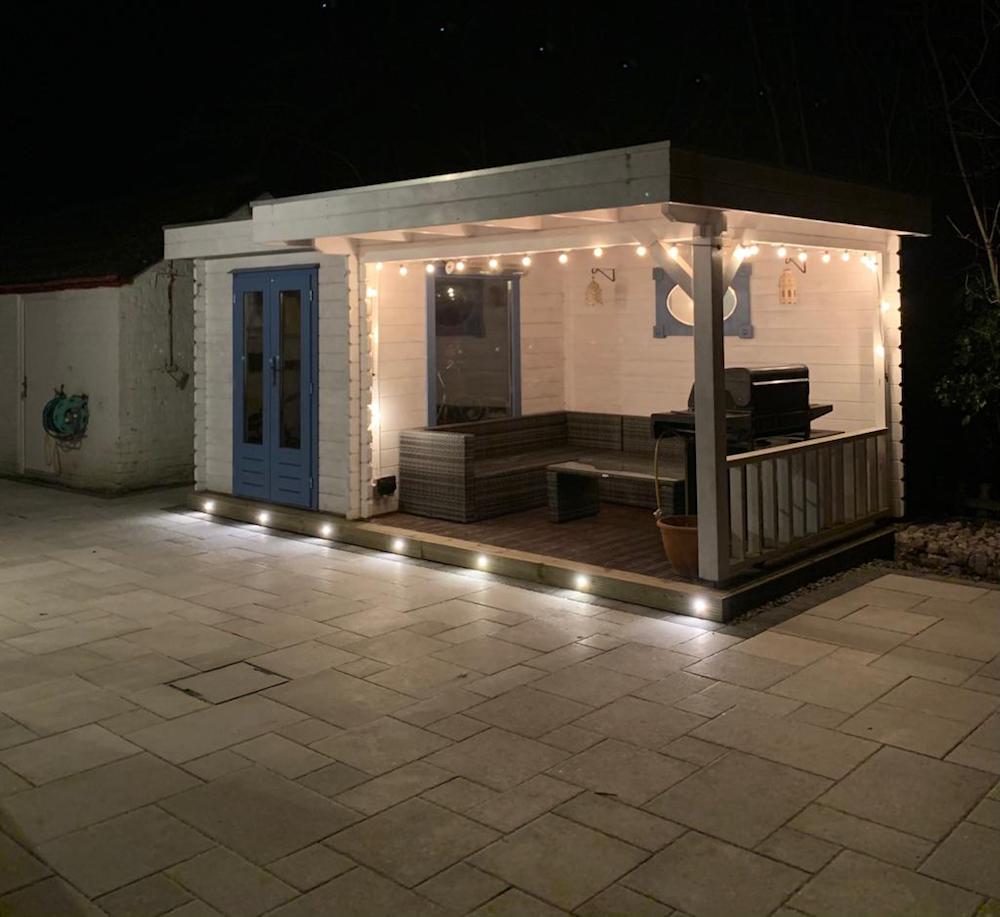 We're all spending more time in our gardens and outside spaces at the minute so help your mum pretty up her space with some gorgeous garden lights. I have these globe festoon lights and I love them. They make the garden feel magical and we've had these since 2017 and they're still like new. We even have them at our caravan (where they're battered by the wind and the sea air) and they're fine left up all year round.
If your mum doesn't have outdoor plugs then opt for solar powered lights for a simple way to add some twinkle to her garden. I had these solar powered lights which I also bought in 2017 but they stopped working this winter. Hopefully they'll come back to life in the summer when they start getting lots of sunlight again. I wrapped them around the trees in my garden and they looked so pretty!
A holiday!
Another great gift for anyone who loves to travel is a holiday! This sounds extravagant but it actually doesn't need to be expensive. Here are some ideas on how to give the gift of travel.