What's better than an evening spent talking about travel…?
An evening spent talking about travel while cooking amazing food, that's what!
OK, an evening actually travelling somewhere would be pretty darn good too but when you're nearly 8 months pregnant, talking and eating is the next best thing.
Last night I was invited down to London for a celebration of Swissness at Mosimann Academy in Battersea. The Mosimann Academy is a very swish cookery school. It's a family-run business with Swiss roots so where better to learn how to cook Swiss food than here?
Our hosts were Interhome, a holiday home and apartment rental company with over 33,000 properties in 31 countries. They have lots of places to stay in Switzerland so with it being the ski season, our evening was filled with talk of the Swiss Alps and skiing holidays!
We were 'cooking' some Swiss specialities which just happened to be the kind of things you could cook in a chalet in Switzerland. See what they did there? Clever.
I've put 'cooking' in inverted commas because this was the best kind of cooking ever. It was the kind of cooking where everything is prepared for you. Every ingredient was chopped and measured and sliced and diced. Every dirty dish was whisked away the second you were finished with it and people floated around the kitchen with trays on canopeys. Every 'chef' cooked with a spoon in one hand and a glass of wine in the other (except me of course) and we sampled just as much as we cooked. This is my kind of cooking. This is how it should always be!
We made:
Canapes
         Trout Mousse
         Sbrinz Basket, Goats Cheese, Sundried Tomato
Main Course
          Leek & Gruyere Tart
          Veal Emince Zurich Style with Rosti
          Swiss Mountain Salad
Dessert Canapes
          Bernese Crème Brulee        
       Mini Carrot Cake Muffins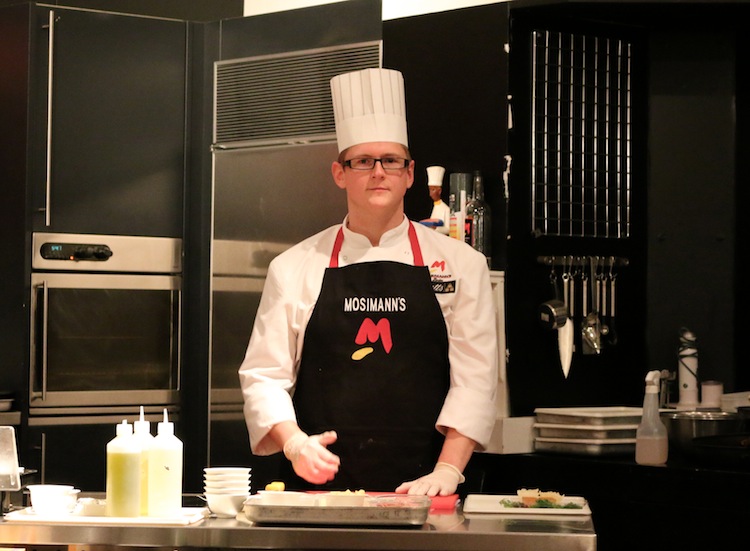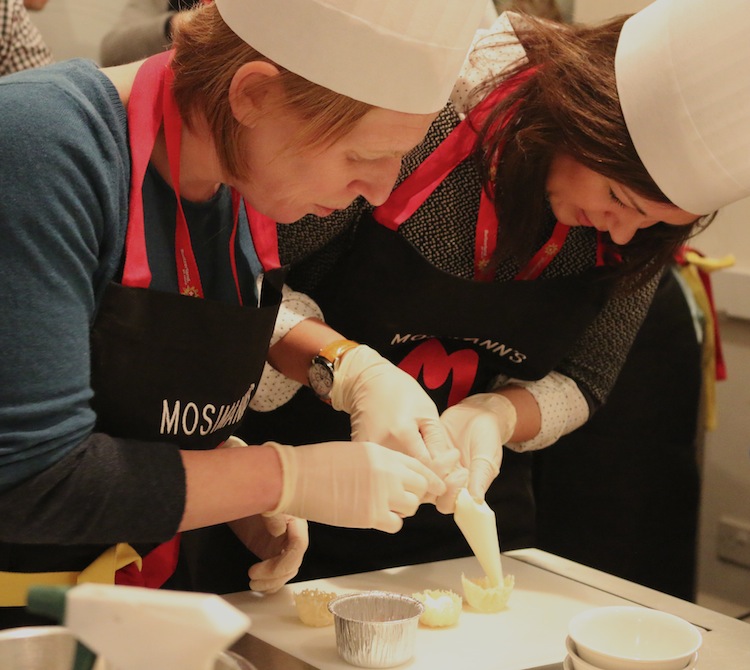 Team Work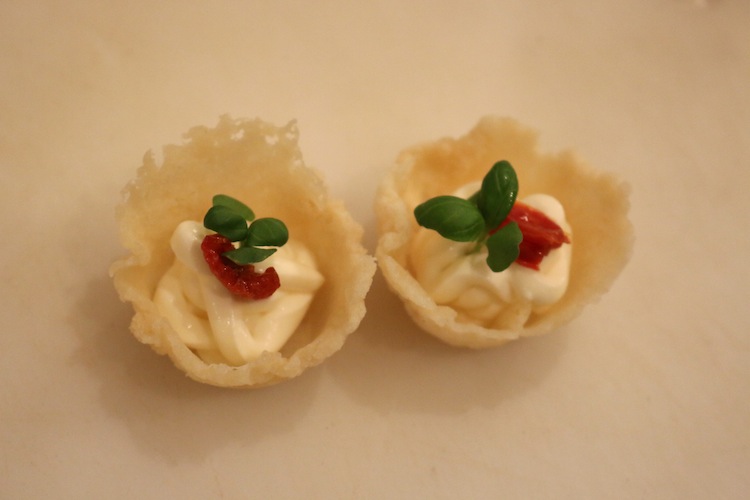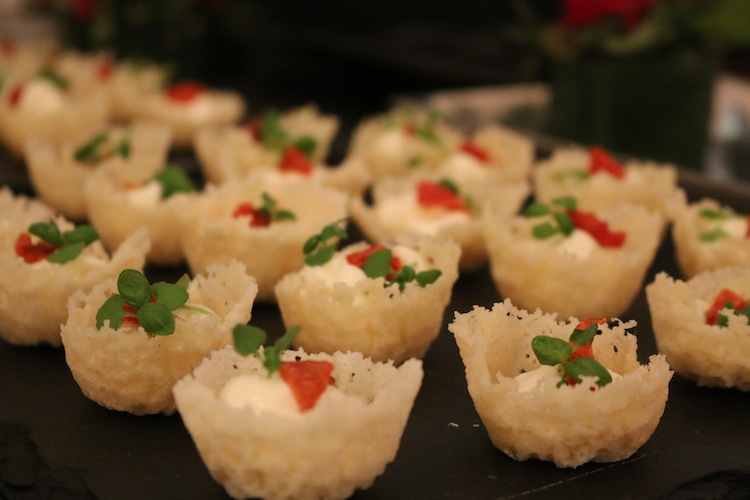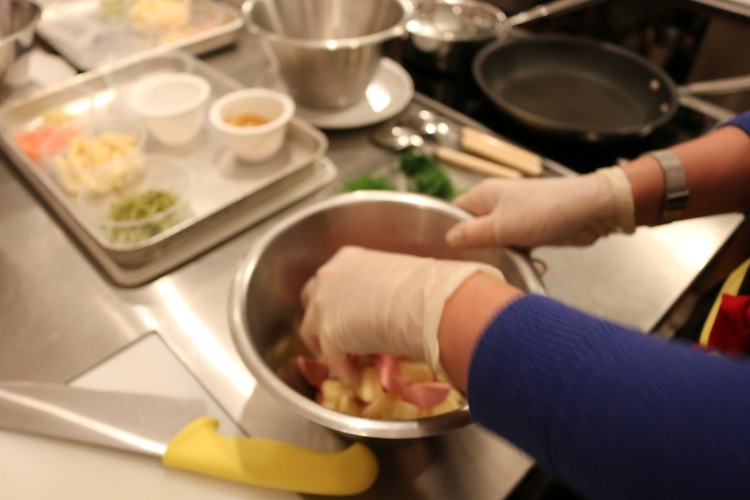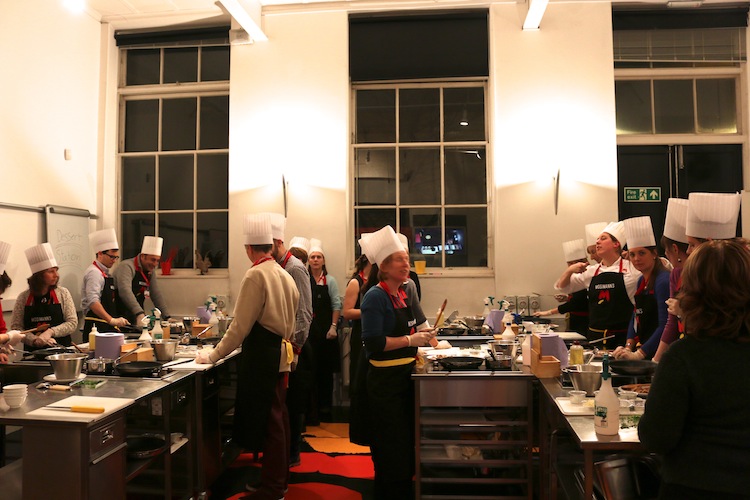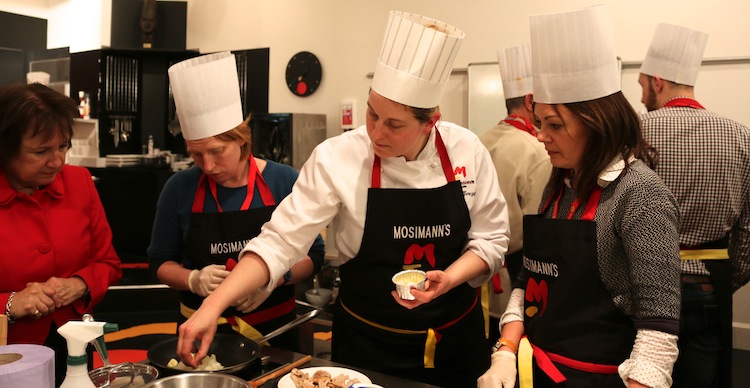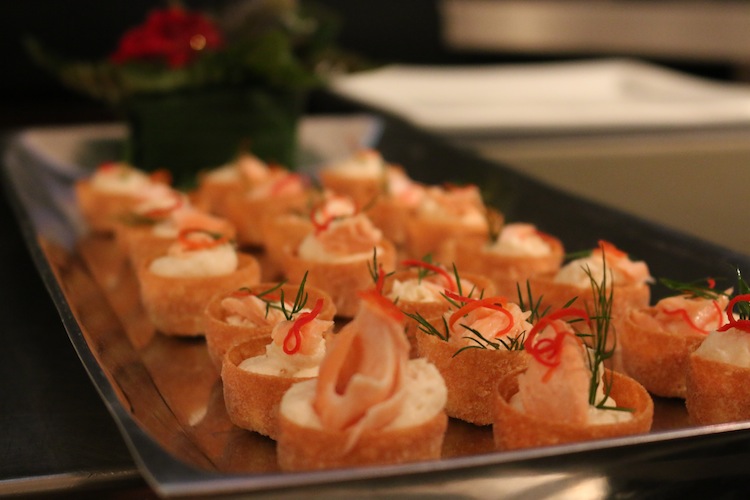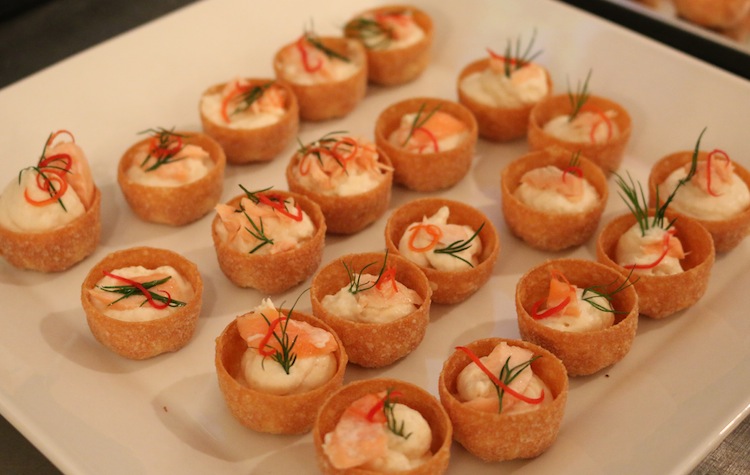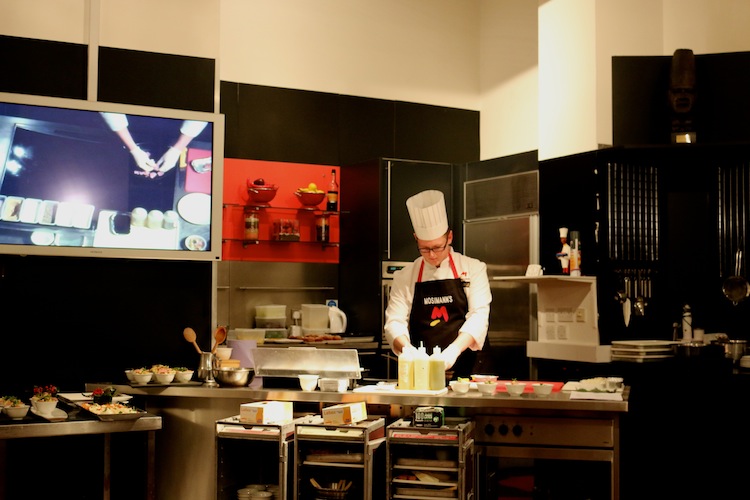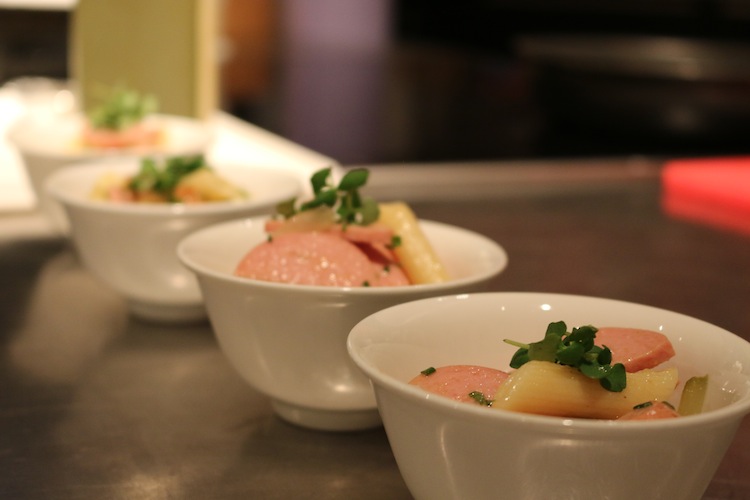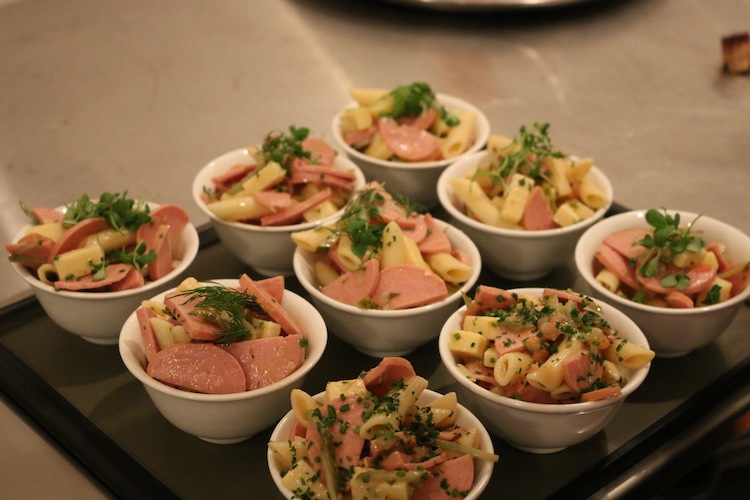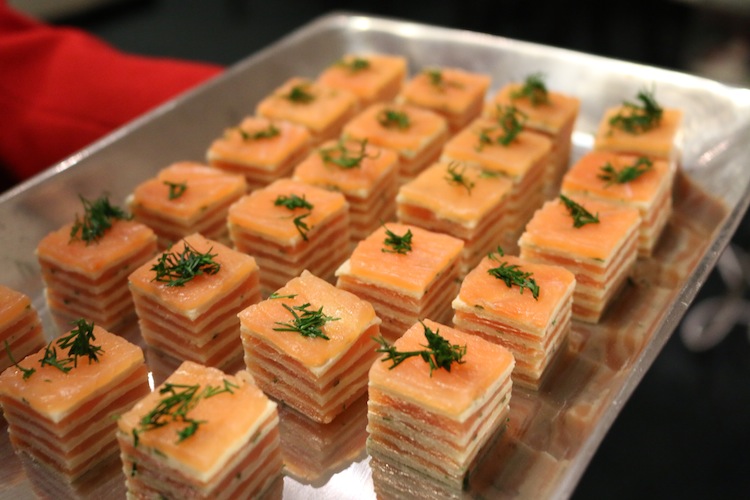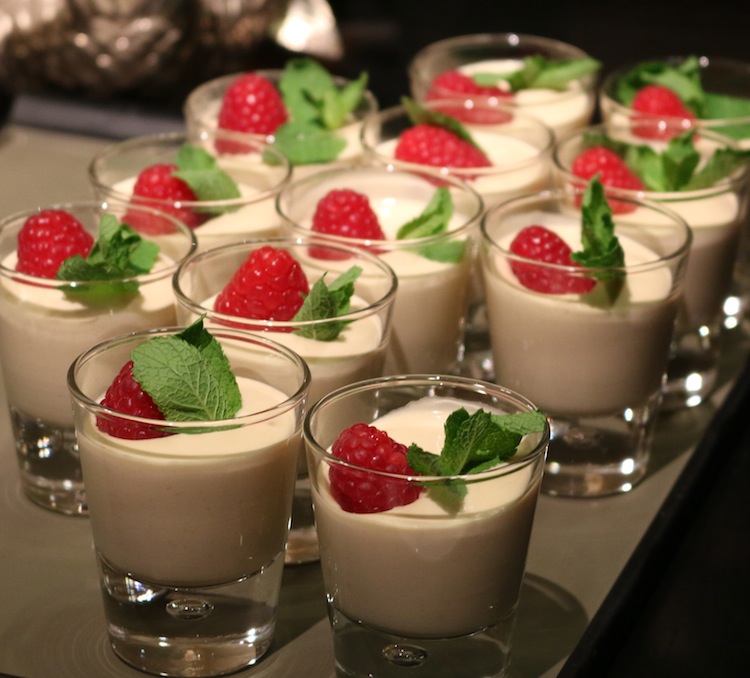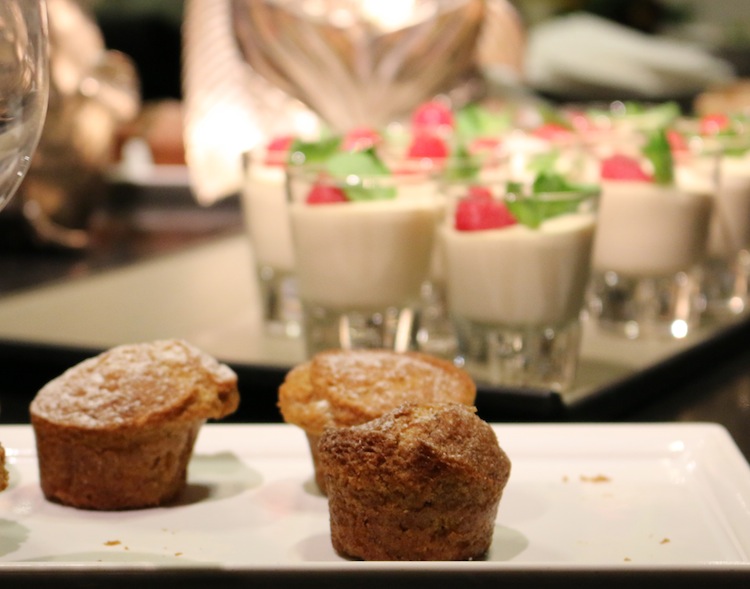 The stars of the show were definitely the Bernese Crème Brulee and Mini Carrot Cake Muffins
Most of the other people who attended the evening worked in the travel and skiing industry so we spent a lot of time talking about skiing. Why is it that when you can't do something, you want to do it even more? I obviously can't go skiing this year due to Bump and now it's all I can think about. My Facebook stream seems to be filled with nothing but snowy mountain tops and stunning views. I've watched countless videos of people zooming down the hills, effortlessly turning in the dazzling white snow and posing in their brightly coloured ski gear. I'm so jealous and I've lost count of the amount of times Sam and I have promised each other that we'll definitely go next year.
An Inspirational Ending
Just before we said our goodbyes we had a little surprise in the form of a Skype chat. The chat was with a young couple named Sophie and Charlie who are currently living the dream in the Swiss Alps.
Sophie and Charlie are such an inspirational couple and I have unashamedly been stalking them on social media since I discovered them. (I realise there's no way to say that without sounding like a creepy stalker!)
Sophie is an adventurer and she sets herself challenges and blogs about them over on Challenge Sophie. Now these aren't your average challenges like cutting out sugar or the Kellogg's Special K challenge. These are real challenges like triathlons, Ironmans, the Three Peaks Challenge, cycling crazy distances and the world's first alpine coast to coast. This girl is tough! But listening to her speak last night made me realise this isn't about fitness or endurance sports, it's about accomplishing challenges that seem impossible. It's about living an adventurous life, trying new things and pushing yourself to the limit.
Sophie and her husband are a true inspiration and I recommend you go and stalk Challenge Sophie! 
Massive thanks to Interhome for inviting me along for a fabulous foodie evening. And thanks to Mosimann Academy for teaching us some cooking skills and providing a gorgeous Swiss feast.