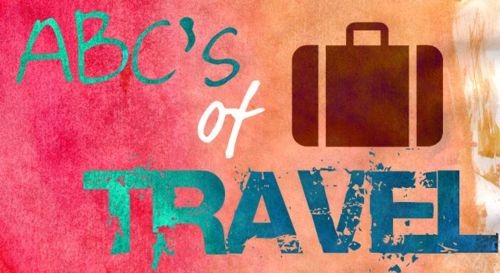 I'd like to start with a big hello and massive thanks to Will Peach who originally tagged me for the Travel ABC's. His blog, My Spanish Adventure, follows his life in Spain and his progress in learning the language. His blog is great and I also love his random outbursts of filth that you'll find liberally scattered through his posts.
A: Age you went on your first international trip:
I'm not sure if it counts but it was before I was even born. My mum was 5 or 6 months pregnant with me when my family went to Menorca. Maybe it was this trip that infected me with wanderlust before I was even born.
B: Best (foreign) beer you've had and where:
I have a bit of a love/hate relationship with Chiang, Thailand's national beer. I love the stuff at the time; there's nothing better than an icy cold beer on the beach. But I hate it in the morning – it actually feels like you've been trampled on by an elephant.
I've heard Chiang being referred to as 'Satan's body fluid' and after 5-6 bottles of it you'll understand why. Tasty stuff though.
C: Cuisine (favorite):
I have two favourites – Thai curries and sushi. I tend to get obsessed with a certain type of food for a few months and then move onto another favourite but these are firm favourites and I think they'll stay with me forever.
D: Destinations, favorite, least favorite and why: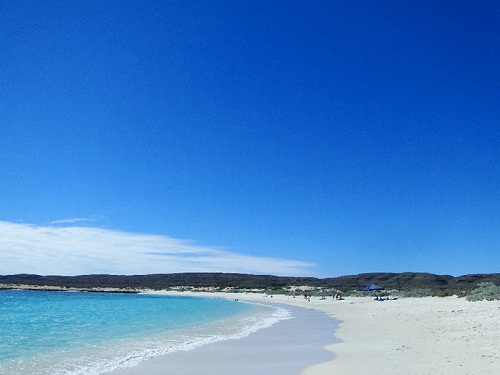 It's so hard to choose a favourite and it always depends on my mood so I've chosen my favourite for different things:
Beaches = Exmouth in Australia
City = Venice
Shopping = London
Scuba diving = Flores, Indonesia
Relaxing = Bali
Parties = Phi Phi, Thailand
Least favourite = Java. It felt like everyone was out to scam us in Java and I never felt comfortable or relaxed.
E: Event you experienced abroad that made you say "wow":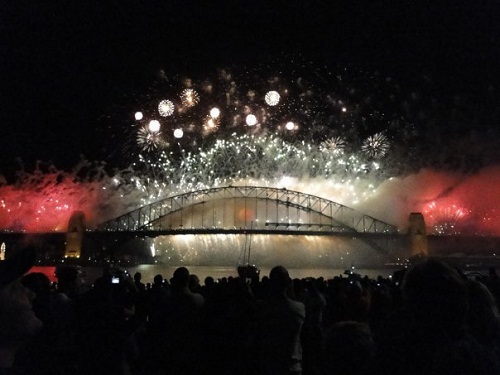 Watching the fireworks in Sydney on New Year's Eve. I didn't expect to be so impressed but they really were amazing.
F: Favorite mode of transportation:
Bicycle. There is no better feeling than having the wind in your hair and your feet on the pedals. I love the freedom you have on a bike and it always reminds me of being a kid and riding around with a big group of friends.
G: Greatest feeling while traveling:
Reaching the peak of Mount Kinabalu in Borneo. It was about 5am and it was pitch black but watching the sunrise from above the clouds has to be one of the most amazing feelings ever.
H: Hottest place you've traveled to:
Tunisia. It was about 45 degrees C every day. The only way to keep cool was to sit inside with the air-con on full blast or spend the whole day in the pool with an icy cocktail. I chose the latter option, naturally.
I: Incredible service you've experienced and where: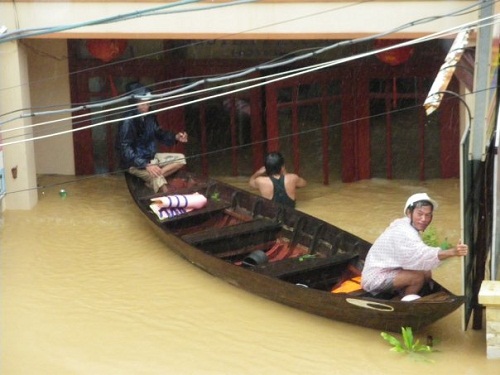 In Vietnam when there was a typhoon and our hotel was flooded. The hotel staff were absolutely amazing. Everyone on the ground floor was moved up a level so people had to share rooms, all the staff and their families also moved into the hotel because their houses were destroyed and we had no electricity or water for 5 days. There were no windows in the hotel bedrooms so we were stuck in the dark all this time. It sounds like a total nightmare but the staff were so incredible they made it an unforgettable experience.
J: Journey that took the longest:
It took about 3 days to get from the Gili Islands to Komodo Island in Indonesia. It was officially the most horrific journey of my life. It was a 'bus-boat-bus-boat' type journey where there was never anywhere to get comfy, nowhere to find nice food and nowhere with a clean toilet. Komodo was amazing and I don't regret it but the flight back was well worth the extra £50!
K: Keepsake from your travels:
Just my photos. I don't collect trinkets but I think my photos are the best souvenirs I could wish for. I have my favourite ones blown up on canvas around the house.
L: Let-down sight, why and where:
I can't think of an actual sight but Koh Samui was a total let down. I even went there twice to give it a second chance because I really wanted to like it.
M: Moment where you fell in love with travel: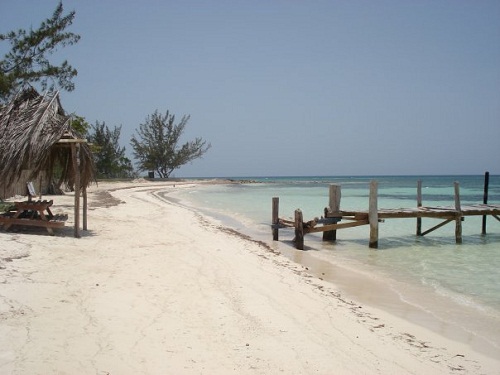 I've always loved to travel for as long as I can remember. I think my love for unique travel experiences started when I was 18 and I went to Jamaica. I really wanted to visit the country but didn't want to stay in a 5-star all-inclusive hotel like everyone else so we travelled around the country staying in eco resorts, tree houses and quaint little beach huts. We didn't stay in any tourist destinations so the locals were all really friendly and wanted to get to know us.
N: Nicest hotel you've stayed in:
The poshest hotel I ever stayed in was probably the Charlotte Street Hotel in London. It was for my 21st birthday and every time we went back to the room we were greeted with champagne and strawberries.
But my favourite place was a little place in Koh Lanta. The huts were gorgeous and dotted along the beach. It was pretty basic but I'd take a wobbily little beach hut over a 5-star hotel any day.
O: Obsession—what are you obsessed with taking pictures of while traveling?
Sunsets! I love a good sunset. I love the way every single sunset is different and you could sit and watch the sun set every single night of your life and you'd never get bored of it. I have hundreds of sunset photos and this is what led to my regular Sunday feature 'Sunset Sunday'.
P: Passport stamps, how many and from where?
I have no idea. I really don't want to count. I'm going to take a random stab in the dark and say 15.
Q: Quirkiest attraction you've visited and where: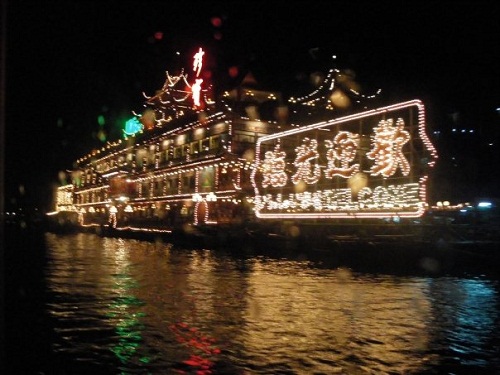 Jumbo Kingdom in Hong Kong was pretty quirky. It's a huge boat/restaurant that is all lit up with bright lights and it's absolutely massive. You have to take a little boat to the restaurant and there are 3 huge floors serving Chinese food. It wasn't the best food I've ever had but it was a cool experience.
R: Recommended sight, event or experience:
I'd definitely recommend scuba diving. I'm a bit of a scardy cat but scuba diving is one of my all-time favourite things.
S: Splurge; something you have no problem forking over money for while traveling:
Guest houses with hot showers. I like to think that I'm not too much of a princess when I travel but if there's one thing I can't do – it's get in a cold shower. I would pay any amount for a room with a hot shower.
T: Touristy thing you've done:
I always do touristy stuff. I don't like it when people turn their nose up at touristy stuff – there's always a reason why it became so popular and that's usually because it's brilliant.
The most touristy thing I've ever done is take an open top bus tour in Glasgow. This was only a couple of weeks ago and it was freezing!
I recently did the tourist thing in my home town of Chester. It felt a bit weird walking around with a camera and visiting all the historic sites but it's a gorgeous city so I had loads of fun.
U: Unforgettable travel memory: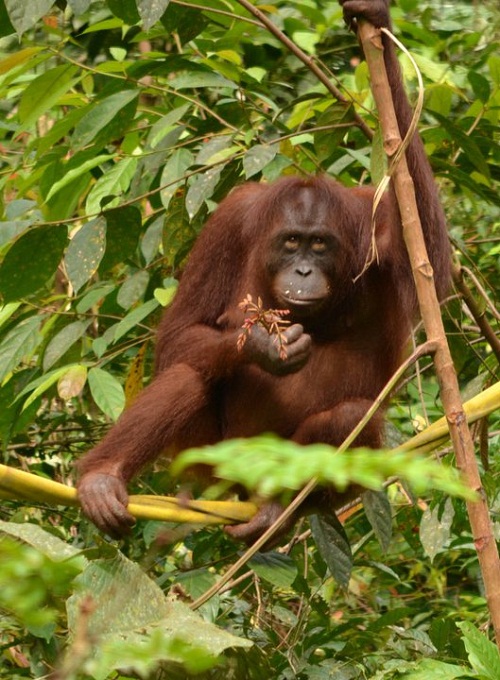 Seeing orang-utans in the wild in Borneo. Amazing.
V: Visas, how many and for where?
Errm, maybe 4?
W: Wine, best glass of wine while traveling and where?
Some of the best wine I ever had was in Australia. I used to work in a café in St Kilda in Melbourne and after work we'd head to the 'bottle shop', grab a nice bottle of red and drink it on the beach as the sun set. It was the best way to chill out after a busy day in work.
Unfortunately the police aren't too fond of people drinking in public spaces in Oz and they put a stop to our 'after work wine of the beach sessions' by giving us a big, fat fine. That was the most expensive bottle of wine we ever bought.
X: eXcellent view and from where?:
The most amazing view I've ever seen was from the peak of Mount Bromo in Java. We climbed up at about 3am and could see nothing but orange balls of fire shooting into the sky from the active volcano. It started to rain and it wasn't until the sun began to rise that we realised we were covered in volcanic ash. It was amazing to see the smoke and lava funnelling from the volcano.
Unfortunately, both of my cameras were stolen that afternoon (I still don't know how!) so I've got no photos but I'll never forget this image.
Y: Years spent traveling?:
Nearly 2 years on a continuous trip.
Z: Zealous sports fans and where?: I'm afraid I'll have to finish on a low because I don't follow sports. I'd love to be interested and get all passionate about a big game but I just don't. I do love a game of rounders on the beach though.
I now need to tag 5 more people to carry on the Travel ABC's
1. Gemma from Gap Daemon – The very lovely Gemma works as the other editorial assistant on the site and she's has some amazing travel experiences so I'm looking forward to reading her ABC's
2. Sheryl – The Wanderlust Project– Sheryl looks like she's having so much fun at the minute at she travels through Europe
3. Toni – Reclaiming my future – Toni's travels in Africa have inspired so many people to visit!
4. Birdie – Fly Away Birdie – I recently discovered Birdie's blog and love it.
5. Onekia – Onekia the Traveller – I met Onekia at Travel Massive and fell in love with her!