Thanks to Ari from Beyond Blighty for nominating me for the Easyjet Holiday Inspiration Initiative. I hope the things that inspire me to travel will do the same for you!
Who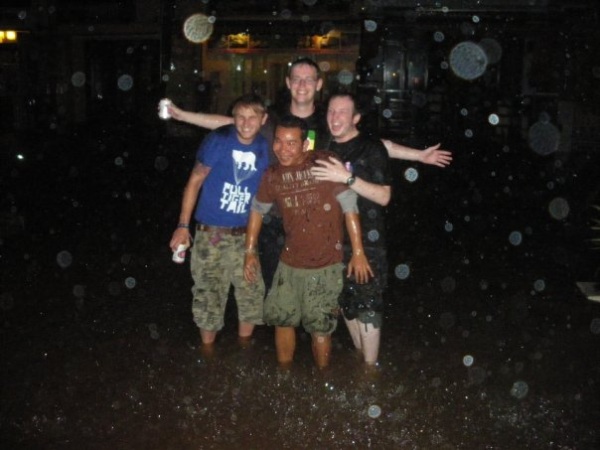 The person who inspired me to travel the most was a Cambodian guy called Dara. He was the tour guide for what I called my first 'proper trip' through Cambodia and Vietnam.
Dara was so inspirational due to how much effort he had to put in to be in the position he's in today. He wanted a decent job where he got the chance to travel the world and meet new people, but being Cambodian meant this was ridiculously hard for him.
Dara came from a village where everyone stuffed their pockets with garlic to fend off vampires. This was because people would attack children and drain their blood to sell it on the black market. The villagers lived in wooden huts with cracks between the boards and Dara told us that people would insert needles between the cracks while people slept and they would drain their blood.
He came from your average farming family but had a natural flair for English and got a scholarship to study English at university. He eventually got a job as a tour guide but was paid just a fraction of the amount European guides were paid. He knew this was unfair but there was nothing he could do about it.
He applied to work at Gap Adventures because they pay their guides fairly and after a very long time of calling them, writing to them and emailing them every single week, he finally got an interview. Once G-Adventures met him they obviously loved him and, last I heard, he was applying for an Australian visa and was planning to travel the world.
The picture above was taken just after a typhoon in Vietnam. We were stuck in Hoi An for four days but Dara didn't let that stop us having a great time.
What
I have always been fascinated by travel and I think this stems from the days of dropping my mum off at the airport. She worked away a lot and I used to love going to the airport with my dad to drop her off and pick her up.
As a kid, the airport was one of my favourite places. It was filled with so much energy and excitement and I loved being there, even if it wasn't me going away. I even loved driving there with my dad; we'd listen to the music that my mum hated like Eric Clapton and Led Zeppelin and we'd get there early to watch the planes take off and get hot chocolates while we waited for my mum to emerge through the arrivals gate.
When I saw my mum looking all glamorous and jetting off to exotic destinations, I knew I wanted to do the same when I was older and I carried that dream with me for the next 18 years…
Where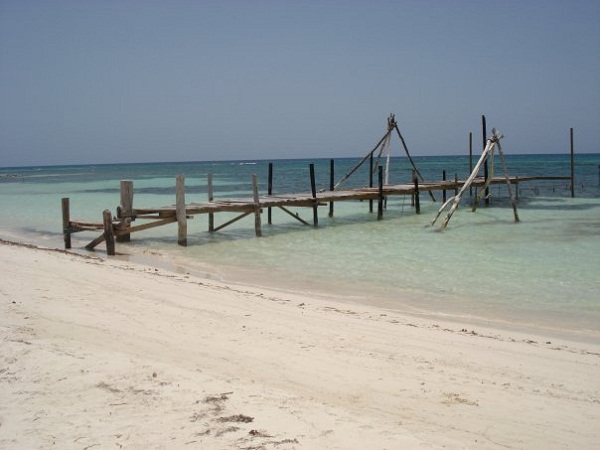 I knew I'd well and truly caught the travel bug during a trip to Jamaica when I was 19. I'd always wanted to go to Jamaica but it seemed that people only ever stayed in 5* all-inclusive resorts and this really wasn't my style so I opted for something a little different.
I spent a month travelling around the country and staying in beach huts, tents and tree houses at eco resorts. Most of these places barely ever saw tourists but the locals were so kind and welcoming. I spent my time eating jerk chicken, drinking rum with the local surfers and generally feeling like I was on another planet. I can't wait to go back here some day!
When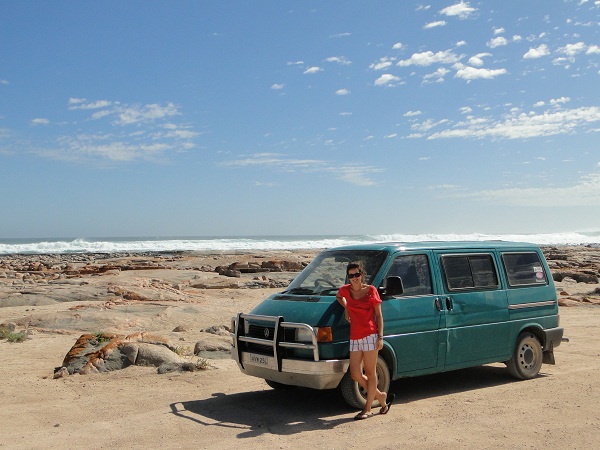 I knew travelling would be a part of my life forever when I bought this beat-up old campervan. There aren't many girls who would live in a campervan for over a year and call it the best experience of their life.
My boyfriend and I spent 15 months driving all the way around Australia. We stopped and worked for a couple of months on a scuba diving island off the west coast where we learnt to dive, fish and basically fend for ourselves. We spent the rest of the year exploring the country; we'd drive for a day or two until we got to some place new and we'd camp on the beach, fish for our dinner and drink goon around a campfire. Sometimes we travelled with other people in campervans but sometimes we wouldn't see a soul for days.
This is seriously the best way to travel and I'd swap my house for a campervan any day!
I nominate:
Pack-Your-Passport to celebrate Beverley's beautiful new blog design.
Backpacker Banter because Chris takes awesome photos and I want to see more.
Sending Postcards because this beautiful couple are awesome.