Welcome to the all-new Travel Hack where things are bigger, brighter and better than ever before.
After Travel Bloggers Unite in Umbria, a conference where travel bloggers from across the globe come together to learn new skills and network with each other and travel PRs, (and I'm the Social Media Manager) I was really inspired to turn The Travel Hack into something valuable to both me and every reader.
Something that has been said in the travel blogging community again and again is that every good blogger needs a niche to make you stand out from the crowd. (Note to all Americans: It's 'niche' not 'nitch'.)
I've been wracking my brains for ages now trying to think what makes me different from every other blogger out there. Is it my travel style? The places I go? The people I travel with? My job in social media or the fact I'm studying journalism? Or is it simply my love for travel, yoga and an obsession with Ben and Jerry's ice cream, (every flavour except Chunky Monkey – who thought that was a good idea!?)
It wasn't until I was in a session at TBU with Katja from The Travelettes when she mentioned that fashion bloggers don't obsess about their niche. They focus on their personalities and what they're good at and this is what leads to success. So that's exactly what I'm going to do.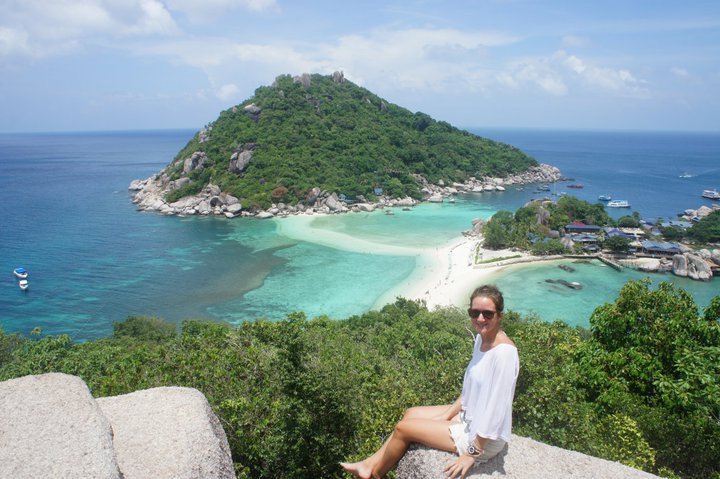 I'm not a 'solo female traveller'. I'm not a 'budget traveller'. I don't just talk about one destination. My travel style varies like the British weather. Sometimes I travel on a budget with nothing but my passport and toothbrush (OK, and some clean underwear if you're lucky) but sometimes I splash out on a 5* hotel. Sometimes I look for unique experiences and sometimes I camp in a field. But I'm always looking for something with a spot of style and the affordability factor. There's nowhere in the world I don't want to go and there's nothing I don't want to do (well, you know, within reason).
So I look forward to sharing more of my travel tales with you, from London and around the world.
Many thanks to Jo, aka a Dexterous Diva, for designing my new header. What do you think of the new design?
If you want to find out more about what I'm doing, come over and click 'Like' on my Facebook page to get regular updates, travel inspiration and photos that cheer me up in the morning.
Happy travels!