Two years ago I wrote a blog post about 10 of my favourite travel bloggers for 2012. Back then it felt like there was an impossible number of travel bloggers who were creating inspiring content that made me want to travel the world.
Two years later and the amount of bloggers on the scene seems to have quadroopled. There are so many blogs that I would love to read all day everyday (if only professional travel blog reader could be a job!) but here are 10 of my favourites which are always a good place to start.
So pour yourself a drink, put your feet up and enjoy…
Young Adventuress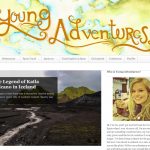 Only click on this link for Young Adventuress if you have a few hours to spare because you will get sucked in to Liz's travels and before you know it you've lost half a day. Liz has been travelling for nine years (nine years!!) so she's got a fair few incredible stories up her sleeves. She also tells them in a way that makes you feel like you're there with her and at the minute it's taking every bit of willpower I have not to book a flight to New Zealand because she is making it looking a-mazing.
Travelettes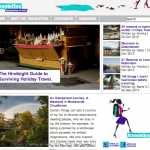 Travelettes is another website I could get lost on all day. If you're thinking that with a name like Travelettes you guys wouldn't be welcome then you can think again because this site is awesome. Just read it and thank me later.
As the Bird Flies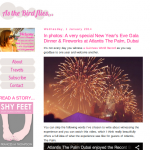 Birdie from As the Bird Flies was on the list last year and will probably be on it the year after and the year after that. The reason I love her blog so much is that it's different. She may go to places that other people have seen but she sees things in a different way. Her photos are unique and her writing style makes me want to keep reading every word until there are none left. This lady is doing her own thing in blogging and I love it.
Global Grasshopper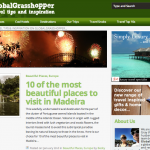 Global Grasshopper have the perfect combination of travel inspiration and personal stories. Chuck in a load of gorgeous photography and you have a very pretty blog indeed. There are a team of writers working alongside Becky and Gray and it's great to hear so many different voices and see so much of the world through this travel blog.
For91days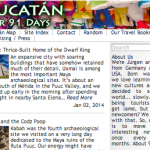 I started reading for91days while I was planning my trip to Iceland because these guys have so many amazing tips and inspiration for a trip there. Basically, they travel to a new place and stay there for 91 days. Great idea, right.
This is just enough time to really get to know a place but without getting tired of it or taking it for granted. This comes through in all of their blogs posts as you can see they're in love with every destination and still have the energy of a newcomer but they're also there for long enough to offer some great advice.
A Bird in the Hand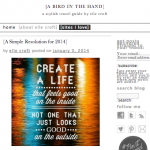 A Bird in the Hand is another blog that is beautiful and also a bit different. I've recently had the pleasure of working with Elle and I realised she's an absolute travel fanatic and meticulous planner and you can see this in her blog posts and travel tips.
Cookie Sound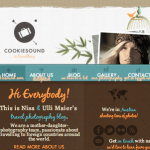 Cookie Sound is still one of my favourite travel blogs thanks to the stunning photography by the mother/daughter duo. With some blogs you can find that if the photography is amazing then the writing will slip or vice versa but this isn't the case at all on Cookie Sound.
Travels of Adam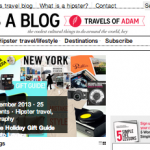 Travels of Adam is a hipster blog with a tagline, 'The coolest cultural things to do around the world, hey'. That's a big promise but Adam does some really cool things and I love checking out this blog to find out about his latest adventures.
Over Yonderlust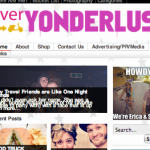 If Erica and Shaun from Over Yonderlust aren't the coolest couple in the travel blogosphere I don't know who is. I suggest looking at all their posts from Central America but I will warn you, they'll make you want to pack your bags and go there right now.
Other Blogs
It's not just travel blogs that I love to read so I thought I'd add a couple of bonus blogs.
EliseLuke2014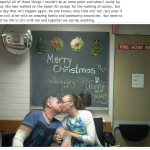 There are just three posts on this blog so far so you're probably wondering why on earth I'd add Elise and Luke to the list. I came across this blog through Elle Croft and I found it both saddening but amazingly uplifting at the same time. It's written by a couple who were recently in a car accident and as a result they're both in wheelchairs. They're both so young and due to be married in September but their positivity is so refreshing and also contagious. Elise is attempting a 356 Project so I'm looking forward to more posts throughout the year.
Sparrow in Space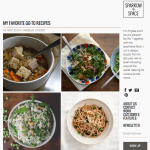 Travel + beautiful design + amazing photo + gorgeous photos + weekly link roundups to amazing things on the internet that I would never, ever have found = perfect blog. Bookmark Sparrow in Space for Sunday reading and tasty food to drool over.
If there are any other blogs you can recommend for 2014, please share them in the comments below!