Put the words 'luxury', 'Caribbean' and 'cruise' in the same sentence and I'm definitely going to be interested. Put Celebrity Cruises with it and you've 100% got my attention. Add 'win' to this lovely sentence and I'm all ears!
Yes, Celebrity Cruises are hosting a competition to win a luxury Caribbean cruise.
The competition ties in with their latest TV ad. Check it out below if you haven't seen it yet, it's beautiful. It's all about different views and seeing things from different perspectives – whether that's a different take on a new destination, a different camera angle when taking photos or a whole new view on cruising.
What about this cruise competition?
As part of this different view campaign, Celebrity Cruises have placed 20 frames around the UK. There are 15 in central London and 5 in regional areas of the UK.
All you need to do to win this luxury Caribbean cruise is to find one of these frames, take a photo through it and share it via social media. Use the hashtag #ADifferentView and you're in with a chance of winning!
Runners up will win one of four money-can't-buy exclusive experiences with our brand ambassadors; Rosie Lovell, Oz Clarke, plus Great British Chefs Adam Simmons and Robert Thompson.
You can find out where all these different views and frames are located over here.
The competition closes on November 21st. Check out the T&Cs here.
Hold up, there's another prize!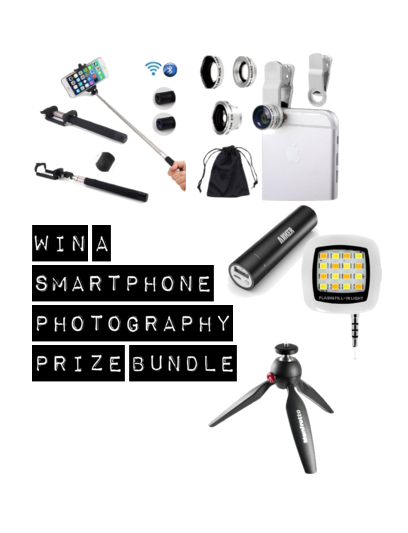 As if you needed any extra incentive to enter the competition, there's a special extra prize for Travel Hack readers.
If you enter the competition and @TheTravelHack (on all social media) you'll be entered to win a smartphone photography prize bundle.
The prize includes:
This prize is sure to shape up your smartphone photography.
To win:
Take a photo of a different view
Upload it to any social network
Make sure you include @thetravelhack and #AdifferentView in your update
I'll be contacting the winner via the social channel they entered – Be aware that if you have privacy settings activated (especially on Facebook) as I won't be able to see you photo or message you to let you know you've won. See the full T&Cs over here.
Good luck everyone!