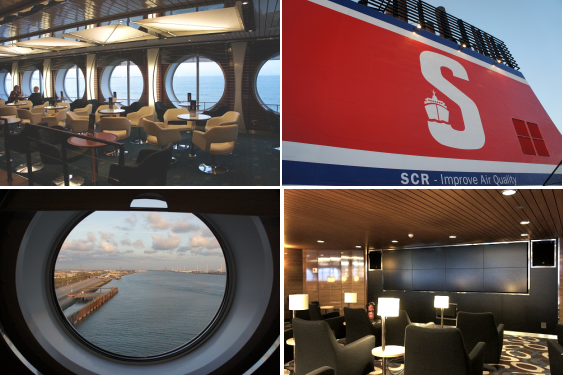 Last weekend I caught the overnight ferry to Holland and I have to say, I'm converted. It was easy, relaxing, stress free and, most importantly, it was fun.
My Trip
I caught the train from London Liverpool Street at 9pm (after a slight hiccup that involved a forgotten passport). It takes 1.5 hours to get to Harwich International, where the ferry leaves from, and I was tucking into some tasty food and an ice cold beer by 10.30pm.
There's something really relaxing about the monotonous chug of a boat so after a few beers and a long, hot shower I was fast asleep in my cosy cabin.
The next morning at 6.30am everyone on the boat was woken by the chirpy yet chilled beat of 'Don't worry, be happy' which was something that stayed with me for the rest of the day. I opened my blinds to see the sun rising over the sea and the calm waters surrounding the ferry and I knew it was going to be a good day. It doesn't matter where you are in the world; this has to be the best view to wake up to.
After a brisk walk around the deck and a delicious buffet breakfast we had arrived in Holland and were greeted by clear fresh skies and a bright sun that was doing it's very best to keep us warm. The train met us at the ferry and the train ride was like gliding through a postcard. Bright, colourful squares of tulips divided up the fields which were separated by canals and windmills. It was so stereotypically Dutch it was almost comical.
After a full day exploring Amsterdam by foot, canal and bicycle we then caught the train back to the boat at 6.30pm. I know that most people wouldn't do so much in just one day but I think we've shown that it is possible; you can see Amsterdam in one day (but if you had two, it would be absolutely perfect). If you want to see a few photos from my trip, check out my photo essay from Amsterdam.
A lot of people still aren't convinced that the ferry is a great way to travel so here are some reasons why I think it's brilliant:
The ferry leaves first thing in the morning and leaves last thing at night so you have full days to explore. Flights might be quicker but they're usually at really inconvenient times.
You get to wake up to views like these….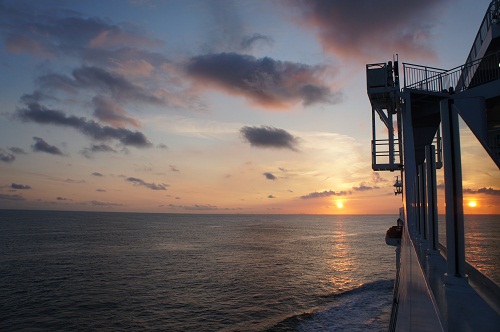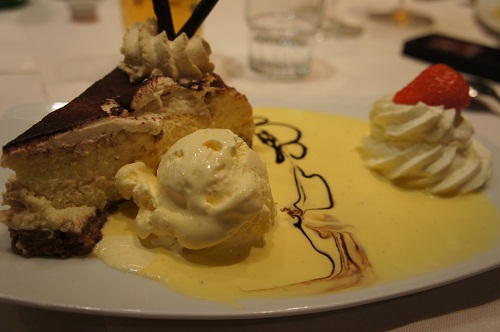 And sleep in a room like this…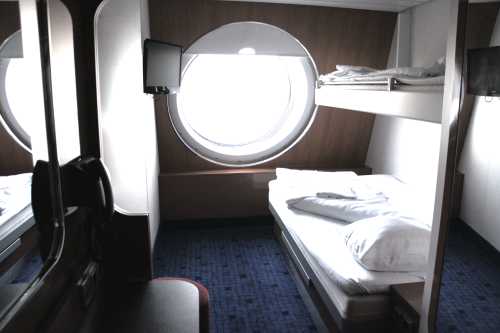 It works out great value for money because you save yourself 2 night's accommodation.
If you're travelling with children it's a great option. Kids have space to play, stretch out and relax and we saw loads of families on board.
Trains to and from the ferry are quick and efficient and included in your ferry ticket price so there's no hassle with transfers. They're also timed perfectly so there's no waiting around for your connection.
If you work close to London you could easily get the Friday night boat out and the Sunday night boat back. You would have two full days in Holland and wouldn't have to take a single day off work.
If you still aren't convinced or want more info, check out the Stena Line site.
Btw, I'm not being paid for this. I genuinely do think the ferry is ace and partly wrote this to convince my mates to come with me next time!
Have you ever got the ferry somewhere rather than flying? If you have, tell me about it so I have more fuel for my argument.