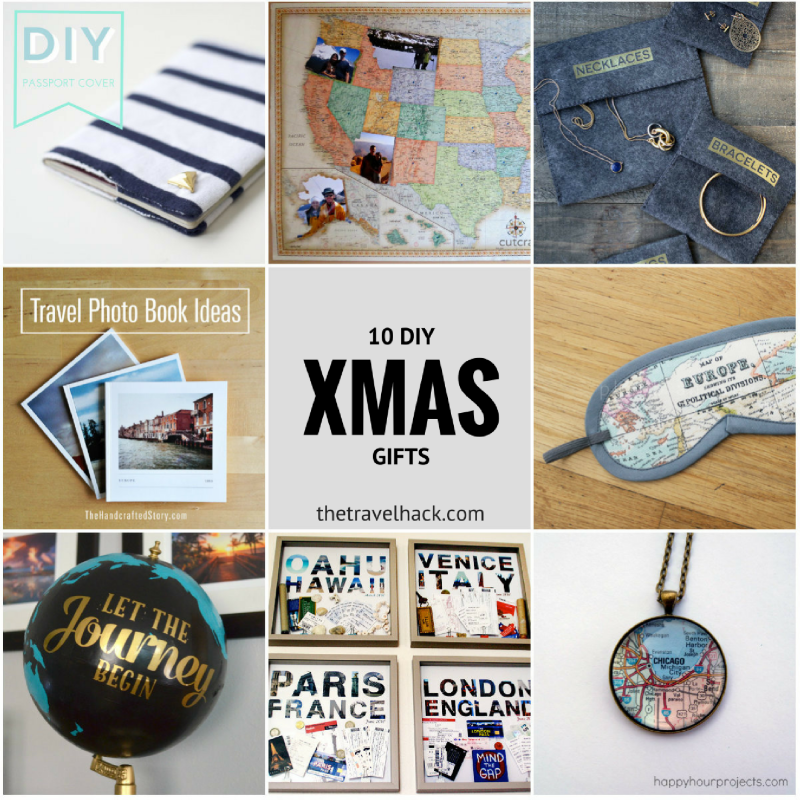 Well, the John Lewis ad is out, and the Oxford Street lights are on, so we can officially talk about Christmas now, right?
If you're anything like me, the festive season triggers equal amounts of cheer and fear. I love watching Christmas films, ice skating, drinking hot chocolate and eating turkey. Oh, and shopping. I love spending time choosing the perfect gifts for the people I love, wrapping them and adding them to the colourful pile under the Christmas tree.
It's the cost I'm not so thrilled about.
Brits each spend an average of £500 per year on festive gifts, so we're a generous bunch. But this year, as I'm making a conscious effort to save money, it's going to be harder than ever to reign in my desire to buy ALL OF THE PRESENTS!
Want to join me in saving money for travel? Get involved with the #TravelHacked challenge…sign up here.
Rather than not buying presents at all (I'm not a grinch), or getting rubbish gifts that look stingy, I'll be trying something new: DIY Christmas gifts. Don't worry, these homemade pressies are all pretty amazing, all travel inspired, and all exactly the kind of gifts I'd like under my own tree this Christmas:
This travel toiletry holder is cute and practical, which is what the travel-lovers in your life need.
Wet toothbrushes can dry without dirtying everything they touch, and the pouch can be thrown in the wash so it's good as new before wanderlust strikes again.
You barely need any sewing skills to create this (phew), and you can use whichever colour combo takes your fancy. I personally love this emoji wash cloth…
I have a secret to share.
Passport covers don't really serve any purpose (unless you're super into keeping things in pristine condition). But I still love them. I've had mine for years and I like that it adds a bit of personality to an item that would usually be pretty boring.
Another secret? I don't know any travel-lovers who don't also love passport covers, which means it's a great DIY Christmas present idea.
If you have craft skills, you could embroider or embellish yours – or just find some cute fabric and follow the simple DIY tutorial.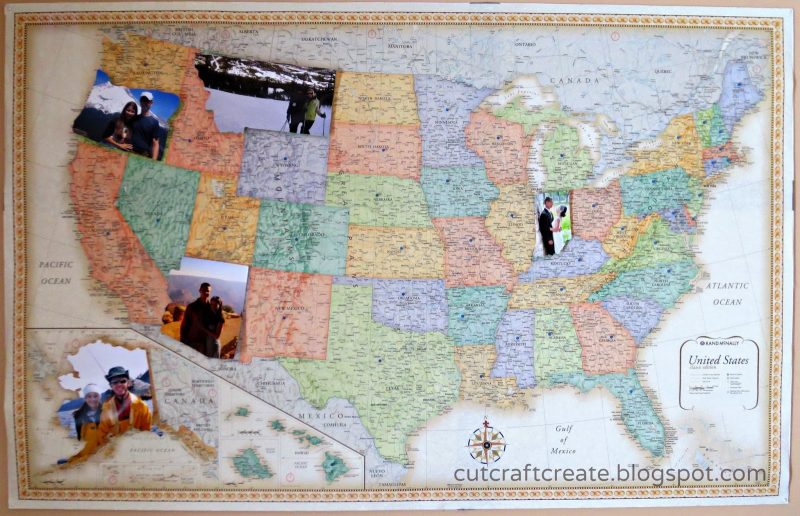 This tutorial was designed as an anniversary gift, but it'd work just as well for a friend, sibling or parent…I love the idea of using memories to create a map, and it has the added bonus of being a pretty incredible piece of art too!
Give the gift of in-flight peace with this easy sleep mask tutorial.
Bonus points if you can find incredible travel-themed fabric like this!
A photo book is one of the best (and easiest) DIY Christmas gifts to give, because you can make it so personal.
With so many options to choose from though, it can be difficult to know where to start and how to make a photo book look professional. These ideas will help you create a photo book that your loved one will actually want to look through again and again.
Know someone who's left their heart in a destination they've visited?
Make this pretty little necklace with a map of their favourite spot (or an inspirational travel quote) for a bit of a sentimental touch.
Don't you hate it when your necklaces get all tangled up with your earrings, and rings go missing in your suitcase?
I bet your friends and family do, too.
These stylish felt pouches will keep their jewellery separate – and secure – wherever it is they're travelling to.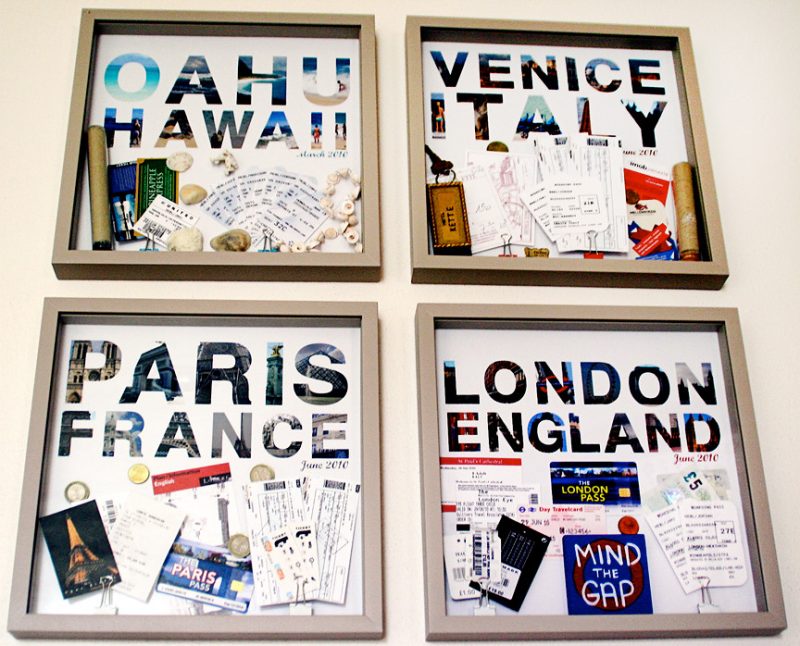 Know someone who can't bear to throw out ticket stubs, boarding passes and city maps from their adventures?
Help them to curb the clutter with these keepsake boxes that are as stylish as they are functional.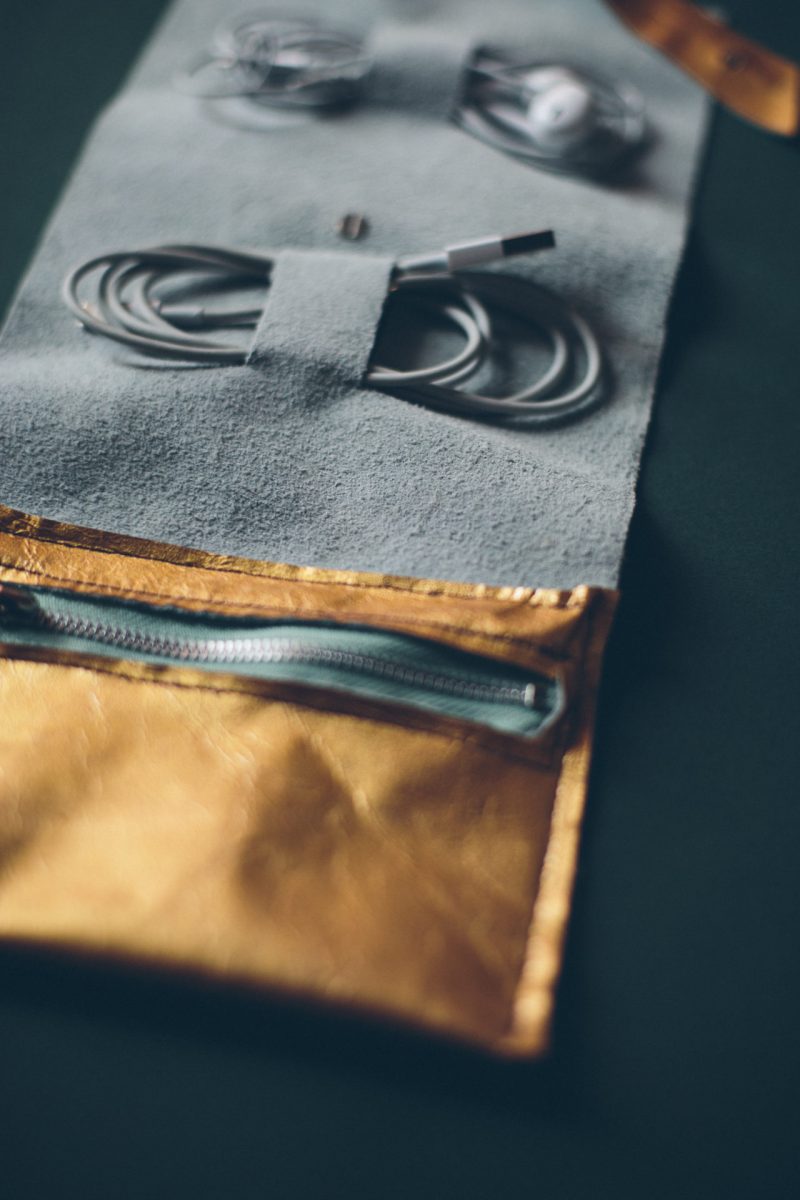 Friends don't let friends live with tangled headphones.
That's why your friends need this stylish electrical cord wallet. Also, if they stop losing their charger, maybe they'll stop losing borrowing yours, too.
#Selfless
I literally know no-one who doesn't love a vintage globe.
If someone gave me this upcycled globe for Christmas I'd love them forever.
Be loved forever. Make this globe for everyone you know (As an aside: I accept presents from readers).
Have you ever done a DIY Christmas? Do you have any other ideas for the travel-lovers in our lives?