February might be the shortest month of the year but it certainly feels like the longest. Spring has been teasing us all month, promising to make an appearance and then giving way to Winter who continues to freeze us with icy winds and rain.
But finally, yes finally, Spring is on the horizon and it seems to have lifted the spirits of everyone in the UK.
Despite it being a short month, February was one of the best months ever on The Travel Hack! I'd like to say a massive thank you to each and every one of you who stops by to read my posts, comments and shares them.
February is what I call a perfect month when it comes to work and travel. I was away every weekend and had an amazing four days in Copenhagen too. I was then left with plenty of time during the week to work from home and play with my new pup!
Lake Vyrnwy
My first weekend away was to Lake Vyrnwy for a pre-Valentine's treat. Lake Vyrnwy is in mid-Wales and it's a hidden gem in the area. Most people had never heard of it while others return every year. I can see it becoming one of those places I return to year after year, if only to wake up to a view like this again.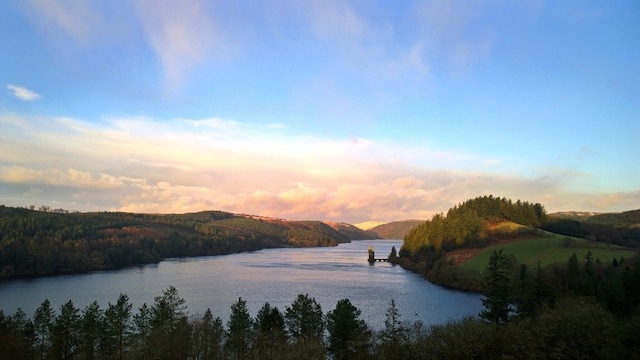 Copenhagen
I travelled to Copenhagen for the Wondercool Festival and was blown away by how varied, interesting and unique the events were. Copenhagen is such a beautiful city and the Danes made me feel so welcome. The Snow Queen was a highlight of my trip but I'm still finding it difficult to put it into words how amazing it is!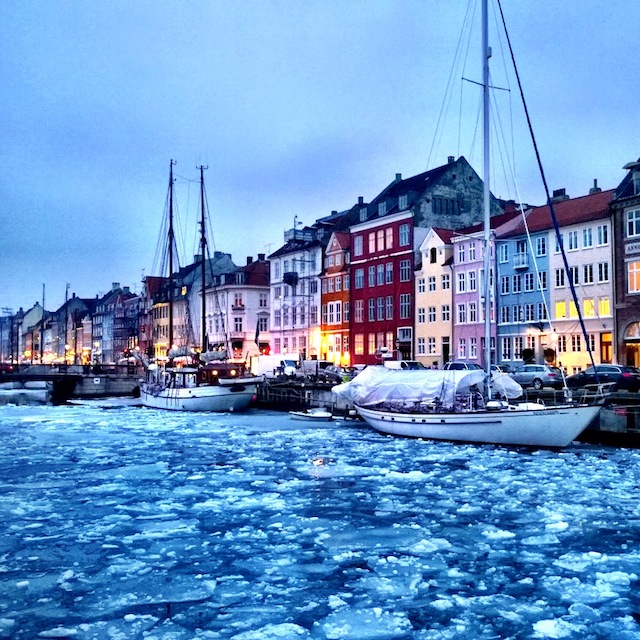 Portmeirion
I was very lucky to be whisked away by my gorgeous guy to Portmeirion for Valentine's weekend. If you've never heard of Portmeriron before, take a look at these pictures. It's basically an Italian style village in North Wales and it takes eccentric beauty to a whole new level.
Traverse
My final weekend away was to Newcastle where I was speaking at Traverse conference for travel bloggers. Yes, I was speaking!!
I gave a talk about social media and then had a great weekend in the city. Why had no one ever told me how much fun Newcastle is before!?
Since the conference, people keeping asking what my top tip for using social media effectively is. I could talk about this all day but to put it simply:
[icon_check] The more active you are on social media, the more of a benefit you will see.
[icon_check] The more you share, chat, engage, like, retweet, comment and interact, the more people will engage with you, follow you, share your content etc.
[icon_check] Give people content worth sharing (whether you wrote it or not) and you'll quickly see you're your follower count increase.
[icon_check] There is a fine line between over-sharing and being active so be careful not to annoy people.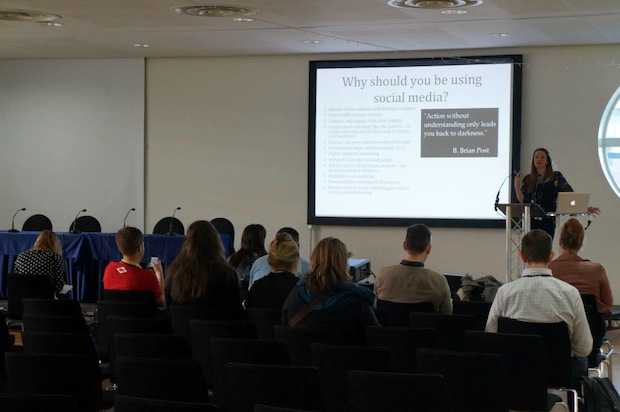 App of the month – DK Trip Planner
My app this month is both a mobile app and a travel planning website. The DK Trip Planner is a really cool app that allows you to create personalized itineraries. You can then send them to your phone so you can follow them while you're travelling and have your route planned out on a map.
The guides are brilliant and they'll be especially useful if you're taking a weekend break and you're short on time.
Links I love
A Mysterious World: Scuba Diving in the Galapagos, This Battered Suitcase
At the end of this post Brenna asks, 'Does diving in the Galapagos appeal to you?' Hell yes. Especially after reading this!
First impressions of Las Vegas, 40 before 30
I loved this post from Jayne and it's mostly because I'm going to Vegas in April too! I'm not sure I'll like Vegas either so it was great to see that Jayne loved it and she's made me super excited to go. (More details coming next week!)
Each month I have a new blogging obsession and this month it's The Londoner. She's currently in Thailand, my favourite country in the whole entire world so I've been checking in daily/casually stalking her to see what she's up to. Warning: Posts will inspire extreme jealousy and wanderlust.
50 kick ass female travel blogs
If you're looking for some new travel blogs to inspire you then check out this post. I'm honoured to be included in the list too!
5 inevitable conversations when you reveal you're a travel blogger, Vicky Flop Flop Travels
Vicky has totally nailed it with this post. I understand that most people don't really understand how travel blogging works but it gets pretty dull when you go to a party and have this conversation 20 times in one night.
Bethany Hamilton- pro surfer with faith, Travelettes
This is such an inspiring story. Bethany is a pro-surfer who lost her arm in a shark attack when she was 13. Do you think that stopped her surfing? Hell no.
What's happening in March?
In March I'm travelling to Catalonia for a skiing trip! I'll then be staying in the UK for the remainder of the month because I have so much work social media work going on. Cutting down on travelling is really tough but it has to be done from time to time, especially because I have a big trip coming up in April. More on that coming soon!
Sign up to receive email updates from The Travel Hack to make sure you don't miss a post. Next month I'm going to be continuing my posts about travel blogging for beginners, I'll be writing all my ski trip and revealing my next incredible holiday!