January on The Travel Hack
January has been a month of newness on The Travel Hack. The new year brought with it a new house, a new fitness challenge, a new travel challenge and a new puppy! Aside from getting settled in my new home I've also been to a healthy Body MOT weekend, I've travelled to Oslo and I had the chance to interview the very lovely Ben Fogle. The interview was filmed so hopefully I'll be able to share that soon.
The new house and leaving London
It was with great happiness and great sadness that I left London. After a few years living in the Big Smoke it finally started to feel like home but I'm a country girl at heart and my hometown was calling me. I grew up in North Wales on the border of Chester and, much to my surprise and delight, all my closest friends and immediate family still live there.
I love London more than any other city in the world but I love being close to the people I love even more. I've moved into a super cute cottage with open fires and oak beams. It even has a staircase AND a garden. It couldn't be more different to my little flat in London and I'm still not sure what to do with all this new space!
A new fitness challenge
I'll never forget meeting a guy in Australia who told me that keeping fit is easy until you hit 26. He said it was like a switch was flipped as he piled on the pounds and could barely run a mile.  I was half expecting to morph into a whale on my 26th birthday (thankfully, I didn't) but I have decided that it's time to get fit and healthy before that switch flips.
I attended a Body MOT Weekend in Cheltenham Spa where I learnt a lot about fitness and nutrition and I've decided that a fitness weekend every few months is exactly what I need to keep me motivated at the gym. If I can combine fitness and holidays then I'll be a very happy blogger!
A new travel challenge
Like a lot of people who live in the UK, I like to travel to far flung destinations on the other side of the world. I want to holiday in Australia or New Zealand or Bali and I sometimes forget that there is a hell of a lot to see right on my doorstep. I flew to Oslo for just £35 return last weekend and the Eurostar to Paris is only £69 return so there's really no excuses to get out and about in Europe.
I want to take more weekend trips in Europe this year so I asked my fellow travel bloggers for some inspiration for weekends away and they've given me some great ideas!
A new puppy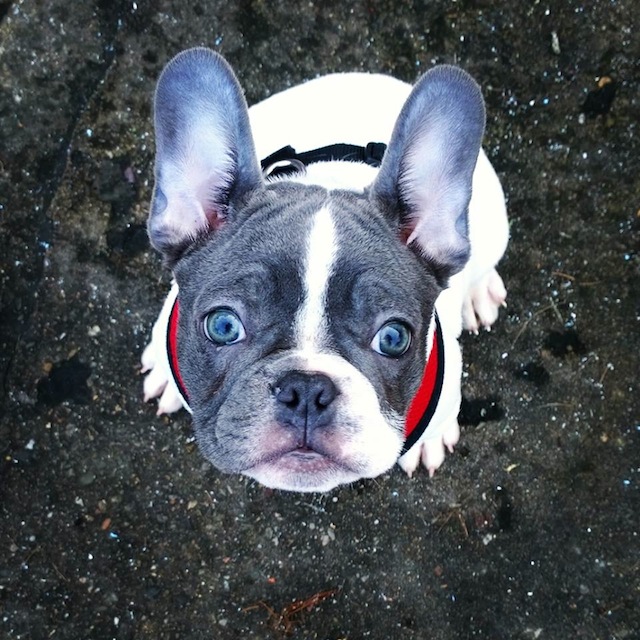 Now that I have a garden I can finally have a dog! This is Louie and he's a 12 week old French Bulldog. I do travel a lot but the majority of the time I work a regular 9-5 day from home so it's great to have this little guy keeping me entertained. And yes, he does have his own Instagram account at LazyLouieTheFrenchie.
App of the month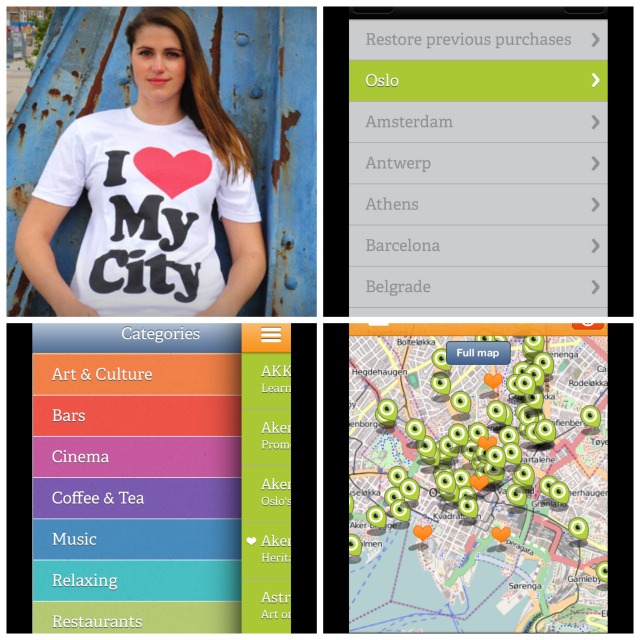 My app of the month is Spotted By Locals after I used it in Oslo and found it so useful. When you're visiting somewhere new it's easy enough to find out what all the tourist hotspots are but it can be more difficult to find unusual things to do or great places to eat and drink.
The Spotted by Locals app allows you to download a guide to your chosen city and you can categorise things to do by art and culture, bars, cinema, coffee and tea, music, relaxing, restaurants, shopping, snacks and theatres. Everything shows up on a map that is available offline and you can 'favourite' the things you want to do before you get there.
The app is written by local 'Spotters' (best job ever) who try out different places around their city and if they think it's great it will be added to the list. Everywhere we tried on the app was brilliant and all the locals would be asking how on earth we knew about that place because they rarely see tourists.
Each guide is £2.49 but it's well worth it to have an insider's guide in your pocket.
Gadget of the month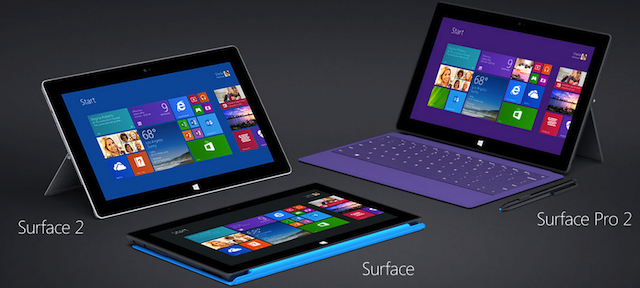 Microsoft Surface Tablet
Before I begin, I should let you know that I'm an apple girl through and through. I've been very happy blogging with my iPhone, iPad and MacBook for the past few years and I never thought I'd be converted back over to Microsoft. And then I tried the Surface and I love it.
Colm Hanratty summed up the Surface perfectly when we were chatting about it on Twitter.
@TheTravelHack Not at all. I said the same thing when I got mine. The iPad is a toy. The Surface is workstation as well as a toy

— Colm Hanratty (@colmhanratty) January 21, 2014
You can use the Surface like a tablet with apps and fun games and touch screen. But then you can use it exactly like a laptop too with a homescreen and all the Microsoft software you have on your PC. I think this is going to be the perfect companion for travel blogging. I hate travelling with my MacBook due to the cost and also the weight but my iPad doesn't have the functionality I need to actually get any work done.
Unfortunately the apps aren't the same standard as on apple so I'm finding myself occasionally emailing photos and video footage to my iPad to edit. Hopefully the apps will catch up soon and it really will be the perfect device.
An Inkling
I'm very excited to have been asked to be an editor for Inkling, a gift buying website that helps you find unique gifts that are perfectly tailored to a person's interests. I've put together a selection of Valentine's gifts for travel lovers. If there are any guys out there looking for the perfect gift for the lady in their life, take a look!
Links I love
The reality of living in London by Elle-Rose from The World and then Some – I could relate to every single point on this list and anyone who lives in London or who is thinking about it should read it.
Balance Schmalance on The Vibe – Anyone who works for themselves or who works from home is always talking about 'finding the world/life balance'. Sian puts this talk into perspective and says, 'Balance is a myth. Adventure & passion is where it's at.'
Sixty minutes of Solitude with Uganda's Mountain Gorillas on Monkeys and Mountains – I think this would be the best 60 minutes of your life.
What not to do when you get Dengue (Dengue sucks donkey balls) by Jodi from Legal Nomads – This is about more than just how horrific dengue fever must be but it's about staying healthy on the road. It also shows how amazingly professional Jodi has been whilst suffering from dengue.
How to be better at Instagram and food photography – Savoir Faire Abroad – I really love Instagram but I've never got the hang of food photography. I see so many incredible meals on Instagram that instantly have my drooling. Then when I try to recreate it, mine looks like a pile of slop that even I don't want to eat. There are some great tips here!
What's happening in February
Next month I'm going to Copenhagen! I leave on Tuesday for the Wondercool Festival and I'll be spending four days in the city. If you have any suggestions for things I should see or do while I'm there, please let me know!
Towards the end of the month I'll also be speaking at Traverse Travel Bloggers conference. I'm giving a talk on social media and sharing tips on how to grow your following, use social effectively and collaborate with brands using your social media communities.
I hope February is a great month for you all and I look forward to seeing some of you at Traverse!
Monica xxx