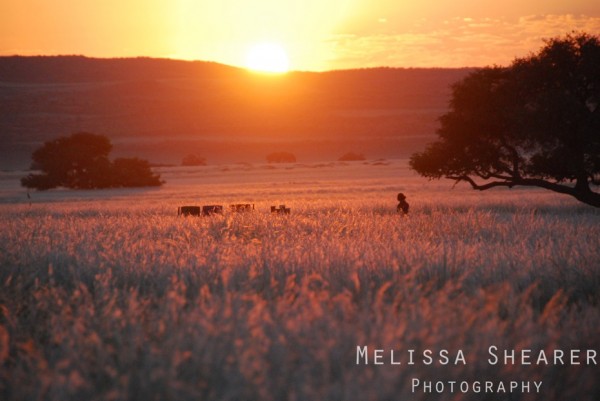 This might actually be one of my favourite Sunset Sunday photos. It was taken by Melissa Shearer in Nambia. Thanks so much for sharing Melissa!
Melissa Shearer is a twenty-something Canadian and has been travelling the world for the better part of the last two years – all while sharing her experiences through words and photographs on her blog,
The Mellyboo Project
. She has most recently been spending time living on the world famous 90 Mile Beach and working her days away as a waitress in the Far North of New Zealand on her working holiday.