Sunsets Capture the Colour
This week's Sunday Sunset is a little different as I'm combining my usual feature with my submission to Travelsupermarket's Capture the Colour competition after I was nominated by Laura. They're looking for five photos that capture the colours blue, green, yellow, white and red.
It's no secret that I'm more than a little obsessed with sunrise and sunset photos and one of the reasons I love them so much is that each one is so different with a combination of so many gorgeous, bright colours. When you think of the colours in a sunset you probably think yellows and oranges but some of the most spectacular sunsets are filled with blues, greens and whites too.
So here are five of my favourite sunsets that Capture the Colour:
Blue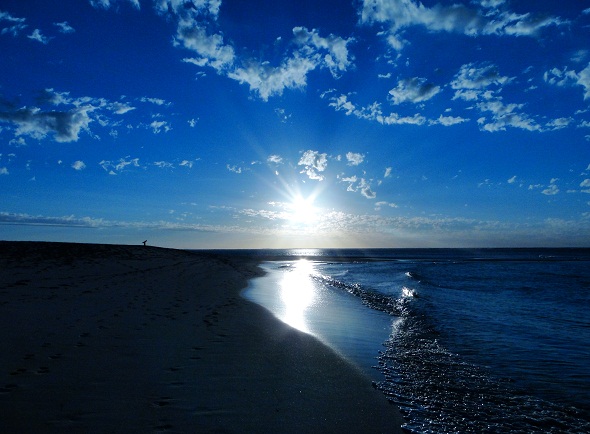 I took this photo in Exmouth, Western Australia. This was my favourite beach in the whole of Oz with the clearest, bluest sea I've ever seen in my life.
Green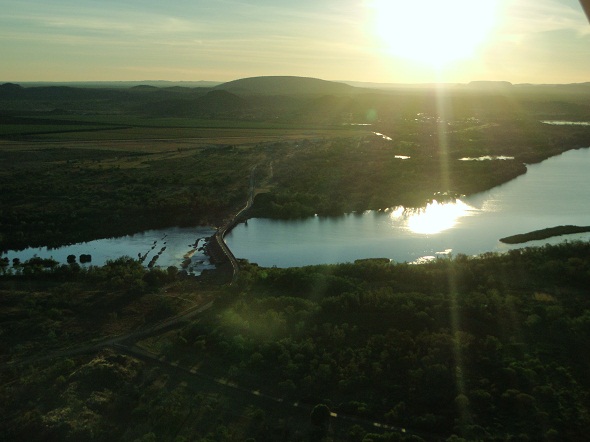 Finding a green sunset photo was pretty difficult so I've cheated a bit and gone with a sunrise. I took it on a plane tour over the Bungle Bungle range in Australia. In just an hour we flew over both lush, green fields and dry, barren outback.
Yellow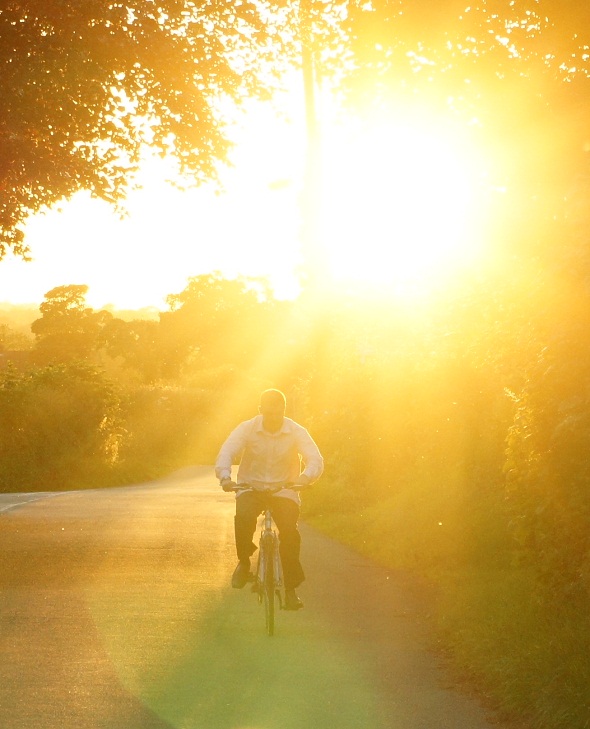 This is a summers evening outside my parent's house in Wales. It's easy to forget how beautiful your own back yard is and I often take the UK for granted and don't appreciate it enough. My bike had been trapped in the shed for years so my brother and I went for a bike ride like we used to all the time when we were kids.
White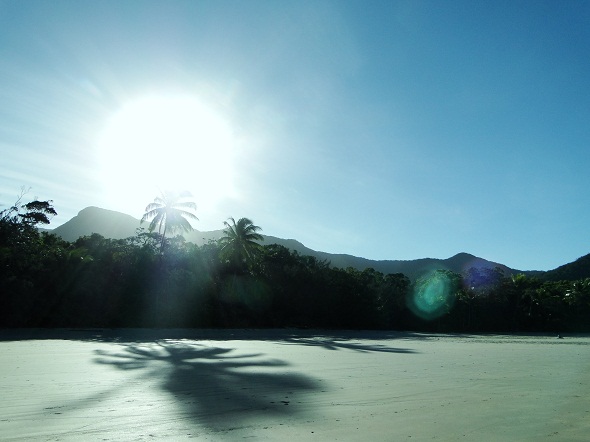 This is Cape Tribulation in Australia. I love the way the sun is so bright it almost looks white and makes the sand look bleached.
Red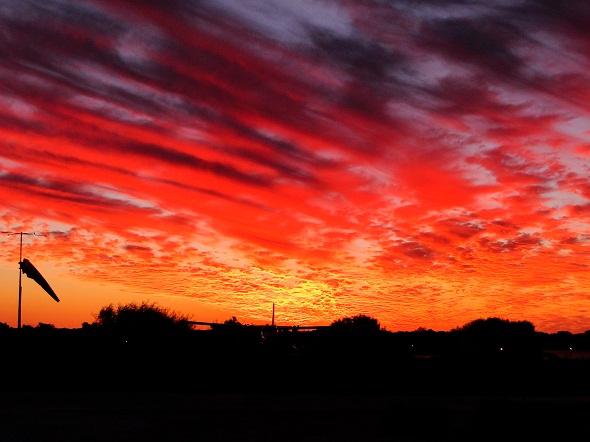 And saving the best until last. I took this bright red sunset on Mackerel Island in Australia. I worked on the island for 6 months and never got bored of these stunning sunsets. This picture was taken at the end of the runway and you can just about make out the plane coming into land.
I'd like to pass the baton on to:
Matt and Caro from Passport and a Toothbrush
Vic Philpott from Vicky Flipflop
Kristin Repsher from Boots and a Backpack
Amy & Kieron from Don't ever look back
Bobbi and Ric from Heels and Wheels