This competition is now closed. The winner is Helen Dickinson!
I have a little confession to make: I absolutely hate souvenirs. I hate having those tacking little objects cluttering up my shelves and mantelpiece. These days I prefer to decorate my home with all the photos I've taken over the years. My flat is a shrine to maps and globes and photos from Australia and South East Asia. Whoever says that people don't have 'real photos' these days seriously needs to come and check out my flat.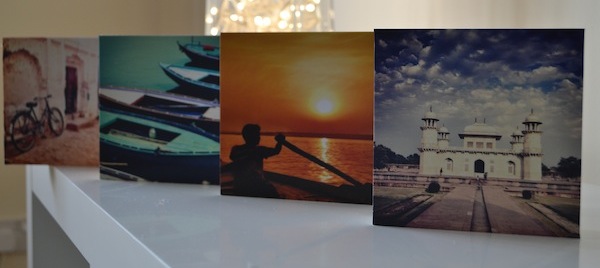 I love it when people walk through my front door and they're greeted by a wall of photos that they become entranced by. They laugh at the picture where I caught my first fish in Australia and admire a photo from the peak of Mount Kinabalu and then 'ooooh' and 'ahhhh' at the beaches of Thailand. These photos bring back such great memories and they're better than any souvenir you can buy.
So I thought it was about time I had some of my India photo printed out and I was thrilled when PhotoBox invited me to try their service.
Review: PhotoBox
PhotoBox are a product printing company and do all your usual photo printing services as well as things like canvases, mugs, phone cases, books, posters, stationary, clothes and loads more.
I decided to opt for some 5×5 photo blocks and a 61×40.6cm Classic Canvas.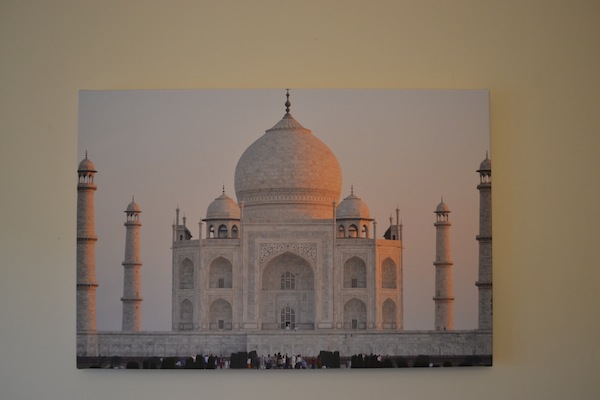 I used the Classic Canvas to print out my favourite image from India which is, of course, the Taj Mahal. The Taj Mahal was what initially inspired me to go to India and this iconic building was what filled my dreams for years. I've never been interested in architecture before and it's usually the beaches or the scenery or the culture that attracts me to new places but the Taj Mahal is simply incredible.
I'm so pleased to finally have it hanging proudly on my bedroom wall!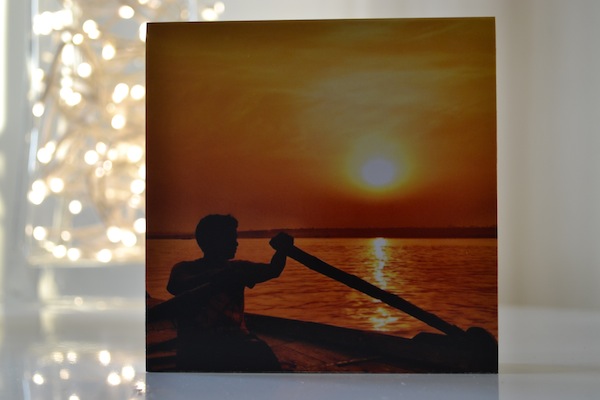 I chose the Photo Blocks because they're absolutely perfect for Instagram photos. They're small enough not to pixelate the image but big enough to show them off in all their glory. Most Instagram photos are too gorgeous to be stuck on your phone for their entire lifetime so I'm always looking for creative ways to display them.
PhotoBox service
I absolutely cannot fault PhotoBox. The website was easy to use, photo uploading was speedy, delivery was just 2-3 days and the quality is brilliant. It really was that simple. The hard part is choosing which photos you'd like to use.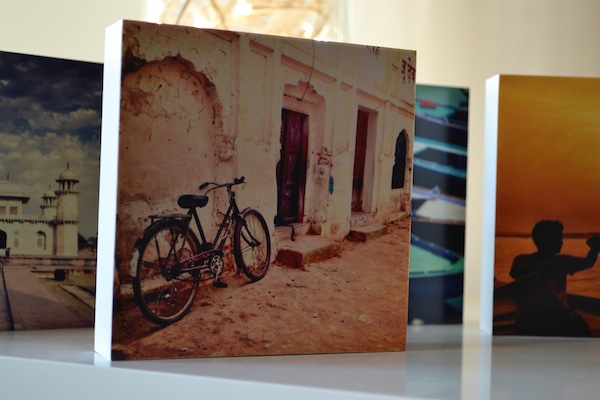 PhotoBox giveaway!
And because I love these little Photo Blocks so much (and because the guys at PhotoBox are awesome) we're giving one person the chance to win four Photo Blocks so you can display your Instagram pics too!
All you need to do is follow me on Instagram and leave your Instagram name in the comments below so that I know you've entered and so I can follow you back.
T&Cs
The competition is open to UK and Ireland residents only

You must follow

The Travel Hack

on Instagram to win

If you already follow me that's fine but you must still leave your Instagram name in the comments below

The competition is open from August 7th to August 21st 2013

I will contact the winners via email on August 22nd

I will not pass any emails onto third parties

You will have 24 hours to respond. If you do not respond within 24 hours I will pass the prize onto someone else

The winner will need to register for a PhotoBox account to claim the prize

You are not obligated to use the prize for Instagram only photos. Any picture will fit.

If you do not use Instagram then

following me on Facebook

and leaving a comment below is fine too.
Good luck!