I am what you would call a Semi Tech Geek. I love technology and gadgets, especially anything that makes my work and blogging life easier. I get super excited over new gadgets and I love testing new products but (little confession) I usually don't understand anything about my gadgets.
I watch YouTube videos and read reviews that bamboozle me with tech language that leave me feeling completely confused. It can take me weeks to figure out how to use a new gadget and it isn't uncommon for me to figure out new features after using it for months.
I want gadgets full of complex and intelligent features but I want them to be easy to use. There's no point having hundreds of hidden features that I can never find, right?
So this is why I'd like to introduce you to the G3 from LG and bring you a non-techy tech review.
I've been using it for a couple of weeks now and last weekend I took it glamping with me when I stayed in a yurt and here are five reasons why I love it.
Reason #1 to love the LG G3
It's so easy to use!
Yes, at the top of the list is how simple and intuitive the phone is. Now I don't want you thinking this is a simple phone because it really isn't. It's packed full of features but they're easy to find and use. Yes, even for me.
Reason #2 to love the LG G3
The selfie feature
Am I being self obsessed when I say that my second favourite feature is how easy it is to take selfies? I probably am but I know I'm not alone. Over one million selfies are taken each day and anything that makes it easier to strike a pose can only be a good thing.
The LG G3 has a very cool feature for selfies. You hold up your hand in front of the screen until the camera detects it and then you close your hand into a fist. A 3-second countdown then appears so you have just enough time to hold the camera naturally and work your pout. There's no more awkward pose as you try to press the button, pose and get the right angle at the same time. Genius.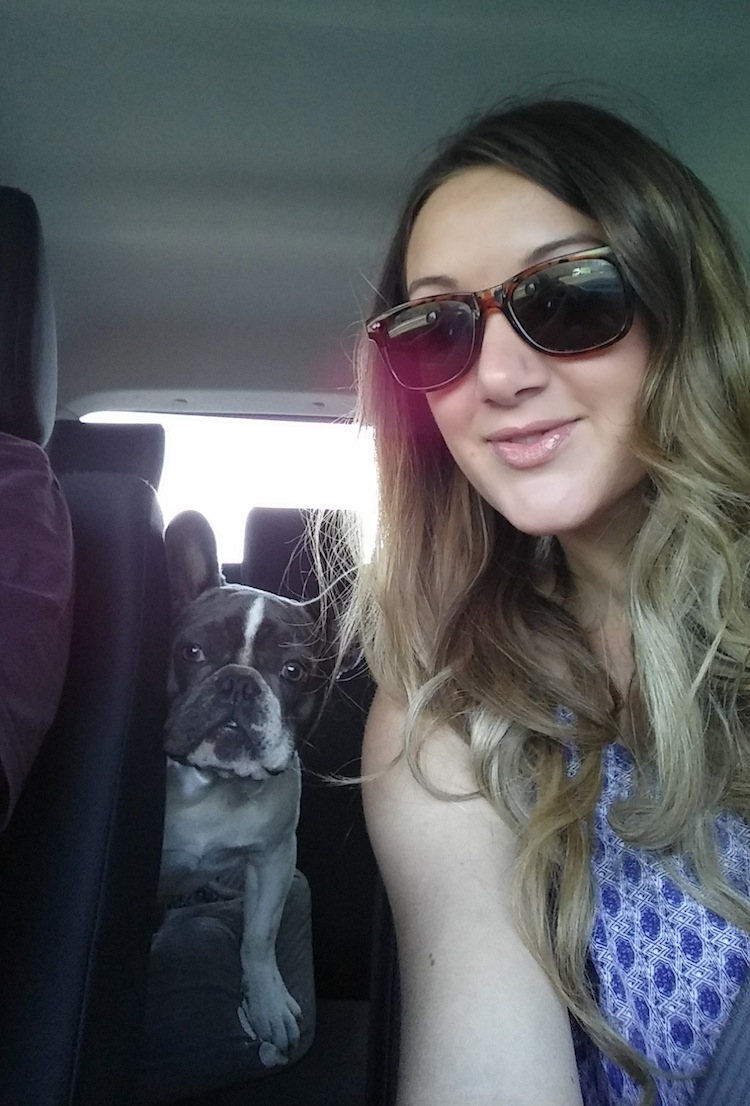 Road trip selfies with the pooch
Reason #3 to love the LG G3
It's quick and easy to take photos
One of the things I love about phone photography is quickly and easily capturing candid moments. When I'm travelling I often see something so beautiful and unusual and interesting that I know I have to take a photo. So I take my bag off my shoulder and start rummaging around for my camera and I take the lens cap off and turn it on and blah blah blah and guess what…the moment has gone.
Thankfully, the LG G3 is really quick. Because of the slim size it's easy to keep in my pocket so as soon as I see something Instagram worthy I can whip it out and take a quick snap.
I've set it up so the back button instantly took me to the camera. No faffing, no passwords, just quick and simple.
The camera has a laser auto-focus which basically means it focuses really quickly, meaning you don't miss the moment. It uses the same technology as the radar guns police use to catch people speeding and it's usually only found in high-end digital DSLRs.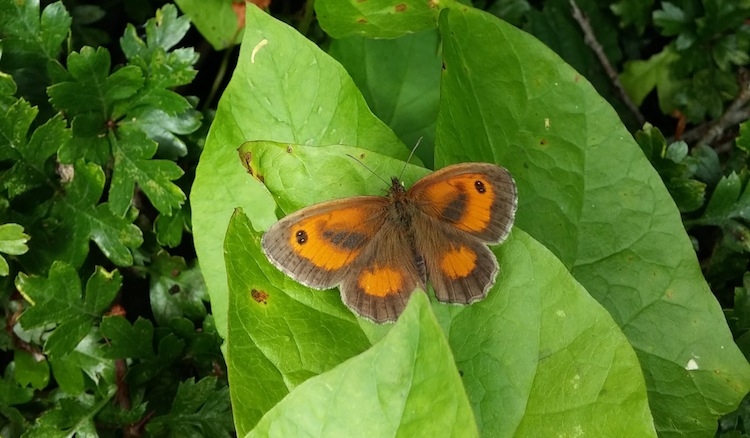 Chasing butterflies with the LG G3
Reason #4 to love the LG G3
The screen
The LG G3 has a Quad HD display screen with 440 – 600 pixels per inch.
Yea, I don't know what that means either. All you need to know is that the screen is flipping awesome. As in, better than my TV at home awesome. As in, when you hand the phone to anyone they take a second glance and say, 'Wow, that screen's pretty good, isn't it?' At which point you smile smugly and beam, 'Yes, yes, it is.'
The screen is also pretty big making it ideal for watching films on the move.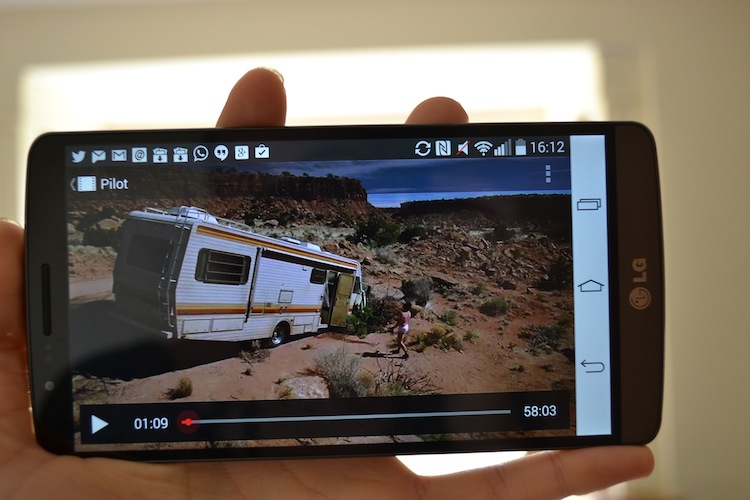 The first minute from Breaking Bad still gives me tingles! (and not because Walter White is wearing his tighty whities)
Reason #5 to love the LG G3
The design
You have to admit that the design of this phone is pretty sexy. It's been designed to fit naturally into your hand, even for people like me who have tiny hands. It's also pretty slick with no buttons down the slides or on the front. There are three buttons on the back in the exact place where your finger naturally rests. You can select what you'd like these buttons to do based on which features you use the most. To activate the phone you just double tap the screen.
I particularly like the password activation feature called the Knock Code whereby you tap the screen 3-8 times in a sequence you've previously chosen. There's no chance your friends can get into this phone and see the hundreds of embarrassing selfies you've been taking.
The final important questions…
Would I recommend this phone to a friend?
Yes, 100%. I'd be more than happy to recommend this phone to anyone and would be really confident they'd be happy with it.
Is it good for travelling?
Yes, it's obviously a pricey gadget (like all smartphones) available for £479 from Currys but if you're happy to travel with an expensive phone then it's great.
The large screen is perfect for watching films during long journeys and there are loads of apps to help you while you're travelling. The battery life is great and I like being able to remove the battery. This means you can have spare batteries if you know you're going to be without power for a few days.
Disclaimer: I was provided with this phone for the purpose of a review but all thoughts and opinions are, as always, my own.