Sunset Sunday: 90 Mile Beach, New Zealand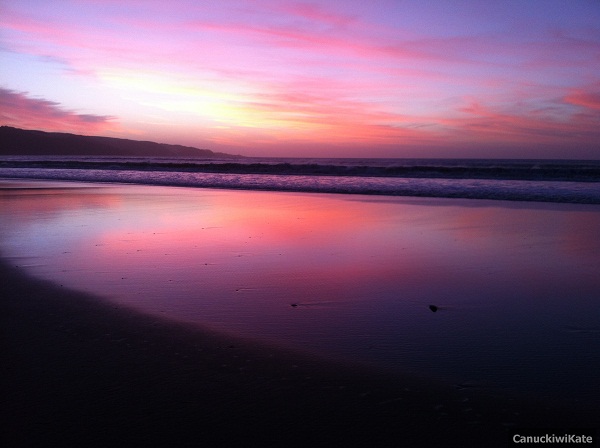 I love the incredible colours in this sunset photo taken my Katie Clarke. Katie (otherwise known as Canuckiwikate) is lucky enough to live on this beach with a westward facing flat so she gets to see sunsets like this every single night. Anyone else jealous?
Kate is a Canadian that followed her childhood dreams of becoming a teacher in a small town on the east coast to New Zealand, where she's have since fallen in love with the expat life as a primary school teacher and everything Kiwi. You can find more about her on her blog Canuckiwikate.blogspot.com and also on Twitter and Facebook.