Sunset Sunday: Gliders in San Diego
Today's Sunset Sunday comes from San Diego from the first evening of my trekamerica road trip.
We started the day in Los Angeles and then drove to San Diego where we set up camp at Campland on the Bay. I was expecting basic camping facilities but this place was gorgeous. There were two swimming pools, a hot tub and a beach onto Mission Bay. This was my kind of camping!
We then drove up to Torrey Pines Gliderport to watch the sunset. Now you all know how much I love a good sunset but the main attraction here were the gliders. They skilfully swooped around the shores and performed tricks for the spectators dotted along the cliff.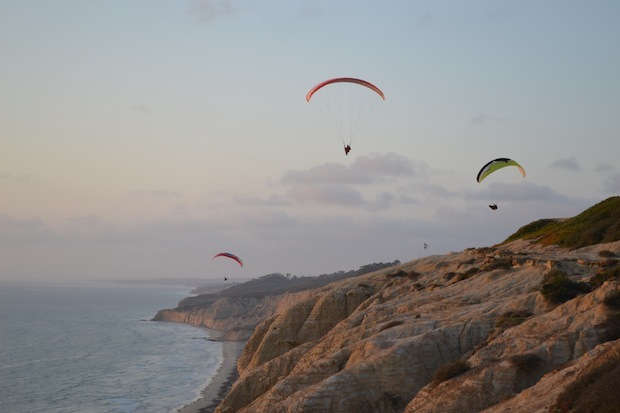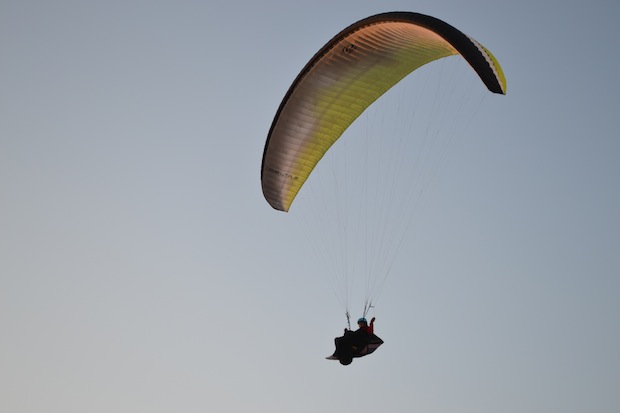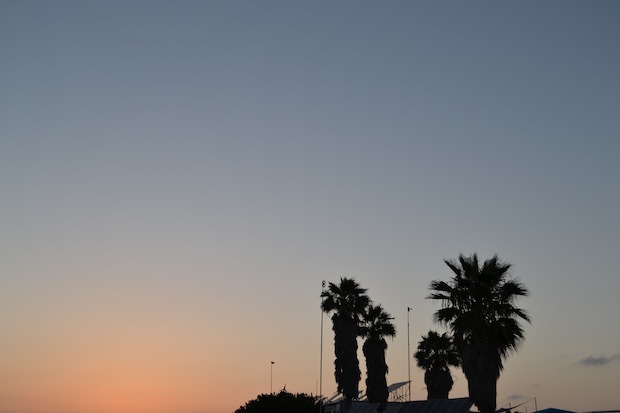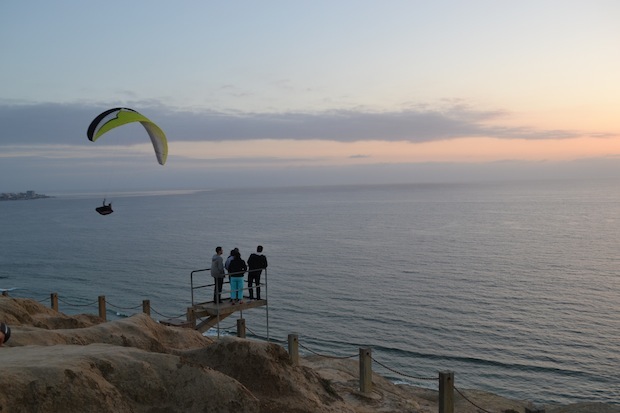 This glider here was attempting to high-five the guy stood on the edge. He tried it a few times and got so close but didn't quite manage the high-five. We watched with a mixture of awe and horror as he breezed past the jagged cliffs as people cheered him on from below.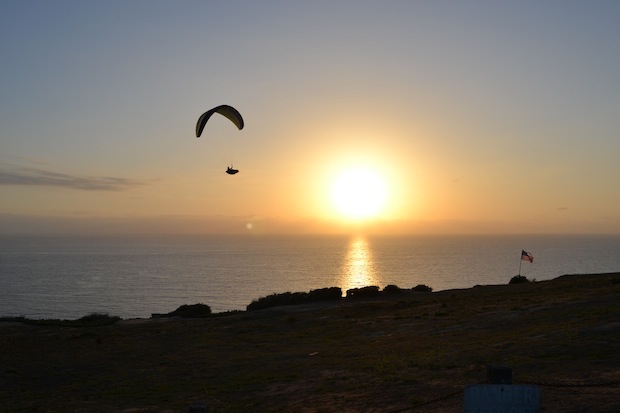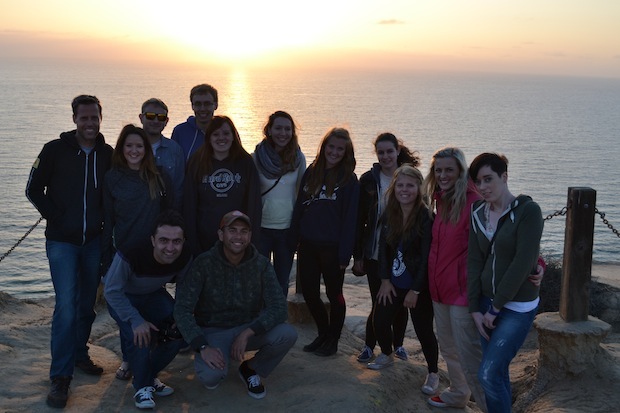 [styled_box title="Trekamerica" class=""]My stay in San Diego was part of a Trekamerica trip, Westerner 2. It was a two-week road trip along the Pacific Coast and it was incredible! I'll be sharing everything from the trip over the next few weeks so keep your eyes peeled![/styled_box]