Some exciting news for Skyscanner fans today.
Did you know you can now use the Skyscanner app to book trains!?
I know, what will they think of next!?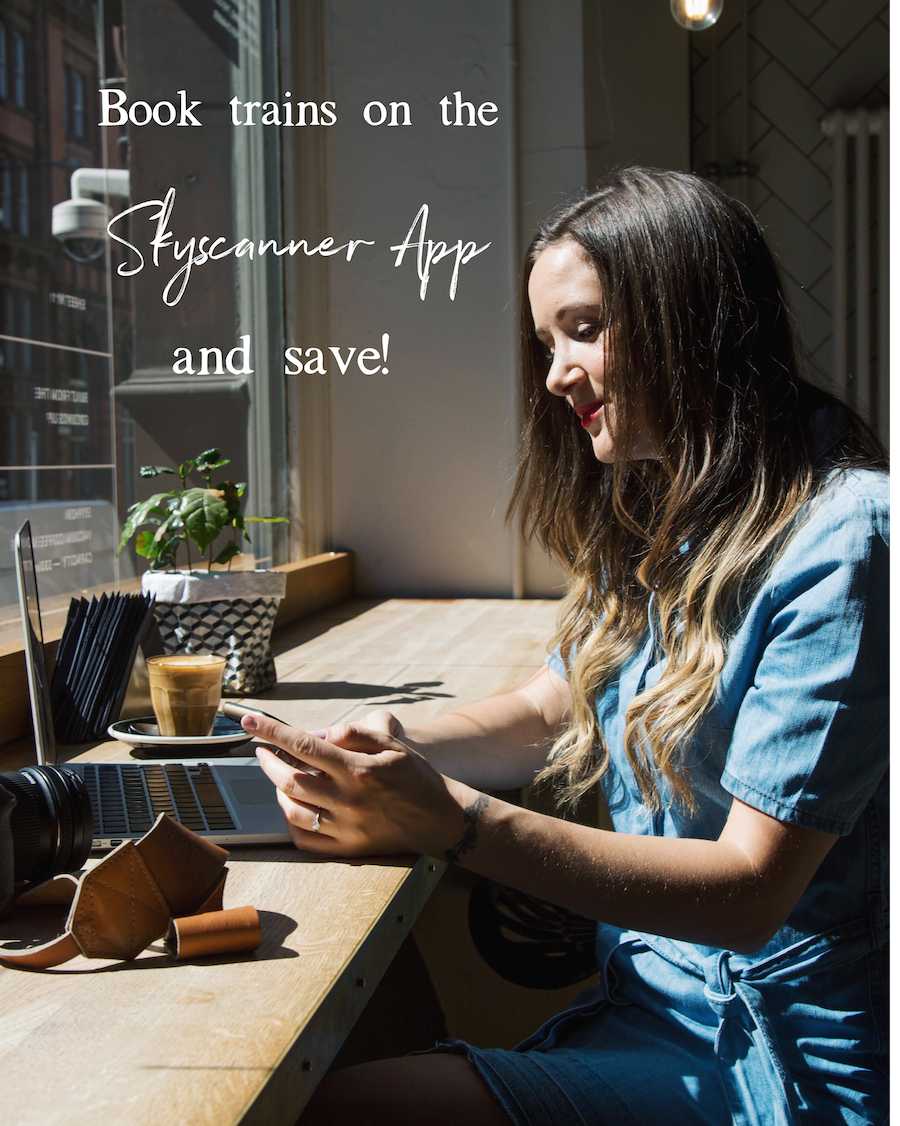 As you all know, I'm a huge fan of Skyscanner. I book all my flights via Skyscanner and I can spend whole evenings playing on the Skyscanner app looking for the best deals to places I didn't even know existed. Yes, some people spend all evening playing computer games and here I am playing the 'Skyscanner Flight Game'.
Anyways, Skyscanner now have the function to book trains within the UK too.
As you'd expect from the Skyscanner app, booking trains is really simple, quick and easy. The app is fairly minimal with no distractions or whizzy gadgets or pop-ups or anything to distract you. It has my favourite feature where you can select to arrive by a certain time or depart for a certain time; very handy when you're not sure how long it will take you to reach your destination.
You can login via Facebook so you don't need to remember yet another username and password. My favourite thing about paying for things via the app is that you can use the app to scan your bank card and the app automatically takes all your details so you don't need to faff with typing them in. You can then store you card details in the app for your next booking. Very handy!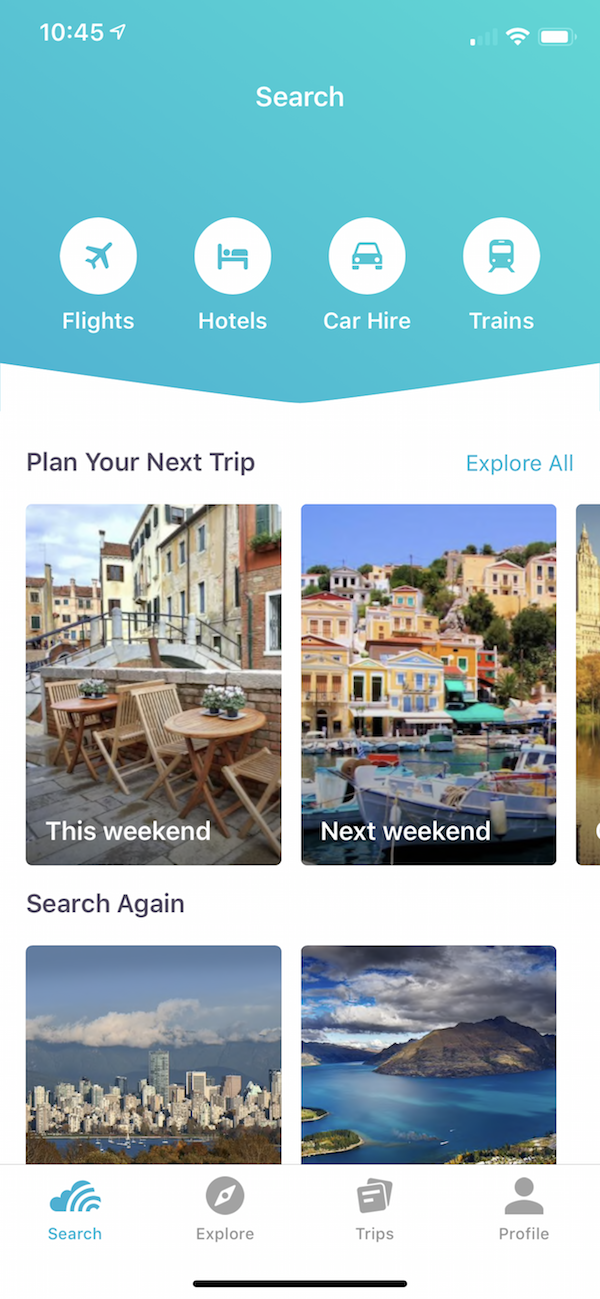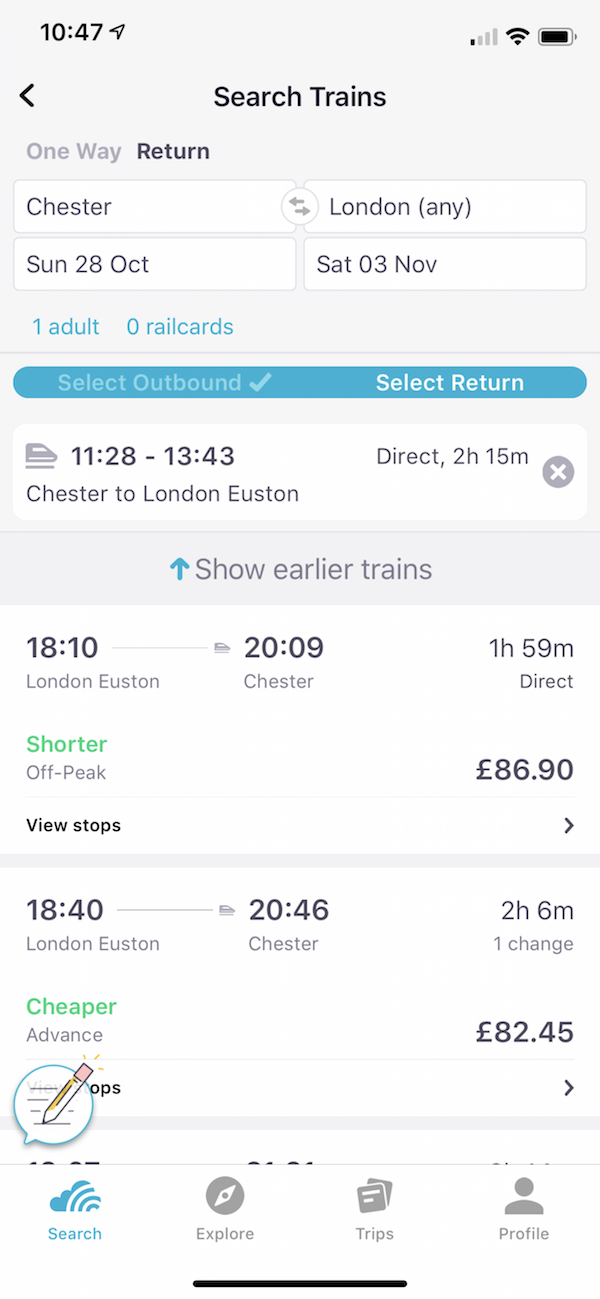 Get £3 off your next train journey
You can get £3 off your next train journey when you book using the Skyscanner App if you use the code: TTH3
So where are you heading to next? I've just booked my train ticket from Chester to Heathrow ahead of my flight to Japan!
You can download the Skyscanner app here.
Please follow and like us: