This post about packing my hand luggage for a long haul flight was created in collaboration with Admiral Travel Insurance. Travel insurance is something you should never travel without no matter where you're going!
I'm one of those rare people who actually loves a long-haul flight. It's a chance to unplug and relax and spend some time eating, watching movies and potentially catching up on some work I've been procrastinating about.
As a busy mum, I never sit down for 10 hours and relax. Sitting still for this amount of time with nowhere to be and nothing to do it the ultimate luxury! I could never do that at home!
I also enjoy packing my hand luggage for a long-haul flight and after years of trial and error, I've pretty much got it sorted with what I pack. One of the joys of travelling long-haul is that you'll usually have checked baggage included in the price of your ticket, so you might as well use it. I usually travel with hand luggage only but if I'm flying long-haul I'll made the most of my luggage allowance! This leaves you with a whole bag to take on board and fill with nothing but stuff to keep you comfortable and entertained during your flight.
Here's what I pack in my hand luggage for a long-haul flight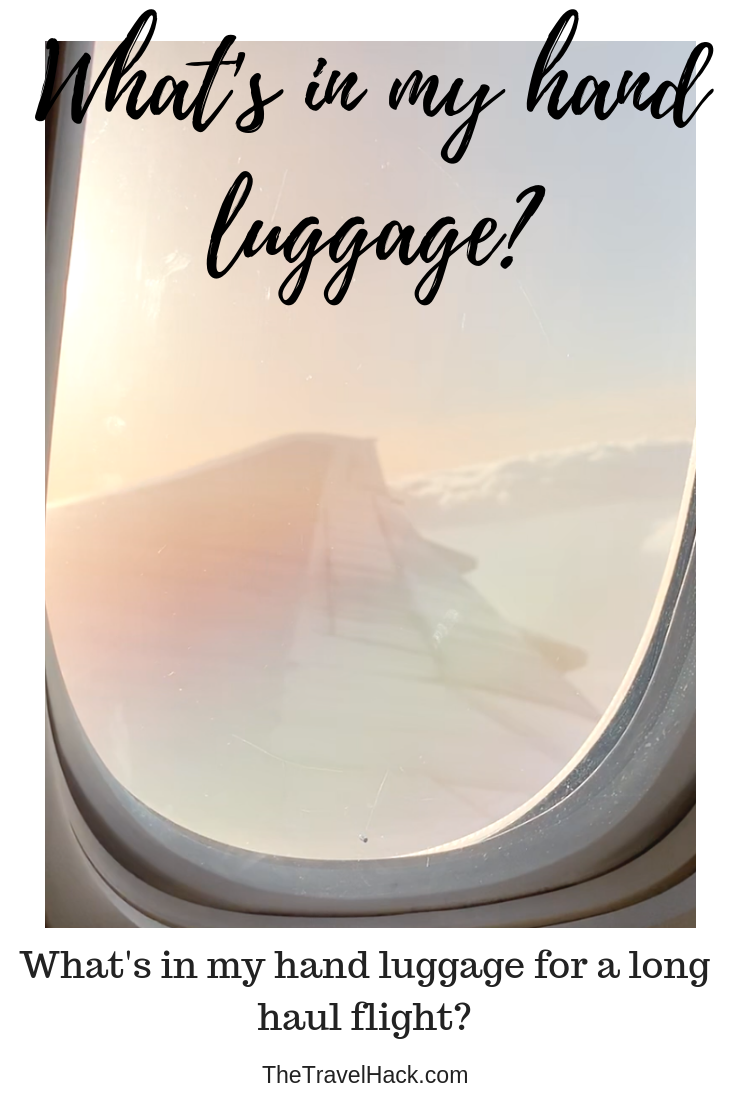 My luggage – I use always The Travel Hack Pro Cabin Case for my hand luggage whether it's a long haul or short haul flight. It's actually bigger than what I need when I'm checking in another suitcase but I find this case makes flying that bit simpler as it's so easy to divide your belongings and separate the things you're going to need at security and once you board the plane.
All my documents printed out – I know this is old fashioned because you can store all your documents on your phone now, but I've been caught out before when my phone has died and had no way of accessing my important travel documents. I was travelling with a dodgy phone charger that worked 90% of the time but didn't work 10% of the time. It was a stupid thing to do, I know! But my battery died and I couldn't charge my phone so I couldn't access any tickets or travel information.
Since then I never rely on my phone for important documents and prefer to print things out.
I print out my tickets, my itinerary, booking confirmations and my travel insurance details and keep them in my hand luggage.
I'm an Admiral Travel Insurance ambassador and, as you guys know, I'll talk about how important it is to have travel insurance at any opportunity. It's also an easy thing to forget so I highly recommend an annual travel insurance policy to make sure you're covered for every trip.
Leef iBridge – Now this is one you may never have heard of. The Leef iBridge is a nifty little gadget that backs up your phone by quickly and easily transfer any files from your phone to the Leef iBridge. It has a USB point on the other side so you can then transfer the data to your computer and possibly to an external hard drive too.
If you take lots of photos or videos on your phone then I highly recommend this as a great way to back-up those precious pictures!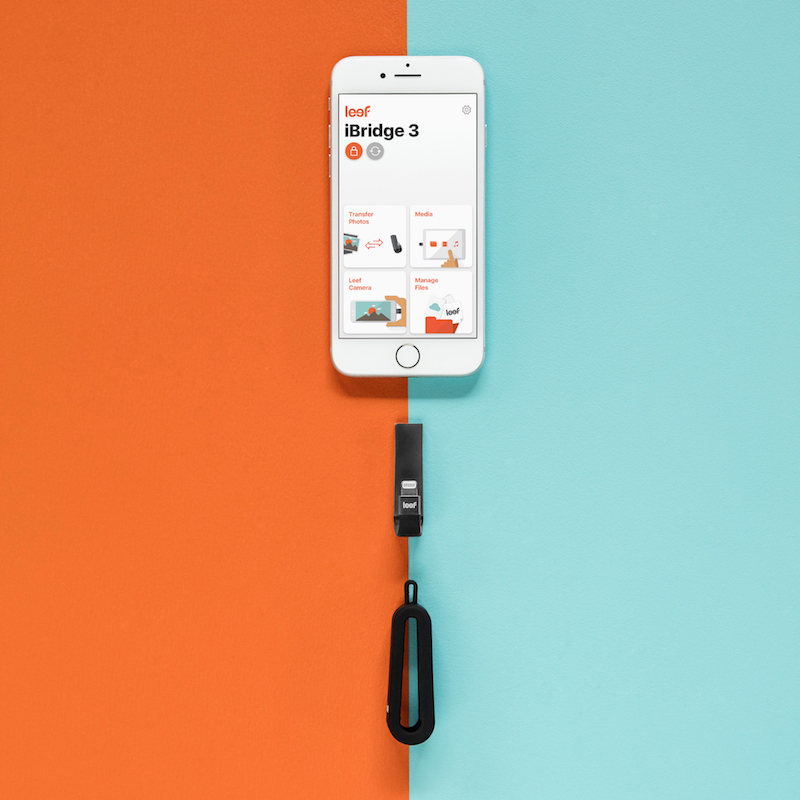 A small pot of facial moisturiser – In an attempt to not wake up looking haggard and dehydrated I'll always apply plenty of moisturiser before a long flight.
A lip balm – My lips always get really dry on flights.
Toothpaste – Possibly a controversial one as some people aren't into this but I always like to brush my teeth after a long haul flight, especially if I still have a long journey after the flight. It wakes me up and makes me feel fresh.
Facial wipes – I really like the cucumber wipes from Boots as they smell so fresh. They have a Boots in most UK airports too so you can pick some up before you fly
A large bottle of water – The bigger the better. Most UK airports have water fountains now so make sure you fill up before you board your plane.
A Kindle – I load my Kindle with audiobooks, magazines (I use Readly app for magazines), books and TV shows on Netflix.
An portable charger – Just in case my phone or Kindle runs out of juice. Many airlines do have USB ports now but you can't guarantee it.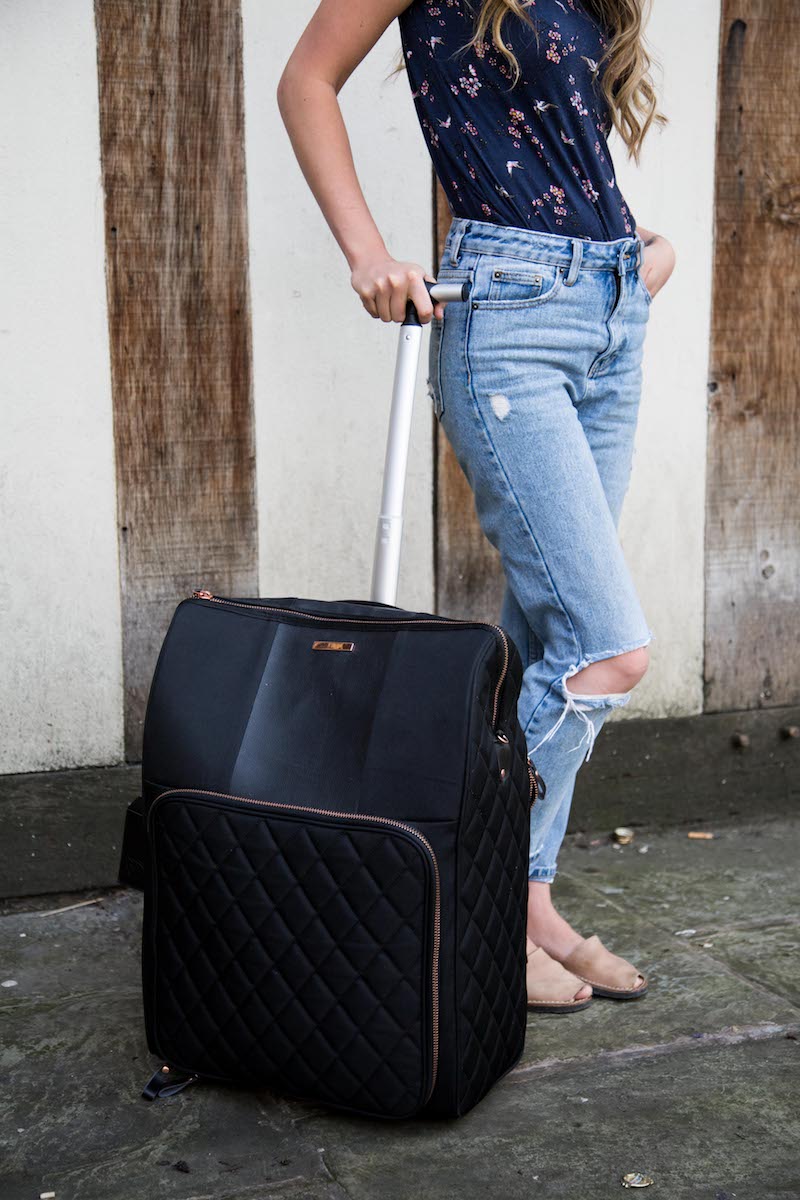 A J-Pillow – This is softest, snuggliest, comfiest travel pillow I've ever had. The J-Pillow shaped a bit like an elephant and the extra trunk is the game-changer as it supports your chin as well as your neck. I recently flew to Japan and on both flights I had the middle seat but I slept really well thanks to this pillow.
Chargers – My laptop and iPhone will last about 12 hours but I still pack these chargers in my hand luggage just in case I'm delayed.
A canvas tote bag – This is so I can put all the little bits and bobs into a smaller bag for use during the flight. I'll pack this bag before I board and put it under the seat in front of me. This is for things like my water bottle and headphones and Kindle and other bits I'll be constantly reaching for. It means you don't need to keep getting up and disturbing everyone around you.
Socks – I'll always take my shoes off during a long-haul flight so I'll pack an extra pair of thick socks to keep my feet warm.
My laptop – I find long journeys to be a really good chance to get some work done as I'm away from any distractions. I also like to have my laptop with me so I can backup photos while I'm away and avoid risking losing them.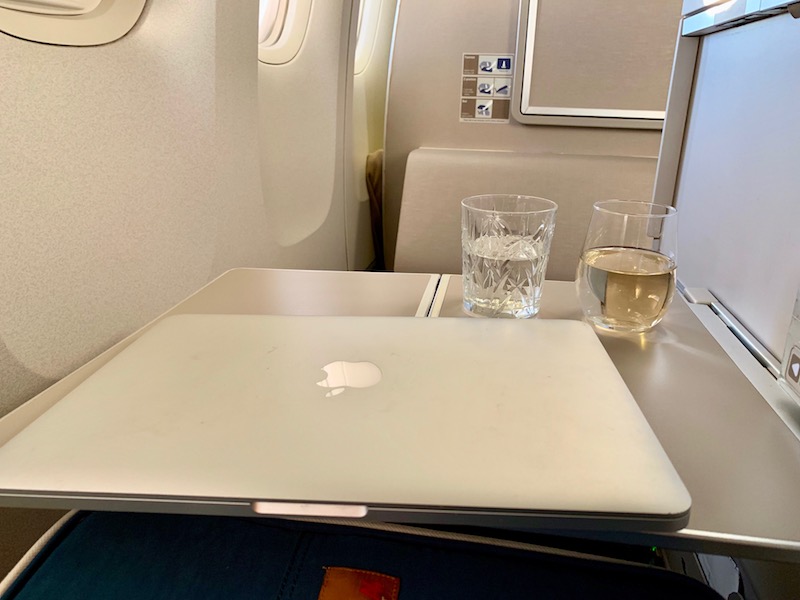 A pen – Because you'll probably need to fill in a landing card if you're travelling outside of Europe and it's easily if you can fill this in on the plane to avoid queueing before security.
My camera and gimbal – I try to keep my travel gadgets to a minimum but I always travel with my DSLR camera and also my gimbal for my iPhone. I pack these in my hand luggage for security reasons. The camera I use is a Lumix G80 and the gimbal I'm currently using is the DJI Osmo 2. I'll be writing a full review about this soon because I love it!
That's everything I pack in my hand luggage for a long haul flight. Do you have anything else in yours?