Sleeping on a plane isn't an easy task for some of us, but getting a little rest on your flight will help you arrive feeling fresh and ready to explore. Do you always wonder how people sleep on a plane? With more people and less legroom on planes these days, packing a few extra things to help you sleep is key. If you do struggle with sleeping on a plane, then read on because today's post is all about the best accessories to help you get some shut-eye on those pesky, long-haul flights: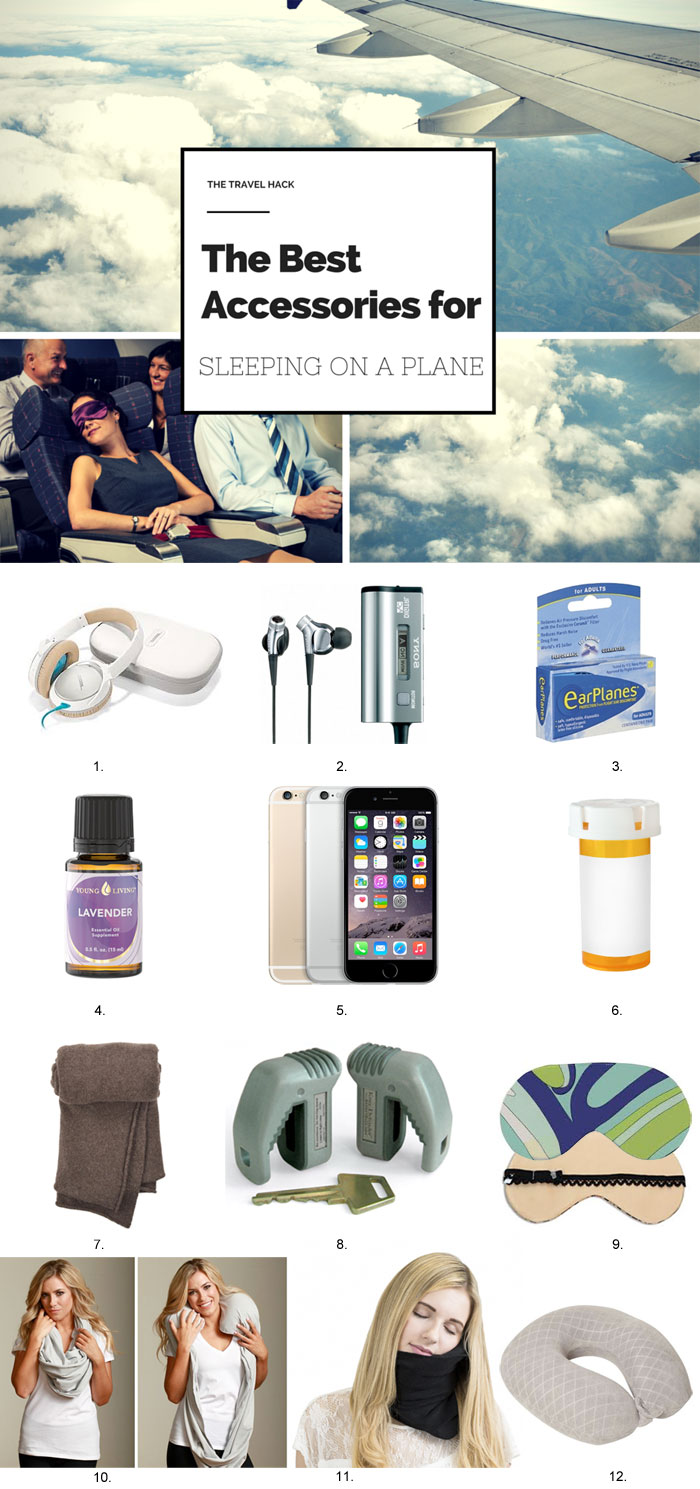 Here are the Travel Hack's best accessories for getting those precious hours of sleep before you land.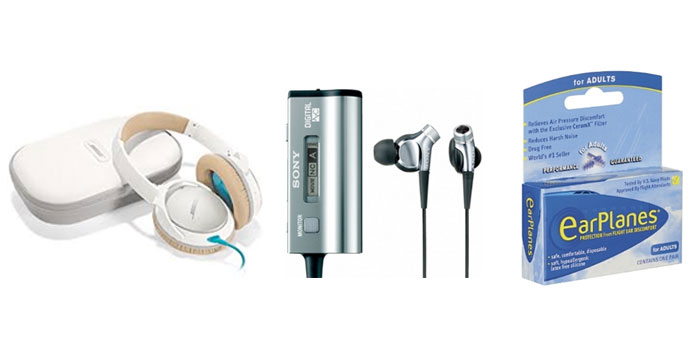 Noise cancelling headphones
There are some things that normal headphones just won't drown out (screaming babies!), so splurging for a noise cancelling system can be worth it. Make sure you've got some headphones to hand to help you to sleep on the plane. Bose is a quality brand, albeit expensive. For a more affordable option try these.
Ear buds
This style headphone packs small and even if you don't want to listen to anything they are a great deterrent from your chatty neighbor. These wireless ones let you keep your smartphone tucked out of sight.
Ear plugs
These take up virtually no room in your bag, keep airplane sounds to a minimum, and don't fall out while you sleep. The Earplanes brand relieves air pressure discomfort for an added bonus, making these the perfect item to pack if you're looking for some help sleeping on the plane journey.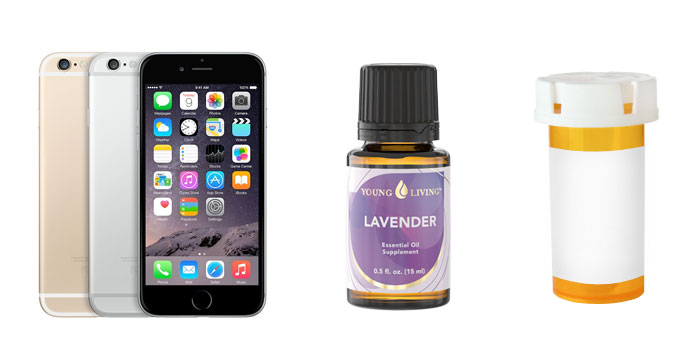 Sleep apps
Smart phones have endless options of sleep apps to download. Whether you prefer the sounds of the ocean or relaxing music, prep your phone ahead of time so it'll be ready when you want to fall asleep on the plane.
Sleeping aids
Your drugstore has natural sleeping aids and over the counter sleeping pills that can be a big help for getting to sleep. Just be sure to try it out before actually flying.
Lavender Essential Oils
Lavender helps induce sleepiness. Just a small amount of this will help you relax and put you in a mood for sleep. Your neighbor will thank you too as it smells great. If natural remedies aren't your thing, a glass of red wine will usually do the trick as well.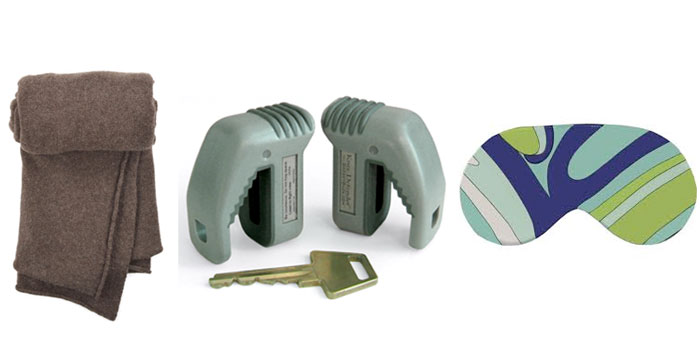 Wear Layers
It's always good to dress in layers or bring an extra layer or blanket with you. You never know if the plane is going to be extremely hot or really cold. This blanket goes over your head, so it won't fall off while you sleep.
The Knee Defender
If you have long legs and find that the tray table is your biggest enemy to getting sleep on a flight, the Knee Defender could be perfect for you. This product was all the buzz after this incident on a flight. Since then some airlines have banned it's use so check before you travel if you plan on using it.
Eye Mask
A stylish sleep mask will keep you from waking up if your neighbor turns on the overhead light or opens the plane's window shade.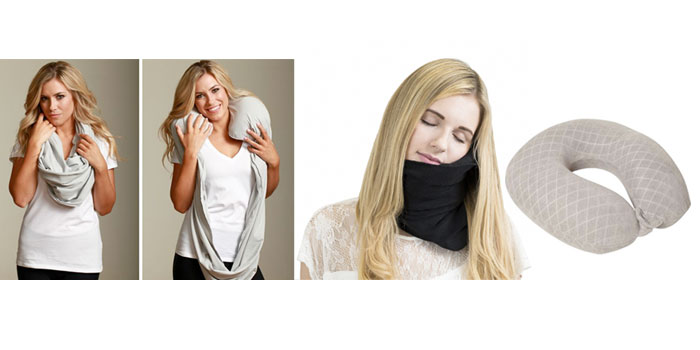 Sleeper Scarf
I'm always looking for travel products that serve multiple purposes and the sleeper scarf does just that. It's a scarf that will keep you warm on the flight and also has a relatively unnoticeable inflatable pillow attached to it, so it will also help you to get some much needed sleep on the plane. Not to mention the scarf is really cute and something I would wear on a flight anyway. For a men's version, check out this jacket with a built in neck pillow and eye mask.
Trtl Pillow
The Trtl pillow packs flat, unlike most neck pillows, but still provides plenty of support. It's a great accessory for anyone stuck in the dreaded middle seat.
Neck Pillow
It seems as though there are a million neck pillows on the market, and although they don't pack as well as the options mentioned above, a memory foam pillow is very comfortable and can sometimes be worth lugging around the airport for a good night sleep.
Got the beat on other sleep accessories? We'd love to hear about them. Share your tips for sleeping on a plane in the comments below!