Today's post comes from Travelove and is all about travelling with kids with some great tips to make it possible!
Remember the days when travel was simple? You just bought a cheap ticket, packed a few things and hopped on the plane. And the rest just happened, whether it was comfort or adventure. Then came along the kids and suddenly it seems that travel is a thing of the past. But it doesn't need be that way! At Travelove we're convinced that traveling with kids not only possible, but it can be a discovery, even in big cities. All you have to do is be well prepared. So here are seven tips on how to handle this new challenge with ease.
1. Plan Ahead
Travelling with kids means giving up on improvisation. Plan ahead and plan well. Surprises are not welcome guests when your seven-year-old's feet hurt, neck is burned, belly is hungry, and you find out the subway doesn't run to your hotel. Before you go, be clear about when and how you'll get there, where you'll sleep, how you're going to move around on the ground, and what you want to experience.
Good planning requires travel experience, plenty of time and sometimes even language skills. The traveller project, Travelove, knows that, and therefore does everything for the parents. Through the site you choose a destination, the experiences you want to see, and the Travelove team makes sure everything is booked, putting together a personal printed guide for you with all the information about the journey and what you're going to see. And it only costs you £19 each day you're on the road.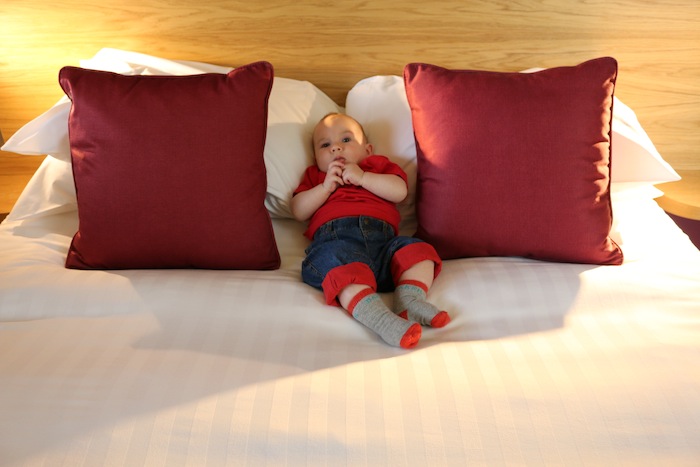 2. Keep it Fun
You know those times on a trip when you just want to enjoy a delicious meal at a local restaurant or soak up the atmosphere of a huge temple. Now imagine children rapidly running out of patience, on the ground forks and salt shakers are sliding across the floor, and a scream pierces through the perfect acoustics of the temple's nave. Try making the kids' trip entertaining and informative without having to give in to their every whim. Heading to Paris? Let Disney loose on them and tell them the story of the Hunchback of Notre-Dame. Spending some time in Barcelona? See if they can count the strawberries in Gaudi's Sagrada.
Know the stories and invent games, that way you'll keep your little ones constantly occupied and thoughtful. Buy them a Polaroid camera or sacrifice an old cell phone, and let them do what they like with it on the road. Get them a logbook where they can write and draw everything they see and learn. As part of their family trips, Travelove prepares special custom-made children's guides for young travellers, written by teachers in collaboration with experts from the area. If you don't have the time or imagination, the guide will let you heave of a sigh of relief. The kids carry it with them just like the adults, looking at pictures, colouring and reading, solving puzzles and playing games. And most importantly, they learn a lot – about local food, legends and people. Their teachers will be amazed!
3. Think "Kids"
It may seem that European cities are downright hostile for parents travelling with kids. But at the same time, there are also a lot of families living in them with children of all ages, having fun in them without any problems. If they can, so can you, it's just about having children in mind wherever you go.
Choose accommodation outside the city centre, preferably something residential and with a park that is easily accessible by public transport. Keep your eyes peeled ahead of time for children's entertainment that isn't dependent on language. Aquariums, amusement parks and zoos can be found in almost every major city. When they tire of wandering historic streets, give them "their afternoon". Avoid the glitzy restaurants with romantic atmospheres and instead head for places where you can see kids, moms, light and child seats. If you rent a car at your destination, think about a baby seat when booking.
Travelove's family trips offer a range of experiences that are tailored to kids and chosen specifically with them in mind. In Rome, children can try making pasta or take a train ride around the zoo, while in Brittany they can prepare the garnish for mussels, and in Germany they can visit Legoland and hunt for treasure by bike. All the walks are planned to be short and accessible via city public transportation or close to car park.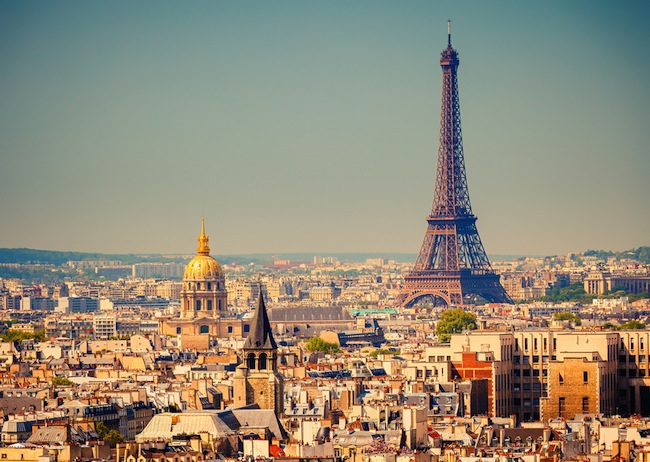 4. Keep them Close
Today, there are various GPS tracker apps for iOS or Android that allow you to "find" your children whenever you need to. They take the form of a watch or bracelet and go for anywhere between £40 and £200 pounds, depending on how "smart" a device you're looking for. When travelling abroad, in most cases, you simply can't do without data. However, you don't need to get this "watchdog" just for travelling. Instead, talk to you children before leaving about why it's important to stick together and give them simple instructions on what to do in case they lose sight of you.
5. Go in the offseason
Summer is not everything, and with children you'll feel a whole lot better visiting popular European tourist destinations during the low season. Use a spring or autumn holiday to get out and explore! You'll be rewarded with fewer queues, more capacity and lower prices. Plus, you escape the heat to enjoy a pleasant spring or autumn climate.
6. Discounts for Kids
Let's be honest, traveling as a couple wasn't exactly free, but to go on an expedition with the children is simply expensive. So be on the lookout for ways to keep your travel budget to a minimum. It is hard to save on travelling with children that need their own bed. But you can optimize the price of accommodation by selecting a suitable apartment or house. Airbnb isn't necessarily a bad choice, nor are apartments with kitchenettes that allow you to save on food. You can forget about hotels though, children won't appreciate them and you'll needlessly throw away money on breakfasts, unused wellness centres and other conveniences that you could be spending on entertainment.
And speaking of entertainment, when visiting various attractions and experiences keep an eye out for family admission, discounts for children whether in height or age, and spend five minutes before visiting an aquarium or theme park to see if there's a discount coupon on the website.
The best entertainment, however, isn't always about money. Search for a park to play in, visit a local market, or go boating on a lake, it may be the best memory of the trip. If you are more into traveling, rather than luxury, you'll always find a way to get out and explore with the kids.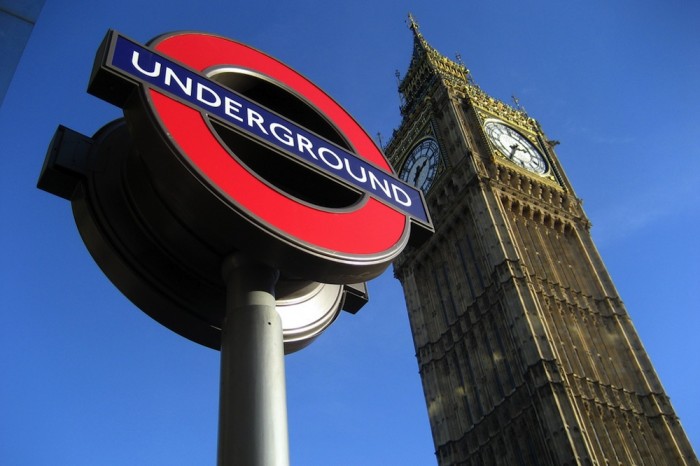 7. Something to Remember
What experiences do you remember from your childhood travels? Think about things the children will remember – whether it's a completed and crumpled up Travelove guide, a diary, or kitschy souvenirs that they can decorate their room with. You can even create your own family travel collection – for example, send home a postcard from every destination or bring a magnet back for the refrigerator. Don't forget to buy some local sweets for their classmates before leaving – this way they can tell everyone at school what they did!