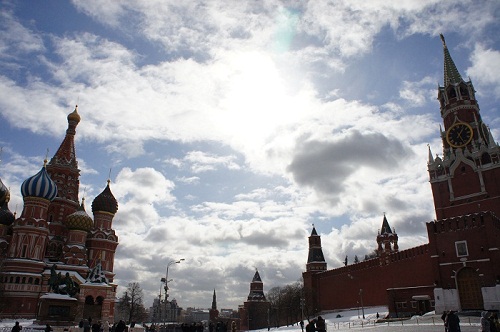 I'm guessing that a few people will be reading this title thinking that I've made a mistake. You can't go to Russia for a weekend; that would be ridiculous. But a couple of weeks ago, I found that you can and Moscow is actually a perfect place for a weekend away.
It's a four hour flight to Moscow but Gemma and I were lucky enough to get bumped up to business class with bmi and the flight literally flew by in a whirl of champagne and delicious food. I wrote a little more about it over on the bmi website.
Our luck continued when we were whisked to our lovely hotel by our personal driver for the weekend and met Tanya our tour guide from LandedRED. Tanya was quite possibly the nicest, most enthusiastic and knowledgeable person I've ever met and we couldn't have wished for a better guide.
We spent the next three days with her as she whisked us around the city and showed us the top attractions and sights.
Heres what we got up to on our first day:
Pushkin State Museum of Fine Arts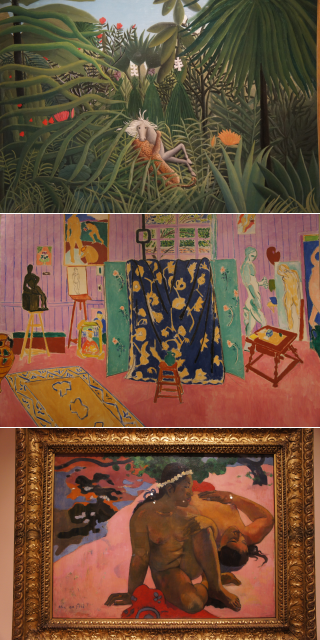 The Pushkin State Museum of Fine Arts has nothing to do with the famous Russian poet but was set up for Moscow's art students who, unable to travel under the Soviet's  strict regime, couldn't see some the world's finest art. The gallery was initially filled with copies of famous art but over time they have been replaced by originals and make up a beautiful gallery to visit.
Ostankino Television Tower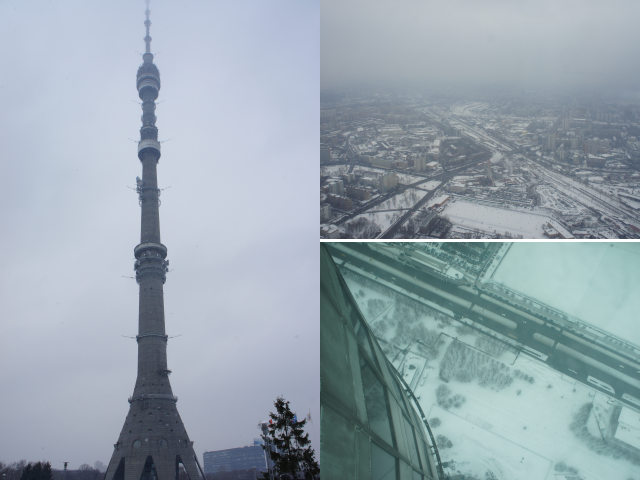 The TV Tower was once the tallest freestanding structure in the world standing at a whopping 612 metres high and offers stunning views across the city. Unfortunately, I forgot my ID and wasn't allowed up the tower but Gemma took some pretty amazing photos for me. The views are a must-see if you're visiting in the summer months but they're less spectacular in the winter due to all the snow and cloud.
NOTE: Always carry your ID when travelling in Russia. You will be asked for it and Russians follow the rules exactly. 
GUM Shopping Mall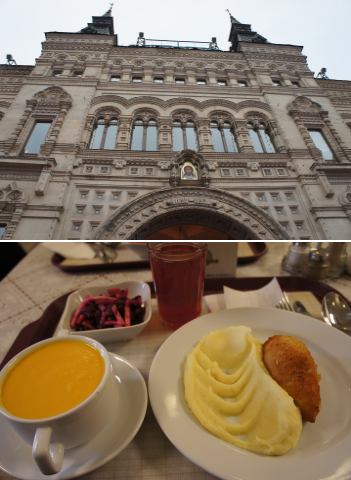 GUM was the department store of the former Soviet Union and is now the best place in Moscow to shop. It's a magnificent building that forms one side of the Red Square and it also has a pretty interesting history. Built in 1890 in a similar style to London train stations, it was originally known as the Middle Trading Rows and was used as one huge trading centre. There was a fire in 1812 and the mall was redesigned and rebuilt into the building we see today. While Stalin was in power it was used as an office space and was also used to display Stalin's wife's body after she committed suicide. The Soviet Union reopened it in 1953 and was hugely popular because it was one of the only places in Moscow where there weren't massive shortages. There was still strict control over what could be sold and things like tampons or anything else that wasn't approved by the Soviet Union could not be found.
You won't find many traditional boutiques in GUM but all the major shops and cafes that you would expect in a modern shopping mall. We popped into GUM a few times simply to warm up (it was -6C outside)and enjoy the beautiful building. It was great just to soak up the atmosphere and enjoy some of the traditional food that the locals eat.
TOP TIP: Food is pretty expensive in Moscow, particularly around the Red Square so head to the top floor canteen in GUM where there's a good selection of cheap meals. Lunch is traditionally the biggest meal of the day and includes three courses that begins with a salad followed by soup and then the main meal which is nearly always accompanied by potatoes.
The Red Square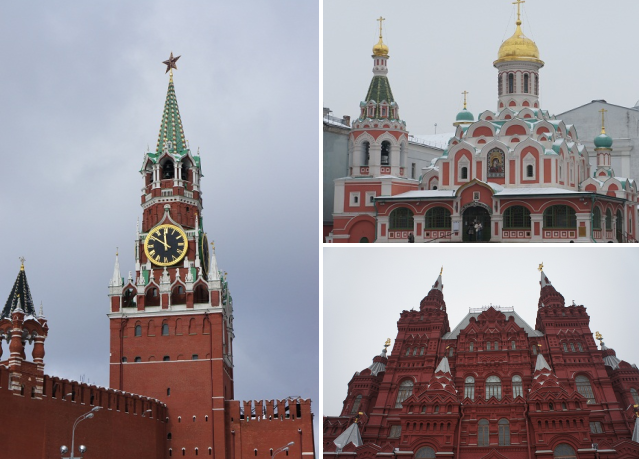 Not many people know this but the Red Square's name doesn't actually come from its colour. In Russian, the word for red can mean either 'red' or 'beautiful', so when people were calling the square beautiful, they were also calling it red and the name eventually stuck.
The Red Square is the main tourist attraction in the area with the three main things everyone wants to see; St Basil's Cathedral, Lenin's tomb and the Kremlin. (We spent more time looking at these things on our second day so I'll post all about those later this week.) In the photo above you can see the Clock Tower, Kazan Cathedral and Moscow's Historical Museum.
 Navigating the Metro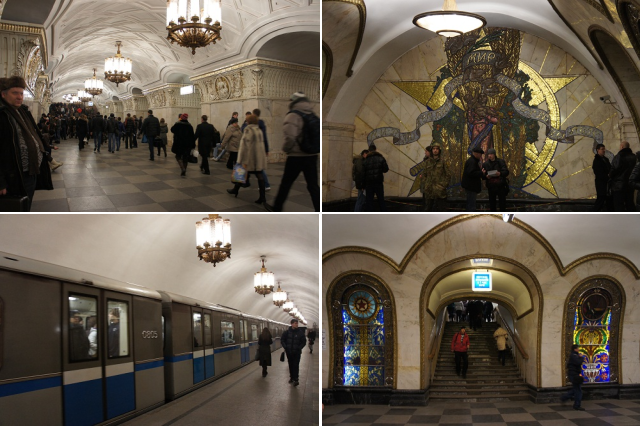 Later that day we were left to our own devices and did our best at navigating the Moscow Metro. Tanya, our guide, had left us with the strictest instructions on how to buy a ticket, how to get around and where we should go. We got lost pretty much straight away and just spent and hour or two riding around and jumping off the train to take photos of our beautiful surrounds. Gemma wrote a great post over on RTWbackpackers: How to use the Moscow Metro in Seven Steps.
Pushkin Cafe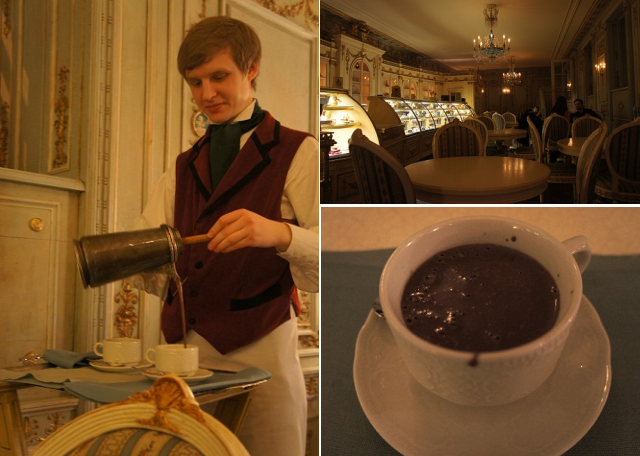 Our final stop for the day was at Pushkin Cafe which was the fanciest cafe I have ever stepped foot in. The décor was grand and ornate with huge displays of tiny truffles and intricately designed cakes. Walking to the toilets was like walking through a palace and we even had beautifully designed mini stools to rest our bags on; you know you're somewhere posh when even your handbag gets a seat! We indulged in the thickest hot chocolate I have ever seen, the type that literally was just a cup of melted chocolate. This was exactly what we needed after a long day of sight-seeing in the cold and set us up perfectly for a night spent drinking Russian vodka.
I'll soon be posting what we got up to for the rest of the weekend which includes St Basil's Cathedral, taking a tour inside the Kremlin, visiting a nunnery and Christ the Saviour Church and checking out some of the many statues and ancient monuments the city has to offer. If you can't wait until then, check out some of my photos over on Facebook.
I would like to say a massive thank you to the lovely people at LandedRED for making sure we had an amazing experience in Moscow. I'd also like to thank the Russian National Tourist office for arranging this trip.