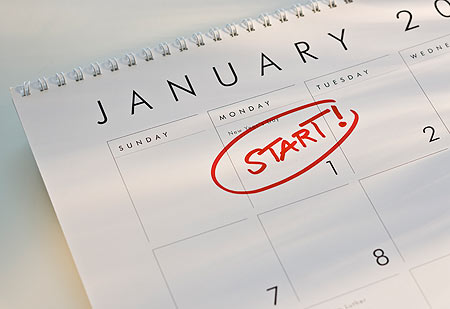 I'm disregarding all those people who advise: "Don't do too many New Year's resolutions, you'll never stick to them all." This year I'm taking the bull by the horns and doing them all. I'm the type of person who doesn't do things by halves – if I'm going to do something, I'm going to do it properly – including my resolutions for 2012.
According to 'about.com' (yes, this is where I find all the important facts and information) these are the Top 10 New Year's resolutions of 2012:
1. Spend more time with family and friends
2. Get fit
3. Lose weight
4. Quit Smoking
5. Enjoy life more
6. Drink less
7. Get out of debt
8. Learn something new
9. Help others
10. Get organised
Here's how I'll be achieving this nice little list:
1. Spend more time with family and friends
The first one is easy, if anything I should spend less time with my friends and family as they tend to congregate in the pub which makes the rest of these resolutions tough.
2. Get fit
Getting fit this year isn't exactly an optional resolution. I already have a snowboarding holiday booked for next month and I'm planning on trekking to Everest Base Camp towards the end of the year. If I want to enjoy these things I know I need to be fit.
After-work runs and lunch time yoga sessions are at the top of my to-to list this month.
3. Lose Weight
The festive food seems to be sticking around my middle for longer than I hoped this year but getting fit and losing weight should go hand in hand so I'm hoping it will budge pretty quickly. I'll also be heading to the south of France and Greece in the summer so I don't want to be looking like a beached whale.
4. Quit Smoking
The 16 year old inside of me still thinks smoking is cool – particularly when that 16 year old has been fed Tequila shots. Smoking is not cool.
5. Enjoy life more
This is definitely my favourite resolution. Not only to enjoy life more but also to appreciate life more. Beverley  (the lovely lady behind Pack Your Passport) recently wrote that one of her resolutions is to be more grateful and I totally agree. Life is good and we should take the time to enjoy it more.
6. Drink Less
Saving money for my big trip is my main motivation behind drinking less – if I want to save the amount of money I need, I simply can't afford to be out on the piss every night. This will also tie in with getting fit and losing the Christmas podge.
7. Get out of debt
I have absolutely no intention of paying off my student loan. In fact, I'm doing the opposite. It's a ridiculous amount that I'm going to ignore for as long as possible.
So I'm changing this resolution to 'Pass my Exams'. Yep, I have exams scattered throughout the year and, after getting myself into even more debt for them, I think I better pass!
8. Learn something new
Snowboarding! On February 5th I'm heading to Andorra for my first snowboarding holiday. I'm both terrified and excited about learning but this its something I've wanted to learn to do for so long.
9. Help others
Another revelation here – at the end of the year I'm heading to India. I have no plans finalised just yet but I know I'd like to spend some time volunteering with children.
10. Get organised
I am officially the least organised person in the world but I was bought a diary for Christmas and I've started using my iPad as an organiser so let's hope 2012 is slightly more organised than the last 23 years of my life!
 Has anyone else got a bit overexcited with the New Year and decided to take on a fair few resolutions?