This week's gorgeous Sunset Sunday comes from Frankie, better known as Birdie. You can find more of her photos on her blog As the Bird flies
I'll admit it; when I flew business class with bmi I was like an excitable school girl. I felt like I should have been doing my best to remain cool, calm and composed and blend in with the sleek and stylish travellers that surrounded me but I was far too excited for that kind of sophistication.
[caption id="attachment_3578" align="aligncenter" width="300" caption="Do Travel Writers go to Hell? by THOMAS KOHNSTAMM"]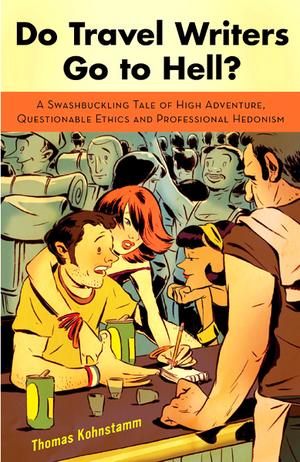 [/caption] Have you ever thought that being a travel writer is quite possibly the most glamorous and exciting job you could possibly do? A life filled with adventure, excitement and discovery and the chance to travel the world and write about it for some of the best publications would be a dream come true, right?
This sunset is another from Mackerel Island and was the brightest, reddest sunset I saw on the island and I love it.