Bruges is one of the most magical cities in Europe with a quaint and pretty charm unlike anywhere I've ever been before. I visited last year for a long weekend and it quickly became one of my favourite places for a European city break.
What's not to love about the beautiful architecture, striking landmarks and the gentle and romantic trail of winding canals?
While we were in Bruges we did lots of wandering through the cobbled streets and sampling of the local delicacies. OK, the local beer. We drank a lot of beer.
We took a couple of tours while we were in Bruges but I really wish we'd taken more. It's a beautiful city to stroll around but you don't quite dig below the surface of the city with a relaxing (and slightly tipsy) stroll. I love tours that reveal hidden secrets, nooks and crannies that most tourists will fail to spot.
Here are some of the best tours to take in Bruges to help you make the most of your trip.
In Brugge Walking Tour
This free In Brugge Walking Tour is a great way to start your trip in Bruges as it will help you get your bearings and discover the main attractions. I love taking walking tours if I'm travelling solo as it's a great way to meet new people and ensure you're not on your own all day!
The guides are knowledgeable and enthusiastic local and the tour also focusses on visits to the filming locations for the 2008 film In Bruges.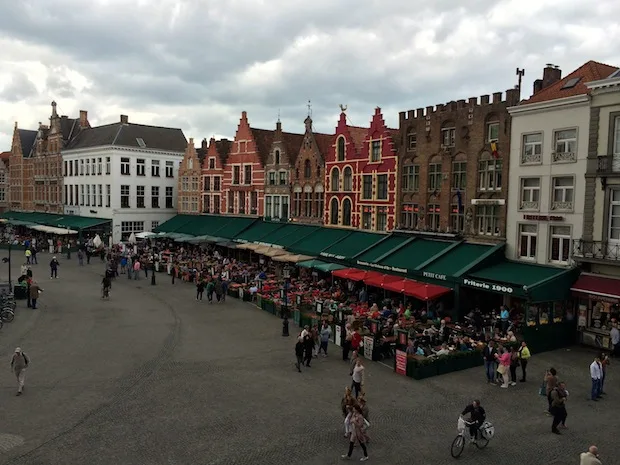 Float along the Canals
One of the best ways to see Bruges is from the water so hop on board a rickety boat and float around the expansive network of canals. The water flows into places and past landmarks that can't be accessed from the street, bringing you up close to some of the town's most incredible sites that would otherwise go unnoticed.
There are lots of places around Bruges where you can begin the canal boat tour but one of the most popular spots is just off Burg Square. Canal tours are included with the Brugge City Card.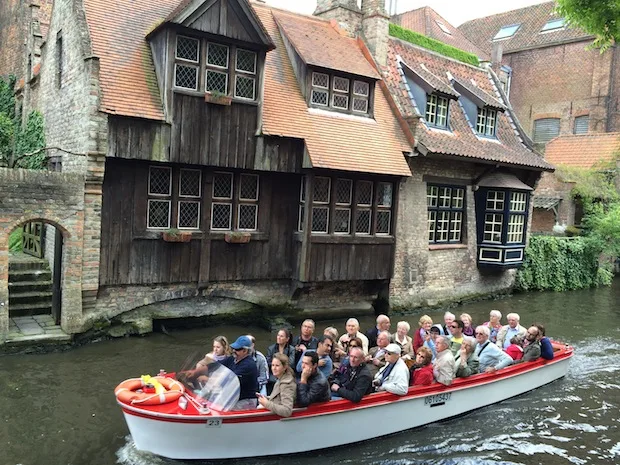 Take a Horse-drawn Carriage
It may draw the attention of every single passer-by in Bruges as you clip clop along the cobbled streets, you'll get the whole fairy-tale experience when you grab a horse-drawn carriage tour around the old town.
Head along narrow streets and through majestic squares with your four-legged tour guide, just make sure you tip him/her at the end – a carrot should suffice. You'll find the horses congregated around the Grote Markt as well as around the Begijnhof where they get some well-deserved refreshments.
Top tip: Look out for the lady with the English Bulldog, she's great!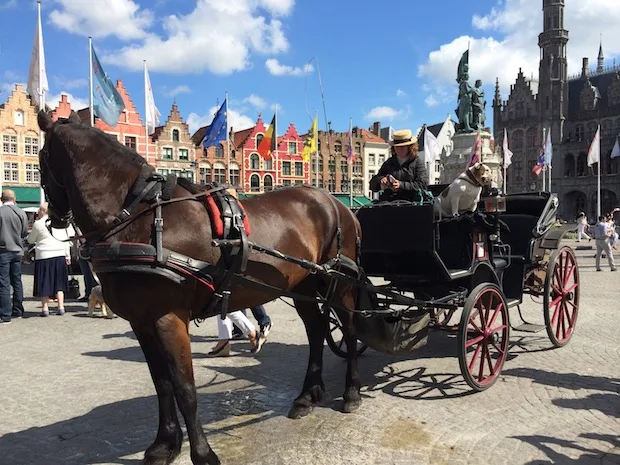 A Belgian Beer Tour
Arguably the finest of all Belgian exports, though they have quite a few, you can't visit Bruges without taking a beer tour. Hopping from pub to pub is one thing, but you'll get the whole beer experience from start to finish when you embark on a brewery tour at De Halve Maan. Brewers of the legendary Brugse Zot, this is the place to visit for that authentic Belgian beer experience.
In the evenings a number of hostels run pub and bar crawls between famous beer spots in the city, proving both cultural and fun!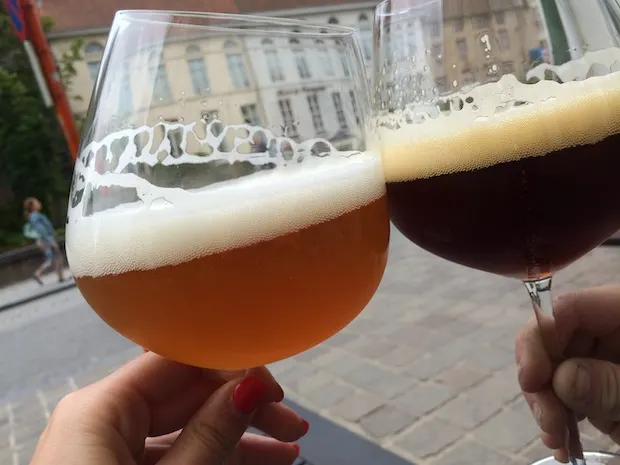 Explore by Bike
Bruges is a great city for cycling thanks to the lack of cars and motorbikes and the quiet, cobbled streets. Numerous tour companies offer guided cycle rides around Bruges which will take you around all of the Old Town and more. After the tour you'll have ample time afterwards for refreshments at a beer brasserie of your choice.
You can also rent bikes and head off on your own DIY tour if you've picked up some unique recommendations to discover. You don't get the knowledgeable guide but it's cheaper and there's more flexibility for stops when a pub catches your eye.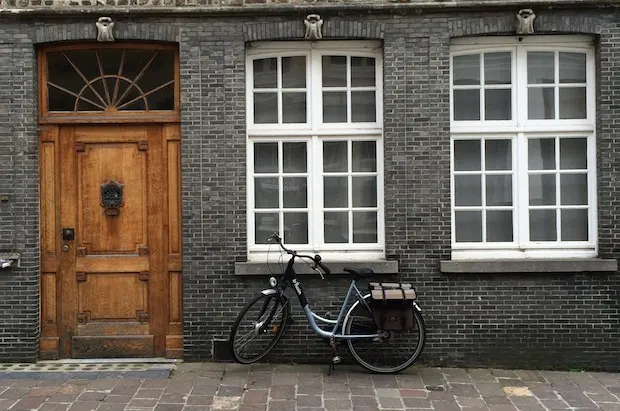 Chocolate tour at Choco-Story
It's impossible to visit Bruges without indulging in the heavenly allure of Belgian chocolate, as well as taking a kilogram or two home with you!
Choco-Story is a museum entirely devoted to the legacy of Belgian chocolate, including demonstrations and recipes that will see you analysing each munch and crunch you enjoy during your stay.
Top tip: After your visit, make sure you pop into the Old Chocolate House forone of the finest hot chocolates in the country.
Riverboating to Damme
If you fancy a break from the old town and want to explore some of Bruges' surroundings, one of the best ways is by taking the riverboat tour that runs between the town and nearby Damme. Along the way you'll pass windmills and pretty medieval buildings, while Damme itself is another town of bygone charm and grandeur. If you're feeling fit, you can walk the cycle path back into Bruges giving you a chance to explore the outskirts of the town on foot.
A Bird's-eye View with a hot-air balloon ride
I really wish I'd been more organised and booked a hot air balloon ride in advance.
For a completely different angle on Bruges, take to the skies on a hot-air balloon ride above the town. The views from above look amazing and help you to see the city from a completely different point of view. It's the perfect opportunity for some great snaps of Bruges' spires and snaking canals. Or the chance to pick out the restaurant you fancy eating in later that evening!
If you plan to take lots of tours in Bruges I recommend getting a Brugge City Card. This gives you a free boat tour, a free city tour and a hefty discount on the balloon ride as well as entrance into lots of museums and other attractions.
You can find out more about what I got up to during my weekend in Bruges here.