Christmas may be the most wonderful time of the year but it can also be the most stressful – especially when you have a lot of gifts to buy for as lot of people who already have EVERYTHING!
Add to this a busy schedule, a tight budget, and every high street being so manically busy that you'd do anything else but go shopping for Christmas presents.
Well done fear, I have a solution for your Christmas presents this year and you don't need to spend a fortune, you don't need loads of time and you don't need to spend a fortune. You don't even need to get out of your PJs or leave the sofa. So grab your laptop and pour yourself a cuppa because it's time to get crafty and make your own.
Everyone likes personalised Christmas gifts but a lot the time they take so long to make you should have started in January. Or they actually cost more to make yourself than it would be to buy one new (hand-knitted hats, I'm talking to you!)
I've put together some ideas for personalised, crafty, quick, easy AND affordable Christmas gifts. You guys already know how much I love using Photobox to get my travel photos printed so I've teamed up with them again for these crafty (and easy) Christmas gift ideas.
The photo book
Photo books are the modern day version of a photo album. I think it's best to pick a theme for your photo book such as a holiday you took this year or a special day out.
I've stared a tradition of making a yearly photo book for my mum filled with photos of George (and now Joseph too). It's lovely to look through it and see him growing and changing. I also make mini photo books from special holidays.
Travel Hack tip: finding the photos for a photo book is what takes up all your time here. Keep your photos organised throughout the year so you have albums ready to upload. If you're super organised you can even upload and organise them in your Photobox account. Organisation goals right there.
Photobox have lots of different photo books starting with little ones from £6 and really professional looking ones too. Their photo journals would be a really nice way to document a holiday too. I've been using the special edition photo book with the year cut out on the front.
[one_half]
[one_half_last]
The mug
Now this is the quickest, easiest and cheapest of them all. They make great stocking fillers, presents from kids, secret Santas or gifts for those people who just get something little.
The simple photo mugs are currently £5 on Photobox!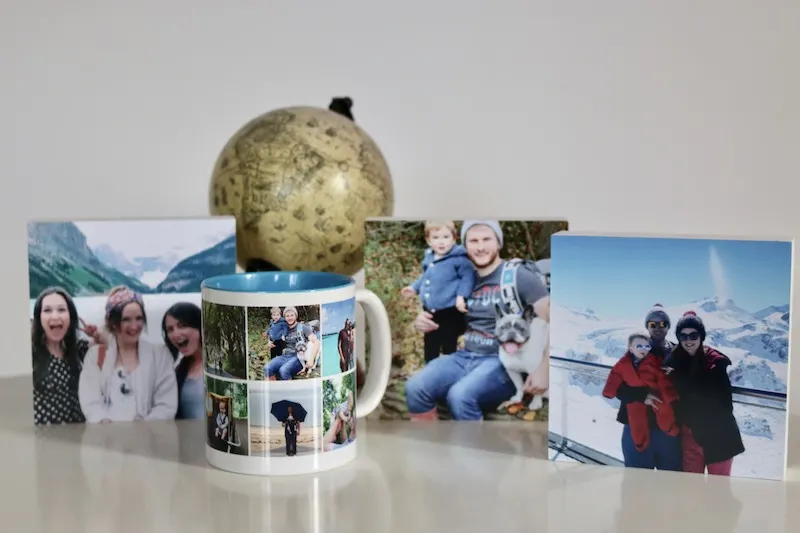 Photo blocks
Another quick, easy and affordable option. The nice thing about photo blocks is that you could just buy one or you could buy a load of them to create a nice feature. If you're thinking long term, you could buy one every year to make a new tradition and add to a collection.
Travel Hack tip: I like using the square photo blocks for Instagram photos.
Photo blocks currently start from £9.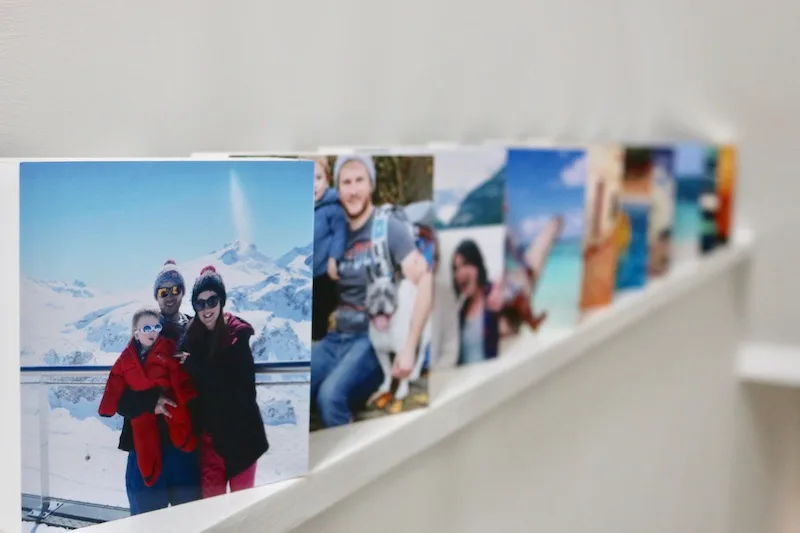 Canvas
Get your favourite photo printed onto canvas for personalised home decor.
I like these retro canvas prints for something a bit different.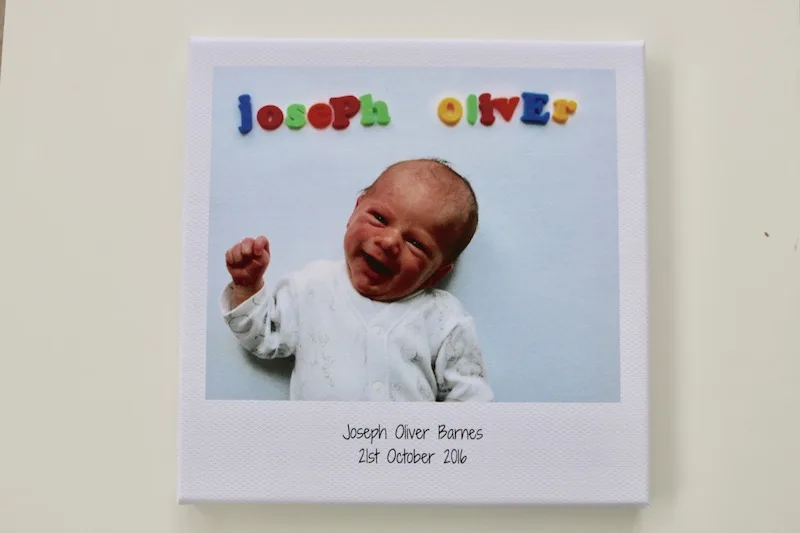 Poster
This is a good one for teenagers who already cover their bedroom walls in posters. Why not make something personalised? For other spaces you might want to buy a frame too.
Posters start from £4.