It's been such a long time since I've written any kind of personal blog post so I thought a quick catch-up was long overdue!
You may have noticed that last week was a worryingly quiet week on The Travel Hack. Just one post in 7 days. What on earth is going on!?
Here's what…
Home, Sweet Home…
The main reason things have been so quiet is because I've been busy moving house – something I'm writing with both excitement and frustration. Sam and I have bought a house. Yey! But we put the offer in 5 months ago and still don't have the keys. Boo.
The house is a cute old chapel next to a river. It's been empty for over 3 years and has been left to go to ruin. This is a good thing for us because we could have never afforded to buy a house in this area, but it does mean we're going to have to gut the entire house and renovate it from scratch. Again, cue the excited frustration.
After years of watching Kirsty and Phil, the house buying gurus from Location, Location, Location, I was super excited to get a foot on the property ladder. I couldn't wait to have a home I could finally call my own and decorate it just how I want. My Home + Travel Pinterest Board has grown to nearly 200 travel inspired photos and I want to start using all these ideas!
I hadn't considered that house buying was actually time-consuming, boring and incredibly frustrating.
For the time being we're living with my parents in North Wales. I really can't complain because we're being spoiled rotten with a never-ending stream of homemade cakes and 3-course dinners. Thank god I can blame the Bump for my belly!
Freelance Fabulousness…
If you're signed up to my weekly newsletters you will have seen that November was my best month yet for blogging and freelance work!
When I first quit my job to go freelance I was told everything would get easier after one year. This has turned out to be so true. I'm suddenly inundated with requests from old and new clients and I finally feel like I'm in a stronger position to negotiate. It's a lovely position to be in and I'm keeping everything tightly crossed for another fabulous month.
All this extra work has meant my travels have been limited and most of my days have been spent typing away on my laptop.
This is, of course, both good and bad but I think it's time to chill out now and have some fun with my weekends.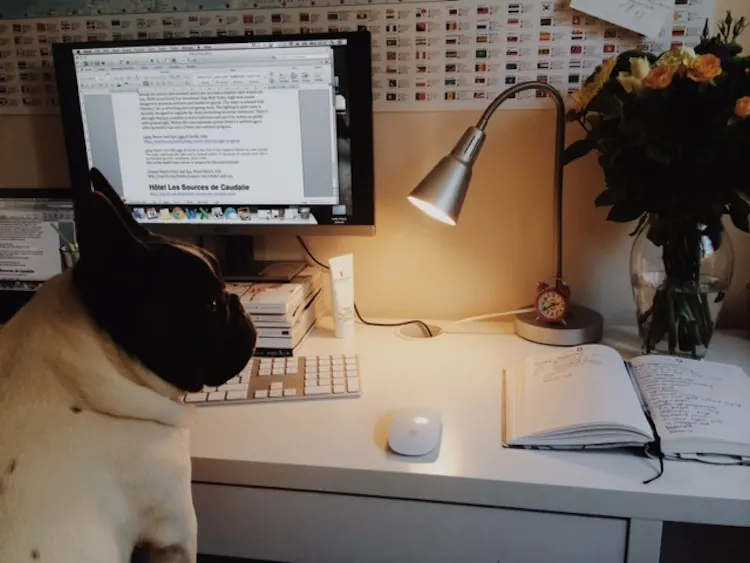 Future Travels…
Next weekend I'm going to Gothenburg for the weekend to check out the Christmas markets. I'm so excited to go to Liseberg Amusement park, home to Sweden's largest Christmas market, to truly get into the Christmas spirit.
Other than that, I don't have any travel plans at all. AT ALL!
I've been reluctant to book any trips because I wasn't sure how I'd be feeling at this stage of my pregnancy. I was imagining I'd have an enormous bump and feel tired and naggy but I still feel exactly like my old self but with slightly less energy.
Baby update…
I haven't given many updates because I've been terrified of jinxing myself. This is ridiculous, I'm not even superstitious (well, I keep telling myself I'm not).
Next week I'll be entering my third trimester and I couldn't have wished for a better pregnancy so far. We're both happy, healthy, staying as active as possible but making lots of time for R&R.
Baby is constantly kicking and wriggling and started responding to noises which pretty much blows my mind. He seems to be a fan of The White Stripes and goes crazy when the dog barks.
The Travel Hack at Home…
Due to the new house and baby I've been toying with the idea of introducing a new section to the blog called 'The Travel Hack at Home'. This is where I'd like to blog about the things I get up to while I'm not travelling.
It will be everything from cooking travel themed foods, decorating my new home with travel inspired ideas, the travel-themed books I'm reading, the trips I take closer to home and updates from The Baby Hack.
Let me know what you guys think!
Guest posting on The Travel Hack
From next year I'm going to be taking guest posts on The Travel Hack. When the baby comes along I won't be travelling so much but I want to keep the blog full of inspiring travel adventures and tips. If you're interested in guest posting on The Travel Hack, please do send me an email [email protected] and I'll send you some more details.
As always, thanks so much for following along with The Travel Hack. You can sign up for email updates here to make sure you never miss a post.
Chose from a weekly summary email or an update each time a new post is live. You can even sign up for both!