That's a very bold title isn't it? The best massage IN THE WORLD.
Obviously I haven't tried every massage in the whole entire world but I've tried a lot and this one was pretty darn good, the best I've ever had.
Le Meridien Limassol is a luxury resort and spa in Limassol, a city on the southeastern coast of Cyprus. I wasn't staying in the resort but I was invited along for an afternoon of pure relaxation in the spa and an evening spent eating sushi under the stars. Sounds pretty idyllic, right?
The 3,000-square metre, award-winning spa uses Thalgo + Elemis brands, two of my favourites and their products are well worth splashing out on if you want to treat yourself. Within the spa there are seven beautiful mosaic indoor-outdoor seawater pools, as well as 34 treatment rooms, a hammam, saunas, a heated indoor pool and relaxation areas overlooking the sea.
The treatment menu is pretty incredible and if you check it outline it's 28 pages long with 130 treatments available!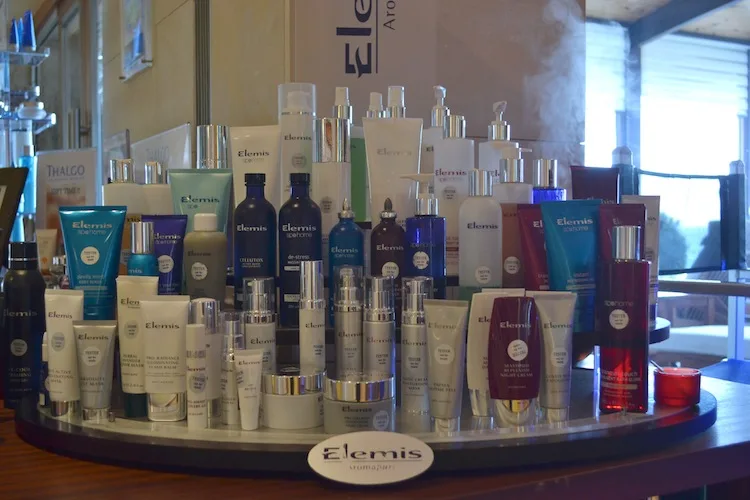 I thought it would be impossible to choose a treatment but as soon as I spotted the Elemis Exotic Frangipani Body Nourish Float I knew I'd be in for a treat.
Have you even been floating on a lilo in a swimming pool and thought, "Do you know what would make this perfect? If I had a masseuse to massage me with frangipani scented body oils!"
No? I bet you're thinking it now and realizing it's the best idea ever.
This is pretty much what my treatment was.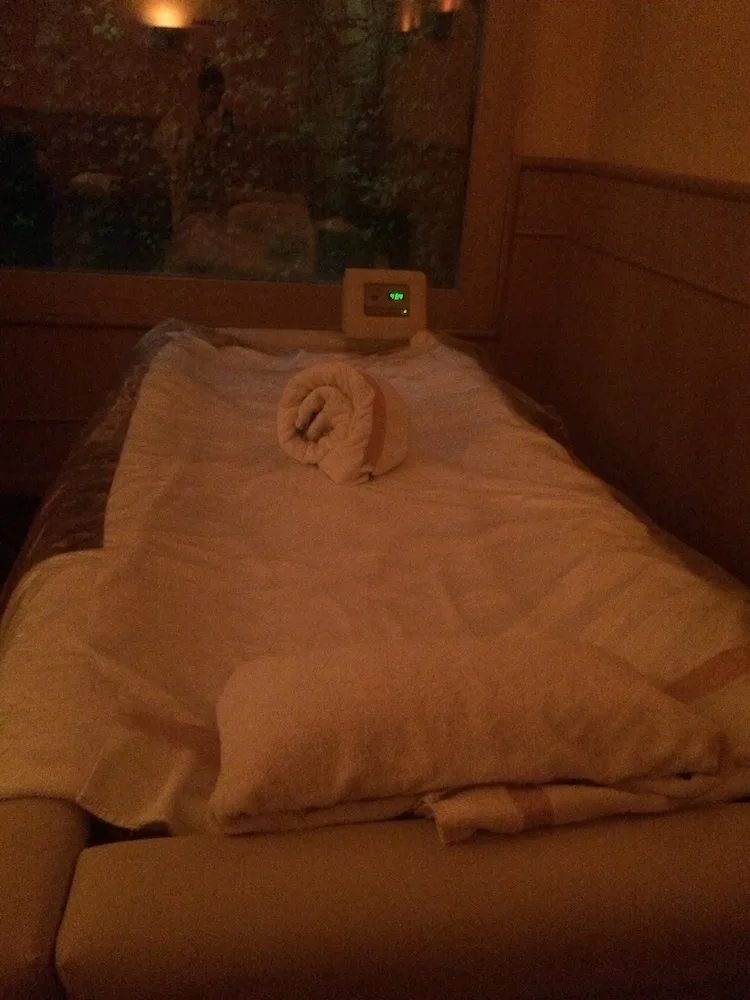 My floating massage bed
It began with a frangipani body scrub to make me all soft and smooth and after this was rinsed off the amazingness began.
I had a gorgeous massage that was relaxing and soft. I was given a choice of what kind of massage as I like but as a bit of a wimp I just like gentle and relaxing massages. None of this joint cracking or muscle pounding for me, thank you very much. But if that's you're thing, I'm pretty sure you can get it!
I was smothered with this beautiful, floral smelling oil as my masseuse wrapped me up into a body cocoon. I was so relaxed at this point I barely even registered what was going on.
All wrapped up like an Egyptian mummy my bed was then lowered and magically turned into a floating sanctuary. This is where the floating on a lilo part comes in!
I was submerged into warm water and floated there tranquilly without actually getting wet. I don't know how it worked and I was in no position to sit up and check so I just lay back and allow myself to float and bob and relax.
At one point I did get a little warm and I wouldn't recommend this if you're claustrophobic. My arms were trapped inside and the warmth of the water makes you a little sweaty inside your mummy cocoon. This is all to make the treatment more effective as your pores open and gorgeous oil sinks in.
When I thought it couldn't possibly get any better my masseuse began giving my head massage as she worked frangipani oil through my locks. I thought I'd died and gone to heaven.
I've never been so disappointed at the end of a massage before in my life. I could have stayed there all day floating on that incredible massage table.
I waddled out of the treatment room feeling dazed and confused and probably looking as though I'd been asleep for a month.
I left the oil on my hair until the following day and when I washed it out it was super soft and shiny – two words never normally associated with my hair!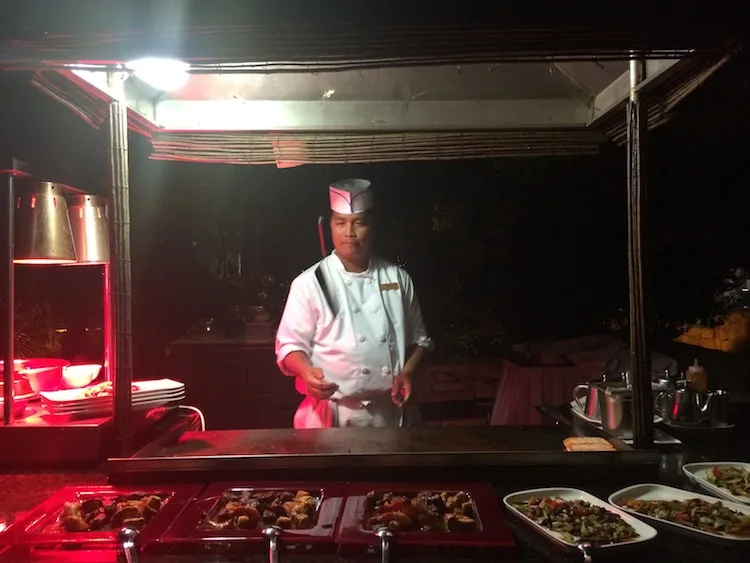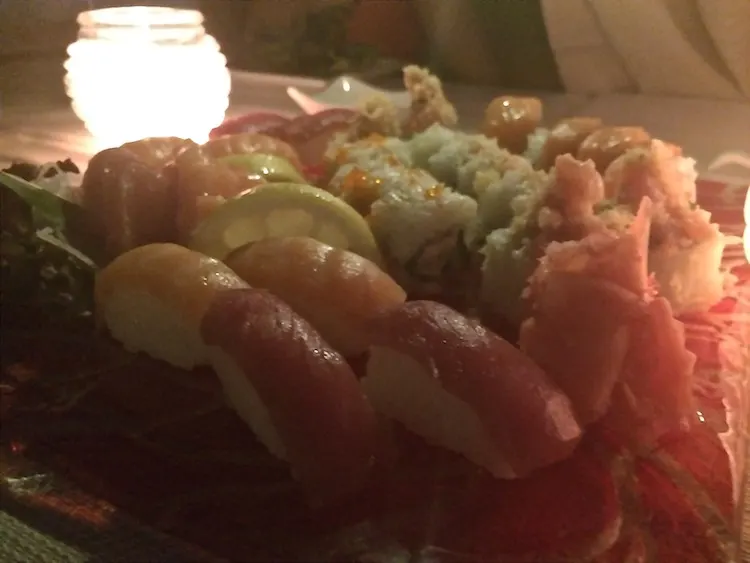 I was more than happy to return to Le Meridien Limassol that evening to dine at Kojima Restaurant, the resort's Japanese themed restaurant. Overlooking the lagoon and with the sound of the waves crashing nearby we feasted on sushi and teppan-yaki dishes which were all prepared by a nearby chef.
It was a fantastic end to a fantastic trip to Cyprus.
*******
Massive thanks to Visit Cyprus for inviting me along and to Le Meridien Limassol for hosting us for a spa treatment and dinner.