From the first day, Menorca surprised me. For some reason, I'd had the impression that it was a typical tourist destination – beautiful, but where everywhere you look there are restaurants selling pizza and chips. But wow – was I wrong.
The little island of Menorca is a gloriously wild, green and unspoiled place. It's full of hidden coves and ancient towns, winding sand roads and historic monuments. There's unexpected treasures at every corner, and unlike many of its neighbours, it actually feels Spanish.
I visited Menorca with the Spanish Tourist Board, to celebrate the new EasyJet flight route from Southend to Mahon. I was so impressed and inspired by Menorca that I couldn't wait to share it with you!
Why everyone should visit Menorca
Menorca's chilled vibe means that it's the perfect place for a relaxed couple's getaway, or a family holiday. I think our tour guide summed it up when he told us that Menorca has a unique energy – it felt familiar and friendly, even though I'd never been there before. The locals believe that the island offers something spiritual which is healing for travellers or troubled souls.
No matter what you think about that, I had to agree that Menorca was calming, quiet and unassuming, characterised by a patchwork of dusky browns and olive greens. It has the weather and beauty of busier tourist destinations, but feels so much more undiscovered. If you love the sea and beaches you'll be spoiled for choice.
And the best part? You can be in Mahon (Menorca's capital) in just two hours from Southend.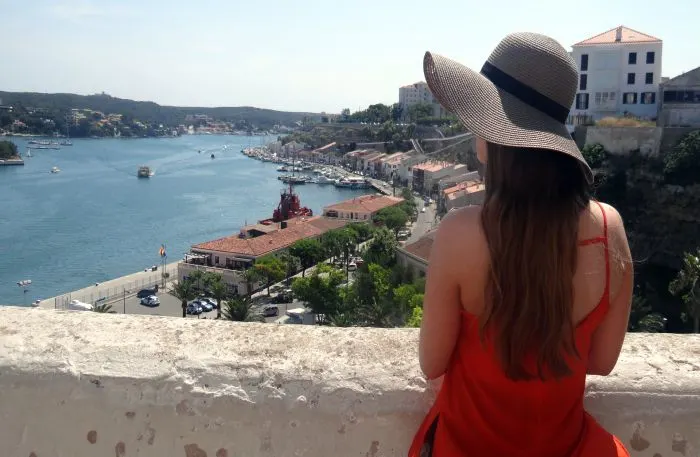 Top things to do in Menorca
As an island, Menorca offers plenty of options to get out on the open ocean.
Mahon Harbour is considered the longest natural harbour in the Mediterranean, and there are plenty of boat trips and opportunities to get out and explore it yourself. Or, hire a catamaran for a blissful half day at sea and explore the north coast of Menorca. You'll get to swim in some of the most pristine water I've ever seen, in majestic-looking coves that appear out of nowhere.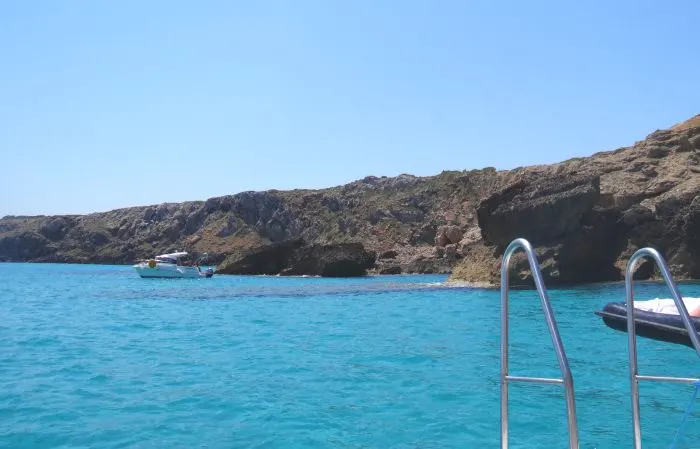 There's also plenty of history in Menorca to sink your teeth into. You can head up to Fort Marlborough to take a look at the island's old military fortress, or check out the megalithic monument La Naveta Des Tudons near Ciutadella, a collective grave dating back to around 1000 BC.
If that sounds a bit grim for you, hit the gin. No, really. Gin is a big thing in Menorca, and you'll find the local specialty, Pomada (gin with cloudy lemonade), in most restaurants and bars. The gin from local distillery Gin Xoriguer is popular throughout the island, and you'll spot the distinctive bottles everywhere.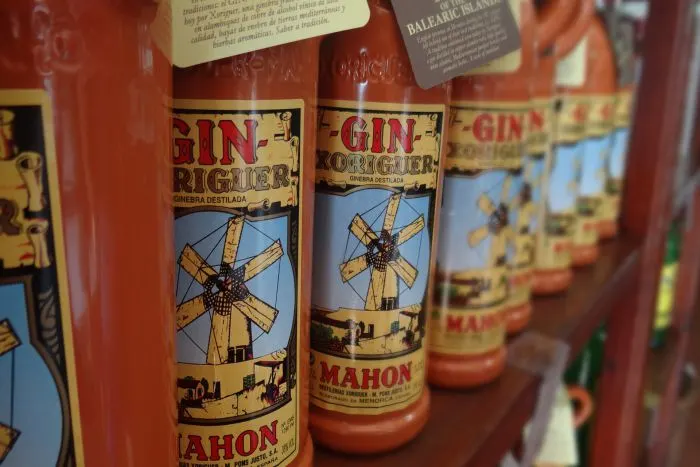 Unusual things to do in Menorca
If you want to wander away from the popular beaches and tourist towns, you'll find that Menorca has plenty of surprises in store.
Unexpectedly, one of my favourite things about Menorca were the Reserva La Concepcio salt marshes (bear with me) near the town of Es Mercadal. To be honest, I didn't expect much. But as our minibus rumbled along the uneven road, a ramshackle farmhouse loped into view – and I was intrigued. We then met Isabelle, the owner of the land, who gave us a tour of the project. They mass produce salt here in a natural way with little or no power, and it's fascinating to learn how such an ordinary product (one that I now know we take for granted) comes into being. You can visit the marshes and also take part in hikes and horse-riding.
Menorca isn't known for its wine – but it's an up and coming industry. Charming, family-run vineyard Binifadet are pioneering the way, and visiting their picturesque vineyards will give you a fascinating insight into how wine is made and produced here (clue: it's a lot more labour-intensive than you'd think!)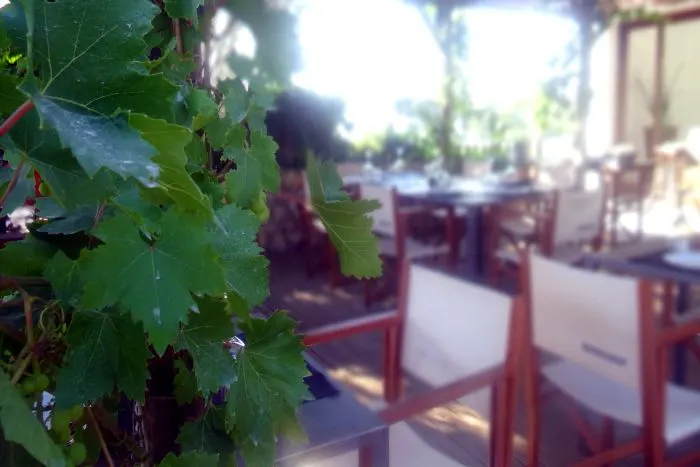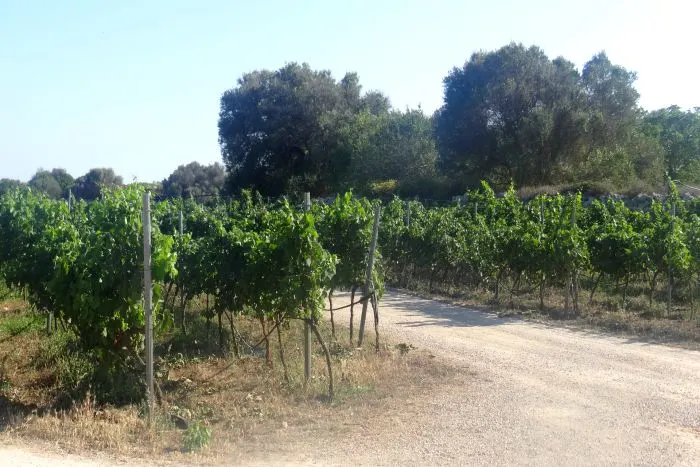 Free things to do
Menorca is full of free things to do. You could spend a week just exploring the many beaches of the island – which range from vast sandy strips to hidden coves. Two of my personal favourites were Sa Caleta, and Santandria. Stroll along Mahon Harbour to nosy at the incredible yachts!
Many of the museums and monuments are free, too – and as the island is relatively small, you can cover a lot in a day. Head up to Monte Toro – Menorca's highest point– and you'll get dazzling views of the island. I was amazed at just how much preserved green space there is – Menorca feels anything but industrial or commercial. You can also see water on all sides, giving you a unique perspective.
The towns of Ciutadella and Mahon are the main places for shopping, and are so picturesque that you can easily spend a day wandering their streets.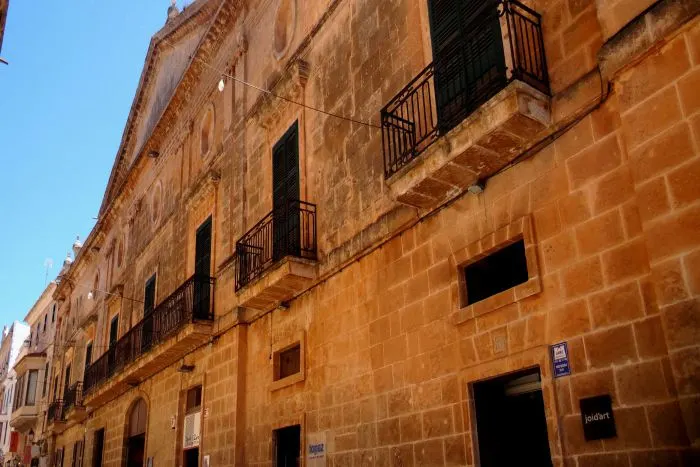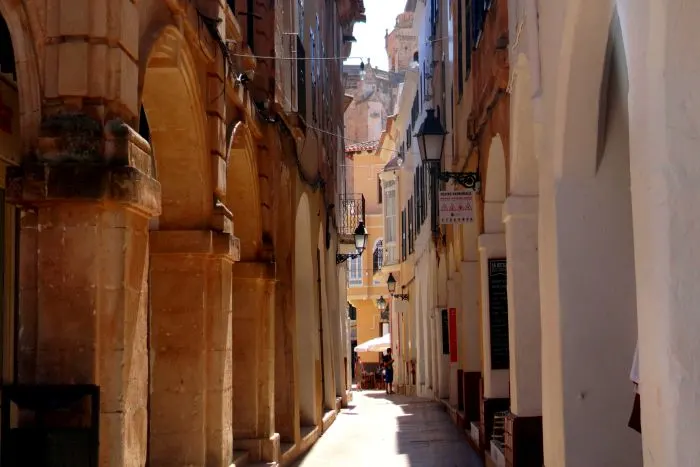 Top places to eat
As Menorca is an island, the fish is divine. Lobster stew, cuttlefish, battered calamari, mussels… I could go on! For this reason the restaurant food in Menorca tastes like the sea (although there are plenty of options for non-fish eaters too).
La Josefina (Mahon) – This little restaurant on Mahon Harbour feels authentic and serves up some pretty incredible seafood. Sit outside for changing views of the harbour as dusk turns to night.
El Trebol-Cales Fonts (Es Castell)– This might not be the cheapest restaurant in Menorca, but it's position on Es Castell's picturesque harbour makes it a pretty special place to have lunch.
Ses Voltes (Ciutadella) – Take a break from exploring Ciutadella's golden streets to pick up some lunch in Ses Voltes – a reasonably priced and charming restaurant with a pleasant rooftop terrace.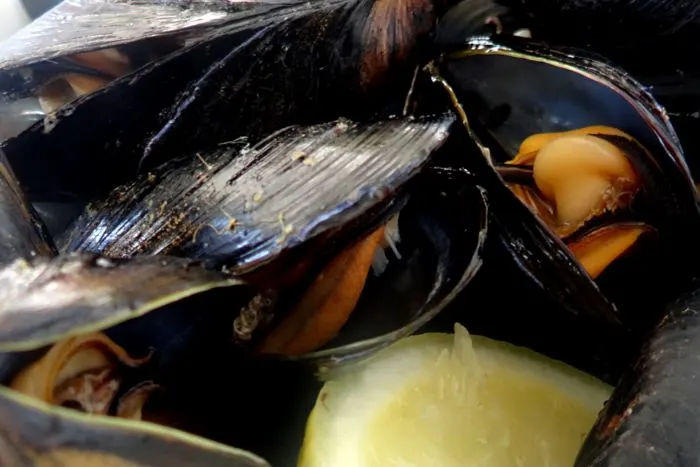 Top places to drink
Menorca has one real showstopper of a bar – Cova d'en Xoroi. It's a network of caves set in a dramatic cliff-face, and is the perfect place to watch the sunset. It has an ultra-chilled, Ibiza vibe, and transforms into a nightclub as darkness falls. Try the sangria – it's incredible!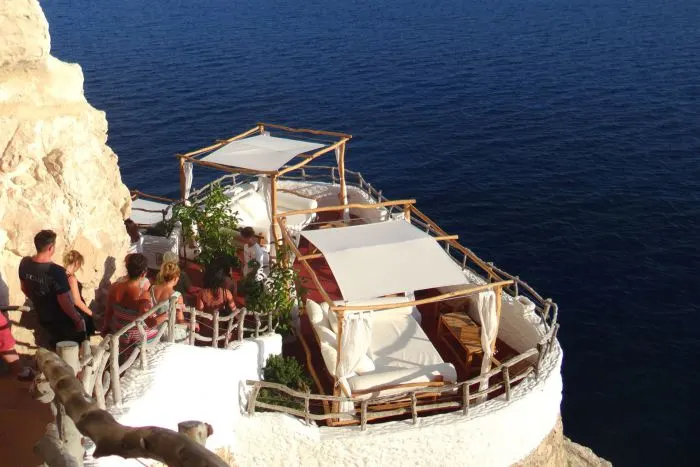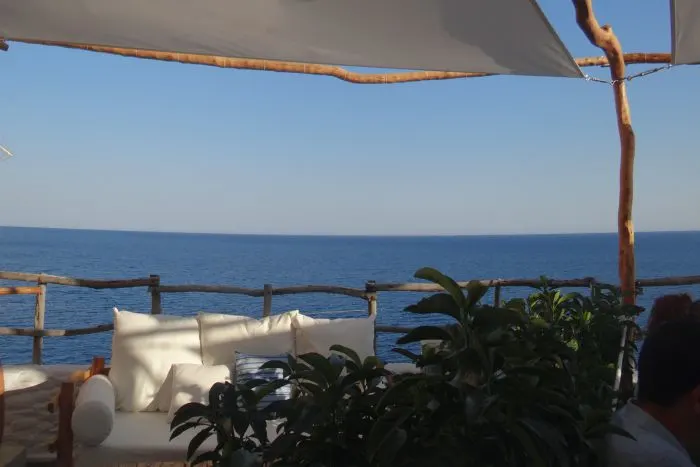 Where to stay
If you're looking for…affordable luxury– Barcelo Pueblo Menorca
The Barcelo Pueblo Menorca Hotel in Punta Prima is the perfect option if you're looking for a dash of luxury at a great price on your Menorca holiday. It's in a great location (just 20 minutes' drive from Mahon, and 25 minutes from the airport), has three swimming pools and the rooms are spacious and comfortable. Rooms from £225 per night.
If you're looking for… mid-range – Hotel Port Mahon
It's spacious, comfortable and friendly – but the main draw of this hotel is the stunning views out over the marina. It's a great base to explore the island of Menorca, particularly Mahon and Es Castell. Rooms from £105 per night.
If you're on a budget… Son Triay
Close to some of Menorca's best beaches and surrounded by countryside, this gorgeous neo-colonial mansion is an eclectic yet budget-friendly choice. Rooms are available from £85 a night, and much of the produce served at meal times is actually grown on the estate.
What to pack
Light, loose layers – the island has a Mediterranean climate so temperatures are often in the high twenties and early thirties degrees Celsius.
A sunhat – no one needs a sunburnt scalp!
Comfy sandals – unless you're doing some serious treks, Menorca doesn't call for serious walking shoes.
Bikinis – you won't be able to leave those hidden coves without jumping in at least once.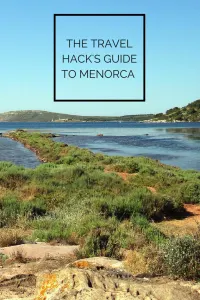 <- Pin this and save it for later.
Have you been to Menorca? We'd love to know what you thought!