If you've got a long layover in Athens or perhaps just a short amount of time to see the best things to do in Athens then I have got the perfect tour for you!
Earlier this week I had a five-hour layover in Athens. It initially seemed like a brilliant idea….until I considered the reality of trying to whizz around Athens with an enormous suitcase, limited time and no idea how to get around!
And then I discovered the five-hour Athens Layover Tour with Welcome Pickups, a genius idea to help travellers make the most of their layover in Athens.
Welcome Pickups are a company I was already familiar with for offering private airport transfers, but I got very excited when I saw their Private Ultimate Layover Tour of Athens.
About the Ultimate Layover Tour of Athens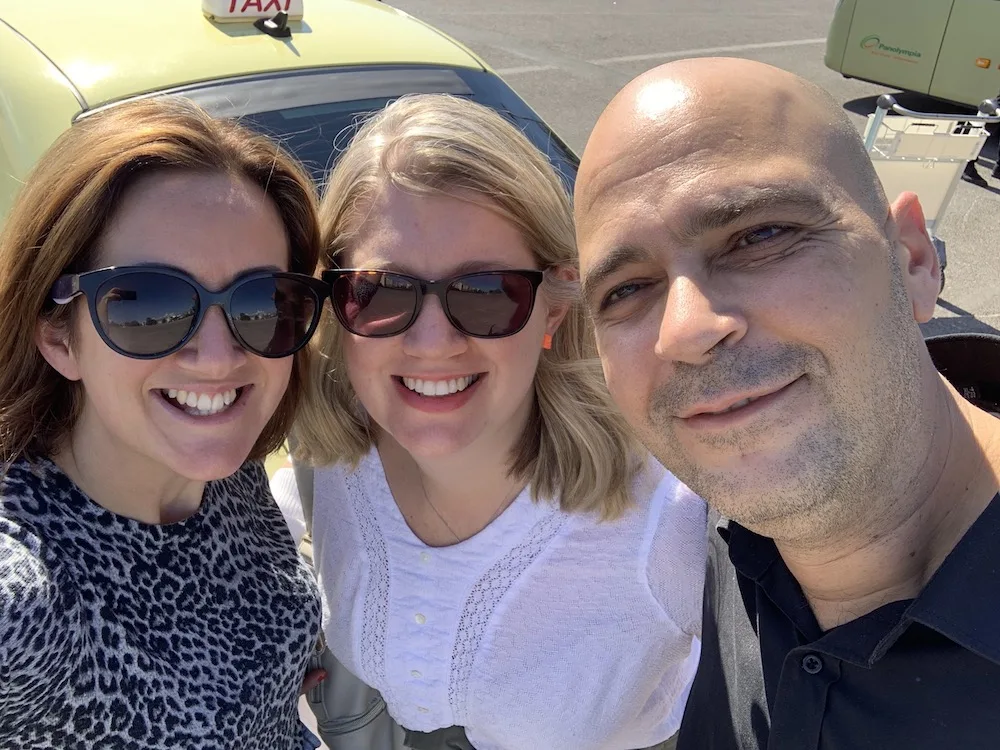 The Layover Tour is a five hour tour with four stops around Athens.
You're picked up from your chosen location (usually the airport) in a private car with a lovely, knowledgeable guide. You are given a snack in the car and have plenty of opportunities to stop for food and drink. You are then dropped back off at your chosen location, possibly the airport again or maybe the cruise port or a hotel.
It's a stress-free way to see as much as possible in a short space of time. We saw so much without feeling rushed or worried about how to get from A to B. We also didn't need to worry about our luggage, which is often a problem during a layover!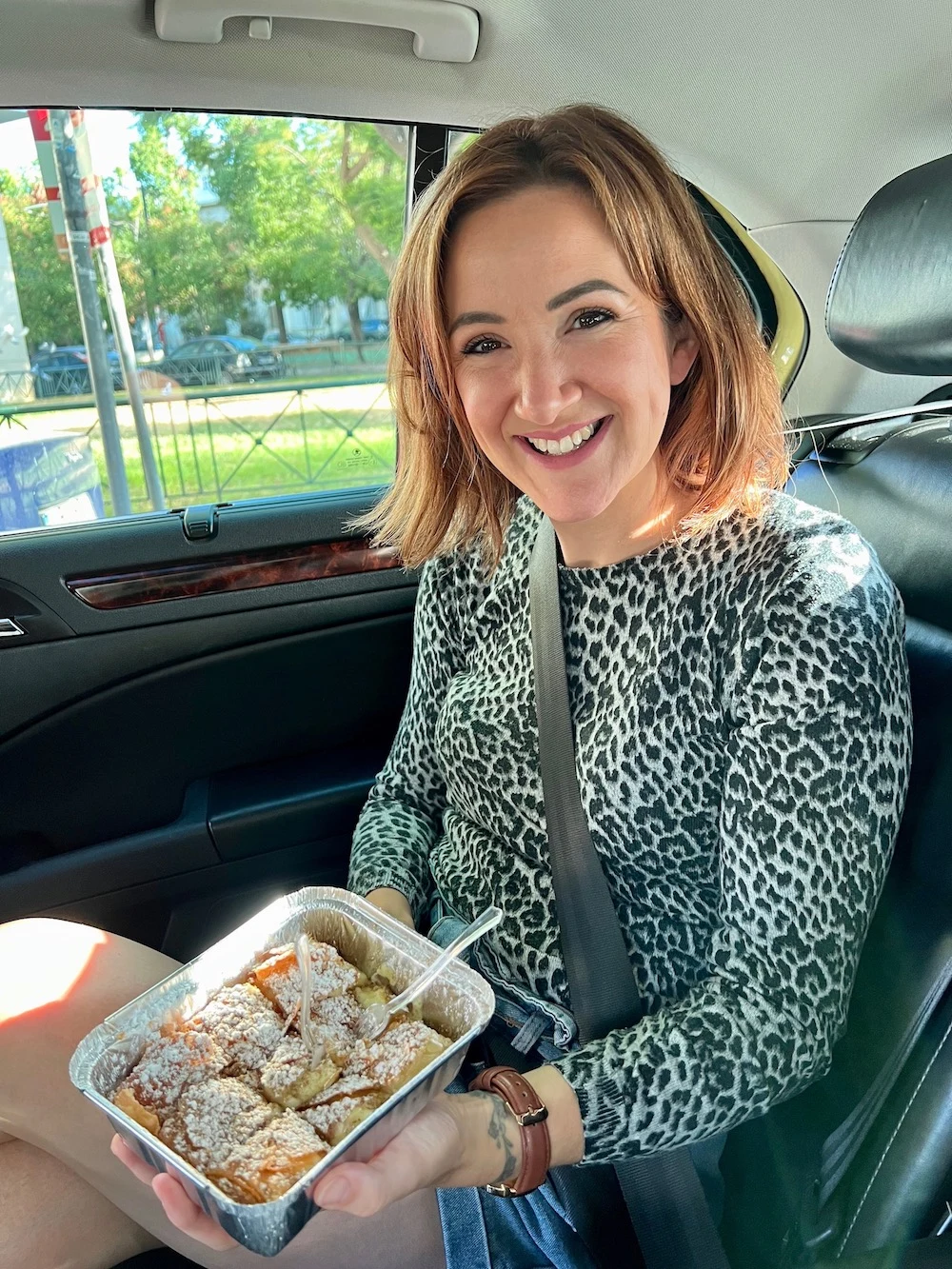 My Athens Layover Tour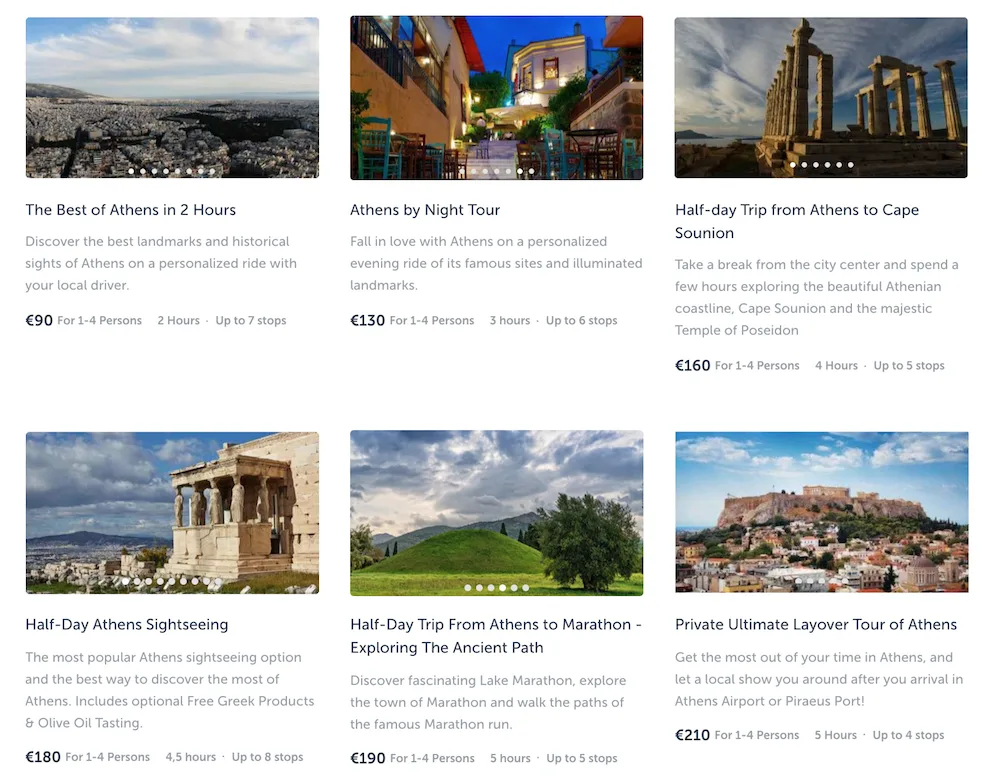 I took a layover tour while in Athens before boarding a cruise ship. My flight arrived in Athens at 6am but I couldn't board the ship until midday so this tour was a perfect solution.
We met our guide at 9am (to give ourselves time to have some breakfast and freshen up after an overnight flight) and he dropped us off at the cruise terminal at 3pm.
Our guide, John, was amazing. He was knowledgeable and friendly and we knew he'd get us to the port in time! We communicated via the Welcome Pickups app to arrange a time and place to meet and any extra details John would need to know.
When John picked us up he created a Whatsapp group so we could message him when we were ready to leave each stop. John didn't visit the attractions with us but dropped us off as close as possible (usually just a few meters from the entrance) and would then need to drive off as he was unable to park. He'd tell us everything we needed to know before entering and even send us a link on Whatsapp to a website where we could read more about the attraction before we went in! Honestly, this guy was on the ball! Then a few minutes before we wanted to leave the attraction, we'd send him a message and he'd be outside in the car two minutes later. What a service.
Within minutes of getting in the car, John stopped to get us a welcome treat. He picked up some bougatsa, a traditional Greek custard pie topped with flakey pastry and icing sugar. It was absolutely delicious and the perfect way to start our tour! John gave us icy bottles of water and even popped our water bottled into his cooler whenever we got out of the car. John even had tissues and baby wipes on hand when my friend needed to use a public restroom! He'd thought of everything to ensure our layover was as easy as possible. It was obvious he'd done this a billion times before but he still told us about Athens with passion and enthusiasm. He even took us to his local neighbourhood for lunch where we had the most delicious pork gyros in a traditional and un-touristy restaurant!
Of course, with this level of personal service and convenience comes a price. This tour was €210 for two people. I'm sure there are cheaper ways to see the city in a short space of time but if simplicity, convenience and a stress-free experience are important to you then I can't recommend the tour enough.
OK, enough about the tour, let's look at what we got up to and some of the best things to do in Athens within just 5 hours!
#1. Panathenaic Stadium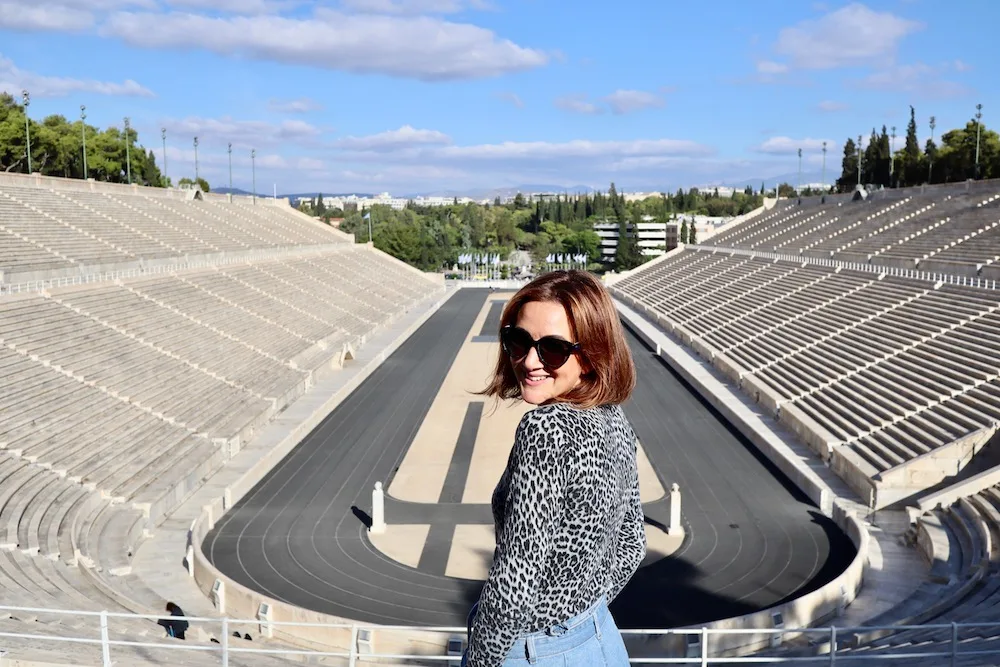 The first stop on our tour was the incredible Panathenaic Stadium and this is one of the top historic things to do in Athens.
Here are some things you need to know about the Panathenaic Stadium:
It's a multi-purpose stadium used for things like athletic, musical, equestrian or cultural events
It was originally built in 330 BC!
It began life as a simple racecourse for the Panathenaic Games
It's the only stadium built entirely from marble
It hosted the opening and closing ceremonies of the first modern Olympic games in 1869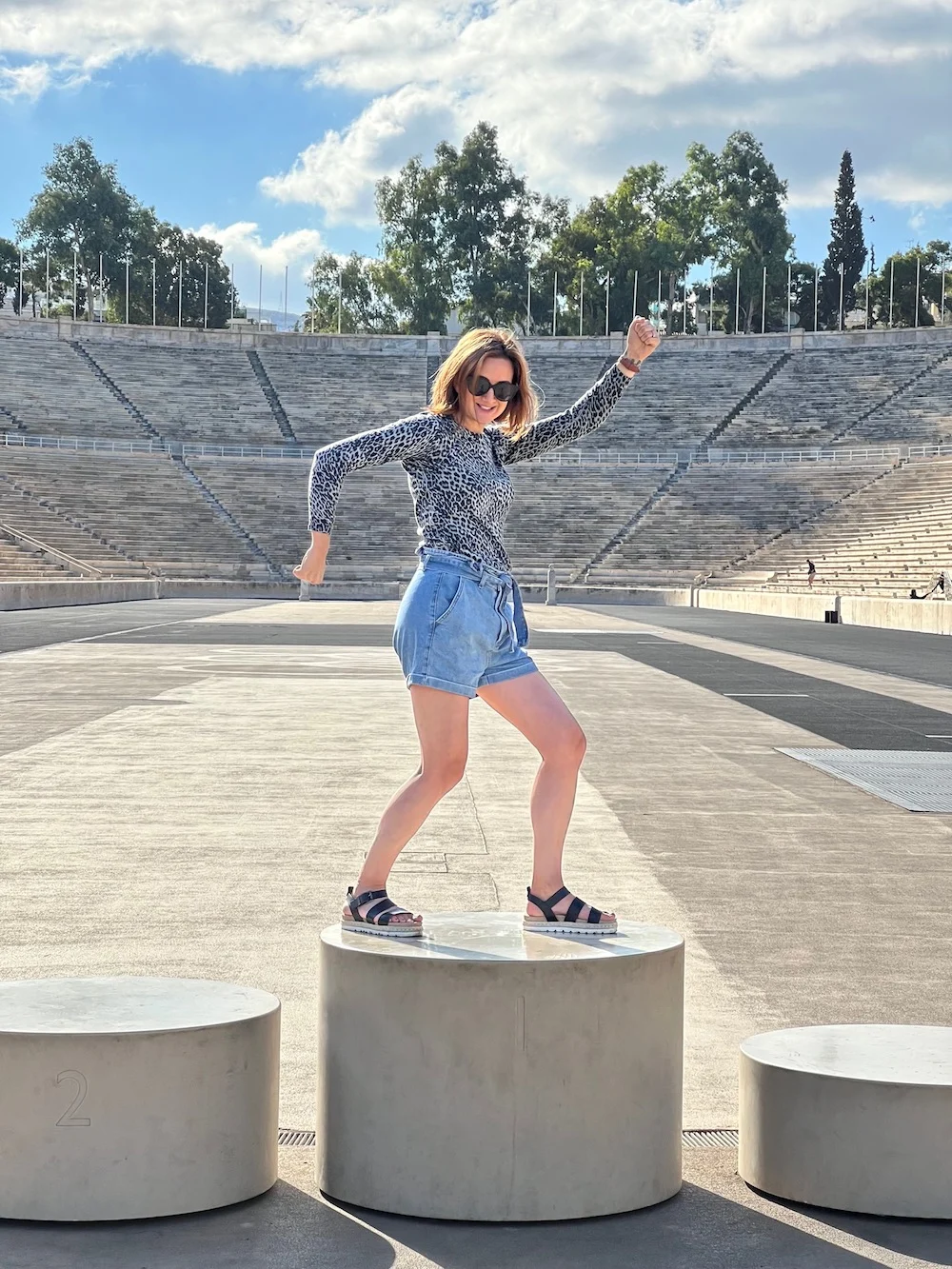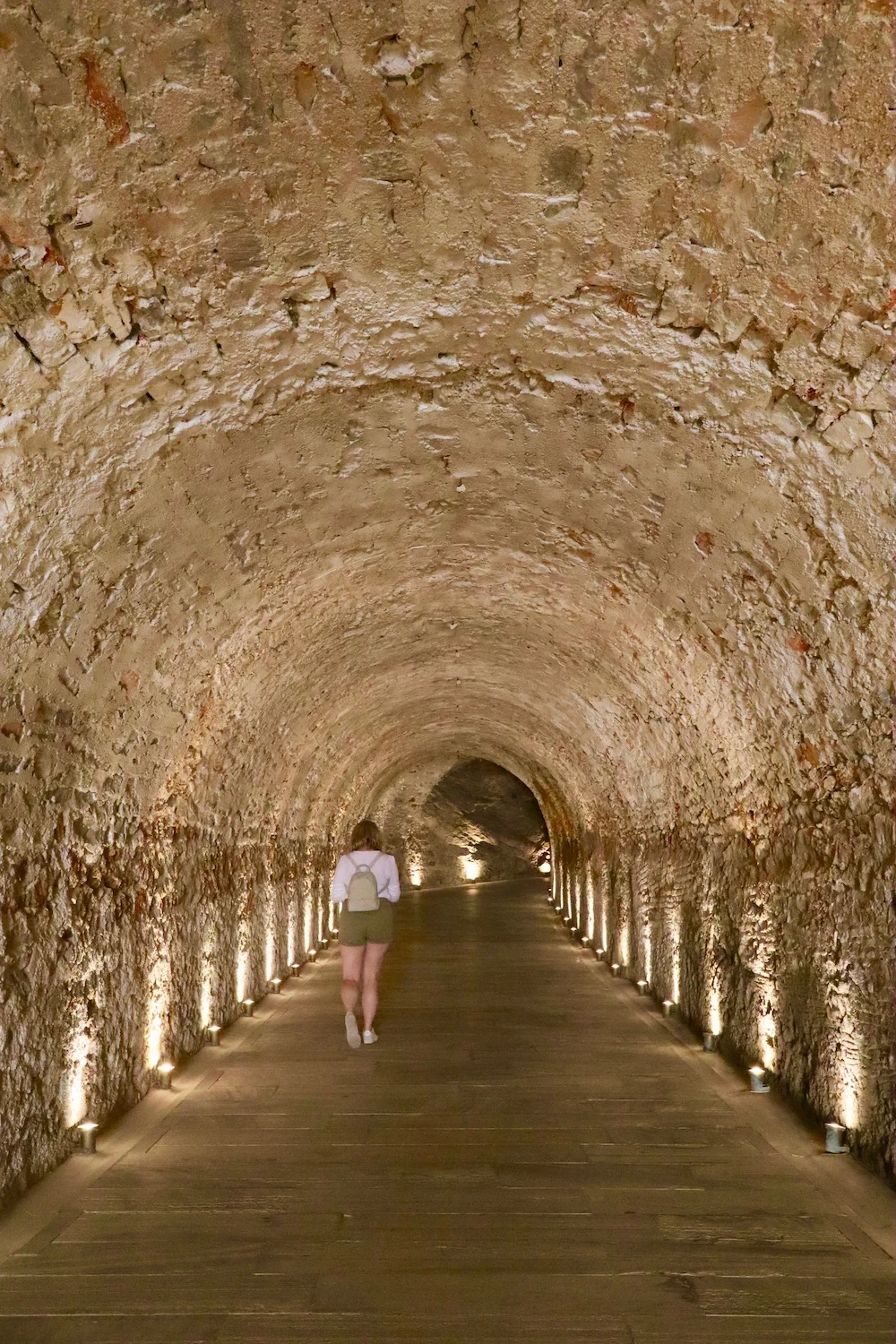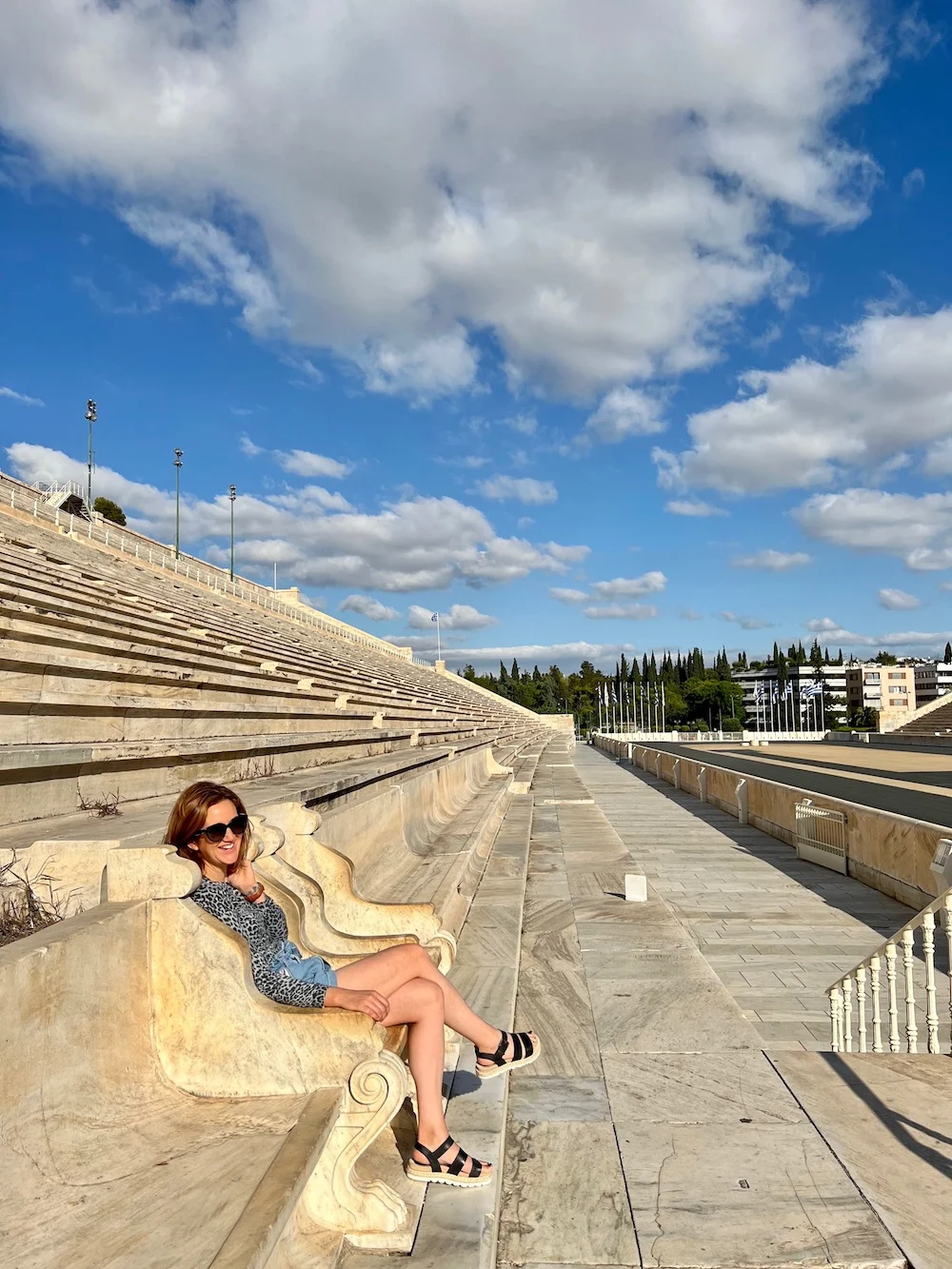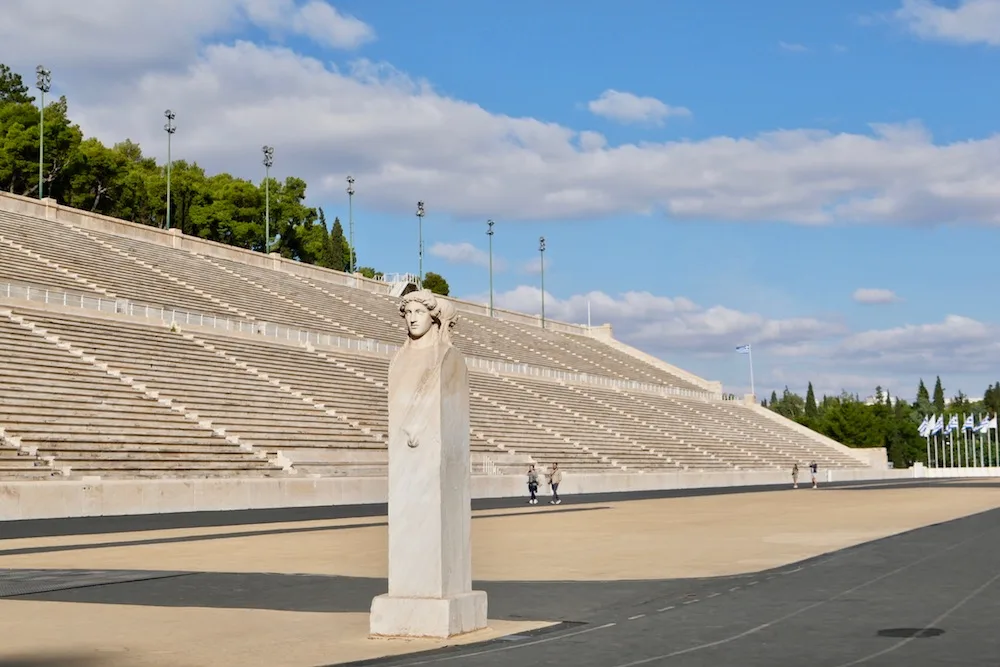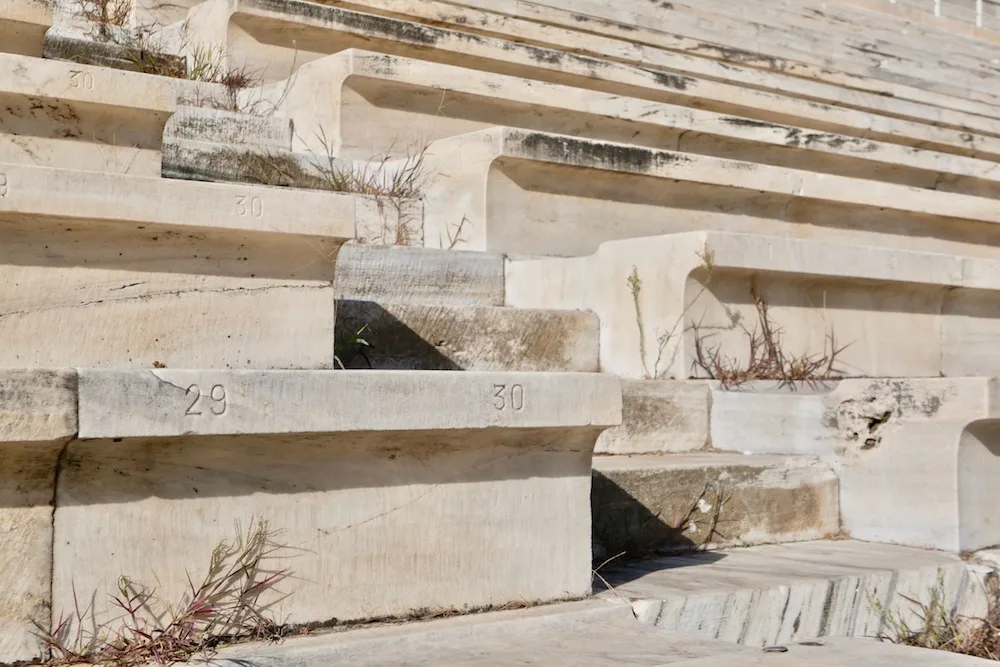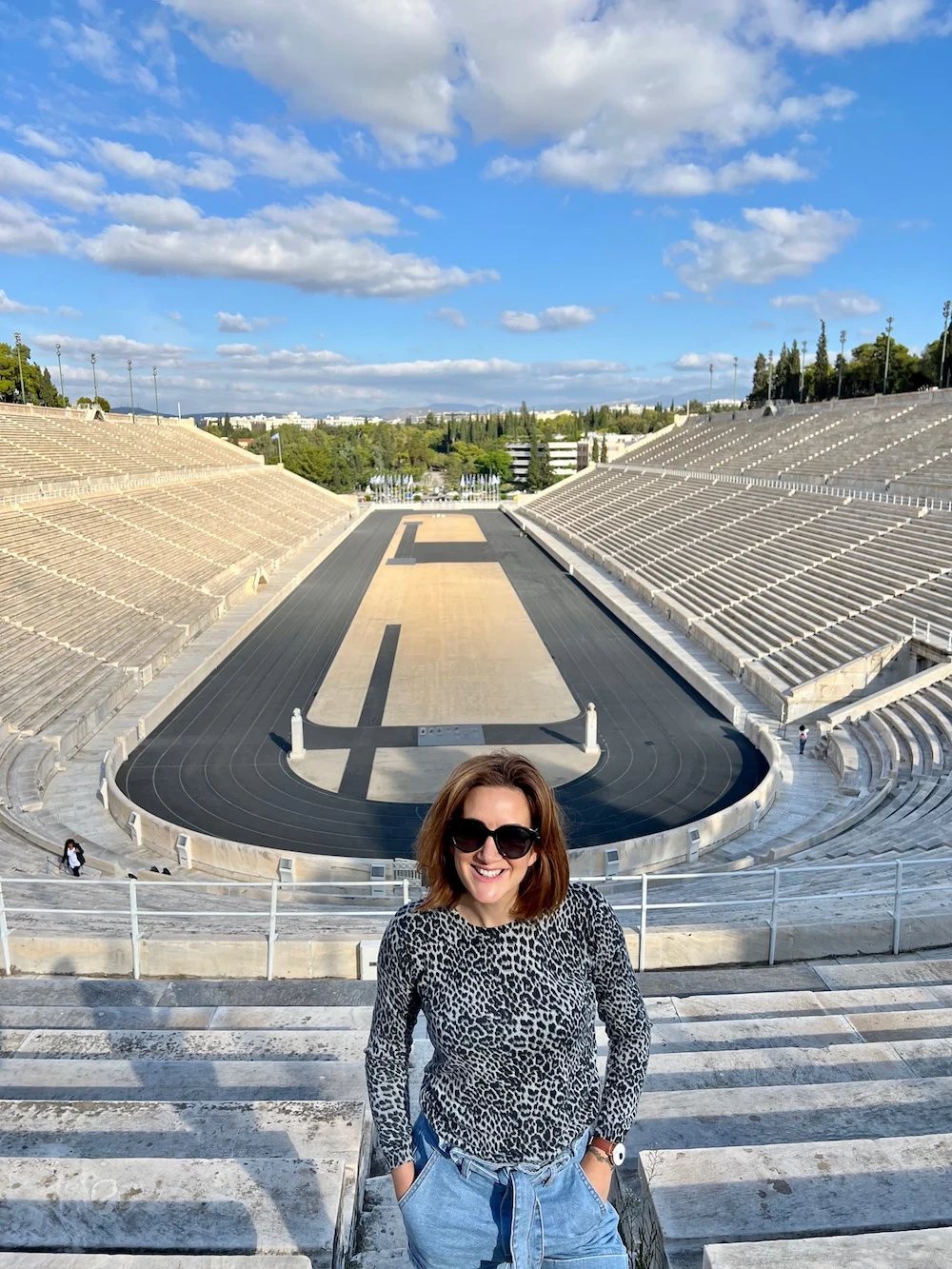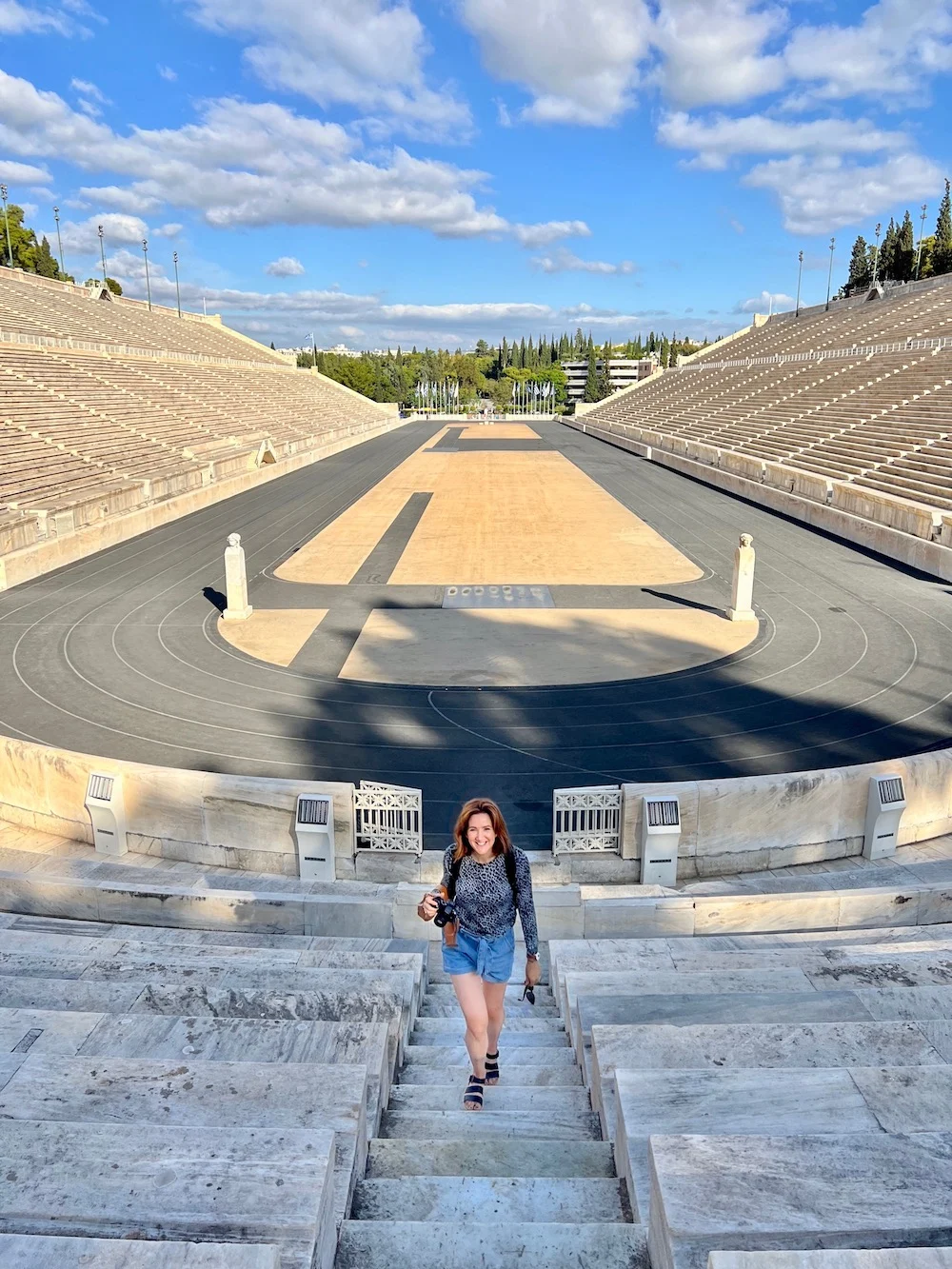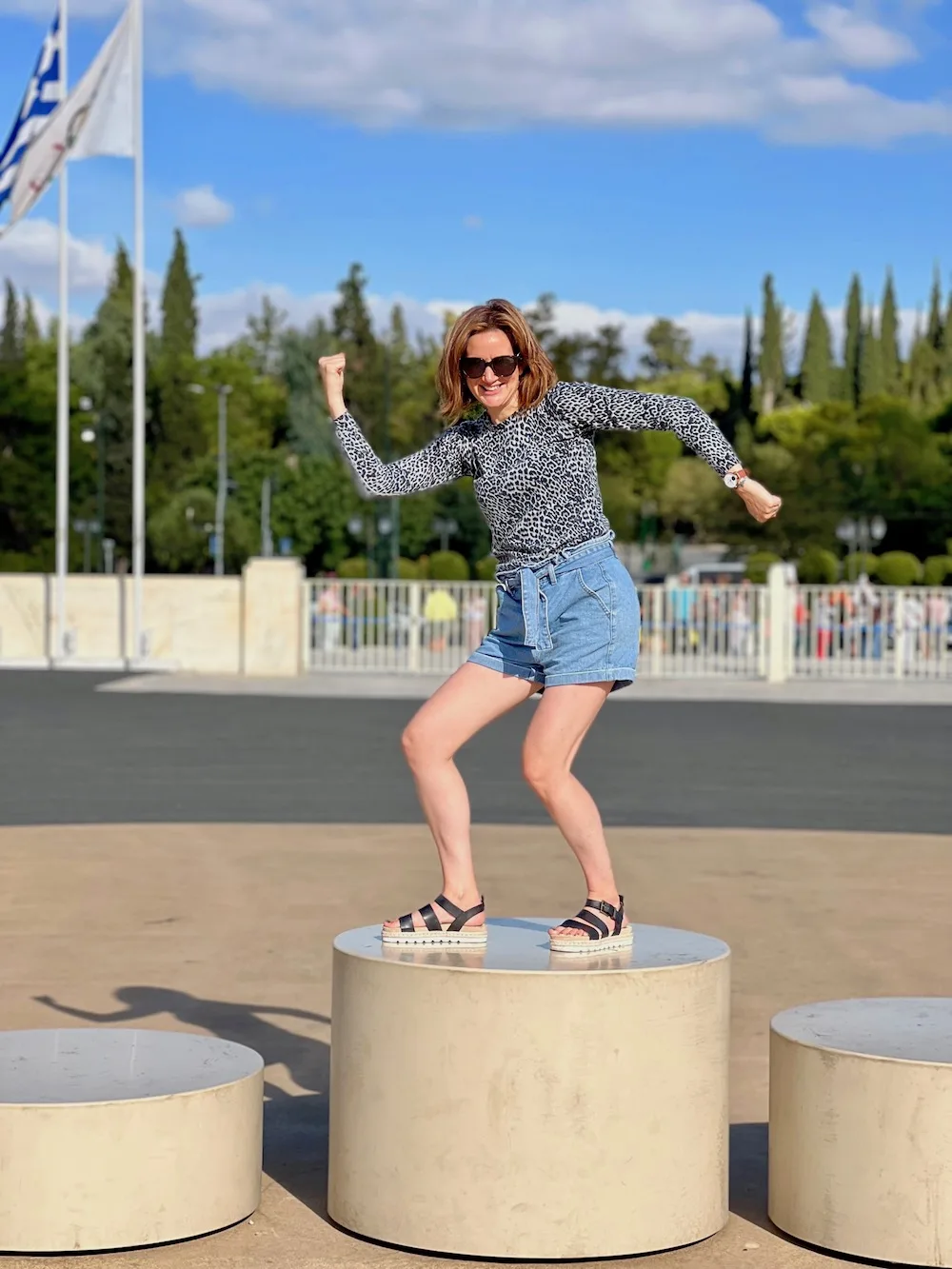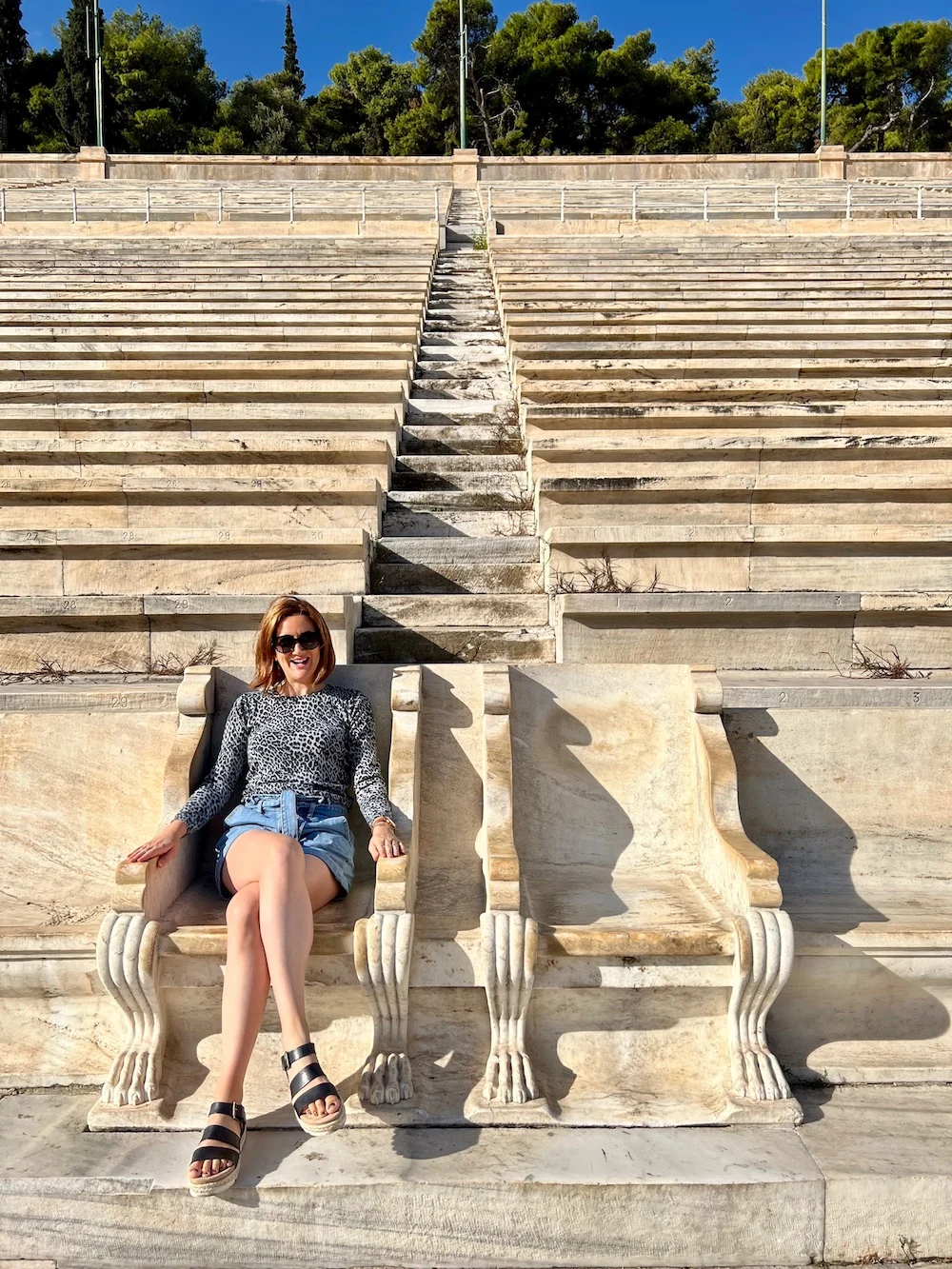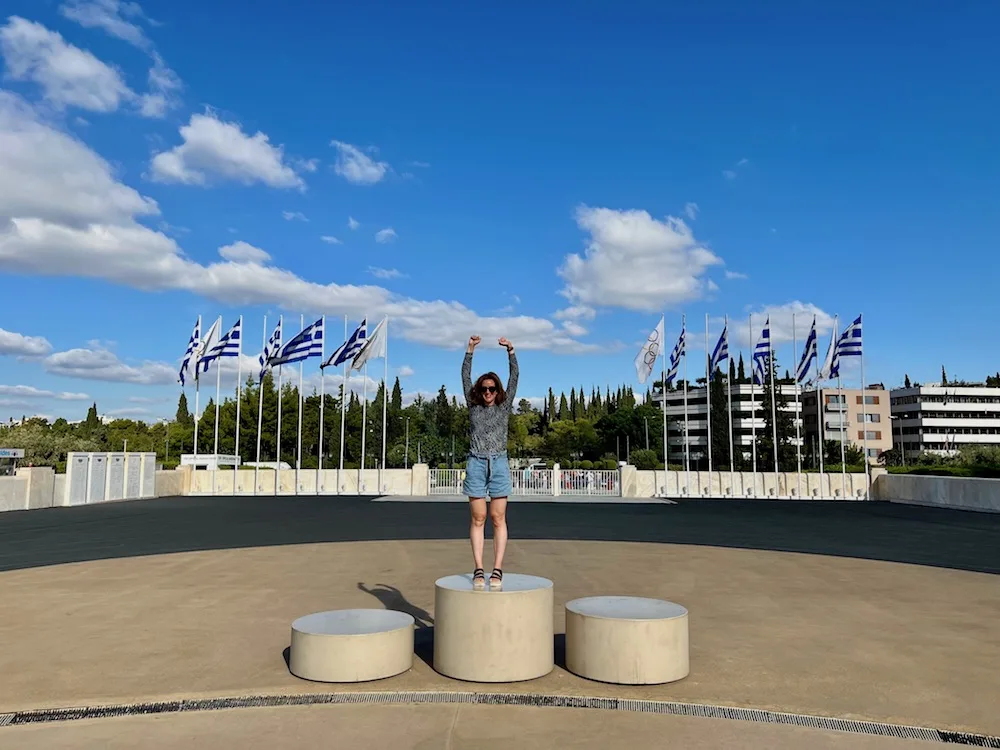 #2. The Acropolis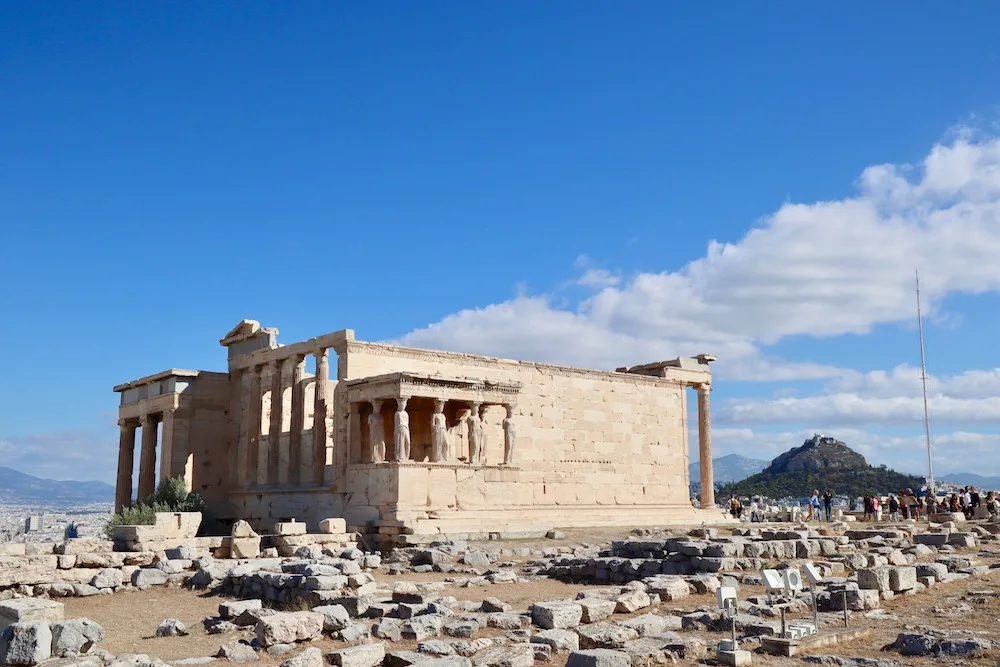 Ahhh of course, possibly the most famous attraction in Greece and one of the most popular things to do in Athens, visit the Acropolis!
The ancient citadel perched above the city is a UNESCO World Heritage Centre and the most complete ancient Greek complex in the world! It's got to be one of the most famous archeological sites in the world!
It's worth noting that the Acropolis is very hot and very busy during the summer months. There isn't a lot of shade and it involves a fair amount of walking over uneven ground. You can do a guided tour or you can wander at your own pace. We bought our tickets when we arrived and stayed for about 90 minutes.
It was fairly quiet when we visited but it does get incredibly busy during peak summer months (it was early October when I visited). If you're expecting it to be busy you can pre-book your Athens tickets and tours to avoid queuing. This link will take you to a great tour available on Get Your Guide. I book most of my tickets through Get Your Guide as I've always found them to be reliable and well priced.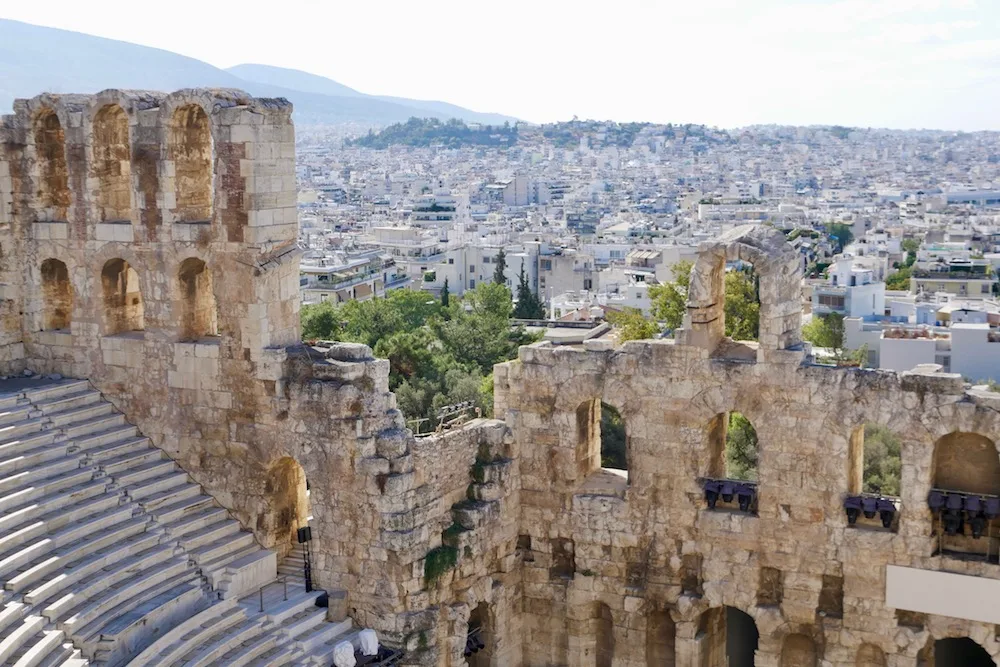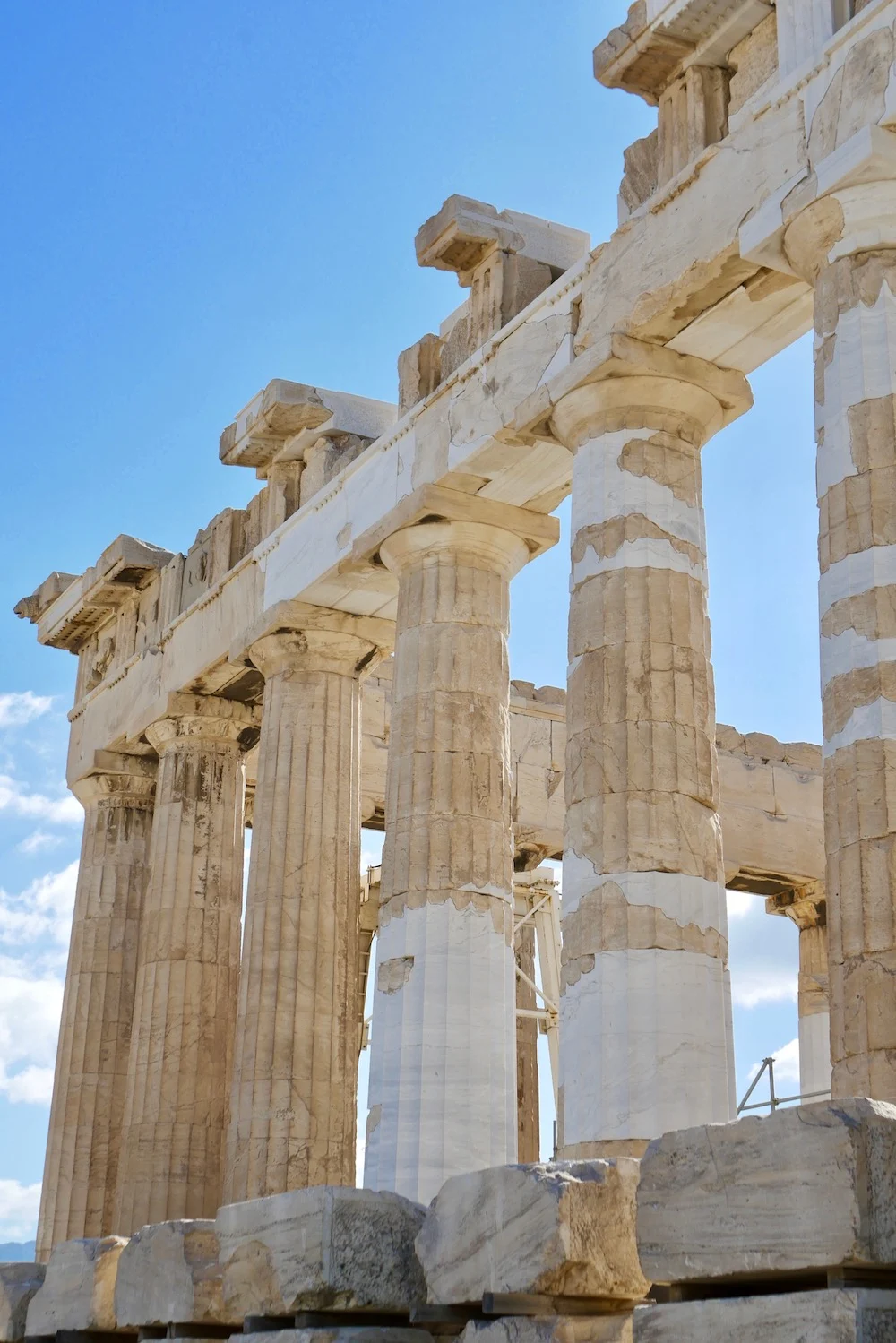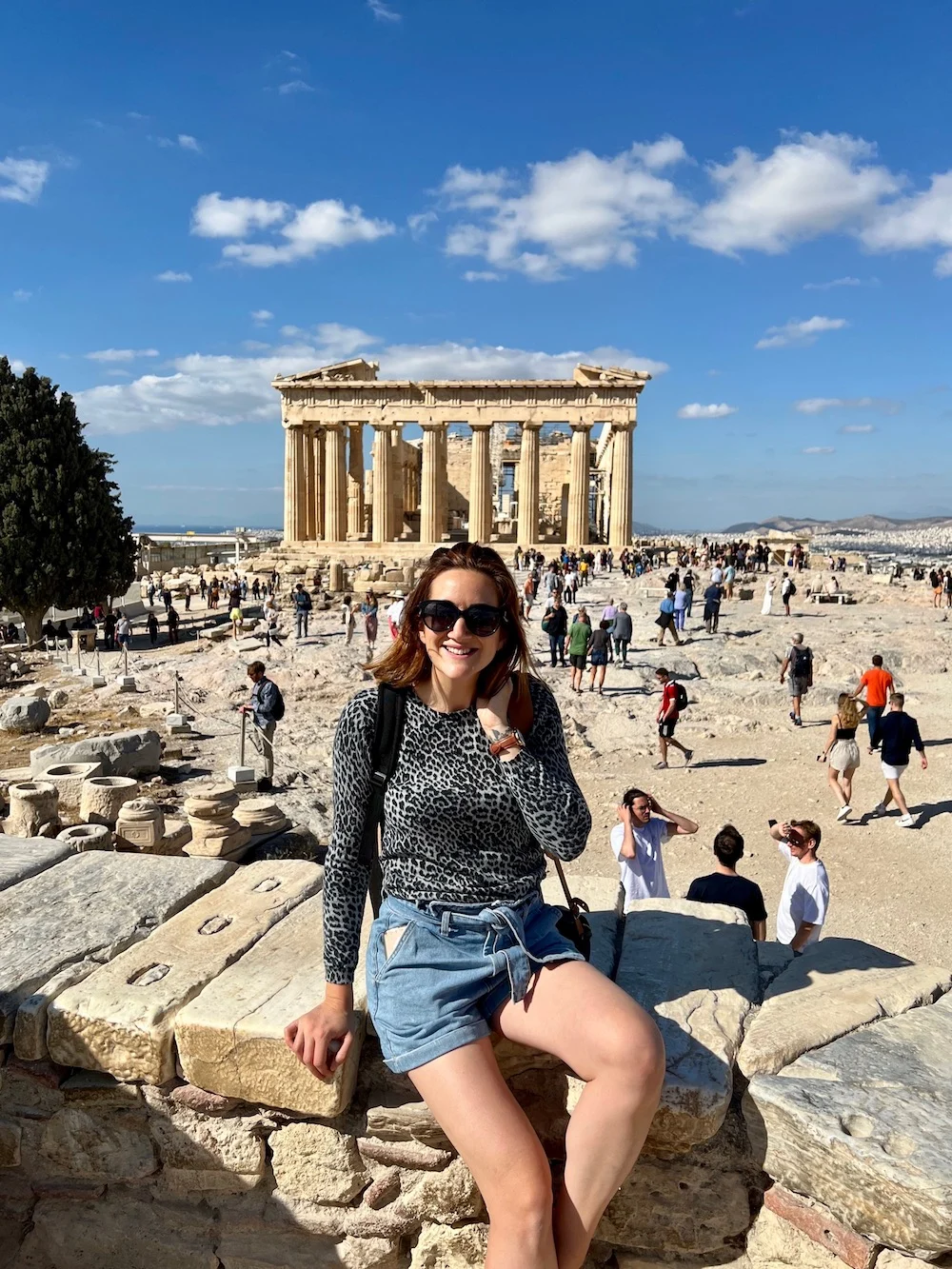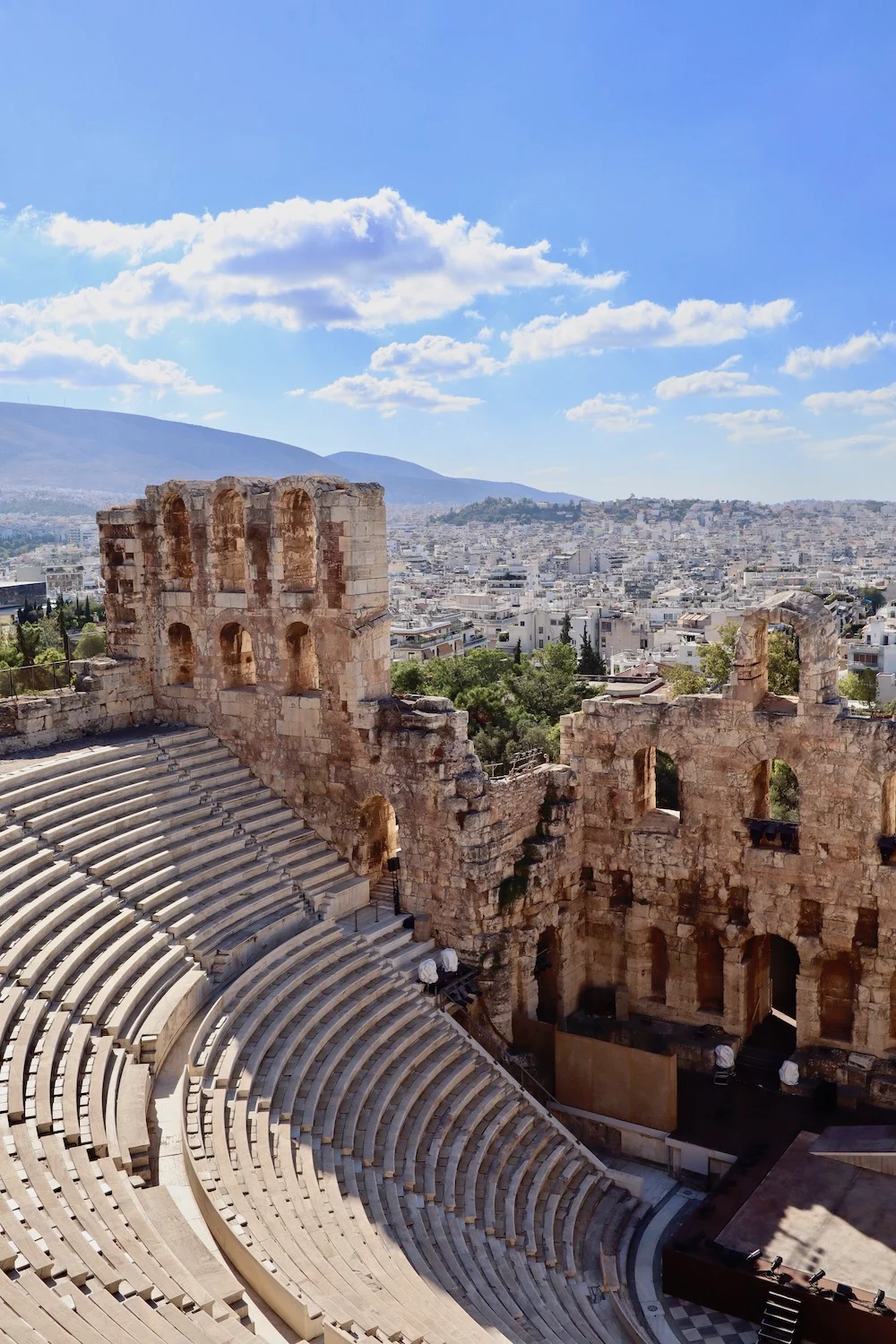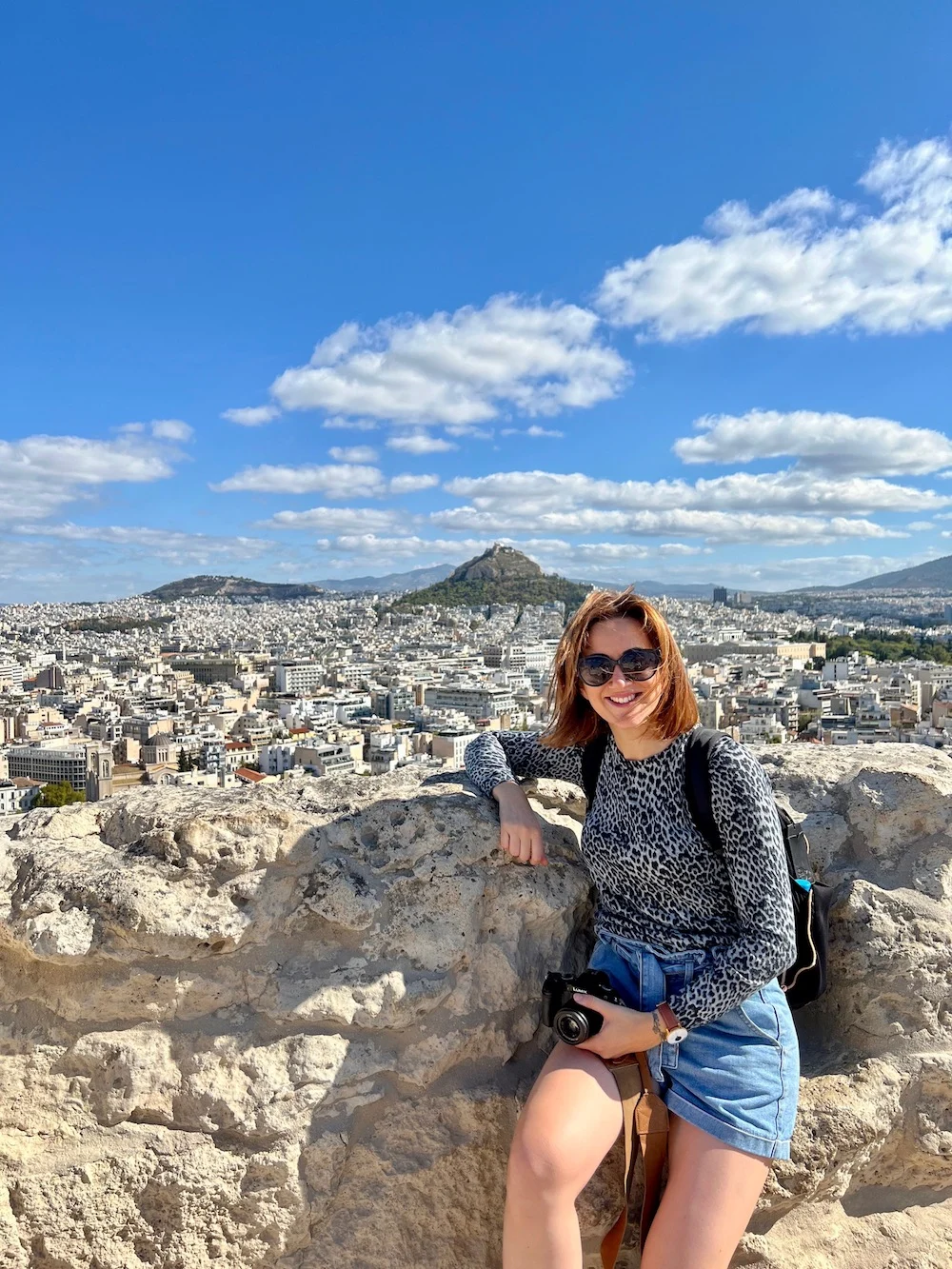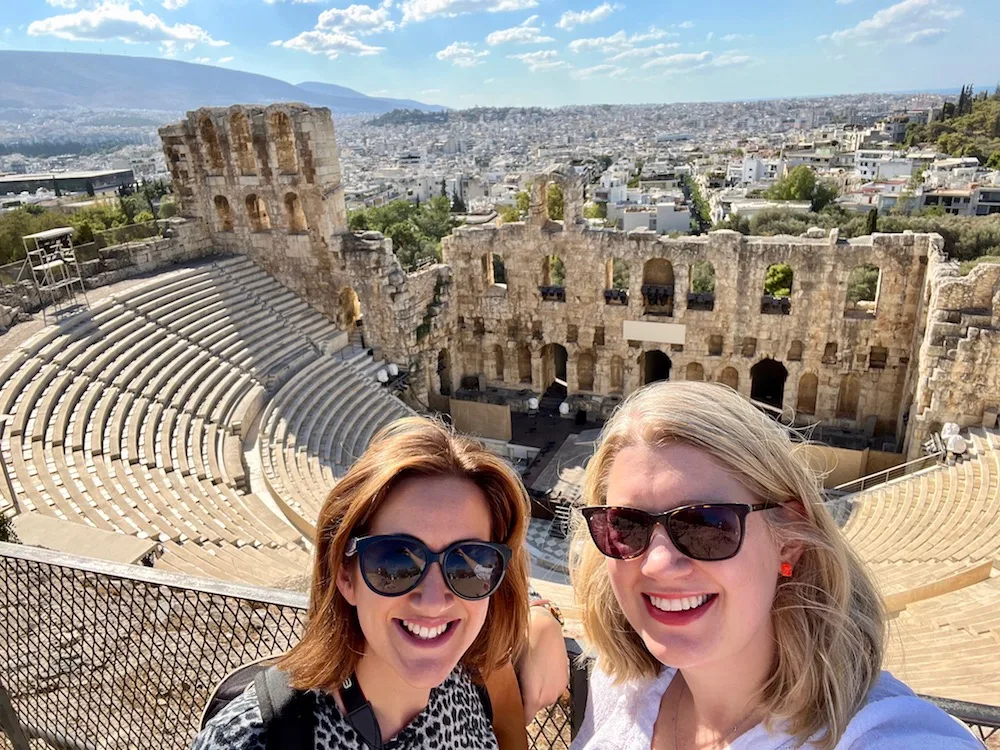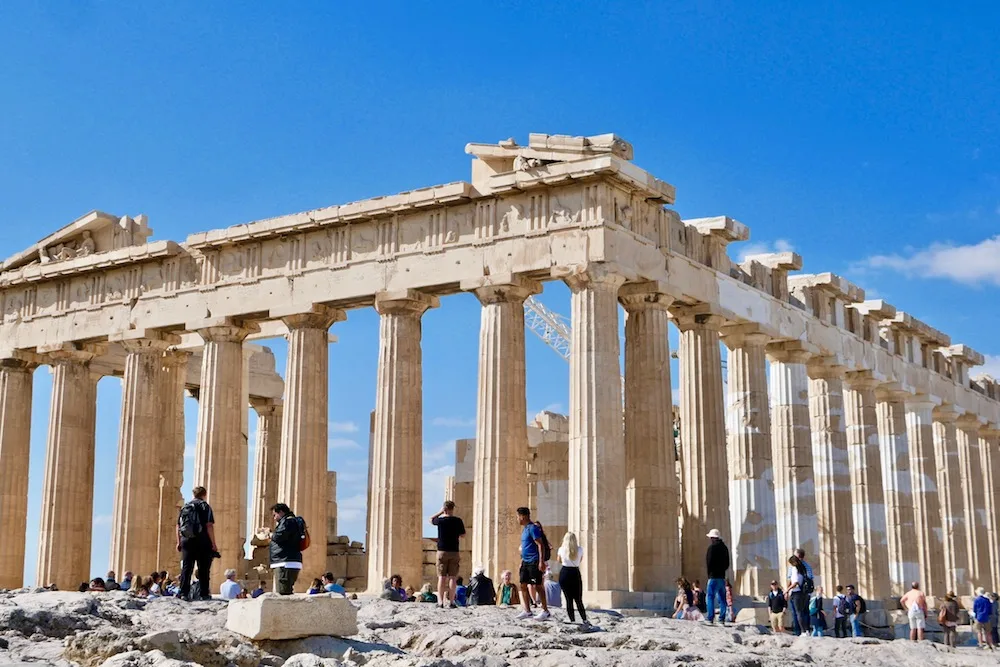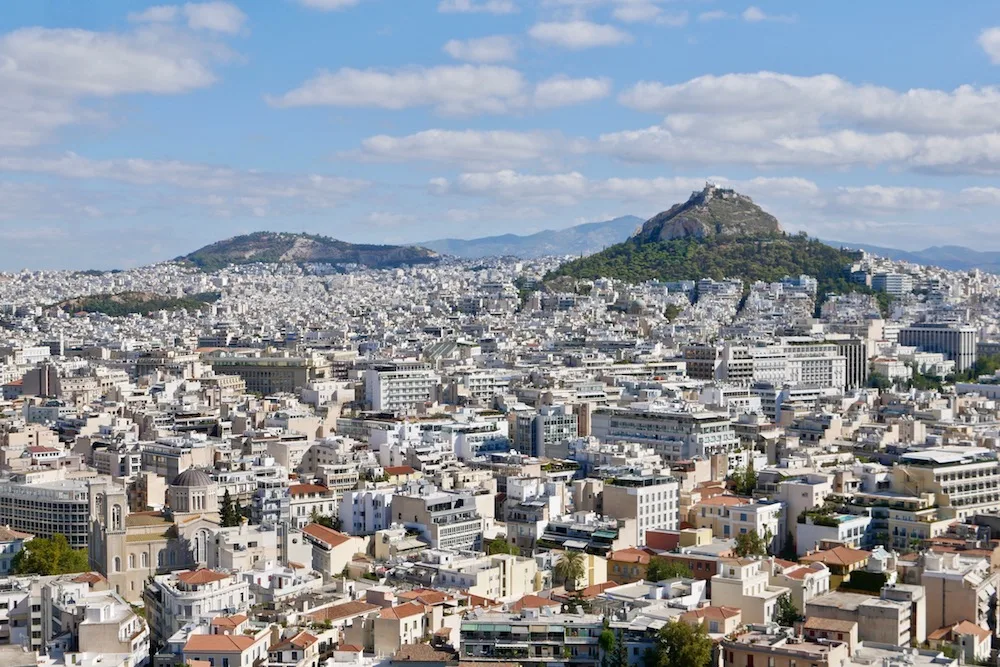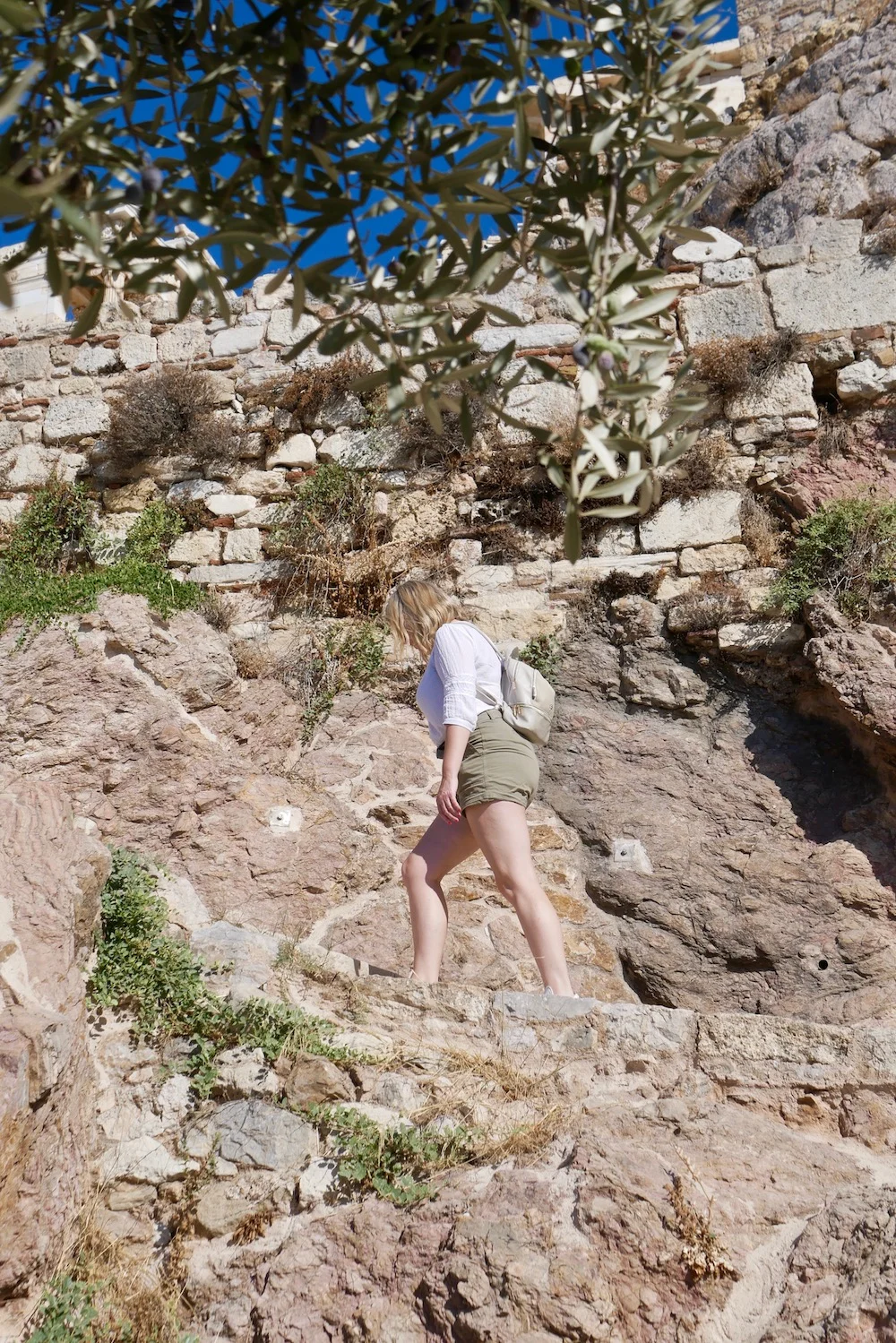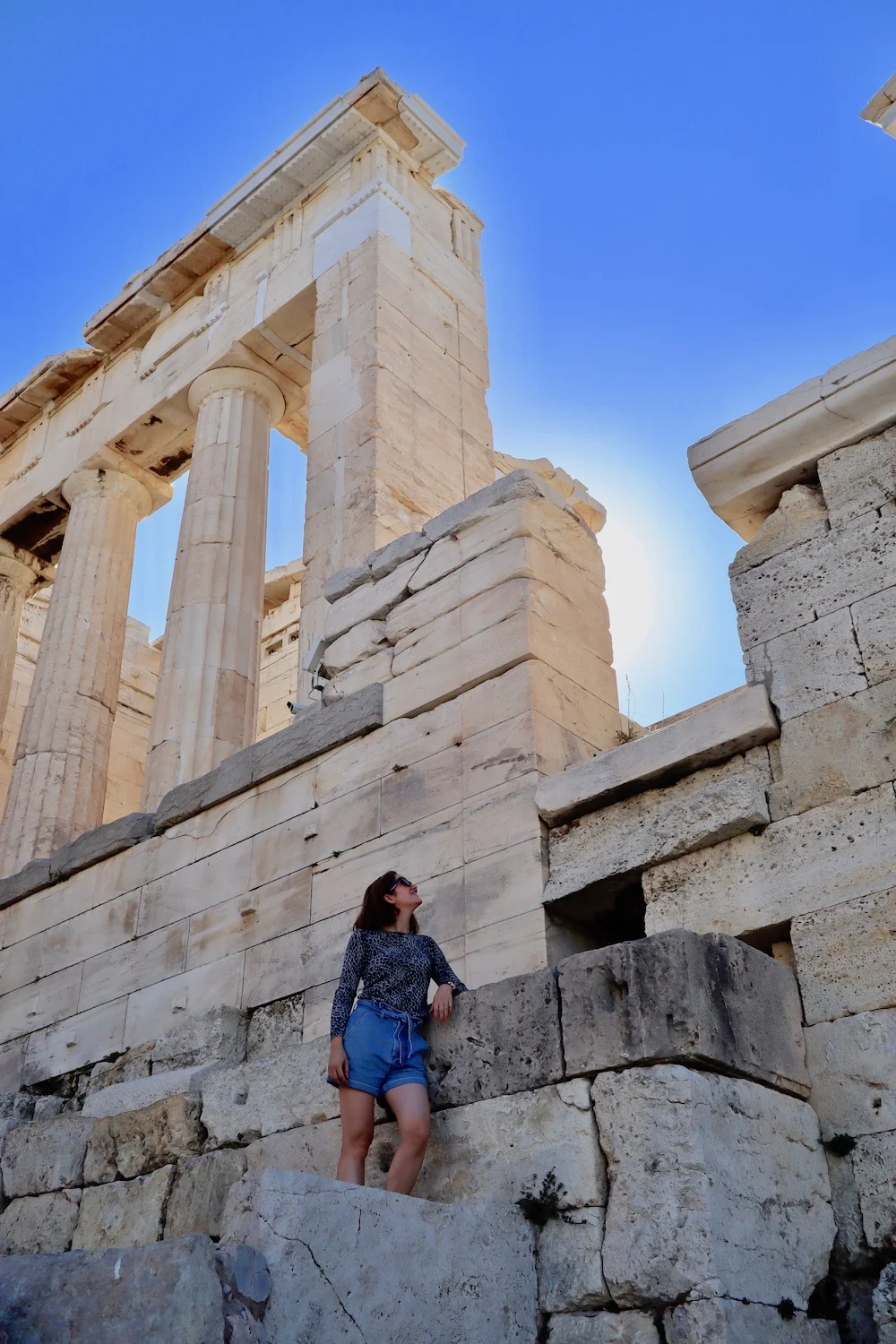 #3. Changing of the Guards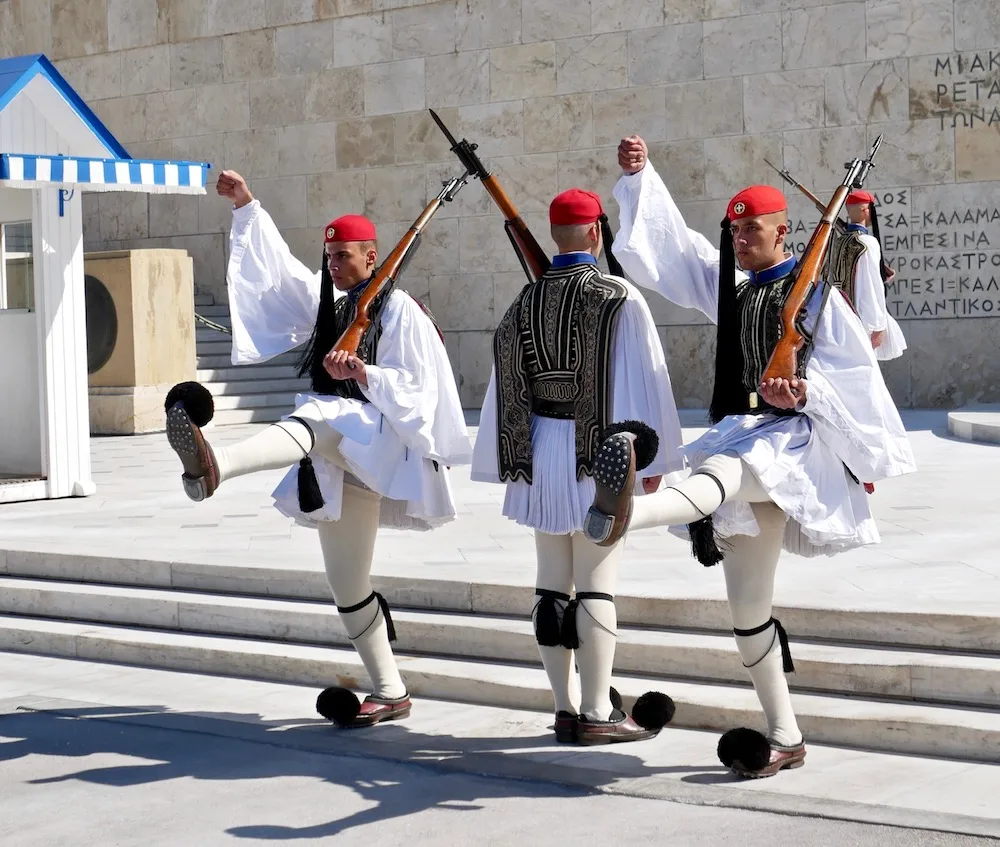 Our next stop was to see the Changing of the Guards outside of the Presidential Mansion. The guards change in a ceremonial routine on the hour, every hour, 24 hours a day! John told us it happens at five minutes to the hour but it actually happened on the hour. I'm not sure if he didn't want us to be late or they're a little flexible on the timings! There is also a 'grand change' which happens at 11am on Sunday mornings.
There are two Evzones in ceremonial uniforms guarding the Presidential Mansion. They look incredible in their traditional outfits and these disciplined soldiers do not move an inch while they stand guard for an hour. There is another man standing nearby ensuring people don't get too close or irritate the soldiers!
One really interesting feature of their uniform is their shoes. They wear Tsarouchia shoes which have at least 60 nails in the base. While the Evzones perform their routine they scratch the nails along the floor to simulate the sound of a battle! The sound was like nails down a chalkboard for me but it was an amazing routine to watch!
The Presidential Mansion is opposite Syntagma Square where you'll find the Tomb of the Unknown Soldier.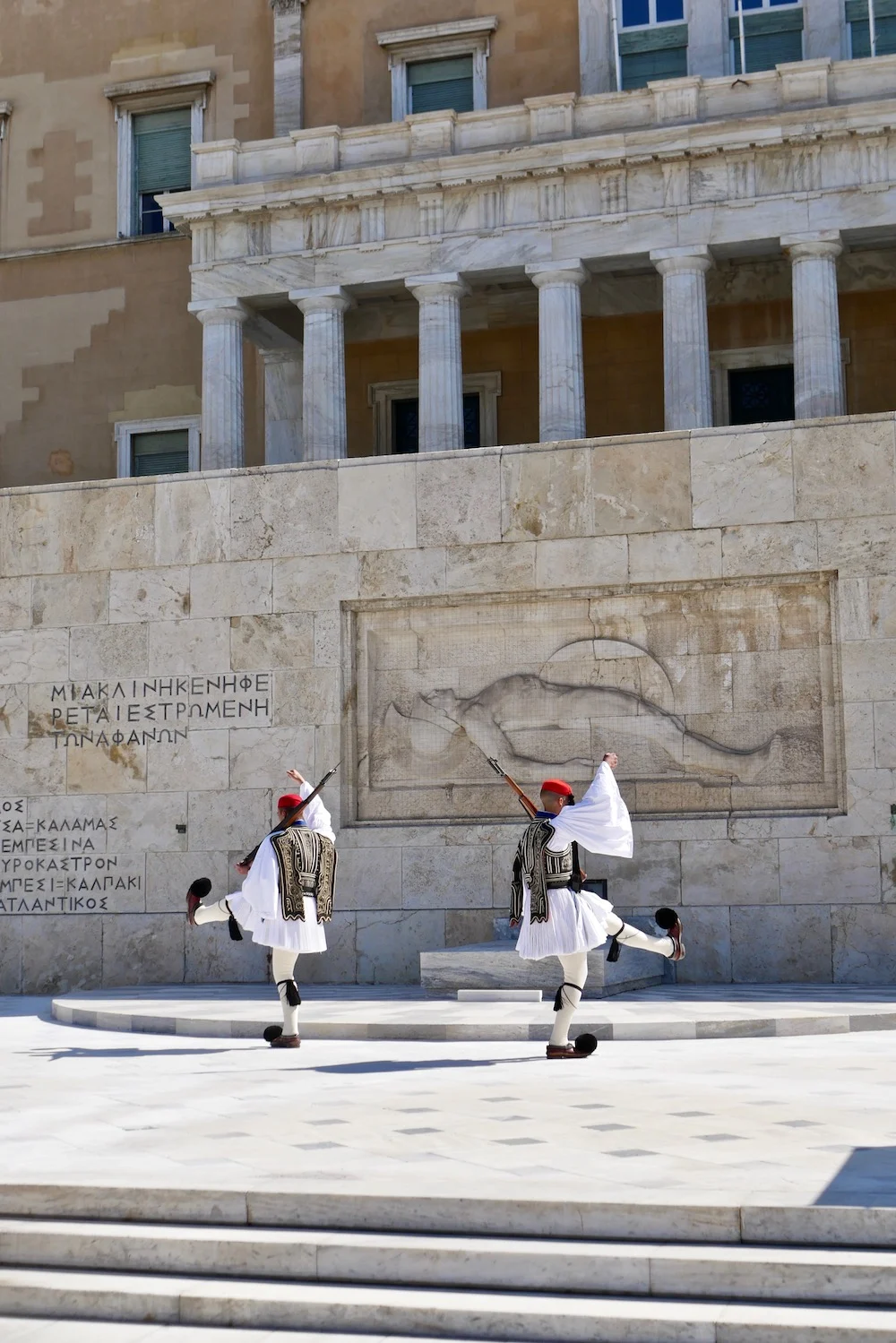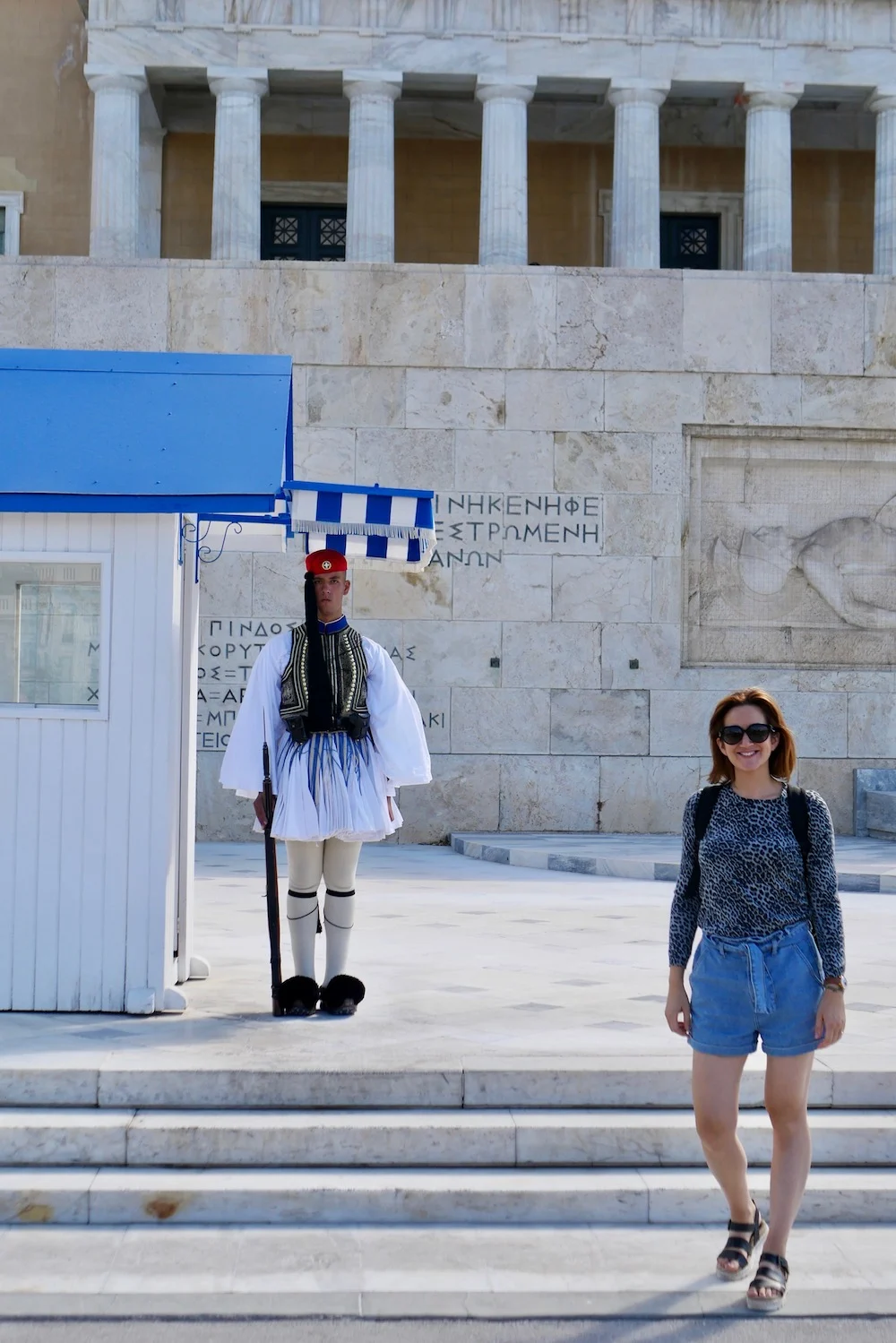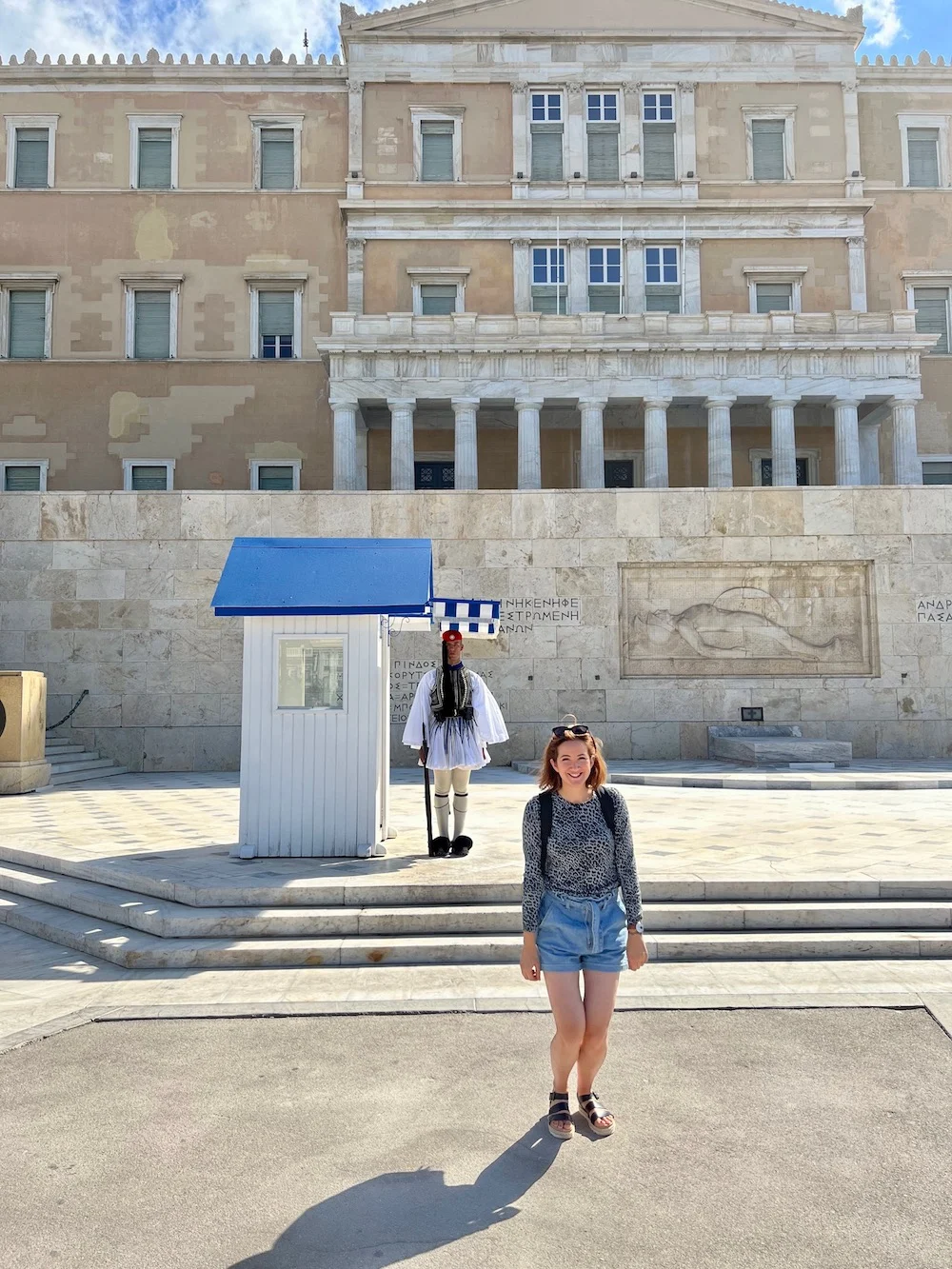 #4. Lycabettus Hill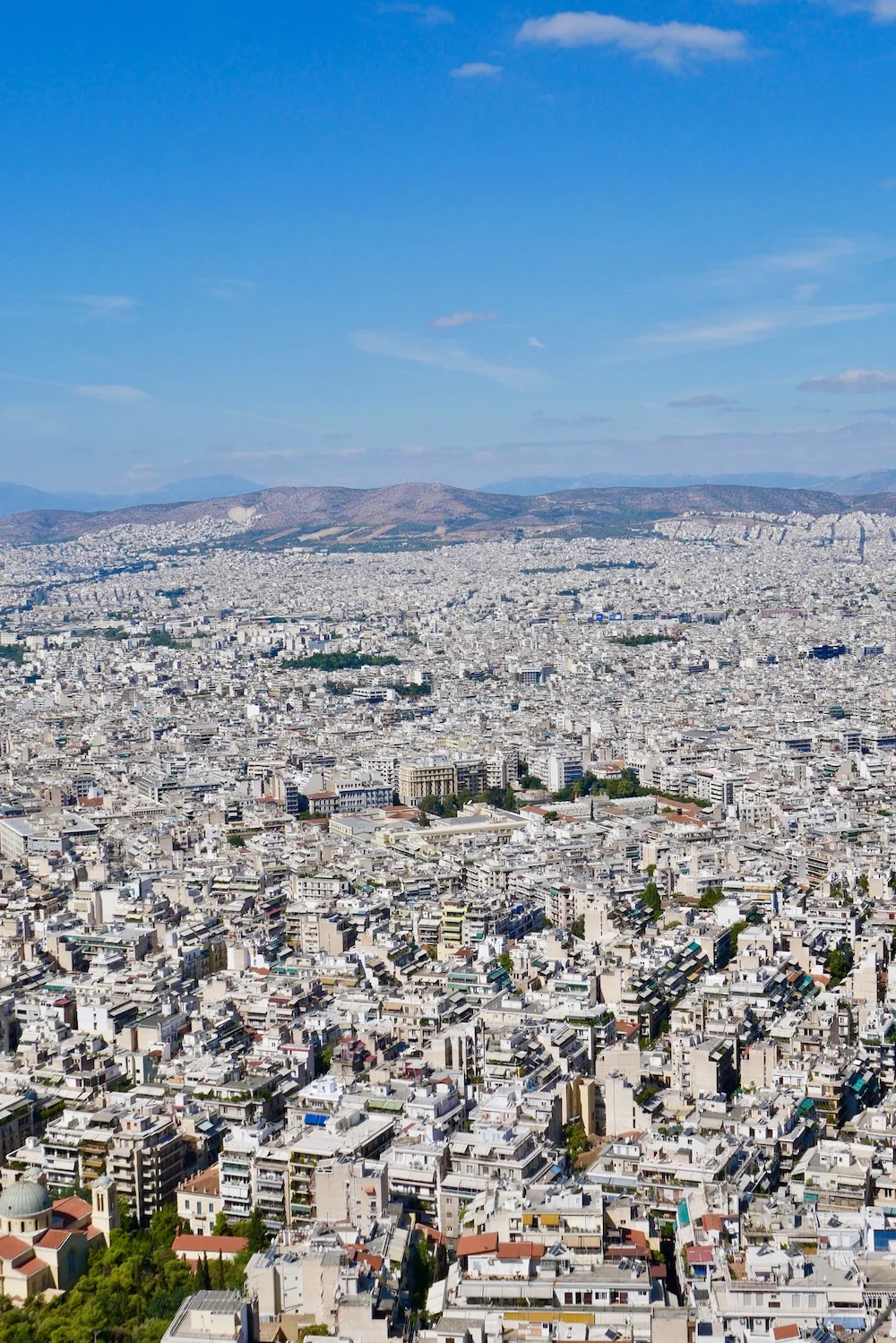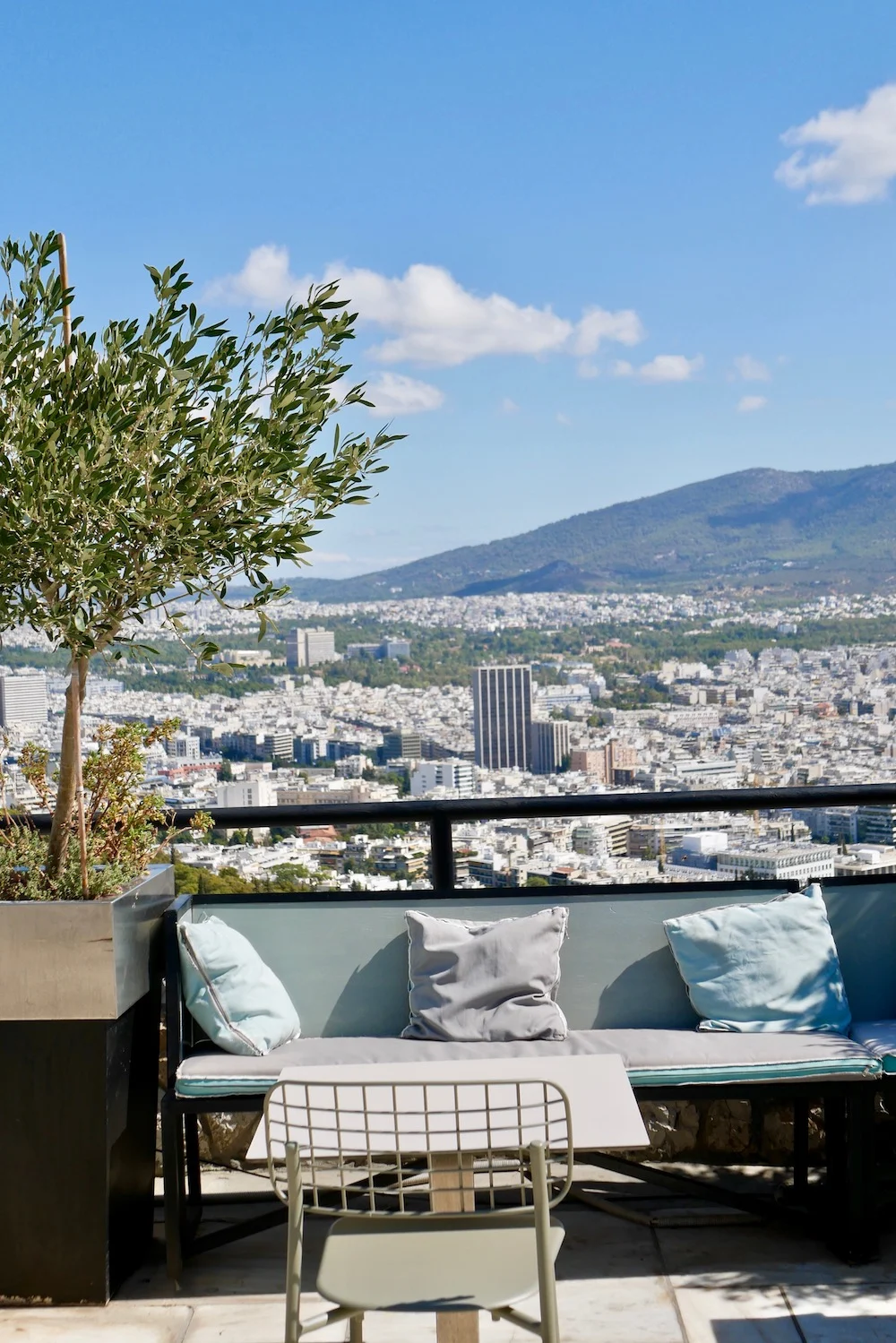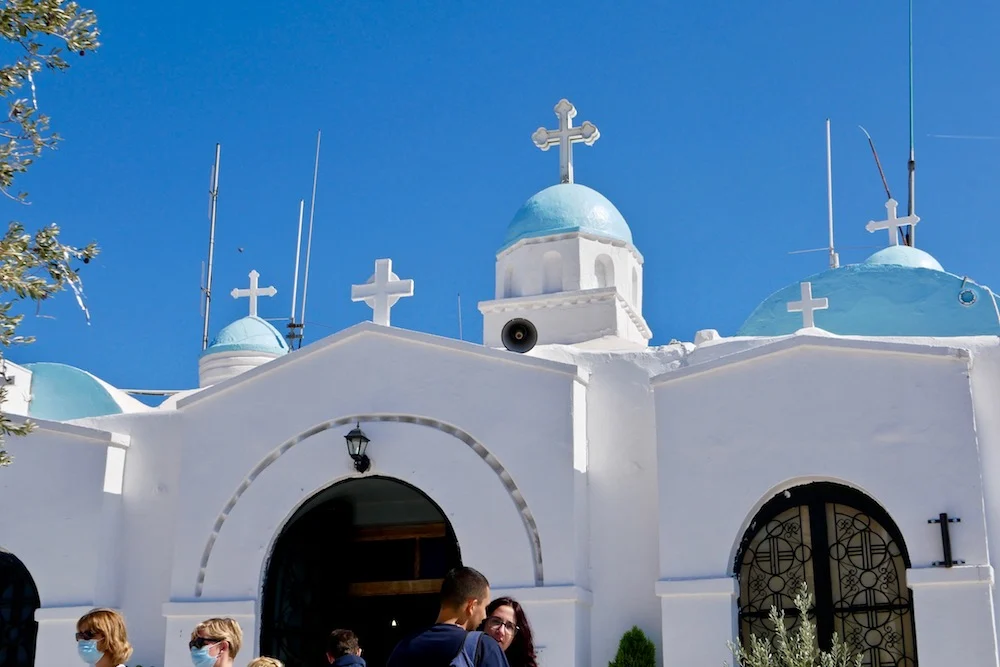 We then took the cable car to the top of Lycabettus Hill. John had originally tried to drive us to the top but due to traffic and 'Greek parking' we were unable to drive up. But the cable car was fun so we didn't mind.
From Lycabettus Hill you have views over the whole of Athens and it really makes you appreciate how big this city is. It's the highest point in Athens and, if you have time, climbing to the top is a popular attraction.
A stunning little church stands at the top and we were lucky enough to see a Christening while we were there. The church was decorated with beautiful flowers and the most adorable little baby was dressed all in white for her big day.
There's a restaurant at the top which is surprisingly quiet and if you have time I highly recommend stopping for a drink because you will have the best view in all of Athens!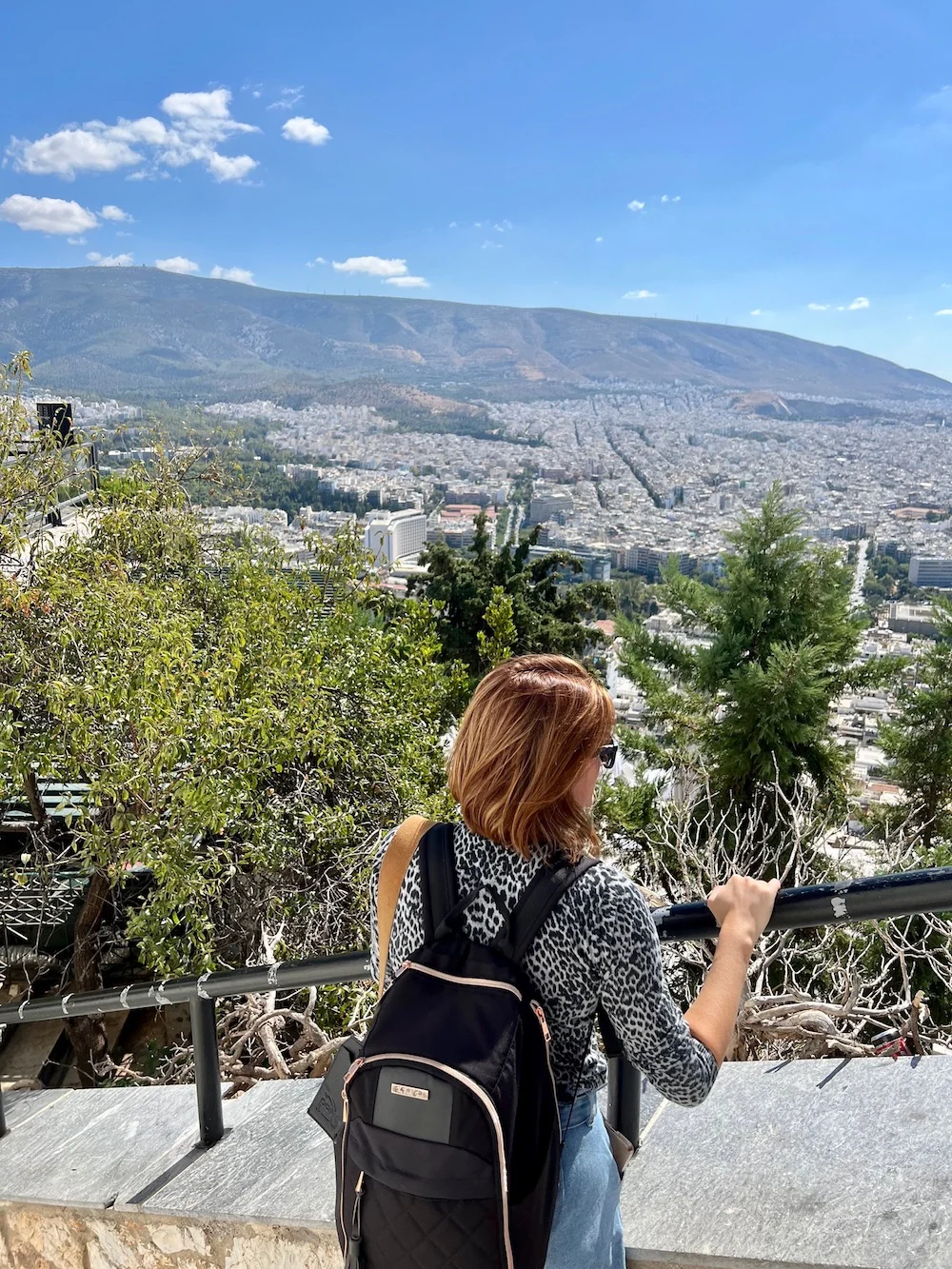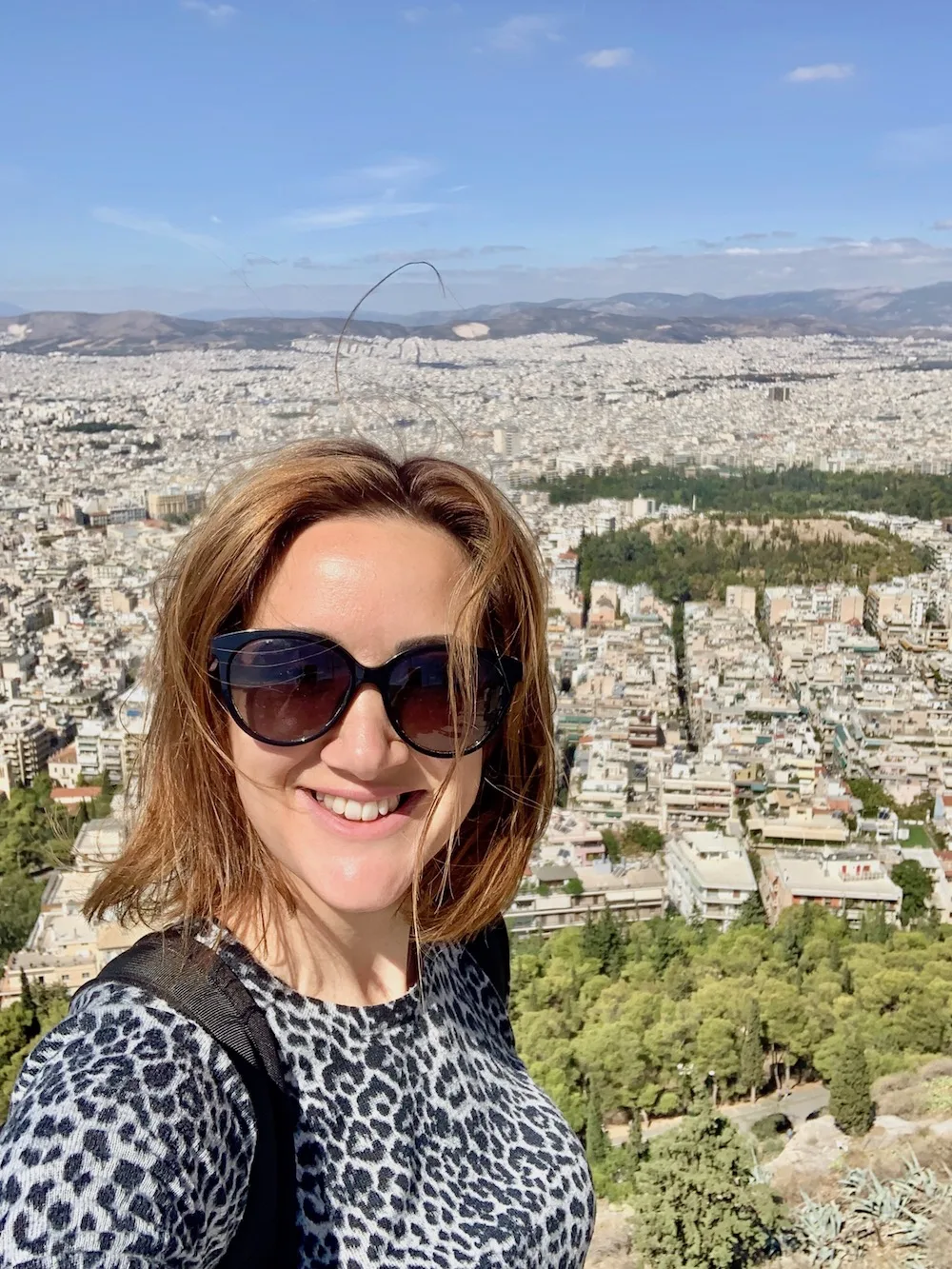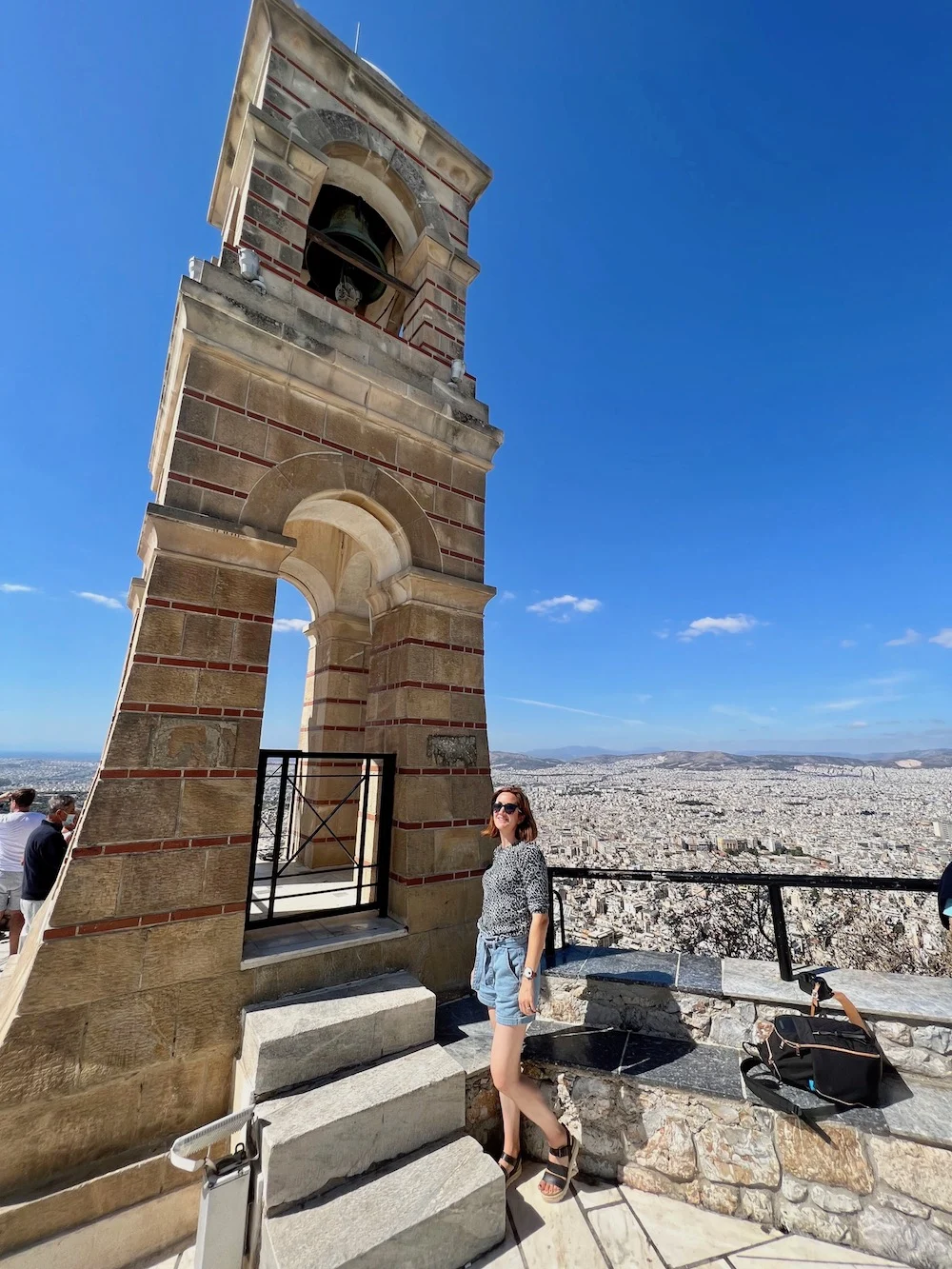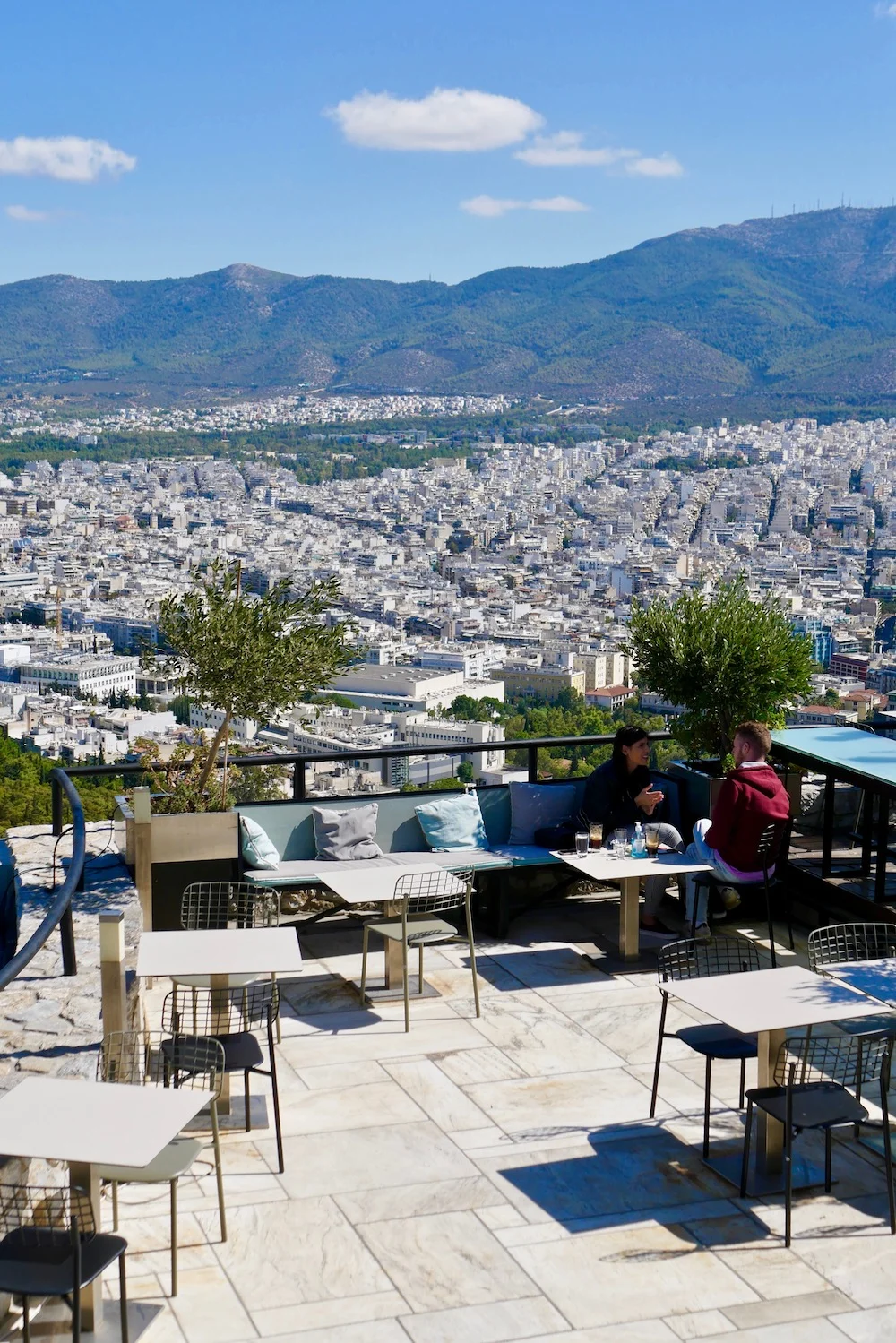 If you're interested in booking the Athens layover tour with Welcome Pickups then I highly recommend it! If you have any questions about my experience please do feel free to leave a comment below or send me a DM on Instagram and I'll get back to you ASAP.
If you're looking for a private airport transfer in Athens then Welcome Pickups are definitely worth checking out. They have lovely, local drivers who all speak perfect English and they'll monitor your flight for delays. You can also pre-pay a flat fee and the 24/7 customer support was really quick and easy to use. They also offer free cancellation which is an extra bonus!