If you're visiting Rotterdam for a short break then you're in for a treat! Here's my mini guide with all the best things to do in Rotterdam and all my favourite places to eat, drink and shop and a very cool city centre hotel in Rotterdam.
I visited Rotterdam for 2 days with P&O Ferries and I fell in love with this cool, creative and completely underrated city. Rotterdam is the Netherland's second city yet it's still an unusual choice for a city break, and most people will favour Amsterdam over Rotterdam. But today I want to make a case for Rotterdam and show you why it should be on your list for a stylish city break! There are so many things to do in Rotterdam but here's what I got up to with a 2 day trip…
Here's my mini guide to Rotterdam
Where to stay in Rotterdam
I stayed at nhow Rotterdam and I highly recommend it. The hotel is sleek and modern with an industrial feel but it still has all the stylish and cosy comforts you'd want. I had a premium room with a skyline view and it was 100% worth paying a little bit extra for this incredible view.
Travel Hack Tip: If you're on a budget and don't want a room upgrade, it is worth noting that this view is also available from the hotel bar upstairs. I'd also skip the expensive hotel breakfast because there's a very cool food market just around the corner.
For a cheaper alternative, check out iBis Rotterdam City Centre. My friends Laura and Claire from Twins That Travel recommended this hotel and said the location was brilliant.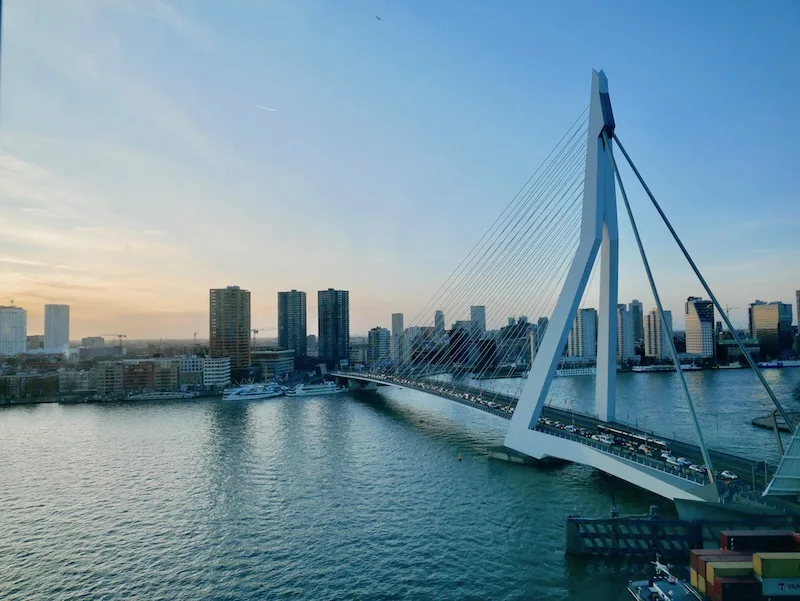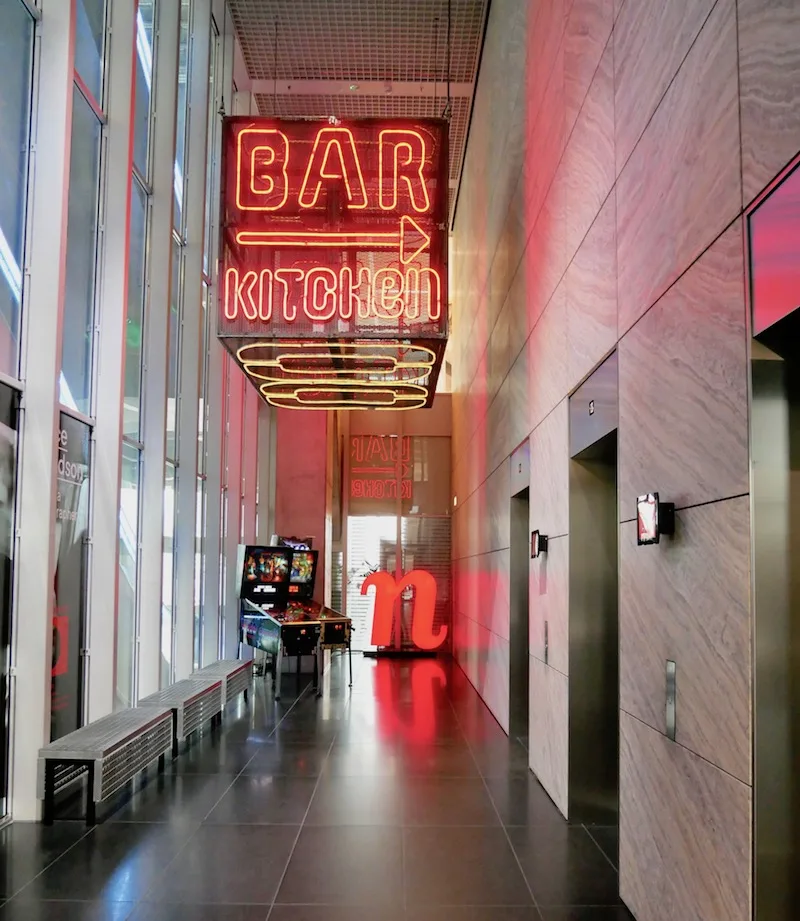 How to get around Rotterdam
Rotterdam is a small city so it's easily walkable and I mostly walked everywhere during my trip. The trams are also really simple to use but I only used the tram to get to Delfshaven and to get to the hotel with my luggage. There are buses and the metro too but I didn't need to use these. I recommend using the Google Maps app to figure out which tram you need to get.
Travel Hack Tip: There are conductors on trams so make sure you have a valid ticket. You can get a one day RET Day Ticket online, at metro stations or at Rotterdam Centraal Station.
How to get to Rotterdam
Ferry – I took the overnight ferry from Hull to Rotterdam with P&O Ferries and this was such a relaxing and fun way to travel. You can read more about my experience here: Getting the ferry to Rotterdam with P&O Ferries.
Eurostar – Another easy way to get to Rotterdam is to take the Eurostar. It takes just over 3 hours and is direct from London St Pancras International to Rotterdam Central. SOO easy!
Fly – You could fly direct from London City or fly from most UK airports to Amsterdam. There's a train from Amsterdam Schiphol Airport to Rotterdam which takes 26 minutes.
And here's the video from my trip! If you're not taking the ferry over then skip to 1 minute 30 to see my 2 days in Rotterdam.
6 things to do in Rotterdam
There are so many things to do in Rotterdam and there are loads of museums and galleries. During my visit the weather was beautiful so I spent most of my time outdoors just walking, enjoying the parks and the incredible architecture around the city. I also spent a lot of time shopping, eating and drinking so there's more on that further down. Here were my favourite things to do in Rotterdam…
#1. Admire the city's architecture
The majority of Rotterdam was destroyed during World War II which is why Rotterdam is so different to Amsterdam. The city has been rebuilt and is now filled with modern, sleek, innovative, creative and unusual buildings. My favourite thing about many of the buildings was the way a slick skyscraper would stand next to a quaint little house, emphasising the uniqueness of them both.
If you'd like a local expert to show you around and highlight the best of Rotterdam's architecture then you can take a 2.5 hour architecture walking tour for £16.99. I like to do tours like this when I'm short on time as you can guarantee you'll see all the best the city has to offer in a short space of time.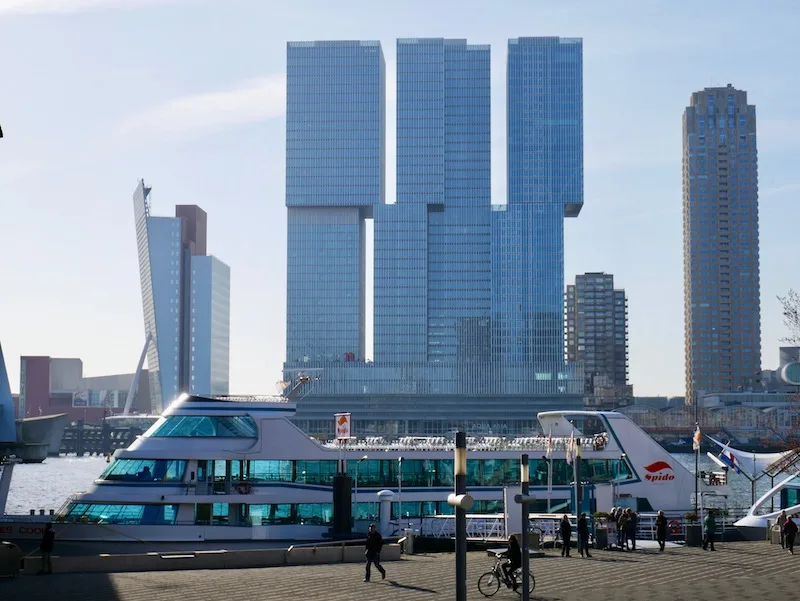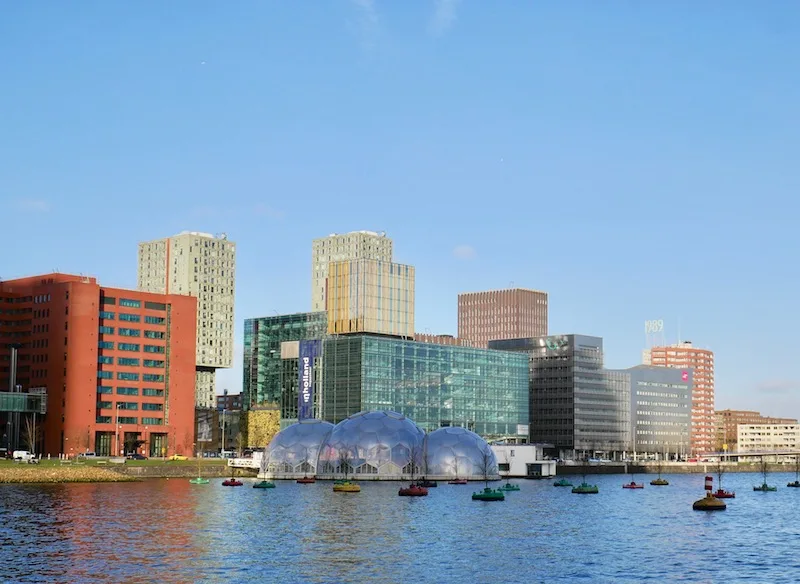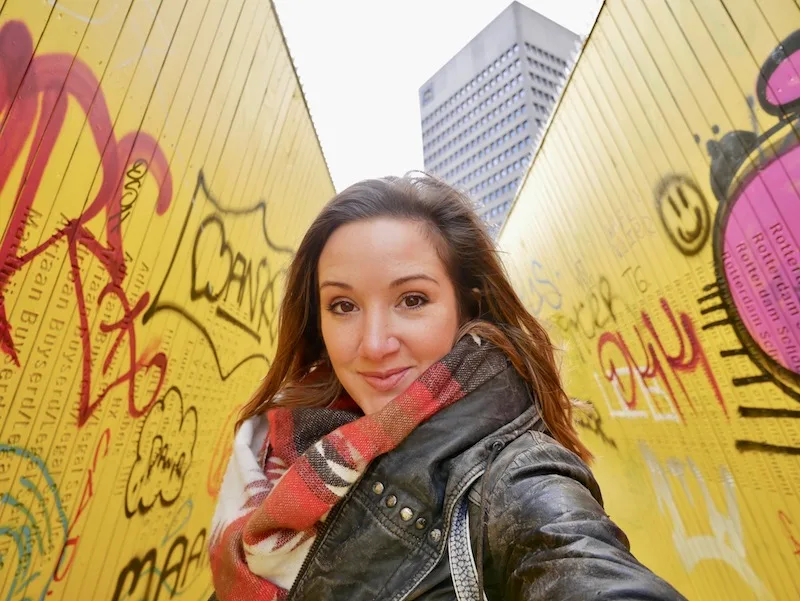 #2. Visit the Cube Houses
You can't list the things to do in Rotterdam without mentioning the Cube Houses!
Rotterdam's Cube Houses are innovative houses shapes like cubes that all appear to be toppling and tumbling on top of each other. The houses represent trees and together they're an incredible forest. These are real houses and people do live here but they're also a major attraction so one is open to the public. You can also rent one on Airbnb for a similar price to my hotel room but for 4 people! I wish I'd known this sooner!
You can pay to enter the Cube Houses and you can take a special walking tour that includes entrance as well as a knowledgeable guide too. This two hour walking tour looks like a good one as it includes entrance into the Cube Houses.
#3. Go to the top of Euromast
Rotterdam's Euromast is 185 meters tall and you can ride to the top of this observation tower for gorgeous views over the whole city. The skyline looks beautiful from up here and you can really see the diversity around the city. Visitors go into a rotating room with an audio guide giving more information about Rotterdam. There's also a café and a restaurant at Euromast which are both a little expensive but the cakes in the café were delicious – and a nice treat after a walk through the park which leads to the tower.
You can buy your ticket when you arrive or you can purchase it online through Get Your Guide for £9.41.
Note: You can't use cash here, only card.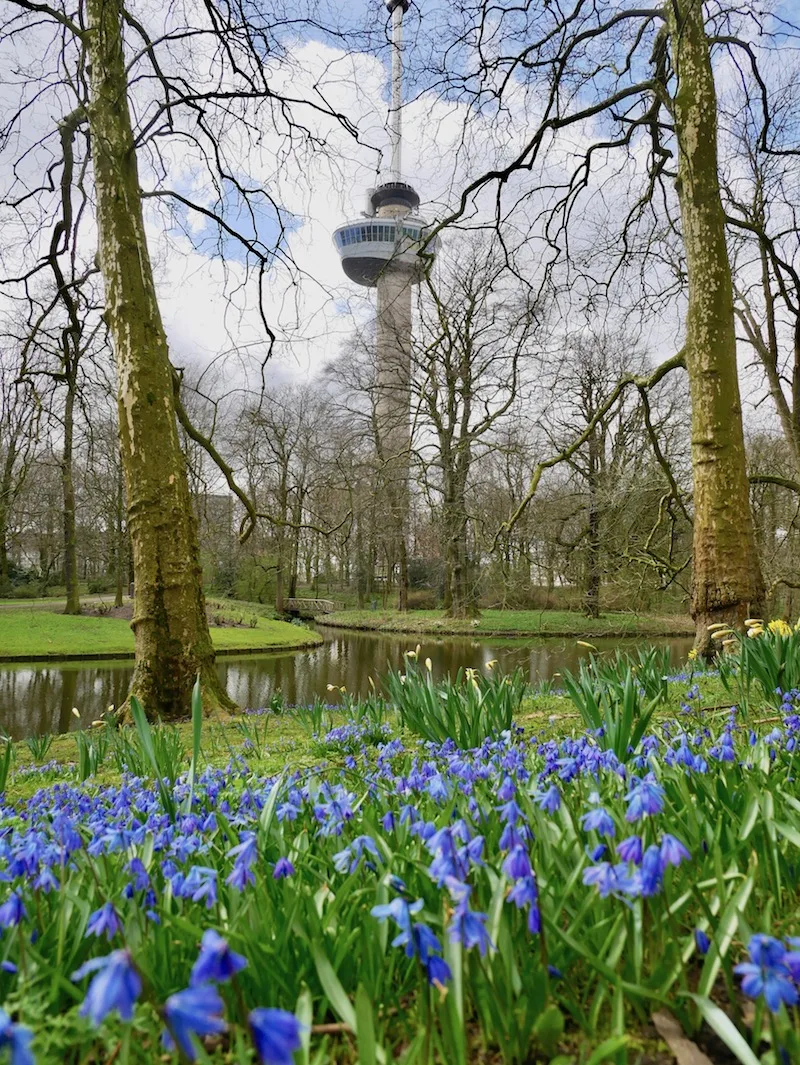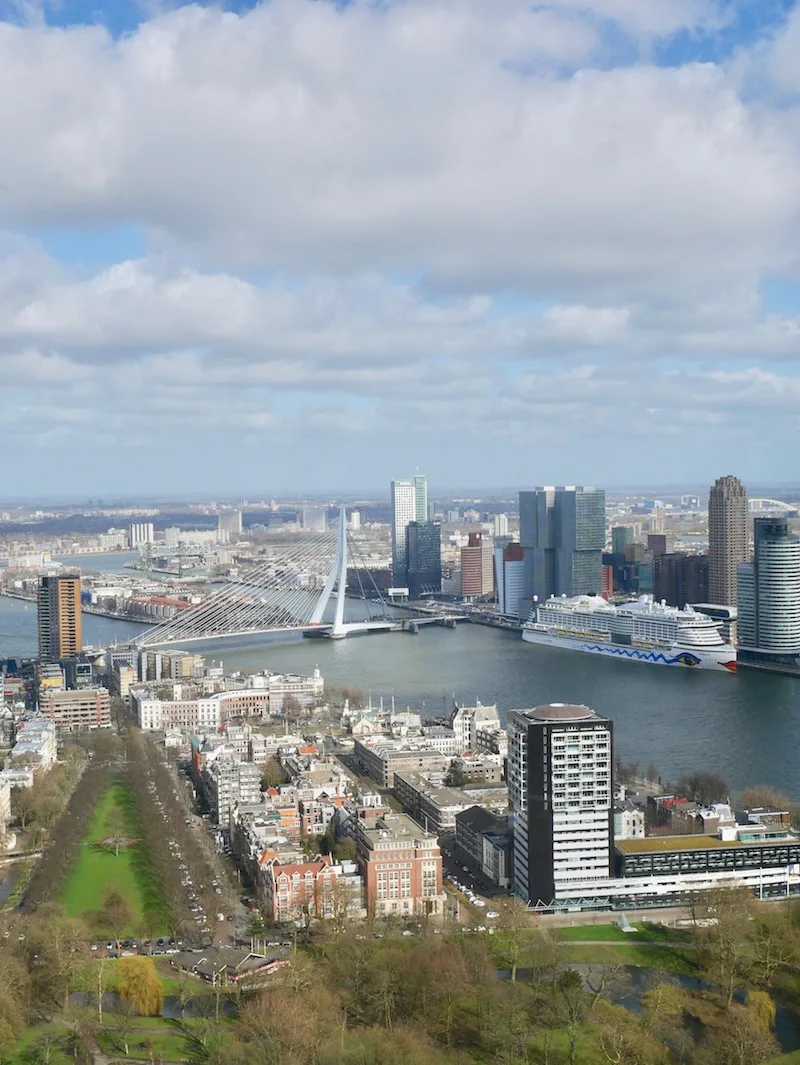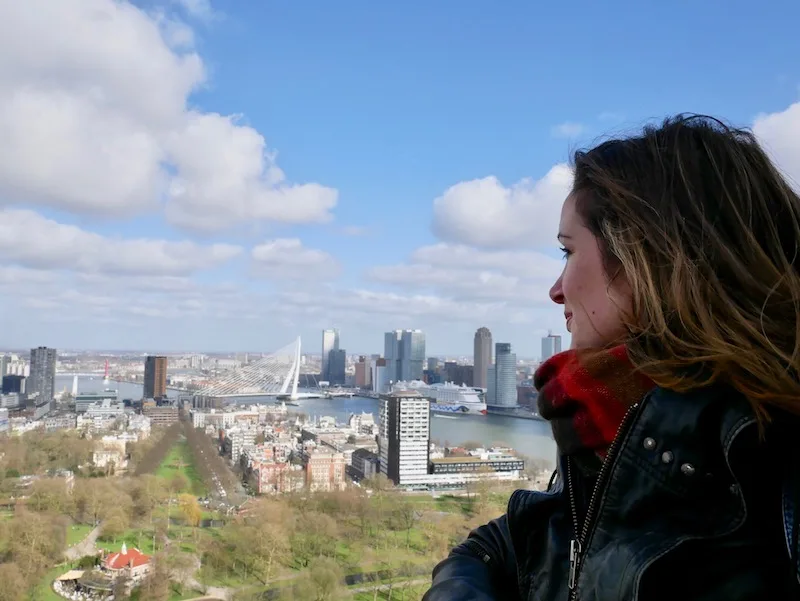 #4. Admire the Erasmusburg Bridge
If you're staying at nhow hotel you'll have an incredible view of Erasmusburg, but if you're not staying there I'd highly recommend a walk across. The beautiful suspension bridge is popularly known as The Swan and links the northern and southern parts of Rotterdam.
Travel Hack Tip: Even if you're not stay at nhow hotel, you can get a great view of the Erasmusburg Bridge from the hotel bar.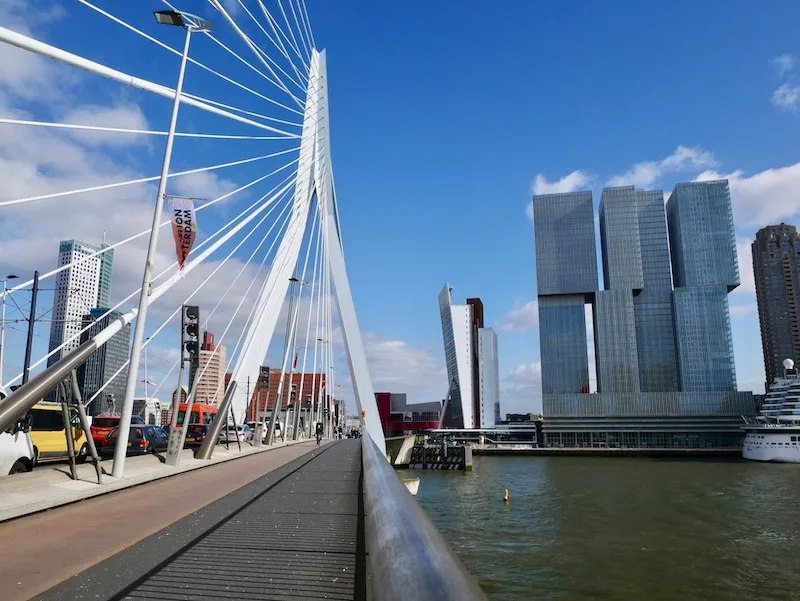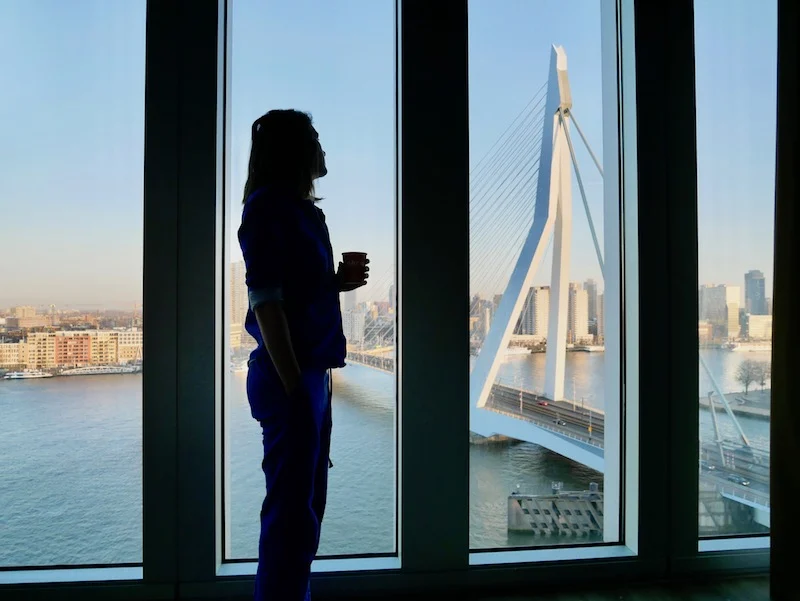 #5. Eat lunch at Makthall food market
Even if you don't eat at Markthal Rotterdam, it's well worth visiting just to see this architectural landmark. It looks particularly impressive at night time with the interior all lit up but is lovely throughout the day. This horseshoe-shaped indoor food market houses more than 100 food stalls where you can grab a casual bite to eat or be seated at the many restaurants.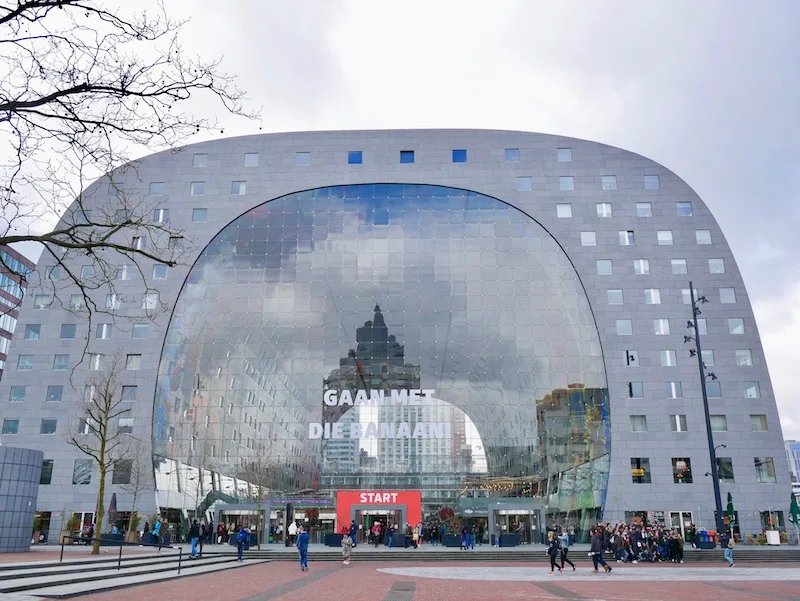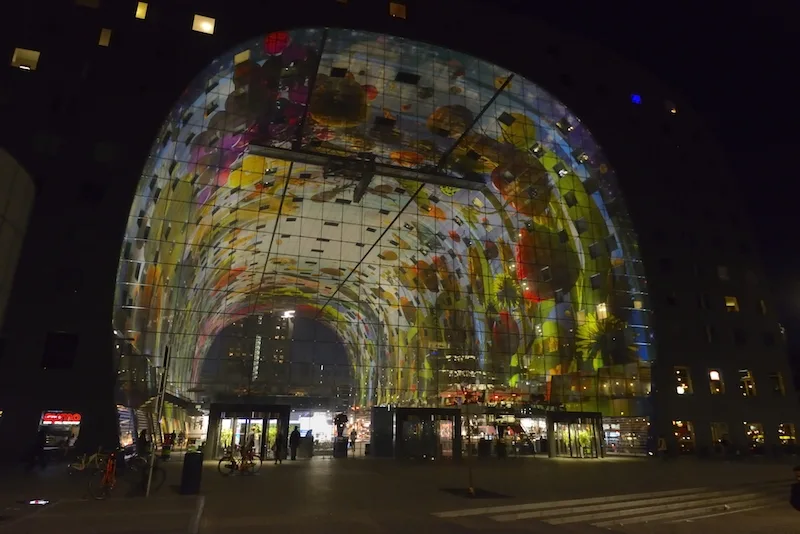 #6. Visit Delfshaven
Delfshaven was a highlight during my trip and is definitely one of the best things to do in Rotterdam. Delfshaven is a picturesque and historic area that survived the bombs during the war. There's a small harbour surrounded by the tall and wonky historical buildings you expect to see in Amsterdam. It's so sad to think that this is what all of Rotterdam would have looked like before the war but I was very happy a tiny part of it has survived.
Travel Hack Tip: I visited Delfshaven at about 10am and it was completely deserted. It was lovely to have it to myself but if you'd like to visit a bar, cafe or restaurant then I'd recommend going later in the day.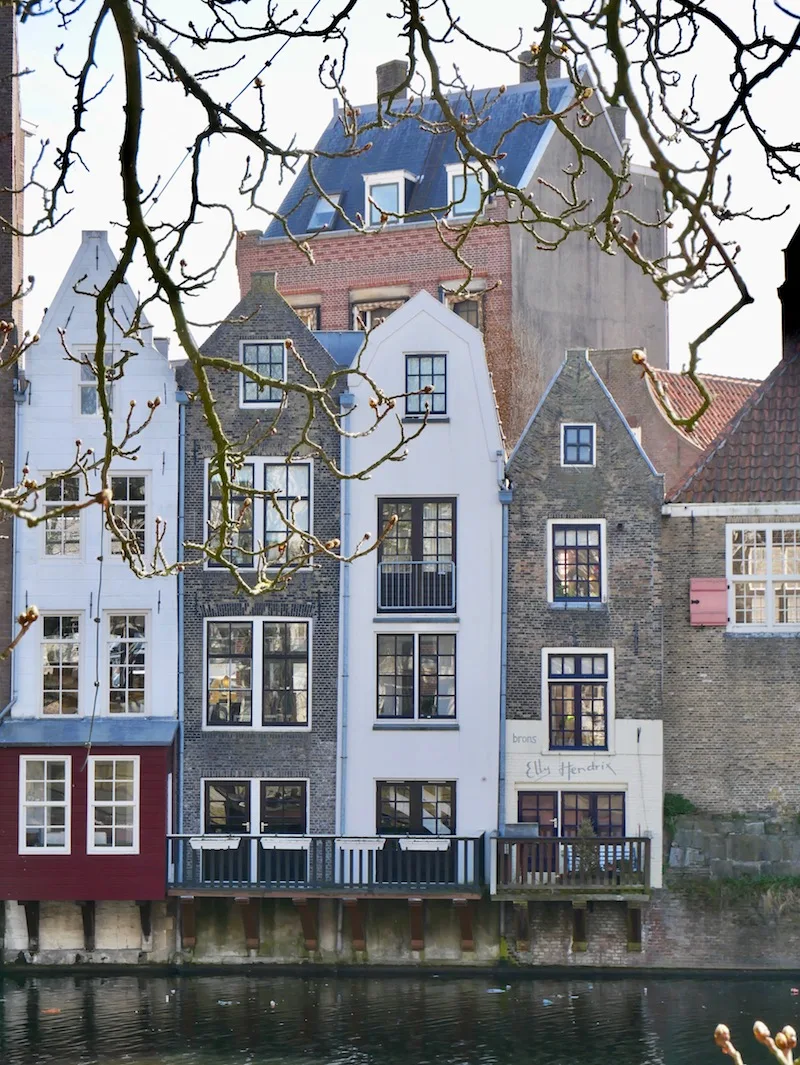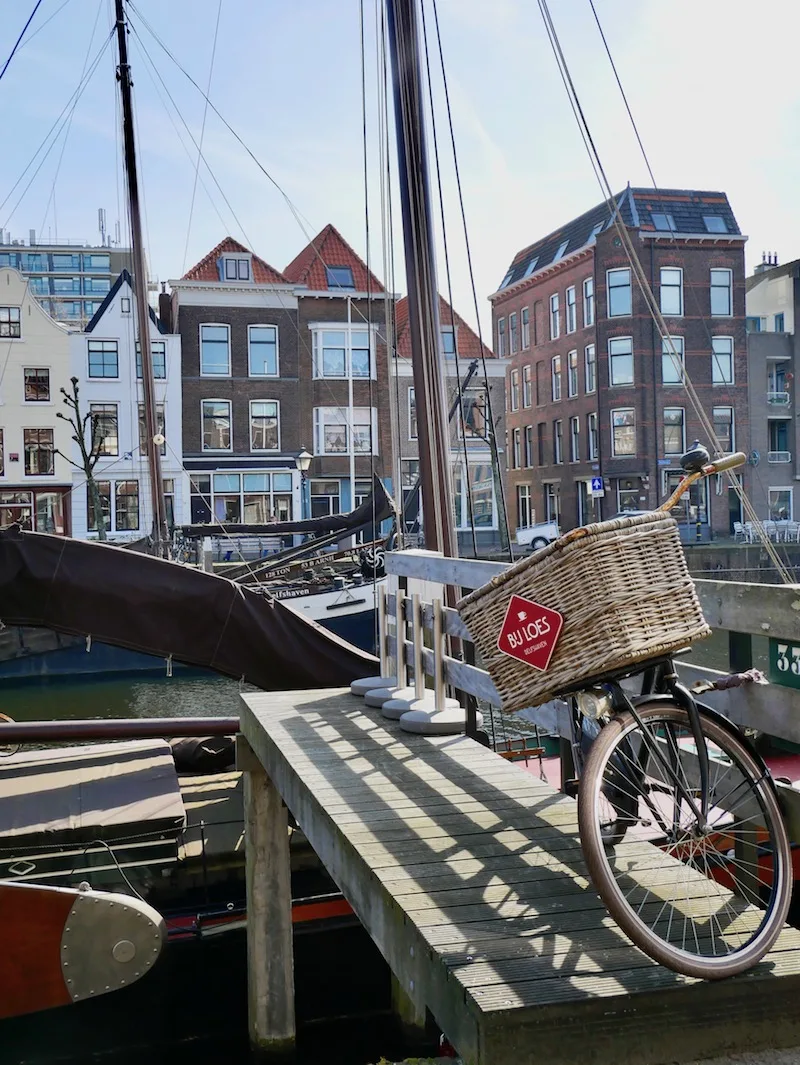 Shopping in Rotterdam
I loved shopping in Rotterdam. There were so many cool boutiques and independent shops selling unique goods from up and coming designers. I wouldn't usually recommend shopping during a holiday as you can shop anywhere in the world but it's so unique here that it's one of the best things to do in Rotterdam. Here were some of my favourite shops in Rotterdam.
Inconcept
This large store has a few stores and spaces within in and it's a place where young designers can get their work seen. There's a coffee shop in here called Cinta Coffee which looks very cool and they guy who owns it wrote a guidebook to Rotterdam so it's worth having a chat with him!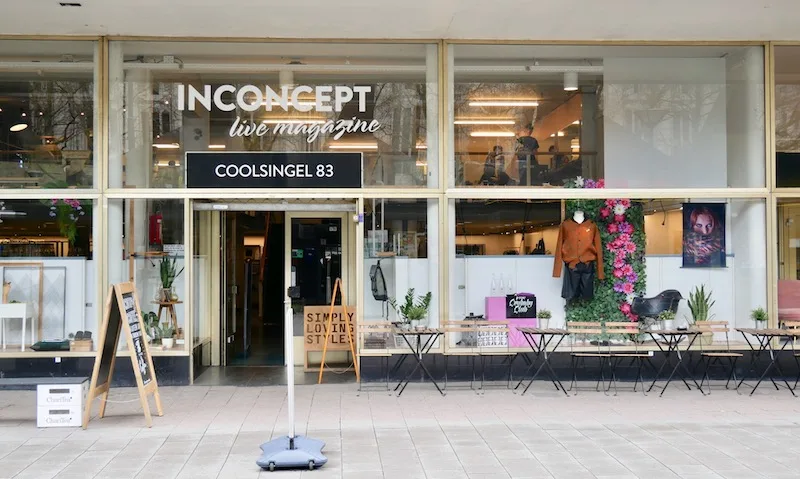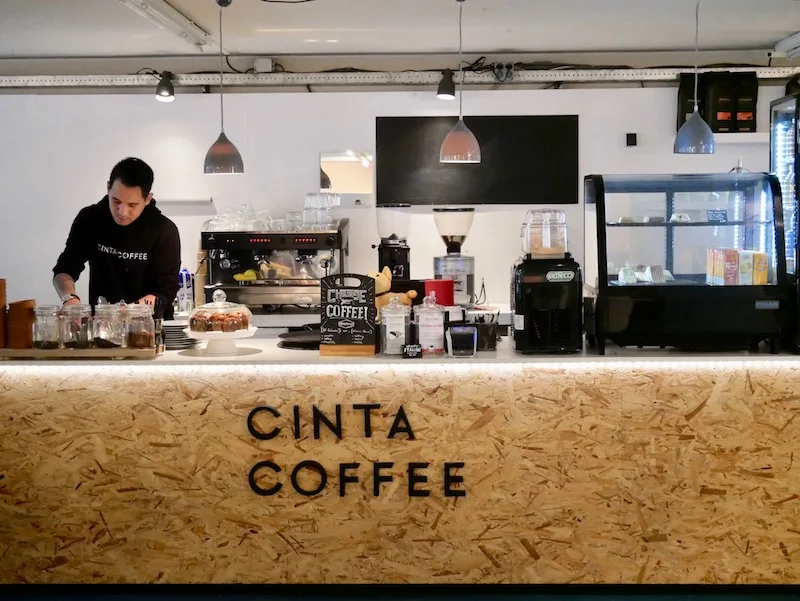 Lost and Found
Similar to Inconcept, Lost and Found (which is just next door) is a few spaces within one larger store. There's a coffee shop and lots of house plants and a cool boutique upstairs.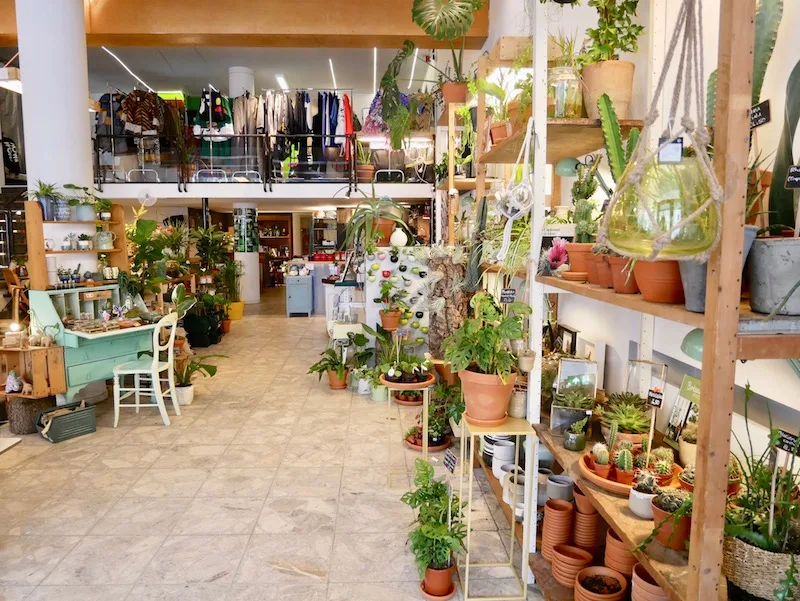 Plek
Plek was one of those shops where I wanted to buy ALL THE THINGS! Get your credit card ready! They also had super cute baby clothes and a great plant selection. Don't say I didn't warn you.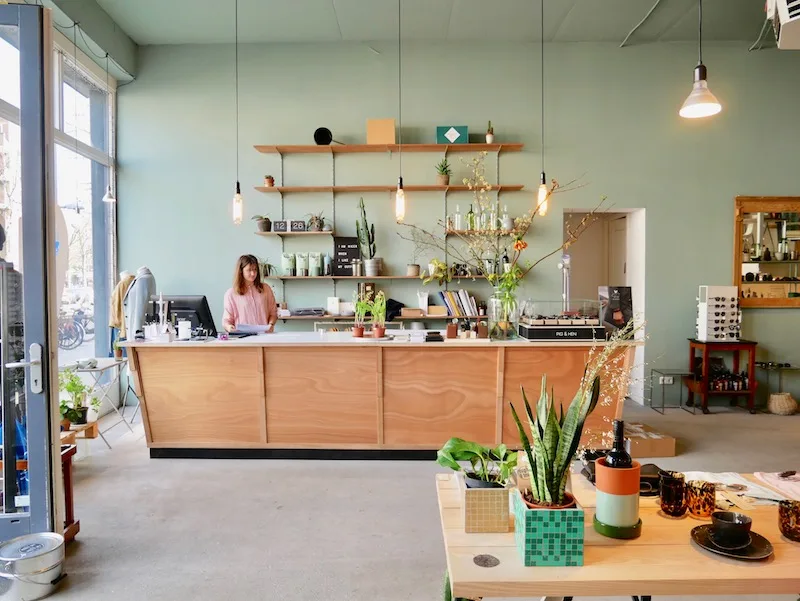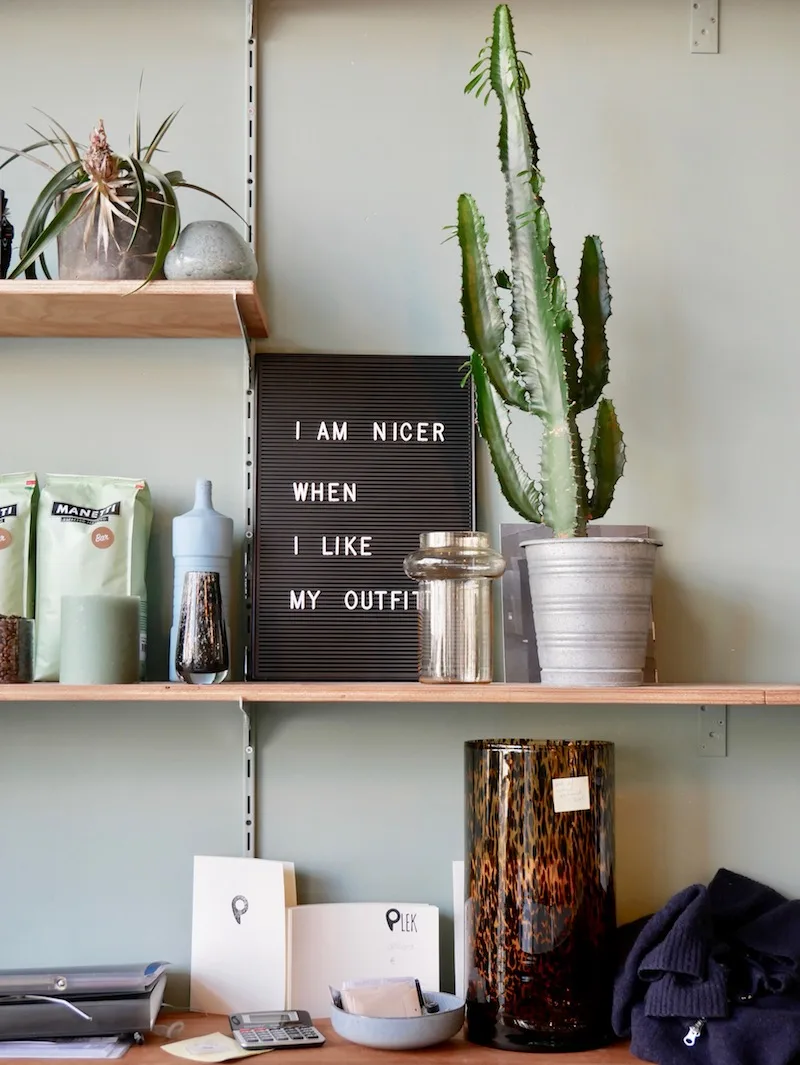 Eating and drinking in Rotterdam
You're going to be spoilt for choice when it comes to places to eat and drink in Rotterdam – there are so many places to choose from!
I haven't included any fancier places you might want to go for dinner because I kept it pretty casual but there were a lot of restaurants around nhow Hotel.
This super cool indoor food market is inside an old warehouse and is very close to nhow Hotel (making it a great breakfast option). It has a young, entrepreneurial vibe with all stalls selling delicious local produce. Book lovers should check out Bosch and the Young Book Sellers and cheese lovers will like Cheese Brewers. There's a coffee roasters and a bakery and plenty of options for a great dinner too.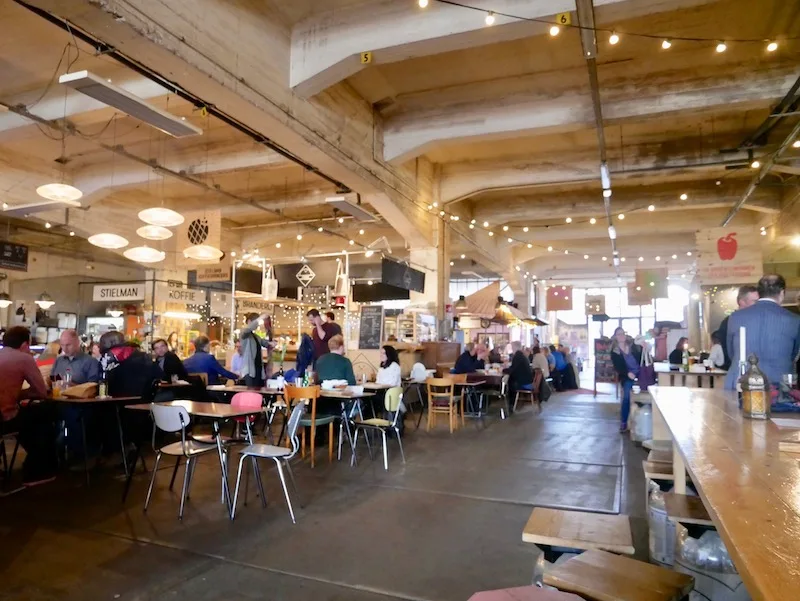 New York Hotel is also close to nhow Hotel and is an iconic hotel in the city as it's the former head office of the Holland America Line that took thousands of emigrants from Rotterdam to North America. There's a playful sense of nostalgia throughout the hotel and staff are happy for you to have a nose around. The Café Restaurant within the hotel is open to the public and has an energetic yet elegant and quirky vibe.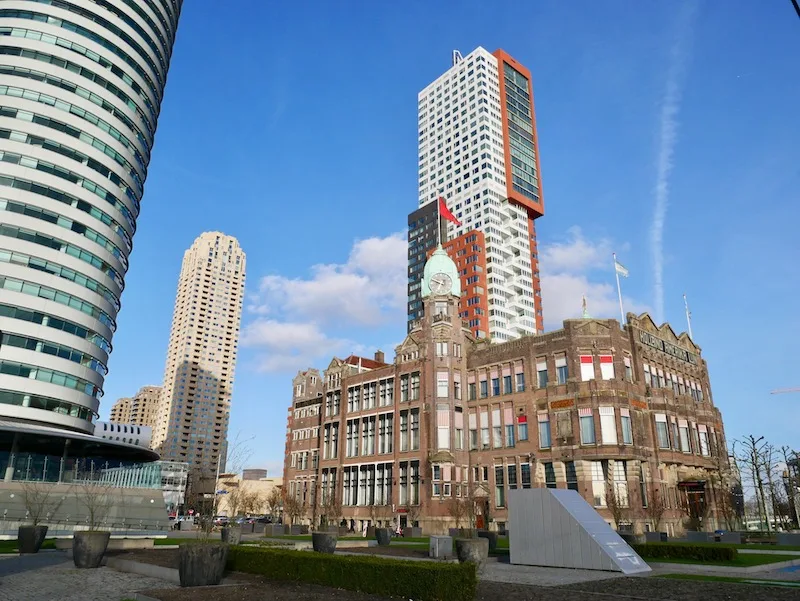 Great coffee, great cakes, a beautiful outdoor area and the prettiest indoor space. What's not to love? Oh, they have floral wallpaper too so it's an Instagramers dream!
It's also worth noting that on this road there are lots of cool shops and bars so you could stay in this area for a few hours.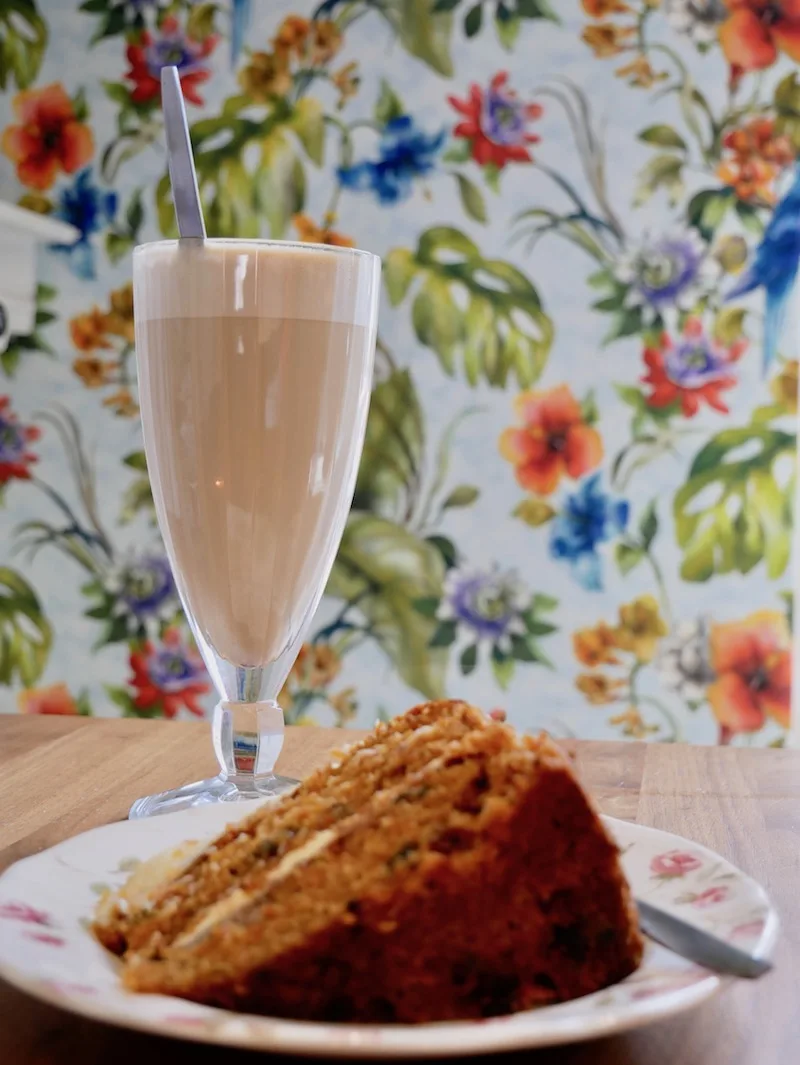 This coffee shops is in another very cool area with lots of cafes around it. This is the coffee shop for serious coffee lovers as they roast the coffee right here and they visit the plantations and have direct relationships with the farmers. It's worth following them on Instagram because their stories are always about coffee tasting! The name literally translates to Man with Glasses of Coffee – expect lots of coffee and hipsters in glasses.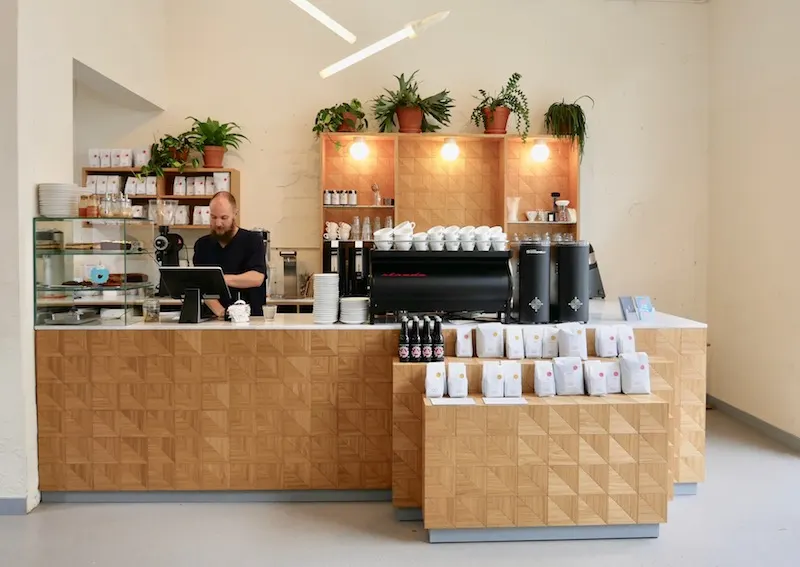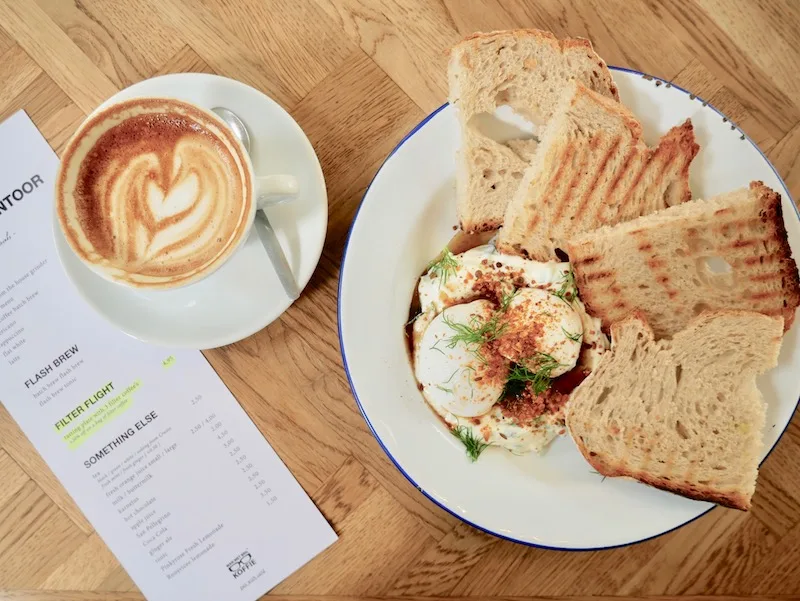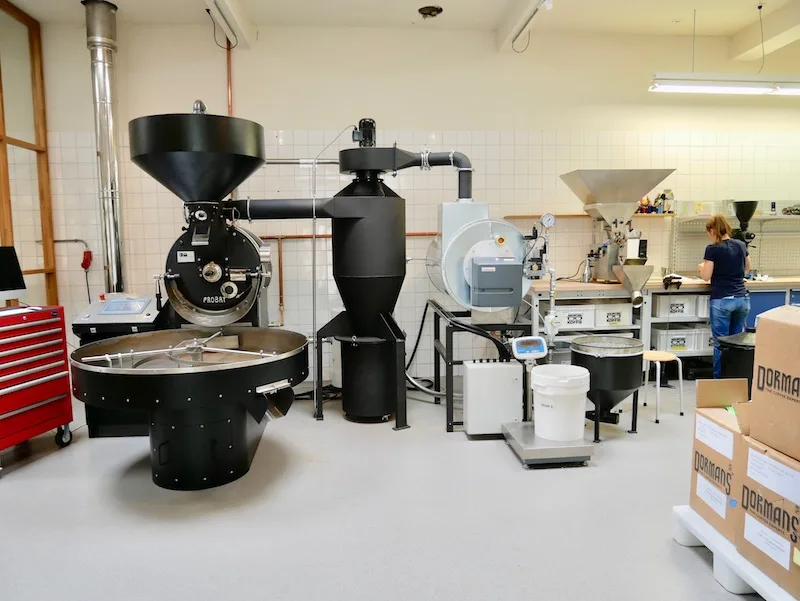 I didn't actually go here but I had it on my list but just didn't get time. It's a coffee shop located in an old police station that employs underprivileged young people and ex-prisoners and gives them the opportunity to work and get on their feet. It's such a fantastic concept and I hear they also do great coffee so it's a winner all round.
This is another place I didn't actually make it to but I read about it. It's not for everyone but if you're close by it might be worth a trip! At Amada they….wait for it…print a selfie in your coffee foam. Yea, weird I know but that's definitely one for the gram!
I didn't eat in here, I just wandered up to have a look and I'm so glad I did! This is a rooftop restaurant with a difference because they have the first large harvestable roof in the Netherlands. They have bees, vegetables, fruit and herbs growing up here. It's also a very cool urban restaurant and, yes, the windows look like giant holes in the walls.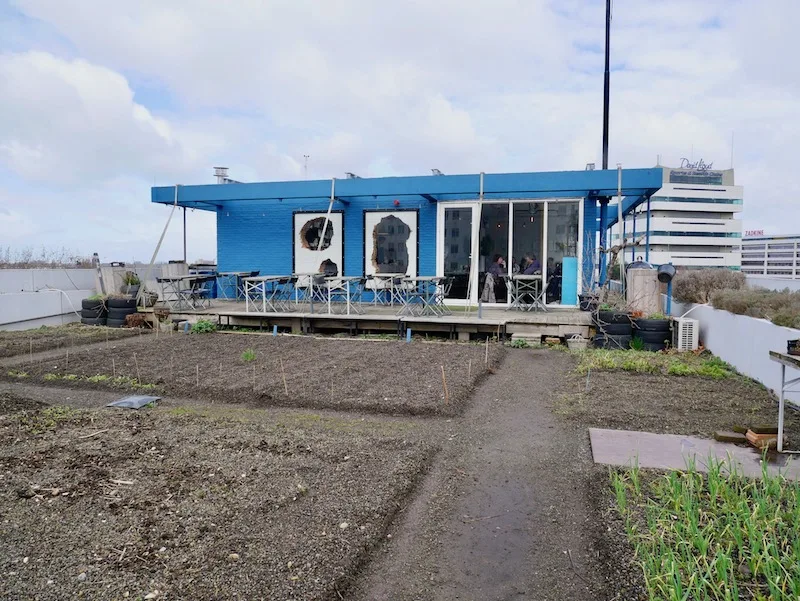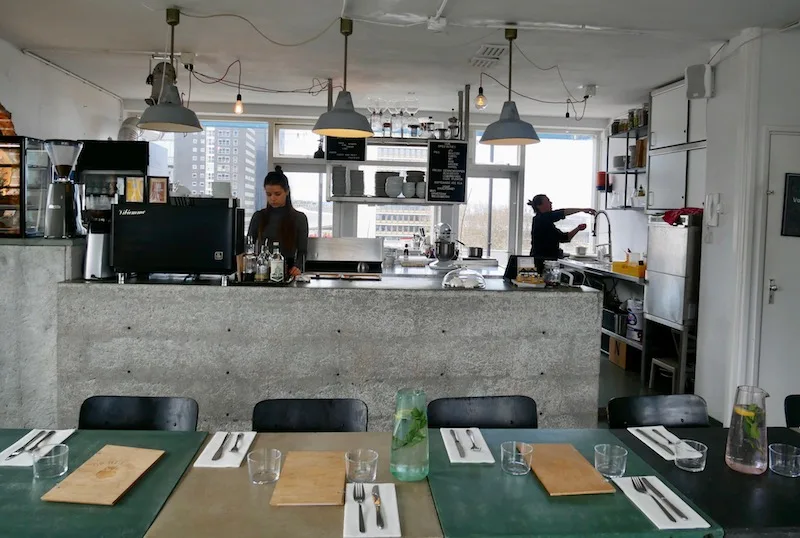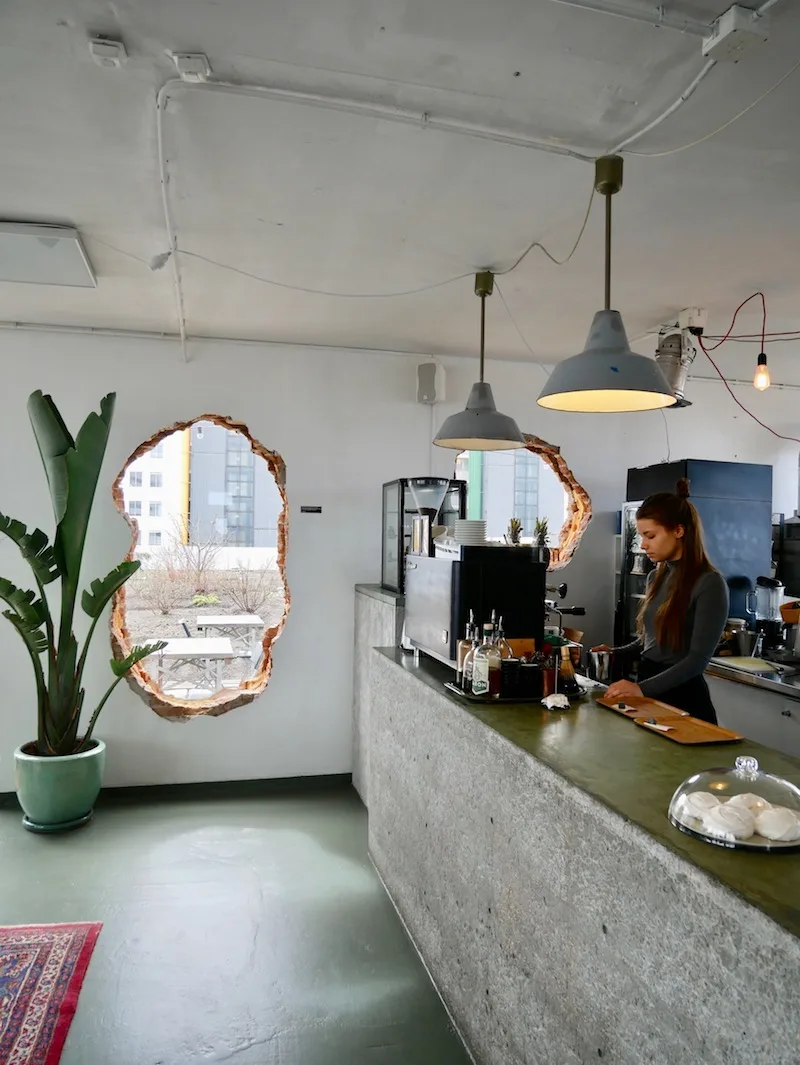 King Kong is a hostel with a super cool café/restaurant below. I was lured inside by the quirky exterior and realised it was an Instagram dream inside! The food is all homemade, healthy and often organic and there are lots of veggie and vegan options.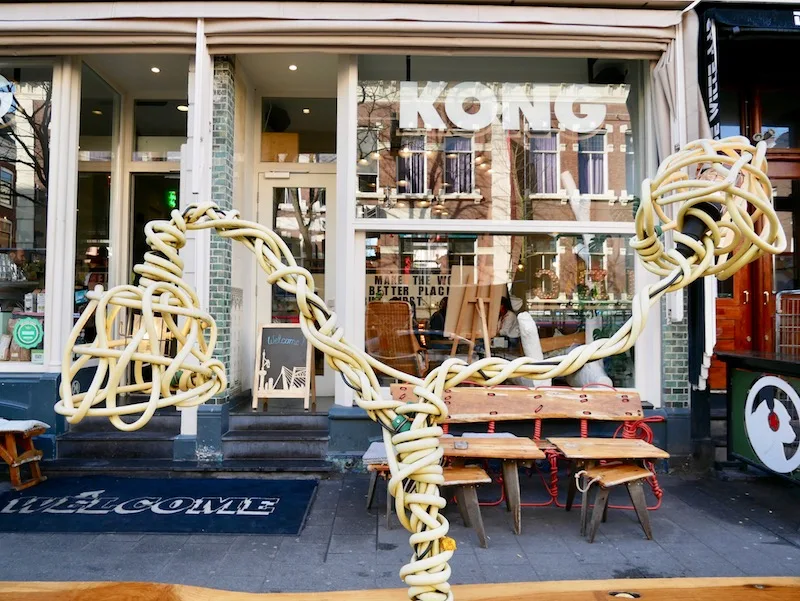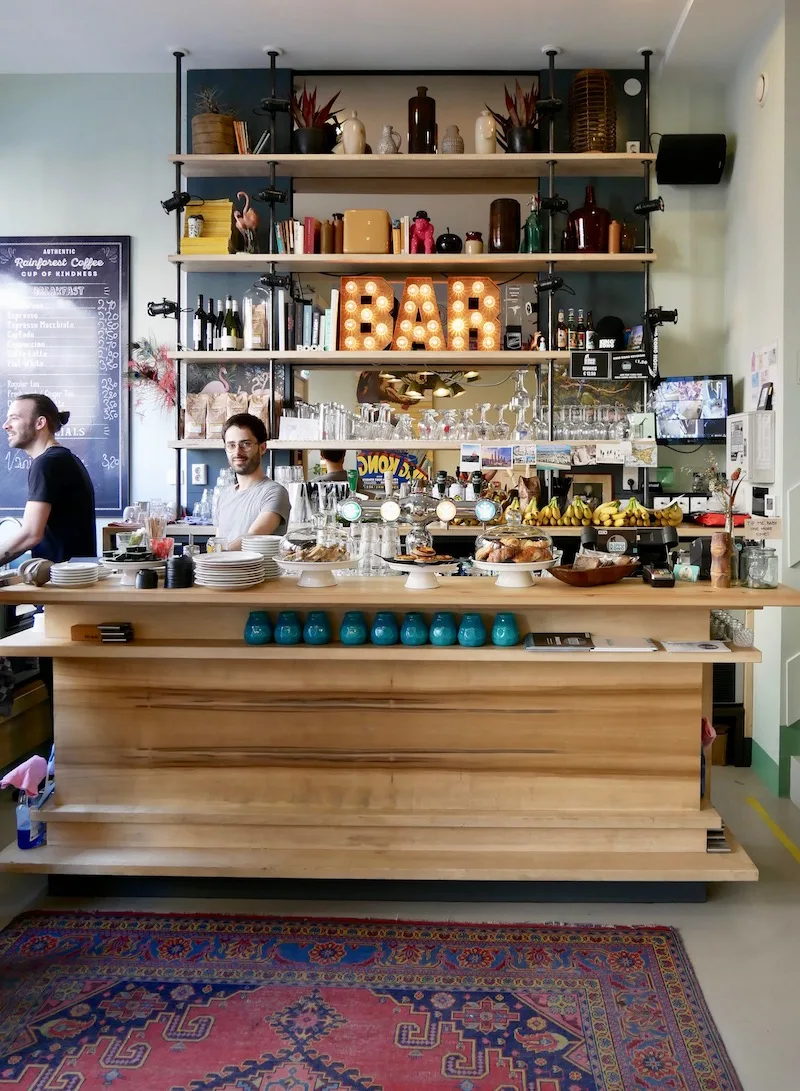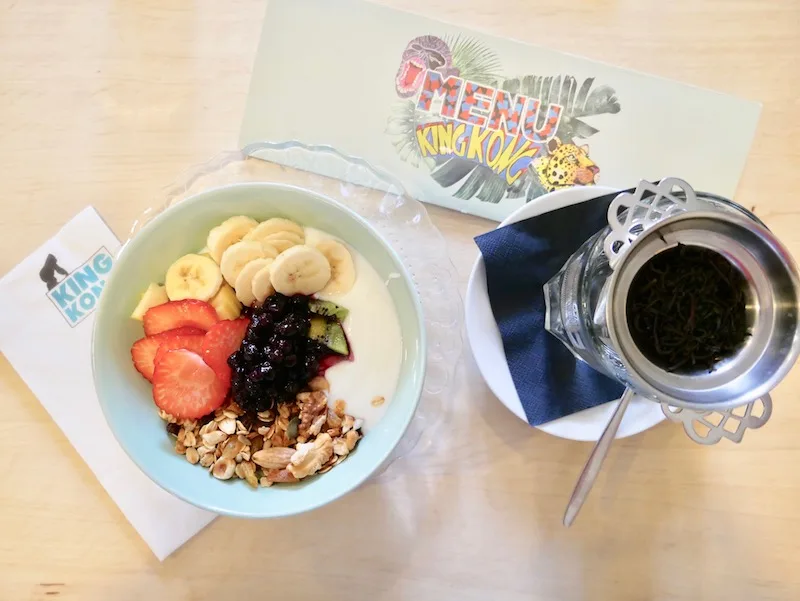 Planning your trip to Rotterdam
Before my trip I made a huge list of all the things to do in Rotterdam, the places I wanted to go and things I wanted to see and plotted them all onto Google Maps. I ended up with a map like this which was brilliant as I strolled around the city. I'd go for a wander and get a bit lost and then check my map and realise there was a cool café just around the corner that I'd wanted to visit. I highly recommend doing the same!
I found the blog, Weekends in Rotterdam, to be a really useful source of information.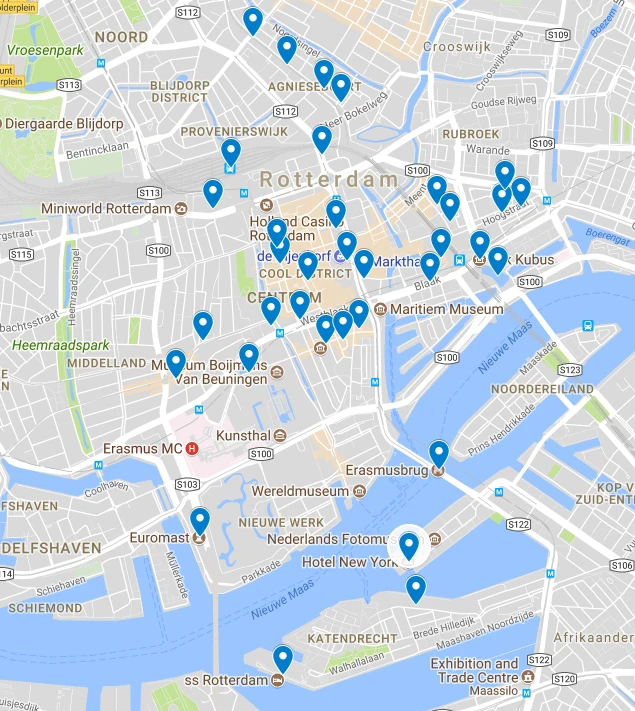 I hope I've convinced you that a weekend in Rotterdam is a great idea as this is such a lovely city for a short break.
This trip was in collaboration with P&O Ferries.