'The Peak' is one of Hong Kong's biggest tourist attractions. You ride a worryingly old tram up a worryingly steep mountain 552m high. The tram was built in 1888 and has barely been altered since; apparently this is meant to be part of the attraction to riding it.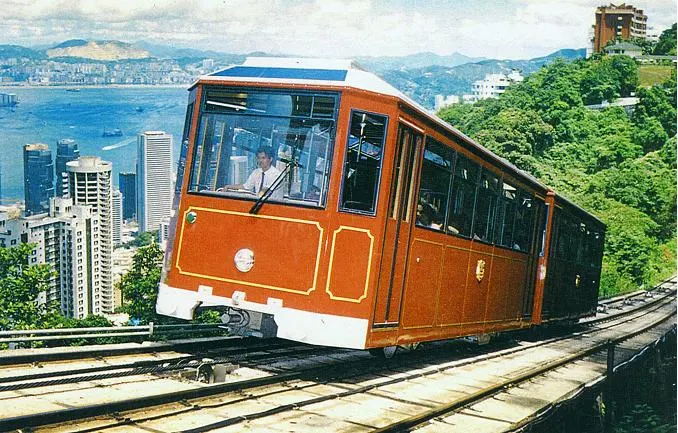 It felt as though the tram was almost vertical at times and it would have been impossible to stand up; I found it difficult enough to hold my head up straight as gravity attempted to bend it in some unnatural direction. The tram slowly rattled and creaked and struggled and heaved itself up the mountain and I was extremely pleased to get off at the top and even more pleased when I saw the view.
There was an amazing panoramic view of Hong Kong Island, Kowloon and Victoria Harbour and on the other side the sun was setting over an equally amazing view. I was pleased we arrived just before sunset as we saw the city in daylight and then when it was all lit up and twinkling through the night.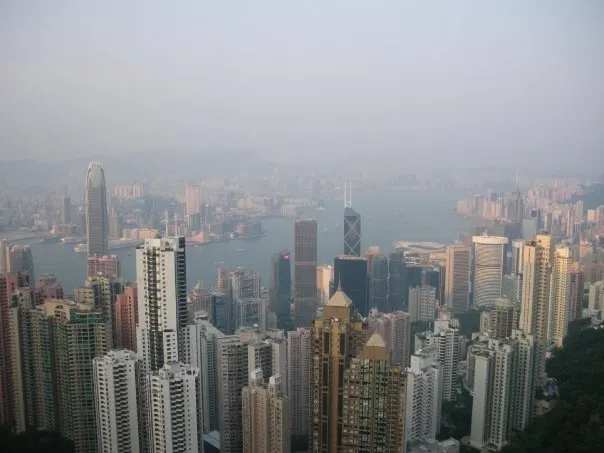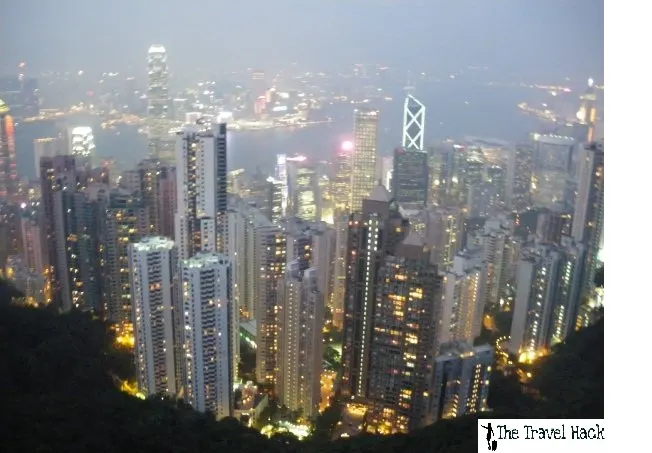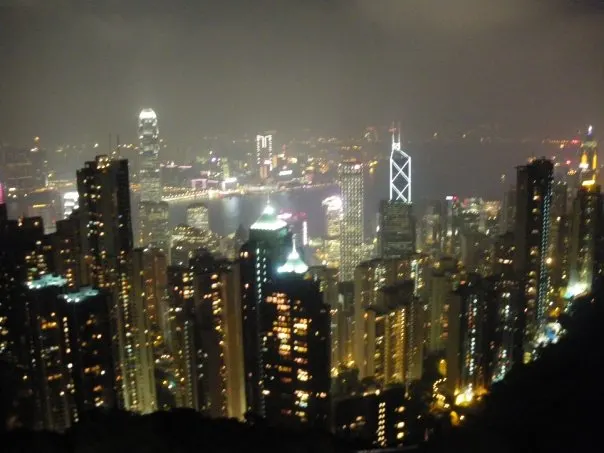 We ate dinner at 'Bubba Gumps'. Another overpriced tourist trap at the top of The Peak but it was well worth it and we weren't quite ready to decipher a Chinese menu; this was our first day backpacking so we opted for a bit of flashpacking!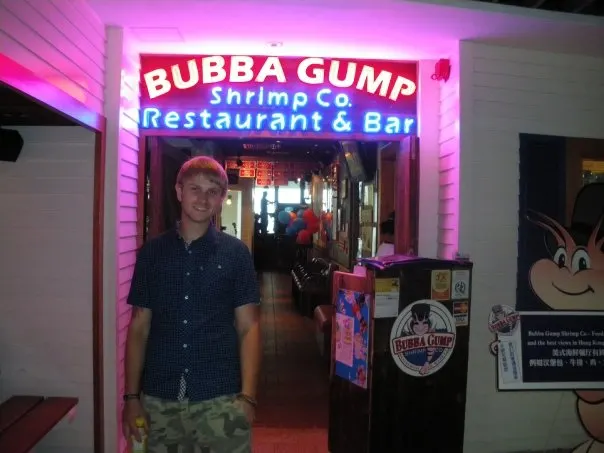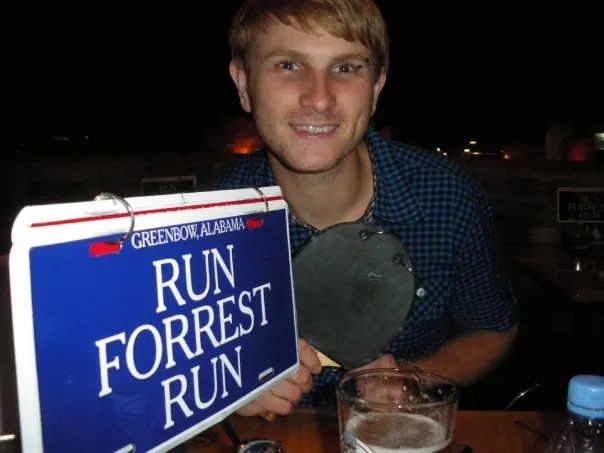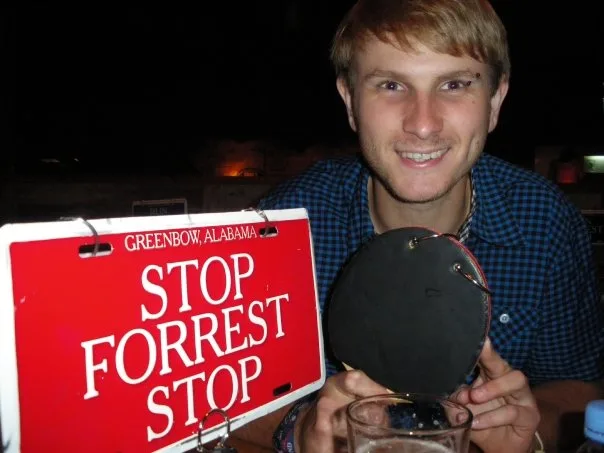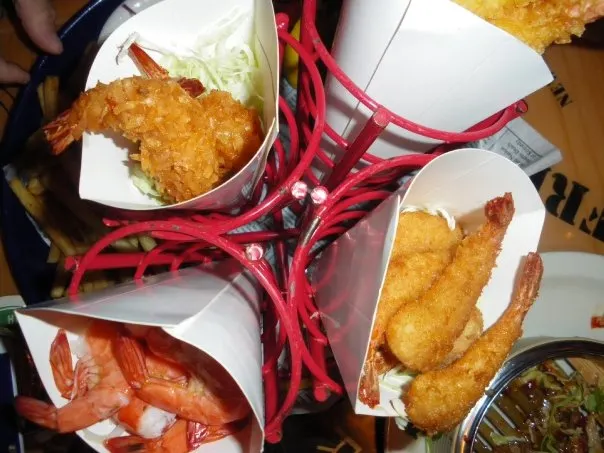 We ate what felt like half the shrimp in the sea, cooked in every possible way and dunked in every possible sauce. We then sat at the bar with our stools facing the amazing view while we sipped cocktails from tacky, flashing plastic beakers they gave us for free, probably because they felt guilty about charging us so much. The restaurant has amazing views across the harbour where you can see the Symphony of Lights, the world's biggest nightly synchronized light show. 41 buildings are included in the show and the lights dance through the sky in time to some funky tunes.
Have you ever been to The Peak in Hong Kong?
Please tell me I wasn't the only one that was scared by the tram and spent a small fortune at Bubba Gumps!