I've had my Danner Boots for three years now and I thought it was finally time to write a Danner Boots review!
A lot of you guys ask if they're worth it because they're so nice…but so expensive. Danner boots also look a bit different to your modern hiking boots so I get a lot of questions about whether you can actually hike in them or if they just look pretty?
So I'm here today to tell you more about these beautiful boots and answer all those questions!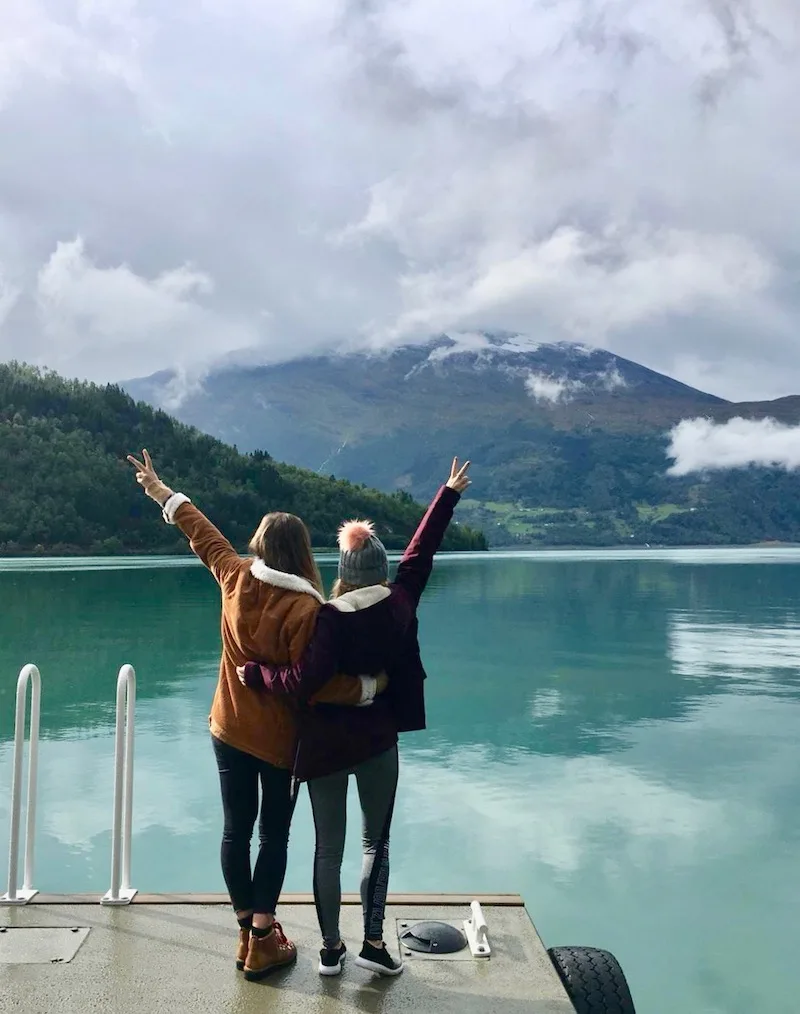 Let me tell you a little about Danner Boots
Danner are a US boot manufacturer from Portland with a commitment to superior craftsmanship. Yes, I pulled that from their website, but it basically means they're really, really well made.
I became familiar with the brand when Reece Witherspoon wore a pair of Danner boots when she starred in the film 'Wild'. The bright red laces of these boots caught my eye and they were instantly on my radar! Reece Witherspoon hikes over 1,000 miles of the Pacific Crest Trail and, despite it being a tough story, she looks fabulous in these boots!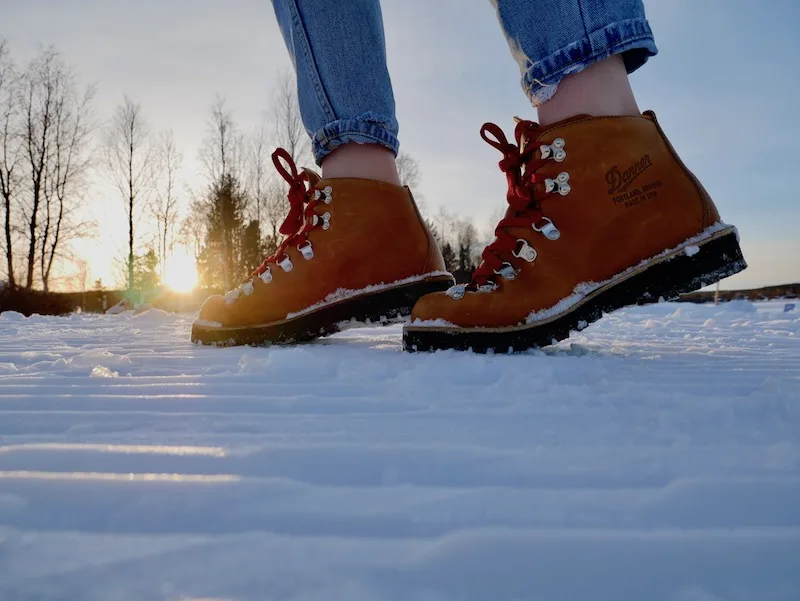 Danner Boots Review: Women's Mountain Light Cascade
Reece Witherspoon wore Danner's Mountain Light Cascade in tanned leather with red laces. So when I was approached by Danner and asked if I'd like to review a pair, of course, I chose the Mountain Light Cascade!
They're an iconic boot introduced in the 1970's. The Mountain Light Cascade boots are made from one-piece full grain leather with flat, red laces and Danner's rugged Vibram Kletterlift outsole. The leather is a gorgeous shade and with weather over time to give a more rugged but equally gorgeous look. They have a Dri-Lex® liner which is breathable and dries quickly and is also good for both hot and cold conditions – so they're a good all-rounder.
The boots I have are not waterproof but they've kept my feet toasty and dry during many wet hikes! There is another version of these boots available and they're waterproof and cost £13 extra.
They're a classic boot because they're rugged enough to take on the mountains, but stylish enough to take you into a classy, countryside pub or the city streets. They can be styled with classic outdoor attire, with jeans or with a gorgeous long, wool coat for that glamorous outdoors look.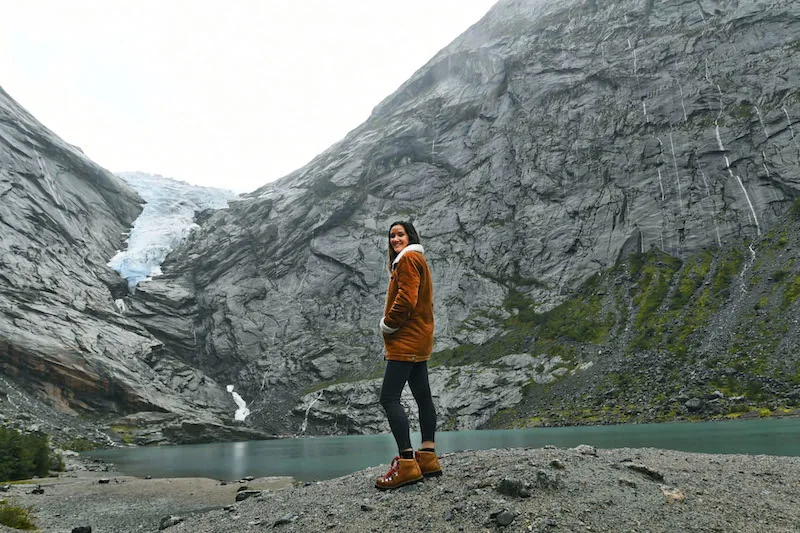 Do the Mountain Light Cascade boots give you blisters?
Before I go any further with this review I need to be totally honest and say that it took me so long to wear these boots in!
I have friends who have bought the same boots after seeing mine and they haven't had any problems with blisters or soreness as a result of their Danner boots. But jeeze, I had blisters every time I wore them for about 10 times!
In fact, they hurt me so much I barely wore them for the first year. Even with thick ski socks they really hurt. I'll pull them out of the cupboard every few months in the hope that they'd softened but they didn't for so long.
And then one day, I put them on and they felt like they were made for me!
I couldn't say how long this process took but it was a good 10 days of wearing them.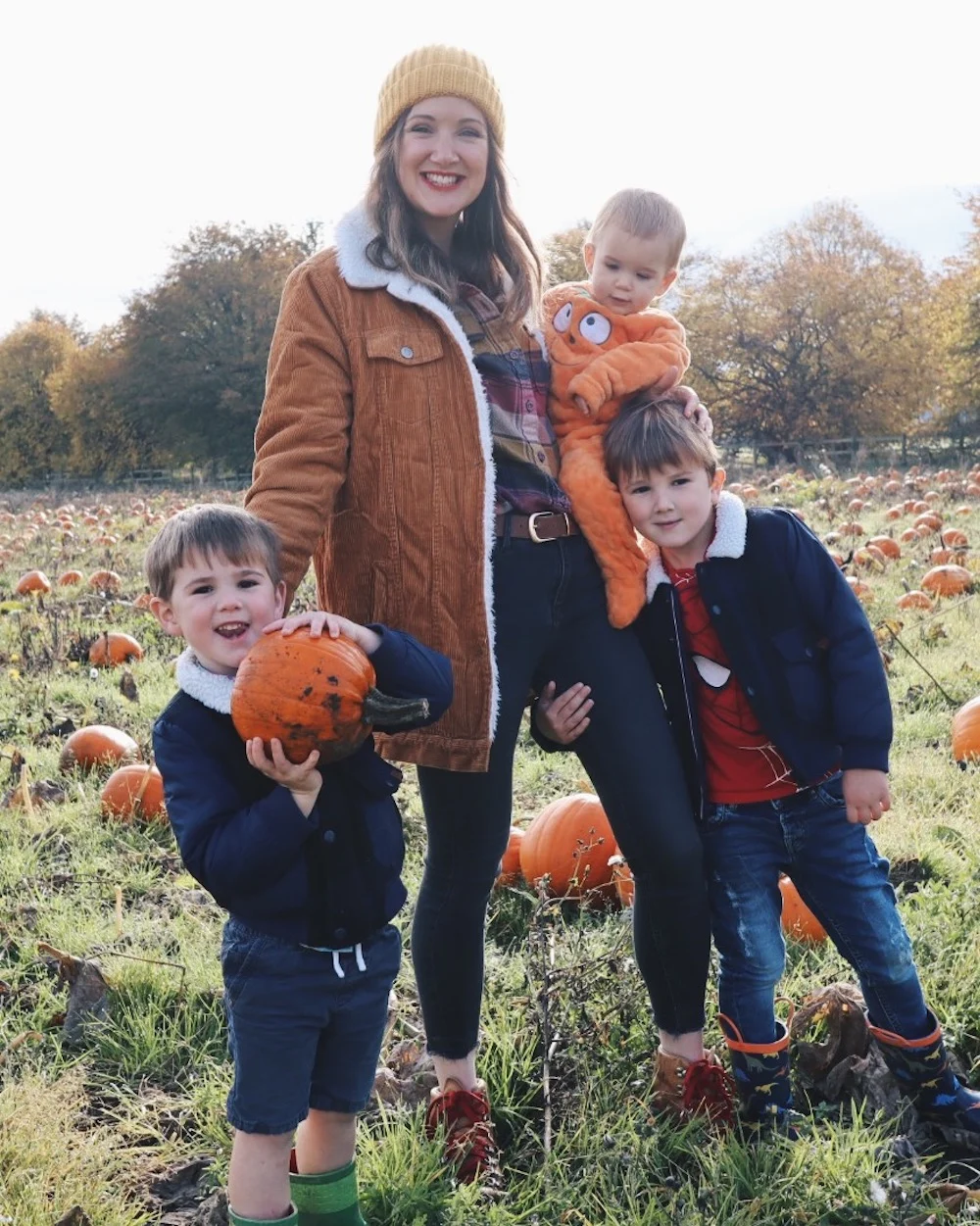 Danner Mountain Light Cascade review
Now that I've worn these boots in they are the comfiest boots I've ever owned. They felt a bit clumpy and heavy at first but I soon got used to that and now I really like the solid, sturdy feel of them. Sturdy is the best word for them! The chunky, solidness of them is lovely and feels very different to the lightweight hiking trainers I'm used to.
There is no danger of ankle wobbles when wearing these boots and they're so supportive around the ankle.
You do need to spend a moment when fastening them up to pull the laces tight and ensure they're wrapped around the clasps properly. While doing this, you also need to make sure the tongue of the boot is in the right place or it will slip to the side and will be uncomfortable on the side of your ankle. But once you get used to putting them on properly you won't think anything of it.
The sole of Danner Mountain Light Cascade is so chunky and grippy, making you feel really secure when you're hiking in slippy conditions.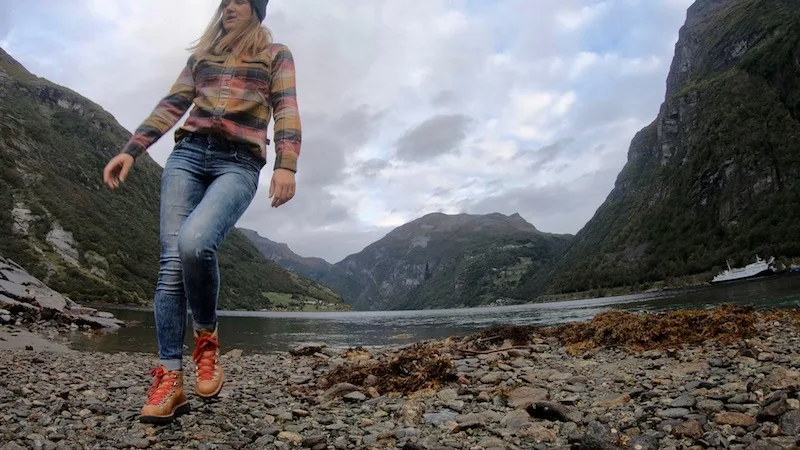 The chunky style
As I said above, the chunky, rugged style felt a bit clumpy for me at first. I'd never owned such chunky boots before and I mostly felt weird in them while I was driving. My feet felt too heavy!
But it was the chunky style that made me love them so much and I just love how these boots can become the main feature of an outfit. Yes, they look big when worn with tight hiking leggings but I love that look!
I'm writing this for anyone else who might not be used to wearing chunky fitting boots – they will feel weird at first but you'll get used to it and you'll soon love them!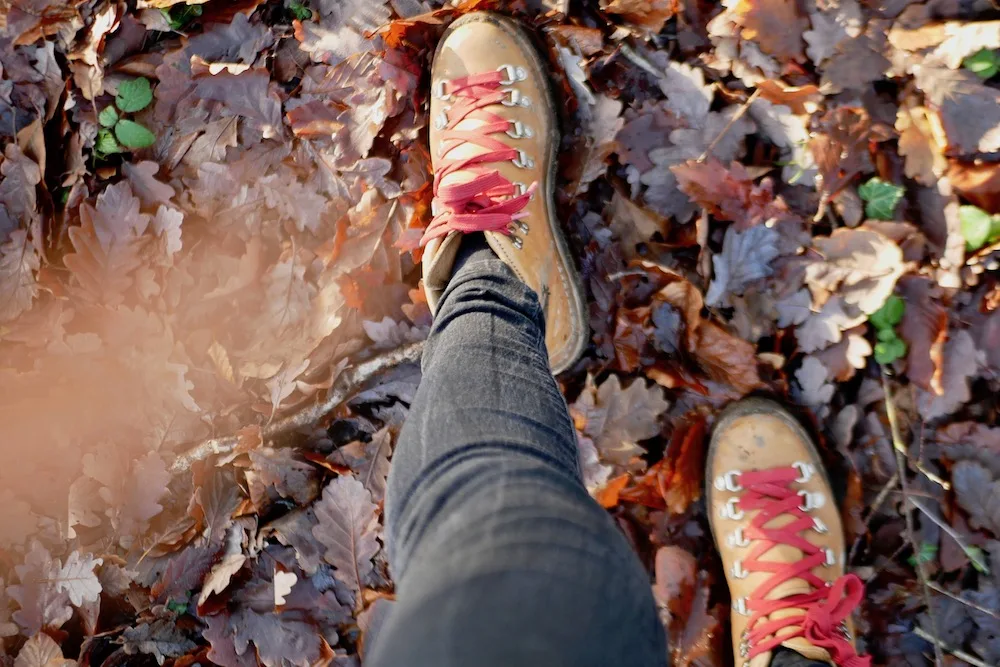 What do I wear my Danner boots for?
I wear them for so many different things!
I've taken them on three skiing holidays to wear around the resort. I wear them for hiking, for slow countryside walks with the kids, I wear them to do the school run, I wear them when it's raining or to go shopping.
But I mostly wear them when I want to look outdoorsy and fabulous at the same time.
There, I said it. I mostly wear these boots because they're flipping beautiful, not because of all the high-tech, serious stuff they do.
I wore them in Norway while exploring the Norwegian fjords and I wore them during an incredible arctic adventure in Finnish Lapland.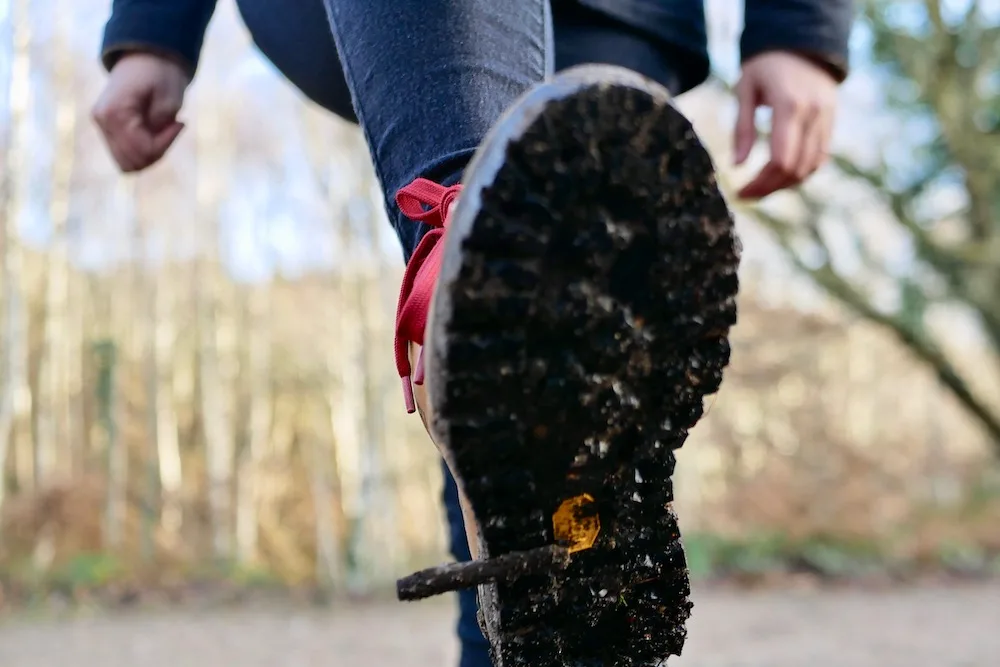 Are the Mountain Light Cascade boots true to size?
I usually wear a size 5 or a 5.5 and I have them in a 5.5. I think I went with a slightly bigger size to accommodate chunky hiking socks. They fit nicely but I wish I'd gone with a 5 as I would like them to be slightly tighter. It does actually say this on the website so I wish I hadn't got so excited and read everything first!
How much do the Danner Mountain Light Cascade boots cost?
They're currently priced at £283.03.
Yikes.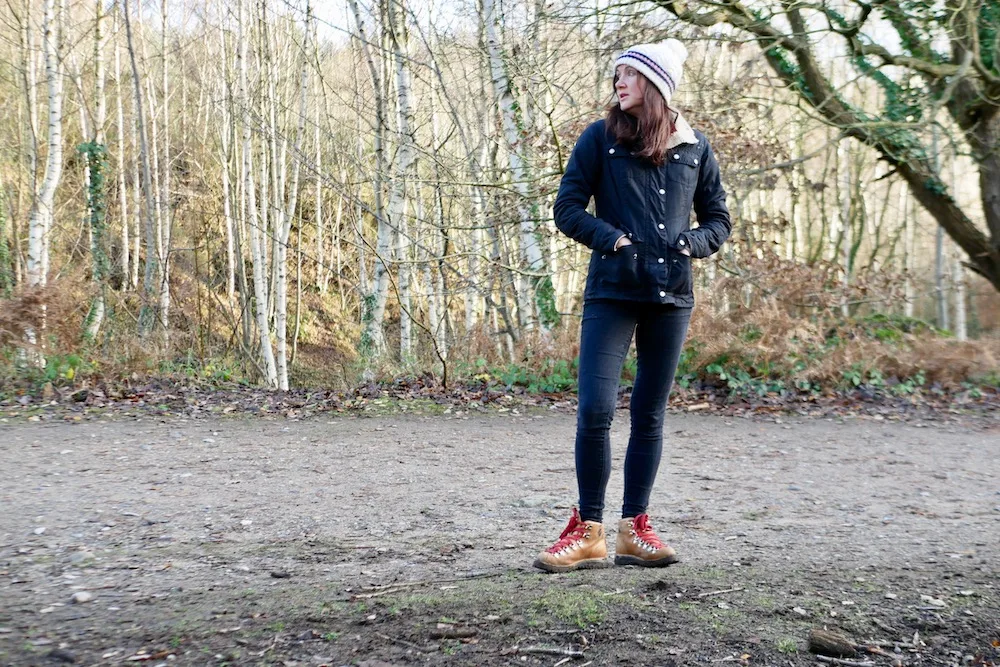 Are Danner boots worth the cost?
And the next question everyone asks….are they worth the cost?
Of course, this answer would be different for everyone!
I think it says a lot that I'm still wearing my Danner boots, and most importantly, still LOVING my Danner boots, three years on. They're such a classic style so I can't imagine them ever going out of style so I'm sure I'll still be wearing them in 10 years time. Maybe even 20 years time!?
A cheap pair of fairly good hiking boots will cost at least £100 and a cheap pair of fairly good everyday boots will cost about £100. So paying £300 for a pair that will definitely last you over 10 years seems like a great investment to me.
One of my favourite things about Danner boots is that they're 'recraftable'. This is a service Danner offer and they'll restore your old boots to make them as good as new.
In a world of cheap, throwaway fashion, I think this is such a fantastic service and I'd love to see more brands doing this.