Today's blog post about things to do in Taipei, Taiwan, is written by travel and culture writer Jessica Chen.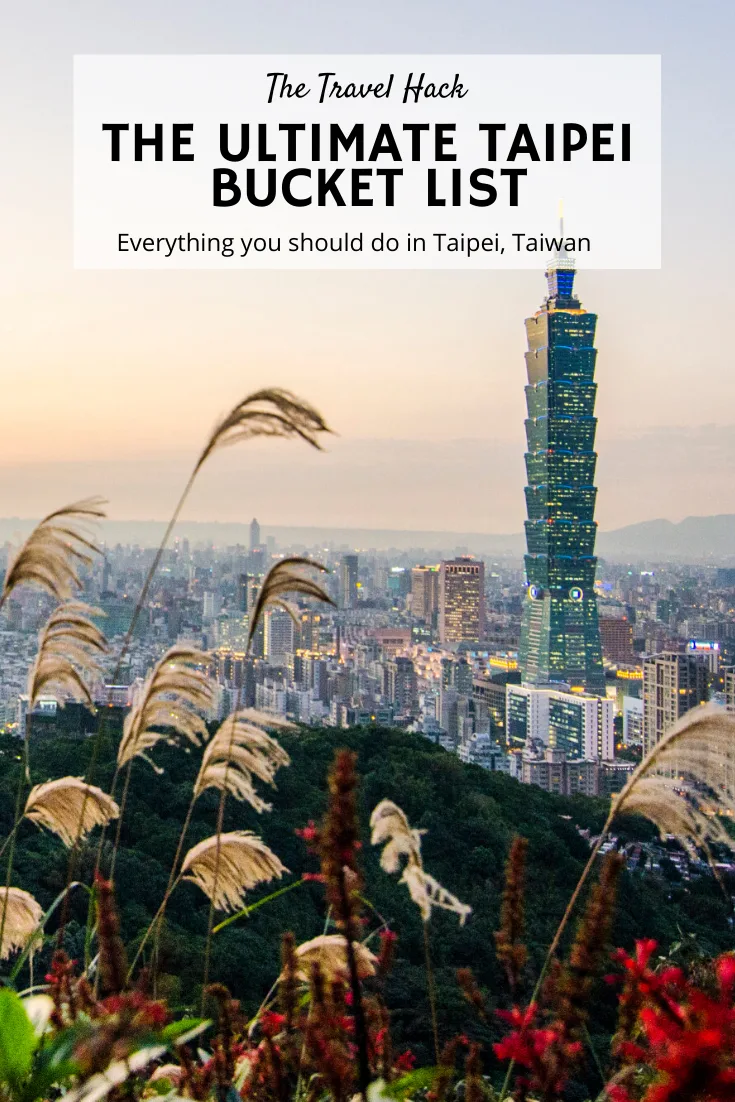 So you're going to Taipei and you've just hit enter in Google for "things to do in Taipei, Taiwan." Congrats! You found the perfect bucket list for things to do in Taipei!
Taipei is a lesser known Asian metropolis but the capital of Taiwan is jam packed with things to do for the whole family. Here are the top things you can't miss in Taipei: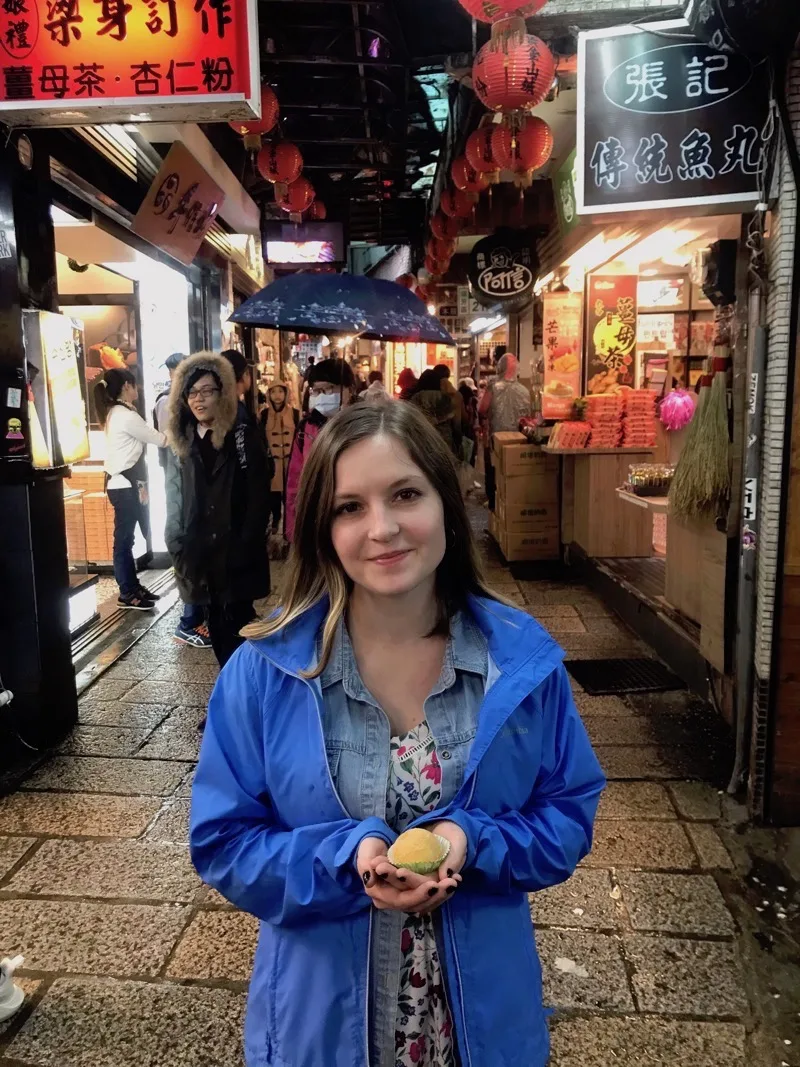 Must-see landmarks in Taipei
Taipei 101
At a whopping 1,667 feet tall, Taipei 101 is the 10th tallest building in the world. Inside the tower you'll find luxury dining and shopping. Even if you're a budget traveler it is still a unique experience as you can go up to the top floor for an amazing skyline view of the whole city.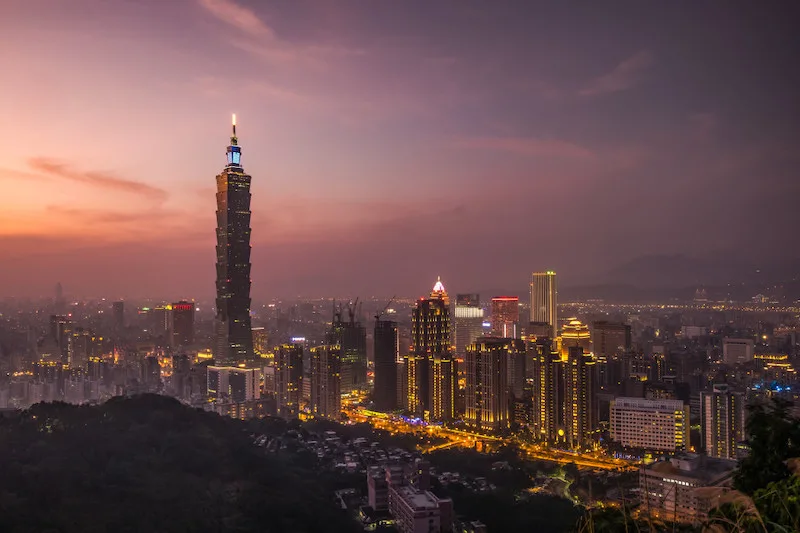 Chiang Kai-shek Memorial Hall
This landmark was built to commemorate Chiang Kai-shek, former president of the Republic of China. It consists of several massive, ornate buildings and a large open area called Liberty Park. Most people go to view the changing of the guards ceremony that takes place at the beginning of each hour. The ceremony is similar to the guard changing ceremony at Buckingham Palace in London.
Pro tip: Get there a few minutes before the hour starts to get a good standing spot!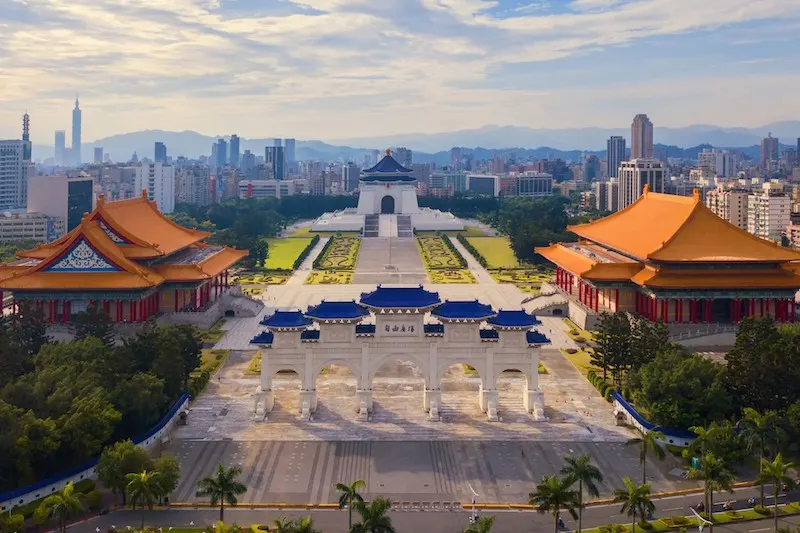 Hiking and outdoor activities in Taipei
Keelung Mountain/ Market
Keelung Mountain is a little outside of Taipei city (in Jiufen) but it is totally worth the 30-40 minute drive.
Once you arrive there are paths you can take for rigorous hiking, but if that's not your thing you can head to the markets. The Jiufen markets are my favourite! They are so quaint and have a different feel than the usual night markets. Be prepared for narrow streets and a LOT of steep steps. But also some of the best street snacks and gorgeous views.
Pro tip: Go here during a weekday afternoon if you want to avoid the Asian mosh pit.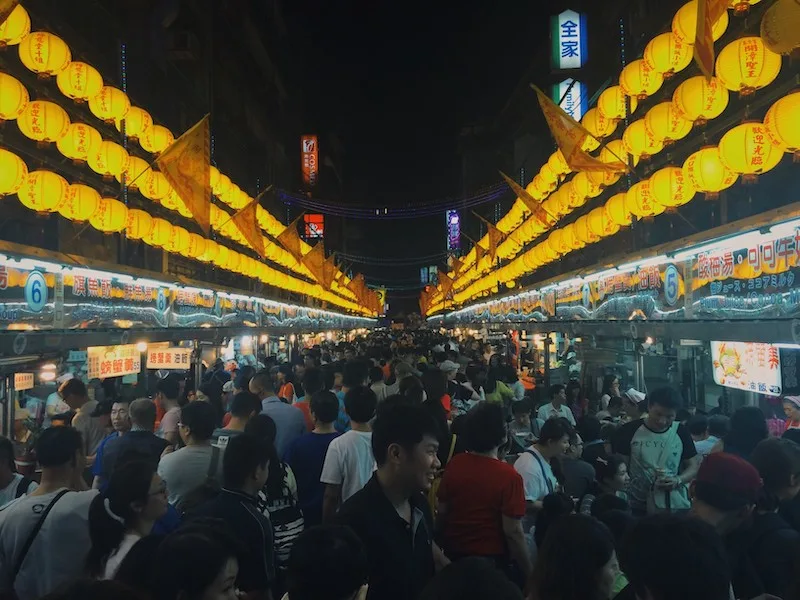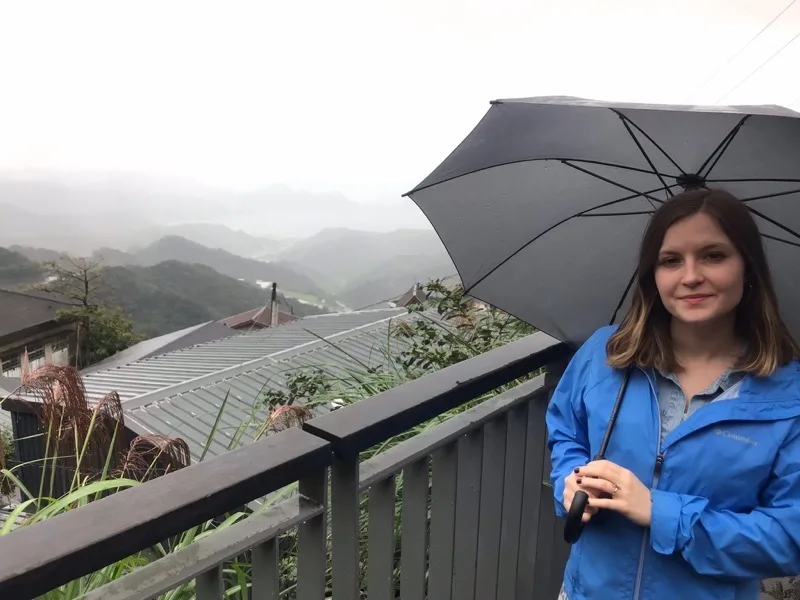 Yangming Mountain National Park
This area is a bit outside of the city to the North. It is full of hiking trails through the rolling hills and amazing overlooks.
Night Markets and shopping in Taipei
Shilin Night Market
Area of the city: Far NW corner.
This is one of the largest and most popular night markets in Taipei. If you're looking for the full-on night market experience of loud, crowded, and cheap, you'll have a lot of fun here.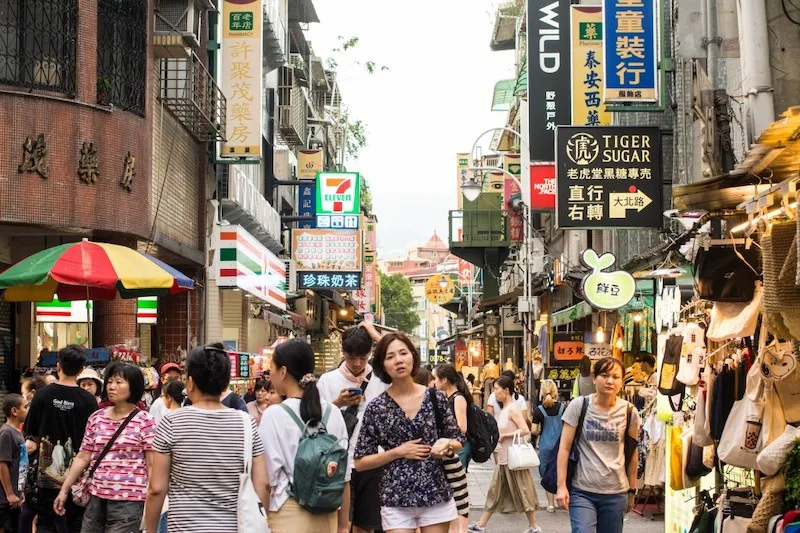 Raohe Night Market
Area of the city: NE. This is a smaller night market but it still has all of the same adorable souvenirs. This market may be a better option for a family trip.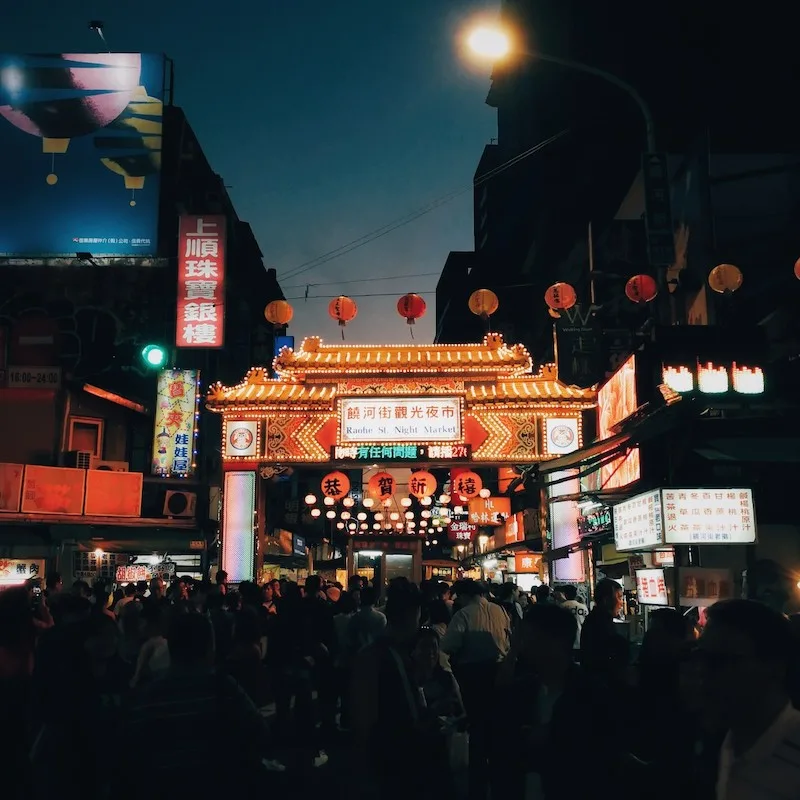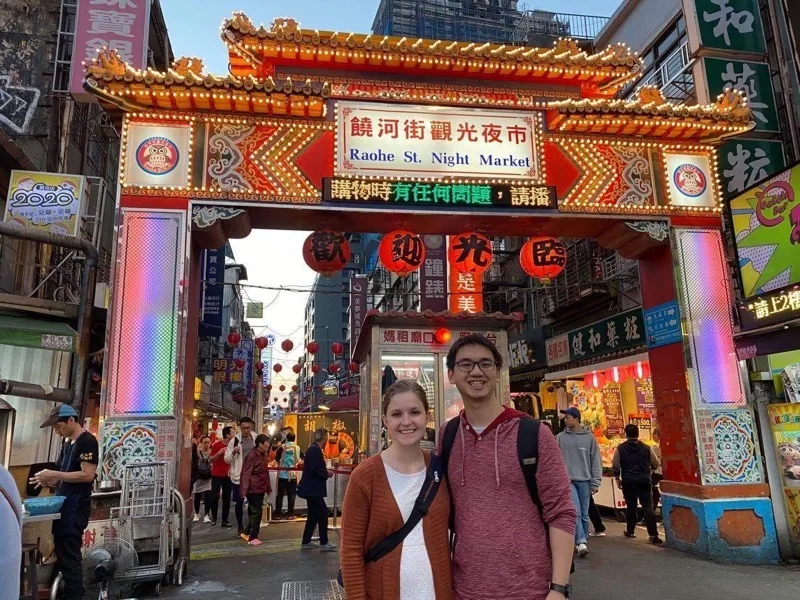 Tamsui Market
Area of the city: NW
Tamsui Market is outside the city, located by the ocean side. If you are taking the metro, it is the last stop on the red line. It is a trek to get to but, again, totally worth the extra time! The view is unbeatable no matter what time of day you go, but it is especially breathtaking at sunset. This would be a fun place for kids as it is not usually crowded and there are some fun treat options (like a foot tall ice cream cone!)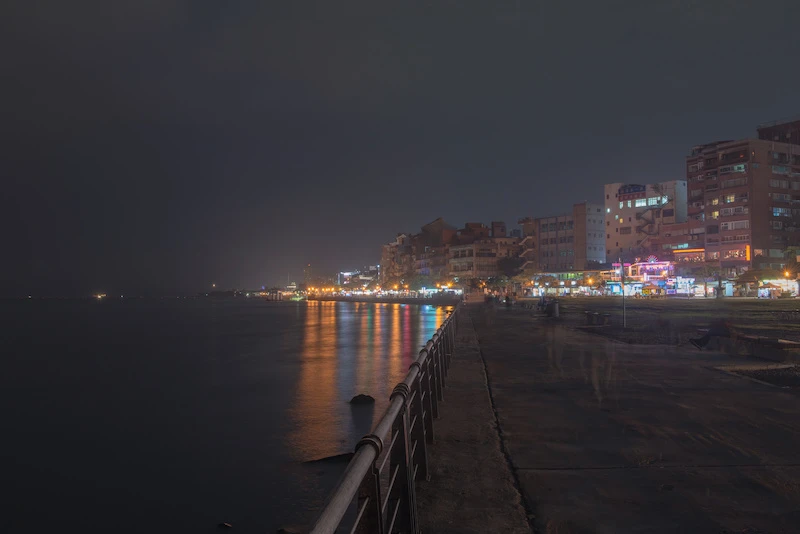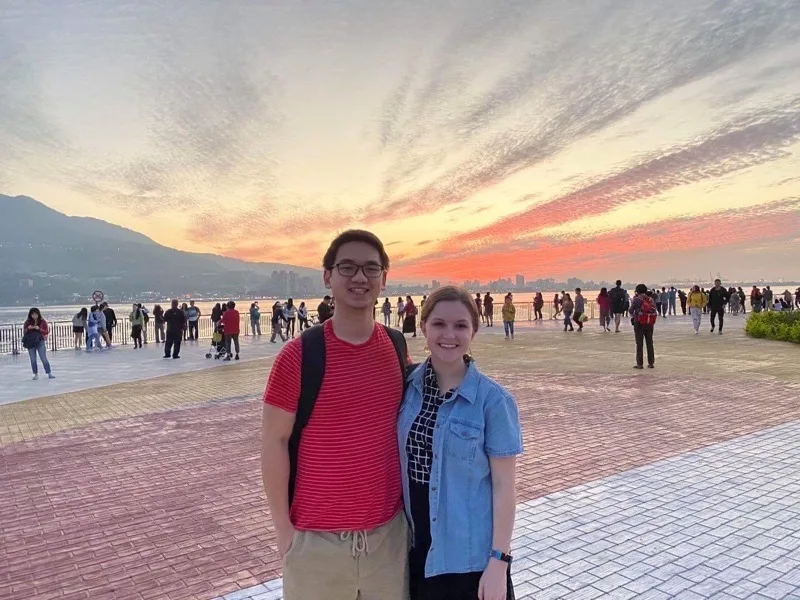 Underground Mall – Taipei Main Station
Area of the city: West
This is one of my favourite mall experiences in the world and is found in the west of Taipei. For some reason it feels so different to be walking through long corridors and doing all of your shopping underground. This would be a great shopping trip for the whole family. The walkways are wide so it is not crowded. And there are areas to stop and sit throughout the mall.
Pro tip: If you like books, there is a cute book shop called Eslite here that I recommend.
Ximen Night Market
Area of the city: West
If you like the "bright lights" city feel, this is the market for you. It reminds me of Times Square in New York City. There are tons of domestic and international franchises here to curb any shopping or food appetite you may have.
Pro tip: If you're up for a whole day of shopping, you can go to the underground mall during the day and then go here at night. It will save travel time since they're in the same area of the city.
What to eat and drink in Taipei
Boba Milk Tea
Prepare to see this EVERYWHERE. Taiwan loves its dessert drinks, especially milk tea. Boba milk tea (also called bubble tea) is an icon for Taiwan. The "bubbles" in bubble tea are tapioca balls. They are an acquired taste for some. If you've never had them, they are an interesting texture, very dense and chewy. You can find Boba tea on nearly any corner in a franchise like CoCo or Comebuy.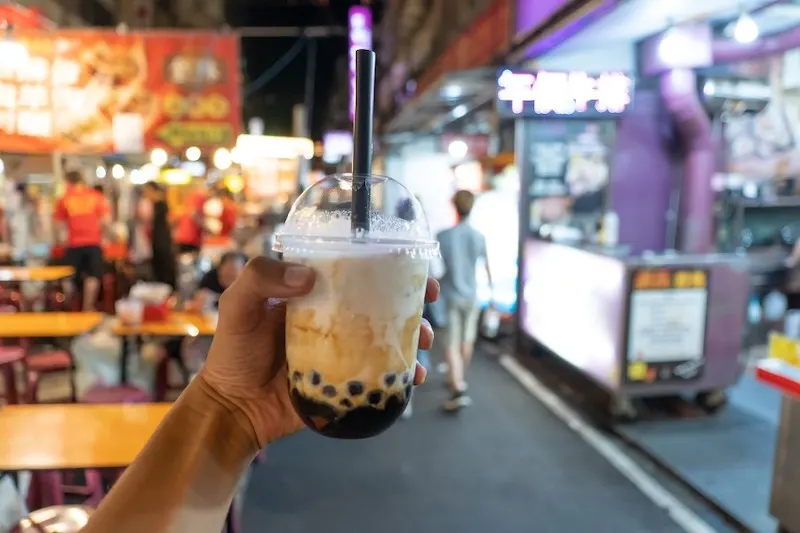 Beef Noodle Soup
This is a classic Taiwanese staple. It is basically what it sounds like. Thin wheat noodles and thick chunks of beef in a rich broth. Sometimes with baby bok choy mixed in. It is SO good. You can find it in one of the local franchises or in a mom and pop shop.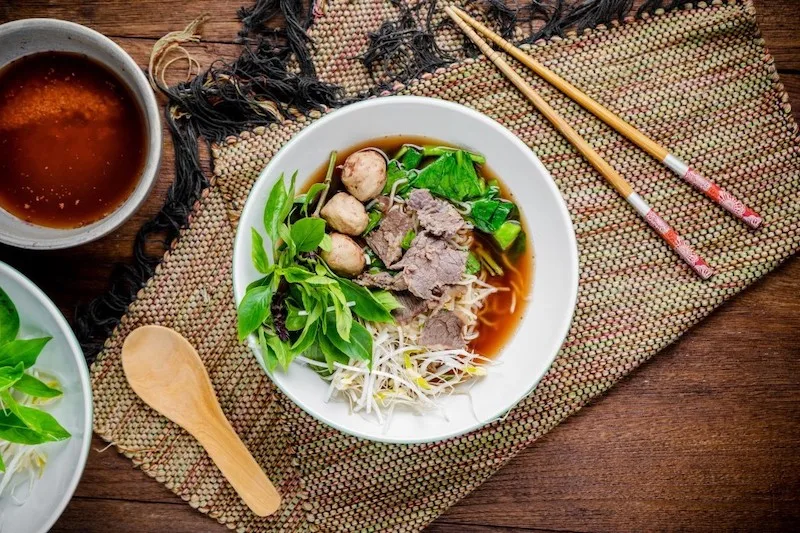 Hot pot
My favourite food experience in Taiwan is hotpot. You arrive at the restaurant and are seated at a table with a large burner in the middle, or in some cases, a small burner in front of each person. You get a pot and choose your base broth (salty, sweet and sour, spicy, etc.) Then you choose your list of raw meats and vegetables that you'll be cooking in your pot. Taipei has lots of seafood so we usually get tons of that. Your raw foods are brought out and, a few at a time, you throw them in the boiling pot until cooked. Then you grab them out and dip them in a self-made sauce (usually a mix of peanut or sesame sauce, chilis, green onions, cilantro, garlic, soy sauce, etc.) Be prepared to leave absolutely stuffed.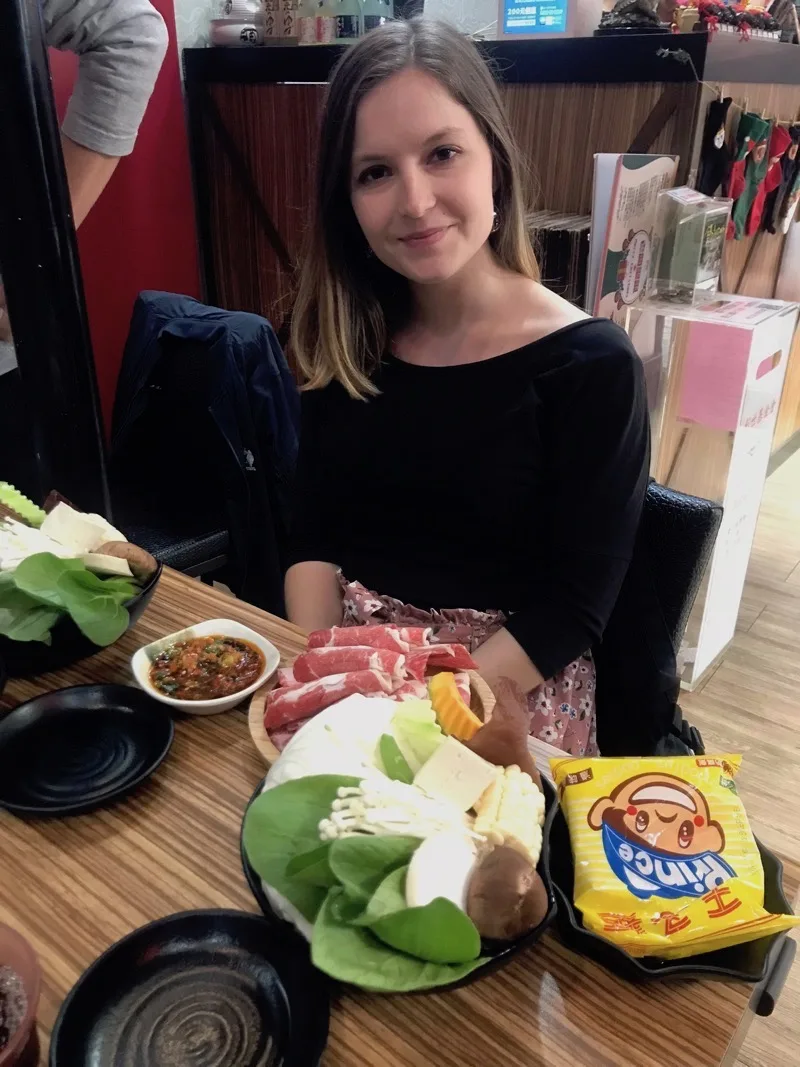 Crispy pork buns
These are a popular street food you can find at most night markets. Crispy dough stuffed with minced pork and green onions. They are a cheap and delicious treat.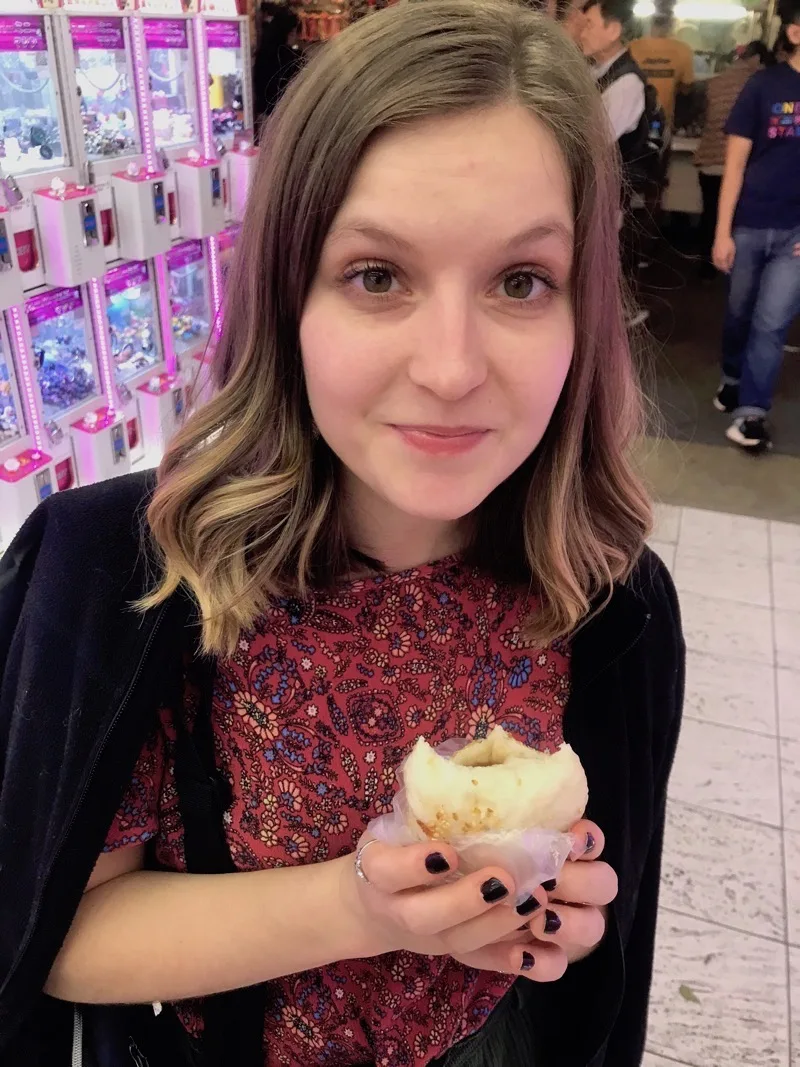 Shaved ice
A staple dessert in Taiwan is shaved ice and it's nothing like a snow cone at Disneyland!
Shaved ice comes in a gigantic bowl with the ice, usually flavoured, at the base. You can then choose toppings. Some common toppings are tapioca balls, red beans, fruit, and jello. Asian desserts are unique but they have a way of growing on you. You can find shaved ice at most night markets or in a mom and pop shop.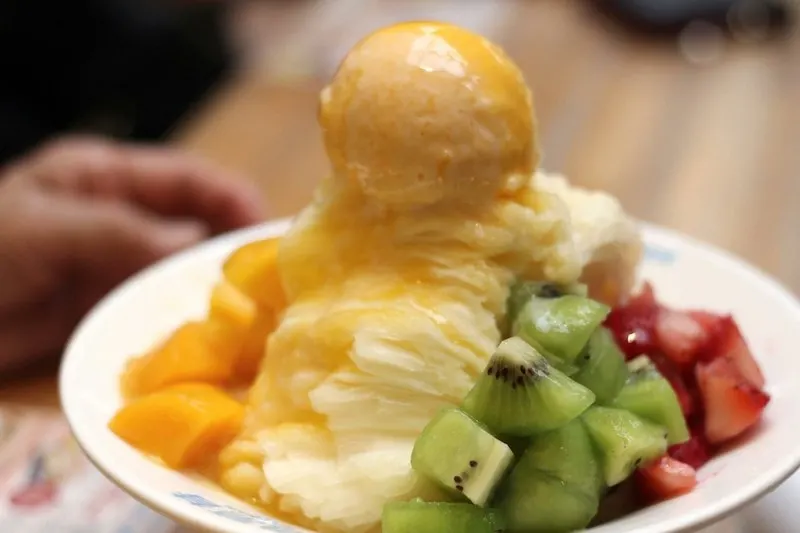 There you have it, your readymade bucket list of things to do in Taipei, Taiwan. Which item will you check off first?
---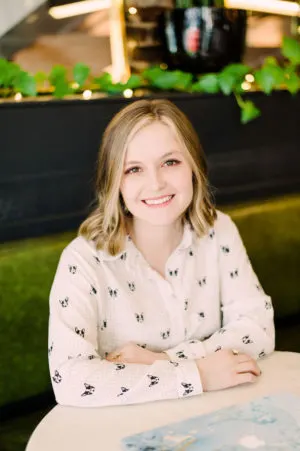 Jessica Chen is a freelance writer based in Louisville, KY, USA. When she's not writing, you can find her traveling, playing card games with her husband, or chasing her corgi around the living room. Read more of her work at jesschen.net.