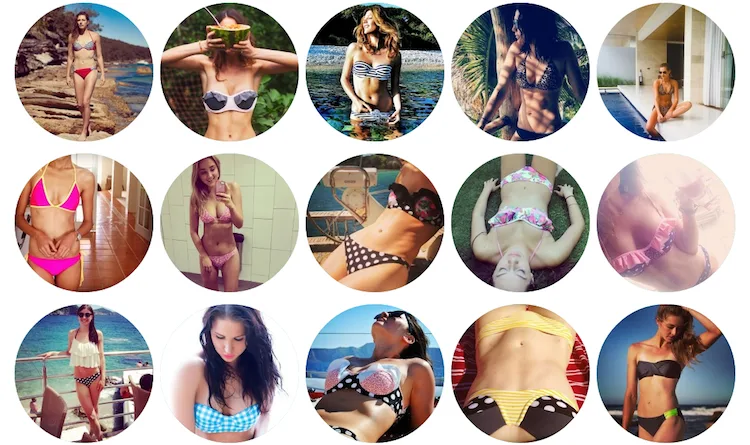 I know, I know, it's not exactly bikini season for us poor people in the UK but it's never too early to start thinking about beach holidays.
Today I'd like to introduce you to Kini Swimwear, an Australian brand selling custom-made swimwear. Yes, that's right, you can design your own swimwear!
When it comes to buying a new bikini, I don't care what shape or size you are, I'm pretty sure every female across the globe has had a bikini buying melt-down at some point in her life. Why do bikinis just never fit properly??
If you're one of these women then you're going to love Kini Swimwear.
Kini allows you to design your perfect bikini from scratch. This is custom made swimwear made easy. It's available for bikinis, tankinis and one-pieces and you can design every element of the bikini.
Chose your style of top and bottoms and add frills, rouches and ties. Customise the colours, patterns and design of each section and select it in the perfect size. Yes, no more sneakily trying to switch tops and bottoms because you're not the same size from head to toe!
Before you begin designing, I recommend heading over to the design gallery for some inspiration. Apparently this is the 'Shop by Shape' section which, in theory is a great idea, but most of the ladies here seem to be slim and fairly athletic so if you're curvy or you have big boobs, you're not going to find much inspiration around here. It is nice to see normal women rather than super models modeling the bikinis but it could do with some more variety.
Update: The lovely ladies at Kini have said that all the images they use have been sent in by the girls themselves. They don't mean to only use slim ladies, these are just the photos they've been sent.
There is also a 'Ready to Wear' section where you can select a pre-designed swimsuit or just use it for inspiration.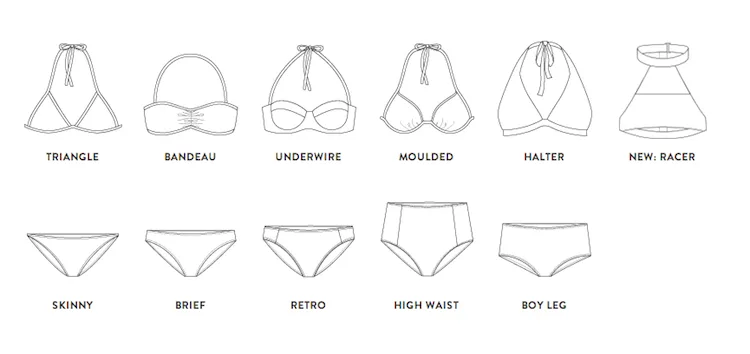 I spent ages looking around the site and stalking their photos on Instagram before I came up with this…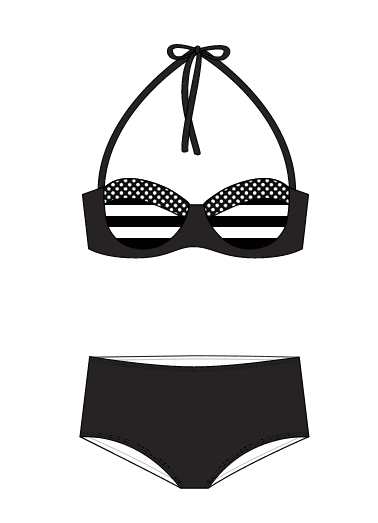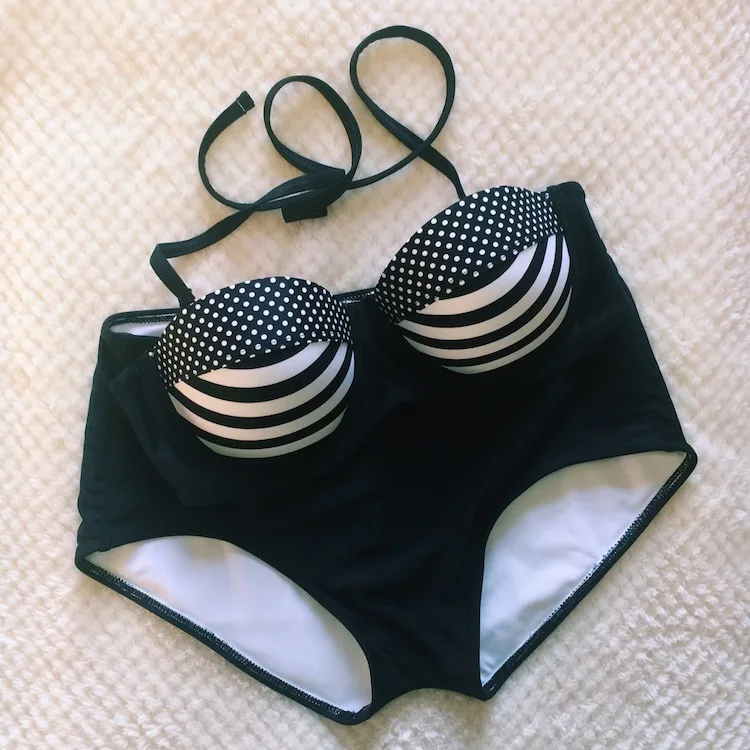 Review of my Kini Swimwear Bikini
I went with black boy-cut bottoms. I find these are the most flattering for my shape and boy-cut styles are great for swimming because you know they're going to stay put. I opted for an underwired cup with horizontal stripes and topped with polkadot detail.
I am SO happy with my Kini bikini. It's obviously the exact design I wanted because I spent so long designing it but it's also great quality too. I feel like I could swim in the waves and not have to worry about any accidental boob exposure or total top-loss. It's comfortable and flattering and I just can't wait to have a sunny holiday and wear it on the beach.
Sizing: I found the sizing to be a little on the small side. As I placed my order in December I'm actually not too bothered as I have something to aspire to in time for the summer (bikini optimism!)
(I'm 7 months pregnant so I did take this into consideration when mentioning sizing)
Price: $179
It's a pricey one but you do get great quality as well as your unique design.
Website: The Kini Swimwear website is very user-friendly and simple to use. I actually had a lot of fun playing around with the different designs and enjoyed creating my bikini.
Delivery: Bikinis are made and shipped within 2-3 weeks. Mine took 10 days and I think this is a pretty nifty service considering it has to be made and there isn't a huge stockpile in a warehouse.
Disclaimer: I was sent my bikini for the purpose of this review. I was not paid to write about it and I only ever recommend products I genuinely love and would recommend to all of my friends. I have not worn this bikini in the sea yet, only in a very warm swimming pool!, but I'm sure it will make an appearance on the blog in the summer. Massive thanks to Kini Swimwear.