Before I hit the slopes I didn't think there was much of a different between skiing and snowboarding. Obviously, I know the physical differences but they both seemed to be ways to get you down a snowy mountain, right?
Oh no, so wrong.
Skiing and snowboarding are both exhilarating winter sports but the attitudes and personalities that go with them are so different. Skiers and snowboarders form different tribes and they're recognisable as soon as you get to the airport. You can honestly tell who is boarding and who is skiing just by looking at them.
Up until now I've only ever snowboarded. All of my friends board so it hadn't crossed my mind to give skiing a go. A couple of years ago I took a snowboarding trip to Andorra with 20 friends. It was epic and I loved snowboarding but I'm not a natural. I'm the one who falls off the lifts and causes a backlog of tumbled bodies. I'm the one who can fallover when they're standing still or crashes into a ski school of tiny tots. I'm also the one who gets some Dutch courage at lunchtime and then ploughs down the mountain as though they're indestructible.
I am not indestructible and this usually ends in tears.
So, next year I'm considering ditching my snowboard and giving skiing a go. "If at first you don't succeed, try a different sport because you're clearly rubbish." Ever heard that one?
But can I join the other side after sitting in the snowboarding camp for so long? Will I fit in with the skiers? But, most importantly, will the skiers accept my baggy pink snowboarding pants and tunes blaring through my headphones?
If you have no idea what I'm talking about, read on…
Let's start with the snowboarders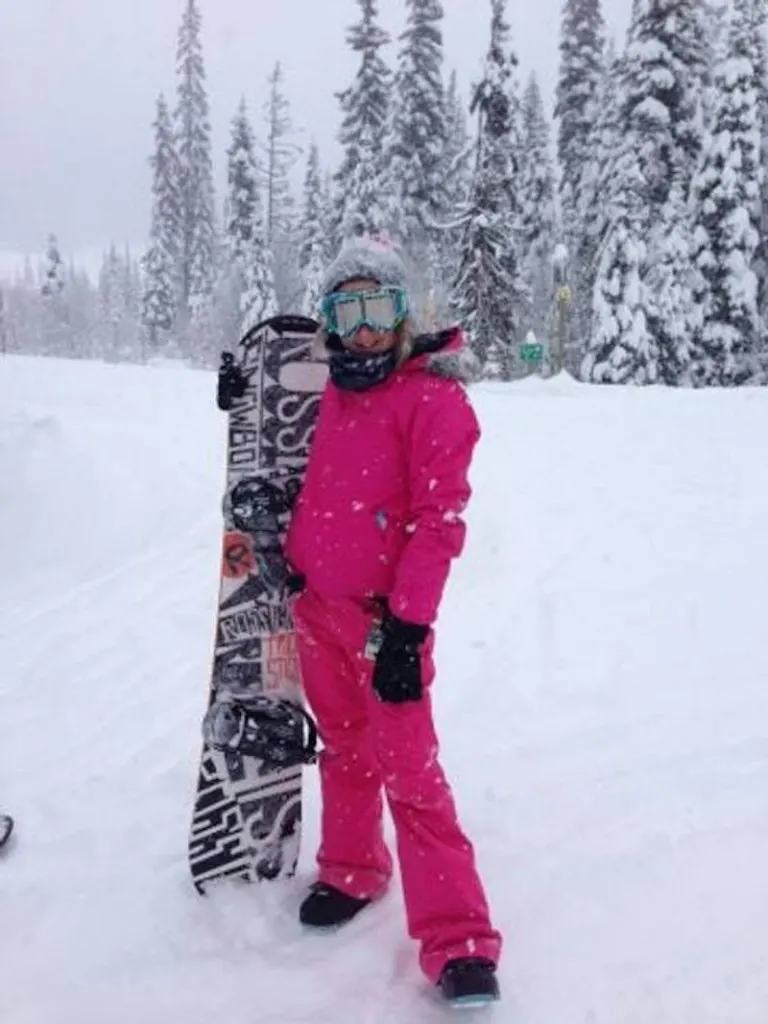 Snowboarders are cool; probably not as cool as they like to think they are but, nonetheless, they're cool. To be good at snowboarding you need to relax your body and bend your knees and generally be super chilled out.
You need to wear baggy, loud clothes – the brighter the better. Remember, there is no such thing as 'too garish' in the snowboarding world. You need a pair of enormous headphones to play 'sick tunes' as you 'carve up the powder' on your way down the slopes. You need to address everyone as 'Man' or 'Dude' regardless of their gender.
Even snowboarding boots are cool. They're comfortable and easy to walk in. Just sling your board over your shoulder and strut around like you own the mountain.
You may find you need to sit down to strap your board to your boots. Most boarders do this in huge groups next to the lifts and get in everyone's way. But don't worry; you're so cool you don't even care.
The only thing about snowboarding is that it's really freaking hard. It's scary and during your first few tries you'll spend most of your time on your bum. Get used to that cold, hard snow because you'll be seeing a lot of it close up.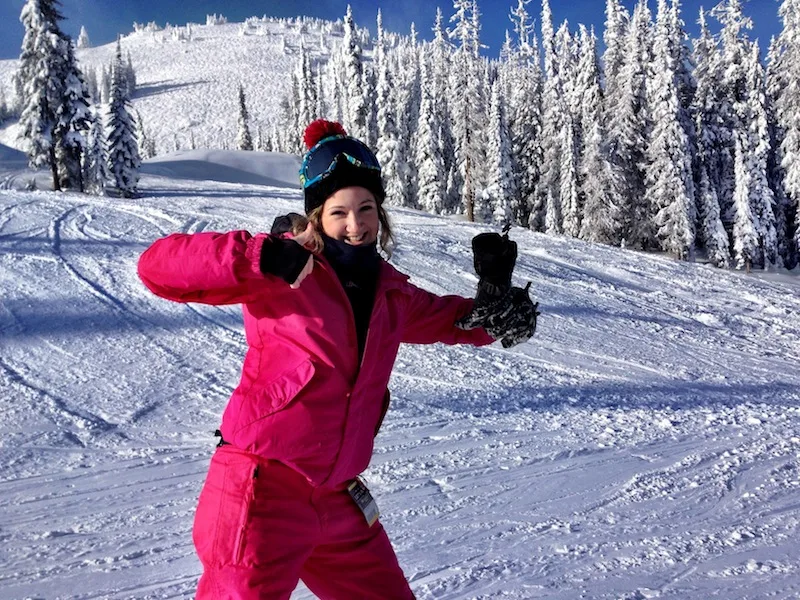 But what about the skiers?
Skiing is an elegant sport. Stand up straight, hold your head up and glide down the mountain with grace. You're less likely to fall over so there's no tumbling around in the snow. You have poles to help you balance and even the worst skiers can manage a slow snow plough to get them down the mountain.
Skiers clothes are more fitted, ladies may even want a fitted jacket with a cute little waist belt. If you're really flash, get a designer label snowsuit and wear it with a huge pair of designer sunglasses. Don't forget your pout. Pouting is important.
Skiers may be able to get down the mountain without flailing around on their bums, but once they're off the slope they're like a fish out of water. Skiing boots are difficult and uncomfortable to walk in so you end up hobbling around with a hunched back as you grimace with every step. You've got skis and poles awkwardly tucked under your arms and falling all over the place. It's right about now that you'll probably look jealously at the boarders who are swaggering around with ease.
As you can probably tell, there are pros and cons to both skiing and snowboarding. Both are so much fun and even if you spend the entire week flailing in the snow, you'll still have a great time.
Next March I'll be giving skiing a go for the first time. Wish me luck!
If you're still undecided about whether you should ski or snowboard, check out this video from Neilson – although I still don't think they've settled the debate! Neilson have recently introduced their Mountain experts service. This is totally free and gives you a guide around the area, insider knowledge for the best runs and free coaching. It's a great way to get your winter legs back, whether you're skiing or boarding. Or just flailing and tumbling, like me.
Read more: My top tips for learning to snowboard
Staying stylish on the slopes: What to pack for ski trip