Ocean Park or Disneyland. Ocean Park or Disneyland? This was a tough choice while we were in Hong Kong but finally opted for Ocean Park to see the pandas.
We arrived early and rushed in quickly to be the first in the panda enclosure. This was a very good move because within 15 minutes it was packed full of Chinese tourists and their ridiculously large cameras that take up as much space as a small child. It was great to have the area to ourselves for a while because they were so cute. The way they sat and ate was so human I half expected them to unzip the back of the heads and a man to step out of the fury costume.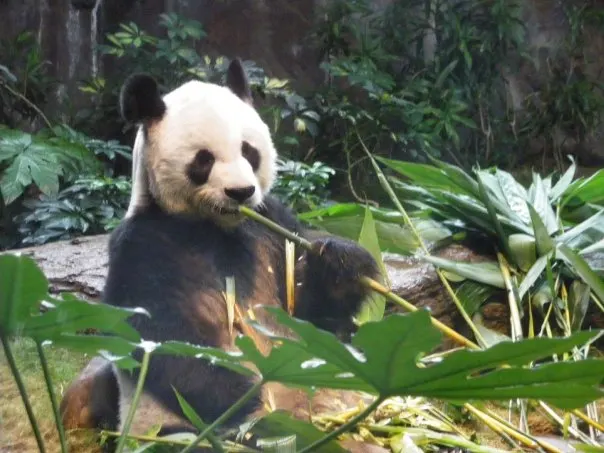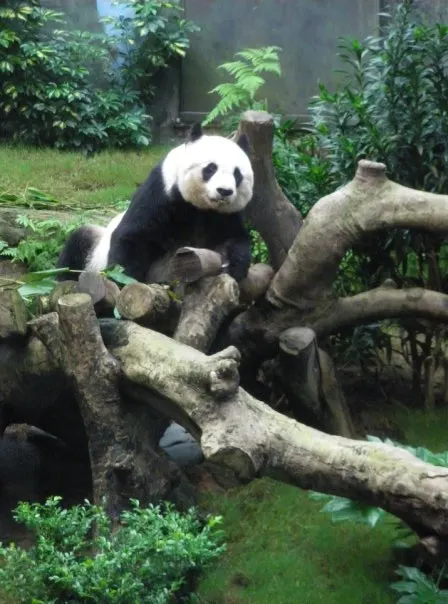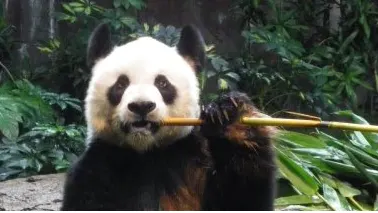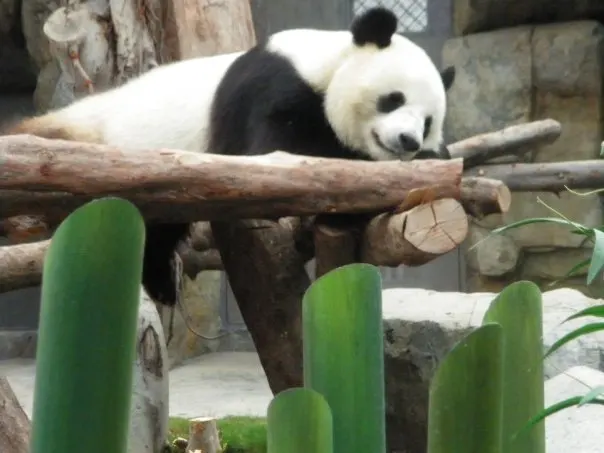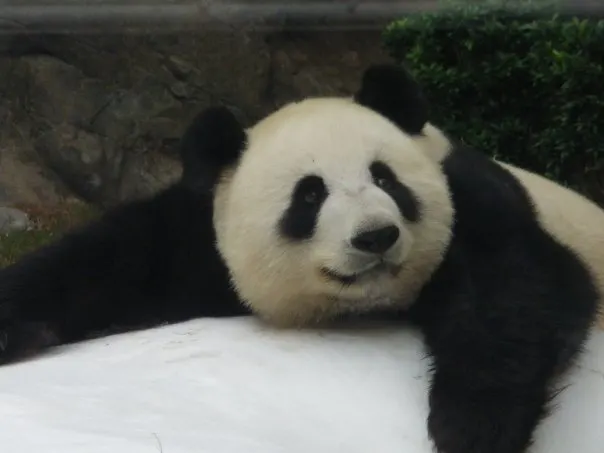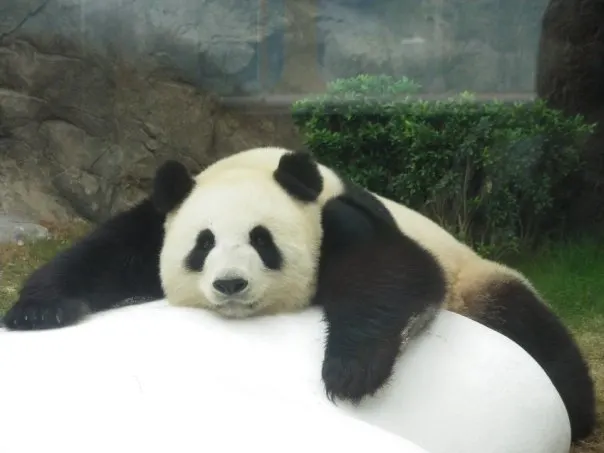 I could have stood there all day and watched them laze on their frozen rocks or eat bamboo shoot after bamboo shoot after bamboo shoot (they ate alot of bamboo) but we had a whole theme park to explore!