A couple of weekends ago, I found myself with a stomach full of delicious wine and chocolate and a pair of fake skis strapped to my feet, trying to show a group of confused children how to ski.
I should probably add some context to this.
I was spending the day in the region of Ouchy, in the Swiss city of Lausanne. Based right on Lake Leman (better known as Lake Geneva), it was actually my favourite part of the whole city, and where our hotel was based. It's a little out of the town centre, but has a number of great museums and other attractions, so you can easily spend a day here. I wanted to share just a few of the things you can do to spend a perfect day in Ouchy.
Explore the lakeshore
To begin with, Ouchy is beautiful. Actually, the whole of Lausanne is pretty picturesque, but Ouchy takes the mickey. The steely blue waters of the placid Lake Geneva lap the shore gently, the vast disc of water stretching as far as the eye can see. Across the lake, the French region of Evian is visible (yes, where the water comes from!), as are the quietly stunning Swiss alps, capped with snow. The lakeshore is lined with benches, boats and cute little cafes to duck in and out of. I could have spent a day just photographing the water, to be honest.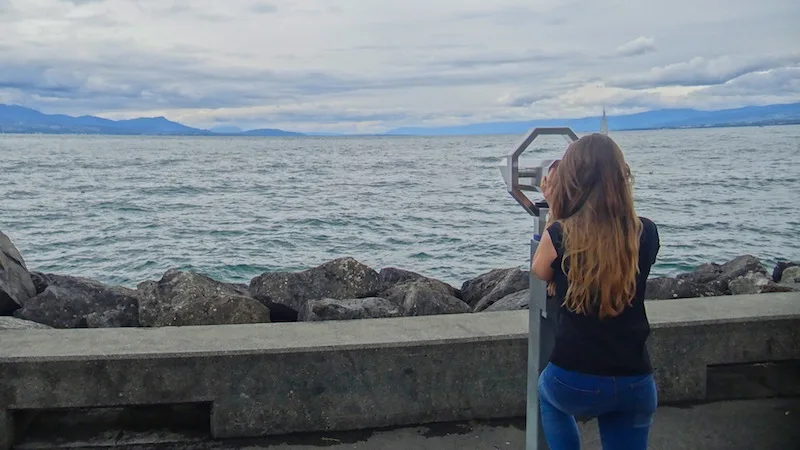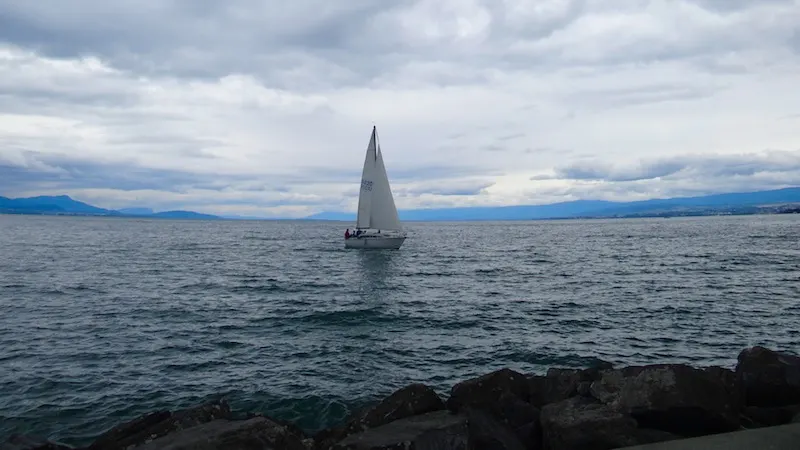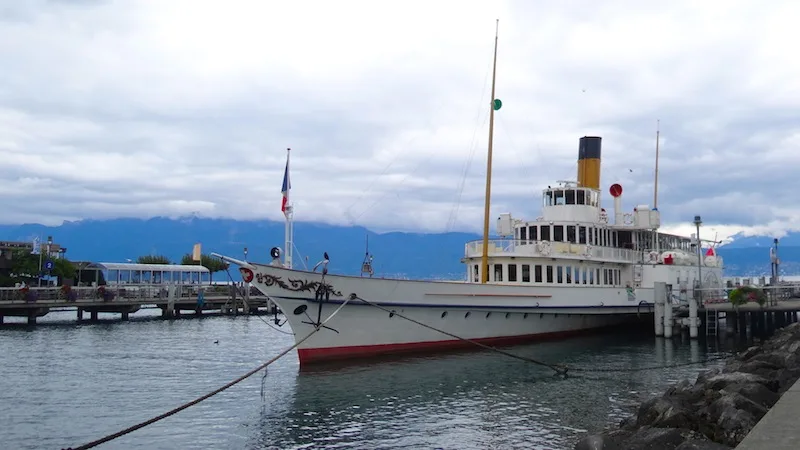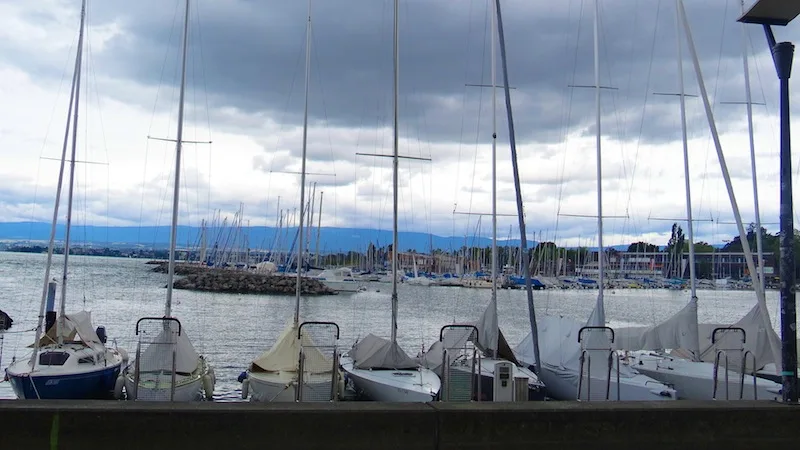 Catch a ride to Cully
We were recommended to visit the vineyards of Lavaux Terraces, so made our way to Quay 4, where we hopped on the boat to the town of Cully. The boat trip was so relaxing and incredibly scenic: the Switzerland of my childhood imagination came to life as alpine hills scattered with windmills, houses with pointed roofs and the odd slowly chugging train drifted by.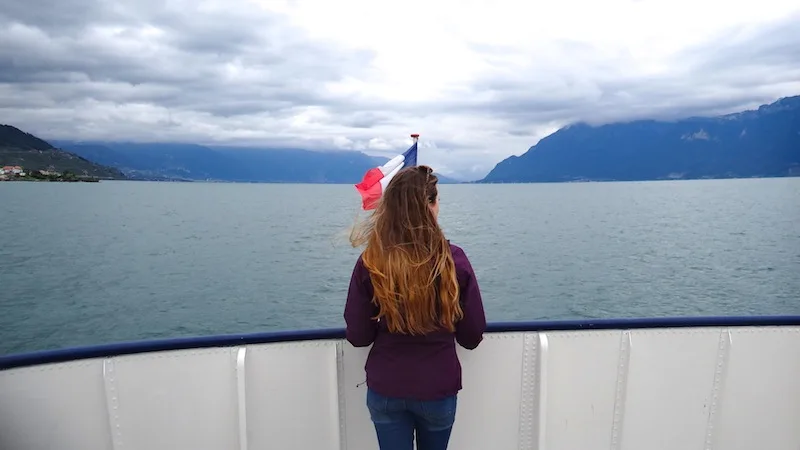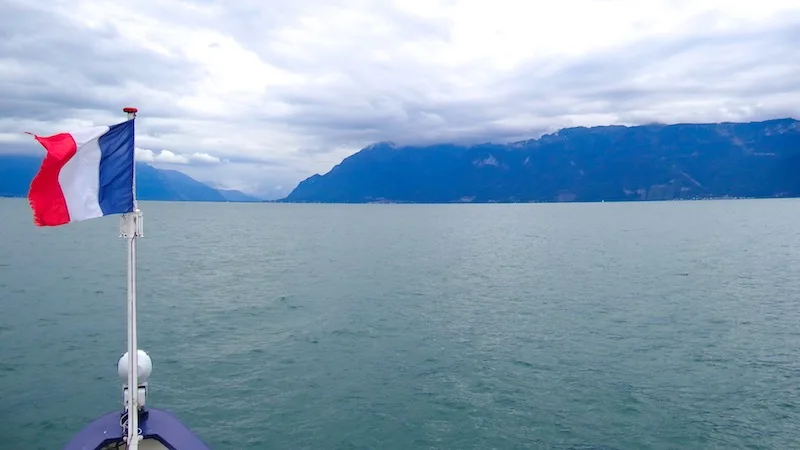 Board the Lavaux Express
As you disembark the boat at Cully (the journey takes about 40 minutes) you'll spot a cute green and yellow train that looks like something out of a cartoon. That's your ride! Purchase a ticket at the little booth and before you know it you'll be climbing your way up until the hills, with the sweeping views only getting more and more impressive the higher you get.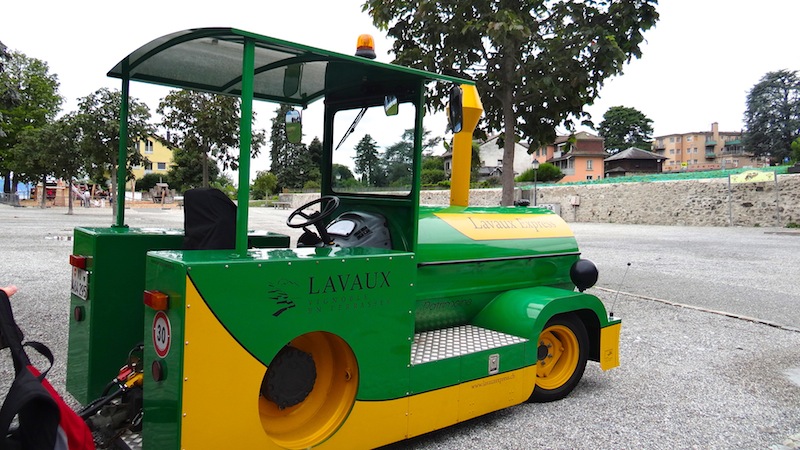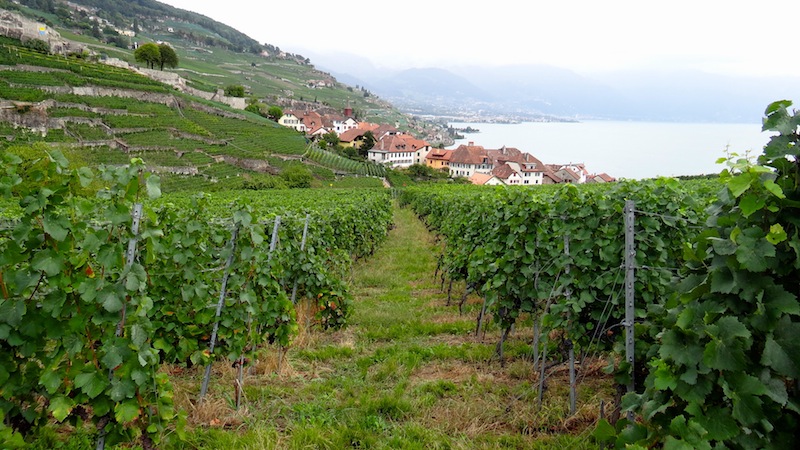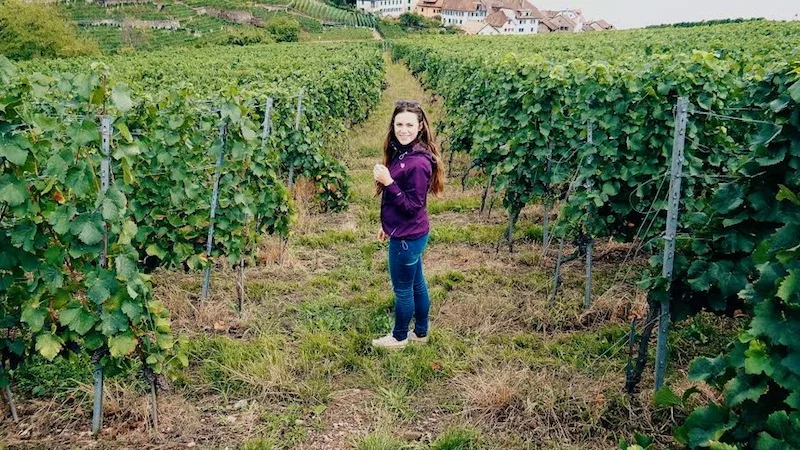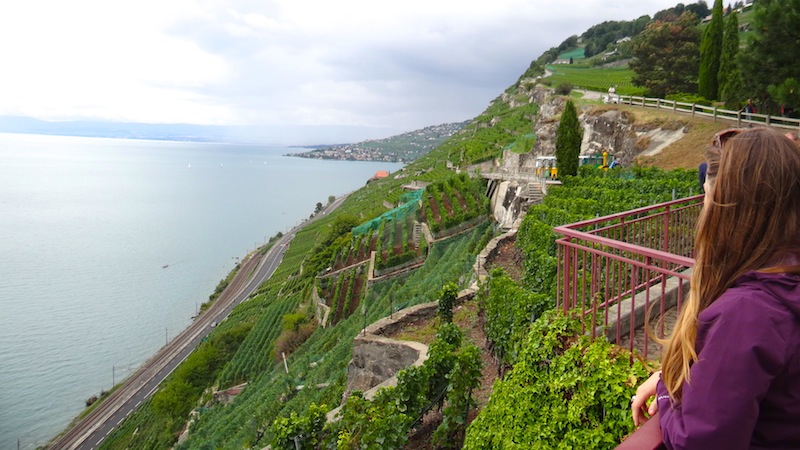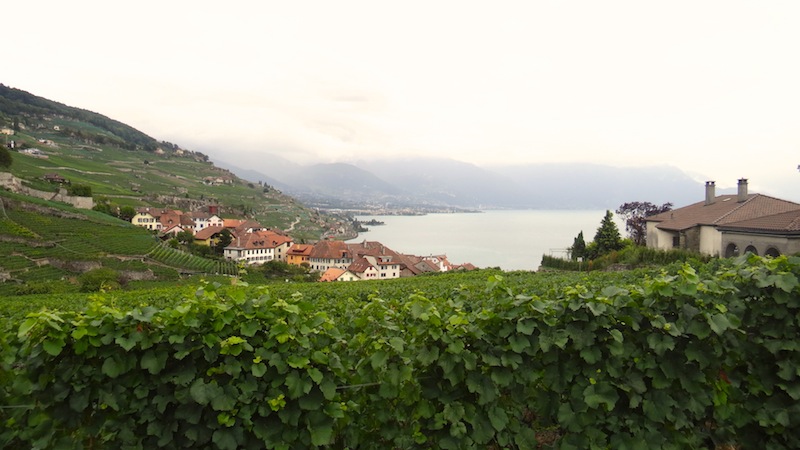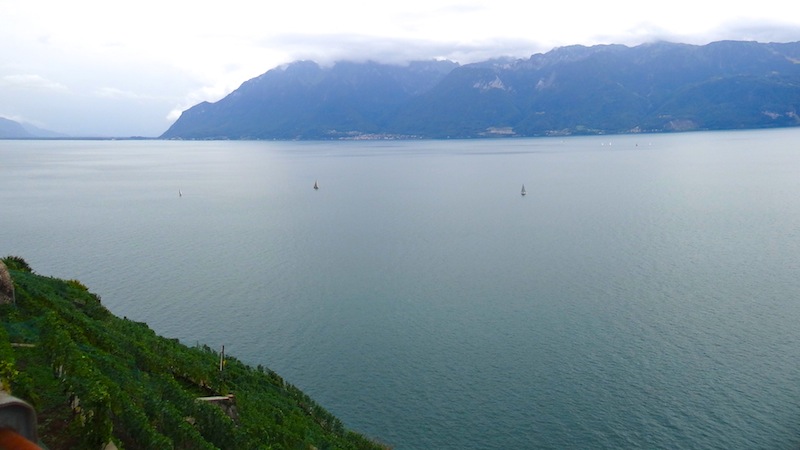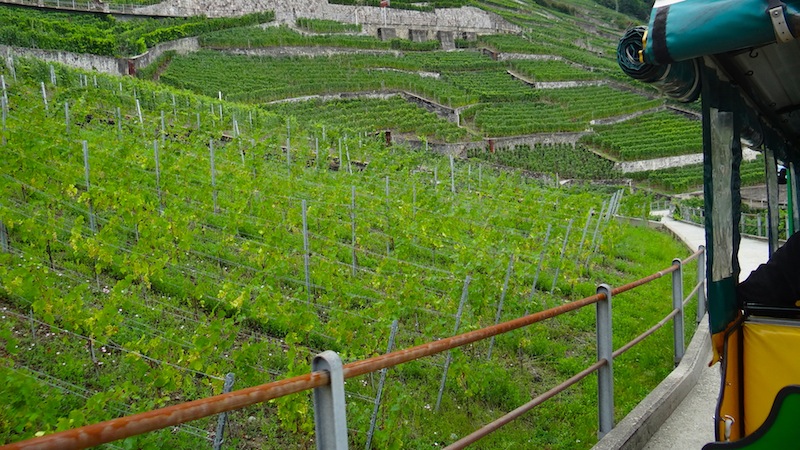 Wine tasting
On your return to Cully, pop into one of the surrounding wine bars to sample some of the produce you've just seen growing in the hills. You can choose to get little samples – pretty substantial still but only about 4 CHF (Swiss Francs), or full glasses. Just a little tip: you may need to speak basic French, as this spot is pretty remote and English speakers aren't common.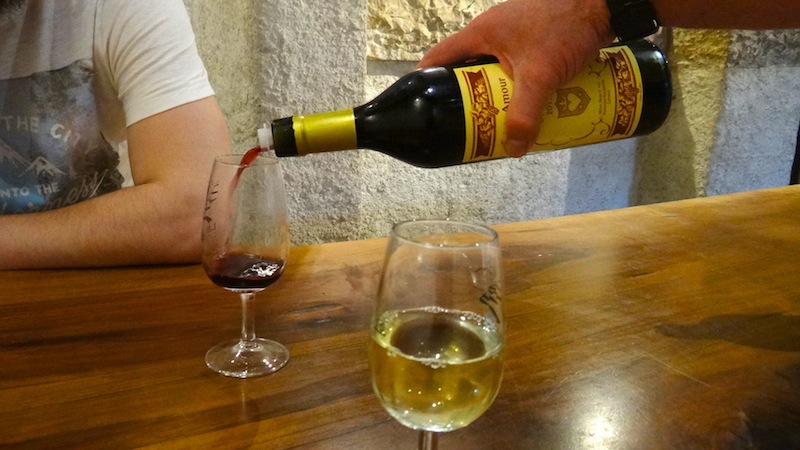 Grab lunch at the Tom Café
After your boat ride back to Ouchy, you're bound to be feeling a bit peckish. Head to the Olympic Museum's Tom Café, where they serve an amazing all day buffet on weekends (39 CH per person – about £26). It's worth the money as the food is incredible, and the menu reflects the international spirit of the museum. I gorged on everything from spring rolls to roasted pork belly and chocolate brownie for afters. Yum.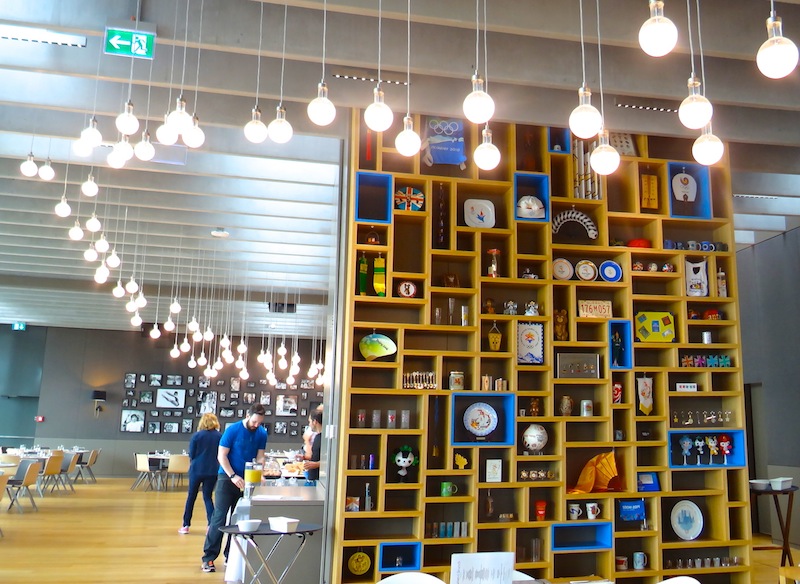 The Olympics like you've never seen them before
When you've already gone back for your third helping and can't fit in another thing, walk it off by exploring the Olympic Museum. It costs 18 CHF for adults (about £12) to get in. Even if you don't like museums normally – this one might change your mind. It's easily one of the most interesting and engaging I've ever been to. Learn about the origins of the games in Greece, and how they got revived by one man who saw their potential for uniting a warring world.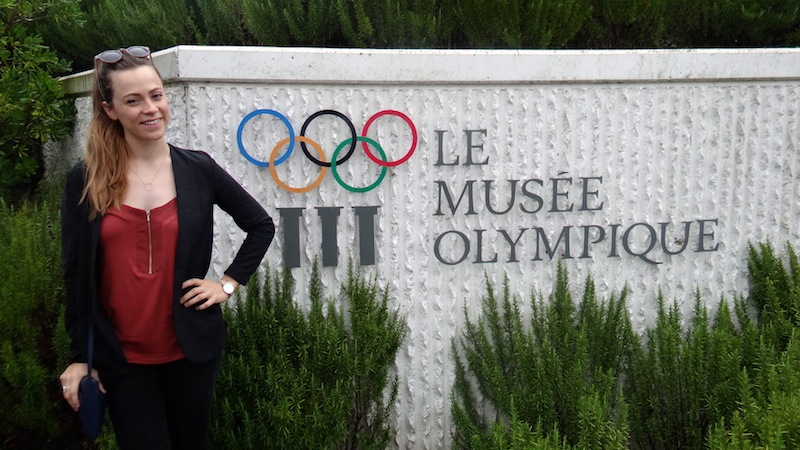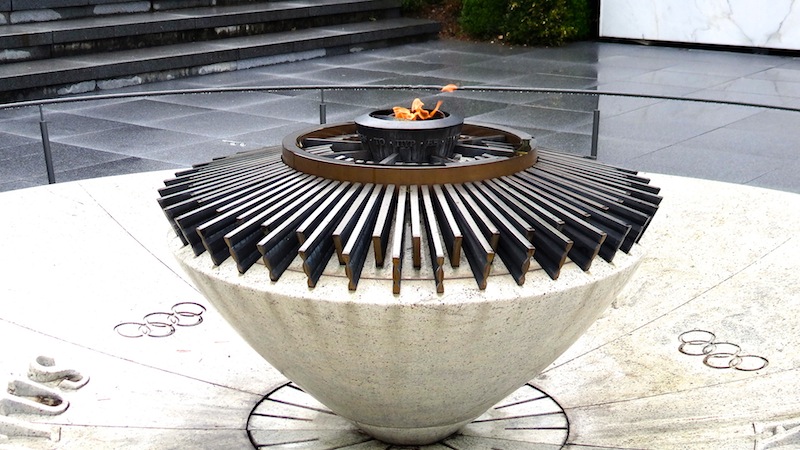 There's a temporary exhibition on at the moment called "Get Active" (designed for kids – but pretty entertaining for adults too) which explores the health benefits of sports through a range of interactive games and stimulations.
It was here that I spotted a pair of wooden skis, and couldn't resist showing off my skills to a room of dubious onlookers. It just about summed up my time in Lausanne: fun, different… and always unexpected.