The Hotel Du Vin is one of those places where you instantly feel at home…and seriously wish it was your home. According to Wikipedia (aka, the font of all knowledge), 'This is where the stars stay when in Brighton', so it has an understandable air of subtle exclusivity without being too flashy. It's grand, elegant and luxurious yet it's still comfortable, friendly and homely.
We arrived early evening on a Friday and already the place was buzzing with people who had that Friday feeling. A family were reuniting with hugs and kisses and we somehow got caught in the crossfire of a friendly embrace as we squeezed through to the grand stair case that leads up to the rooms. After a labyrinth of corridors we eventually came to our room, 'The Rectory'.
After a long week in work – the first five day week since Christmas so it was doubly tough – this is exactly the kind of room you want to greet you.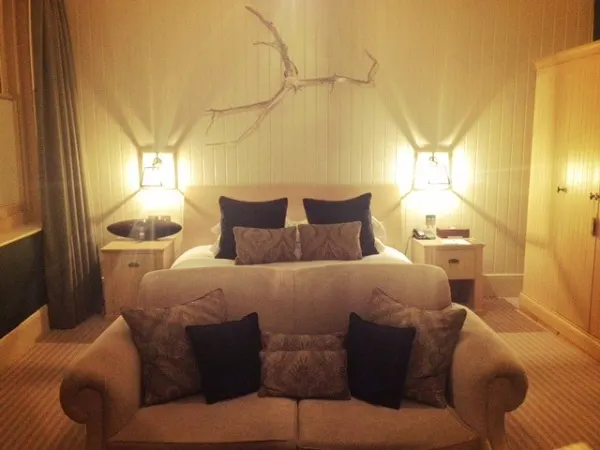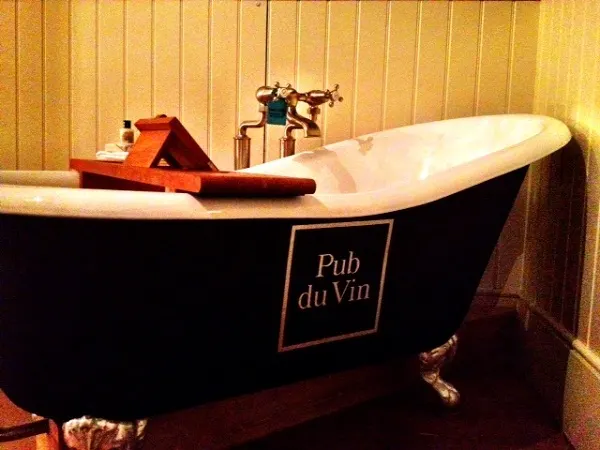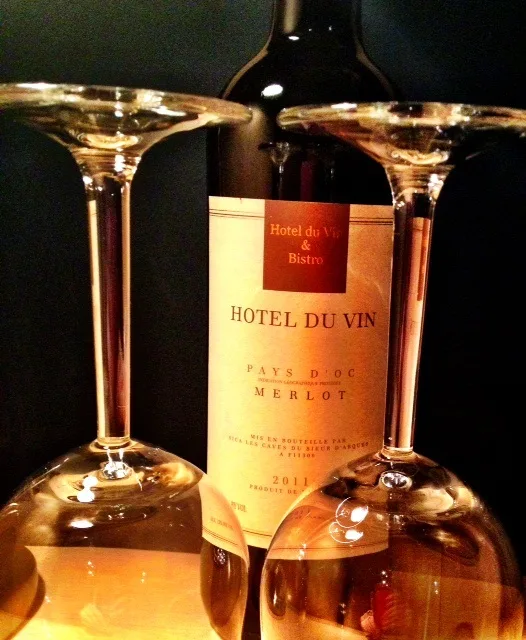 A king sized bed with Egyptian cotton sheets and feather pillows as soft and fluffy as marshmallows. A comfy sofa with all my favourite magazines laid out (how did they know!?), a freestanding bath in the corner surrounded by luxurious lotions and potions and, most importantly, a bottle of red waiting to be opened.
It was cold and wet outside so rather than braving the city streets we opted for the hotel restaurant and bar. We got stuck into the great selection of beers they have on offer before heading into the candle lit restaurant.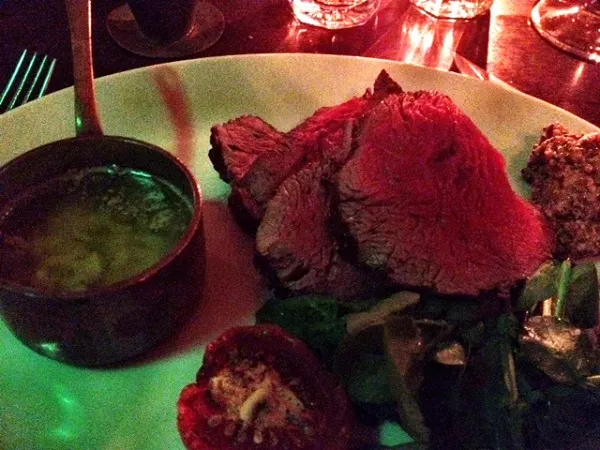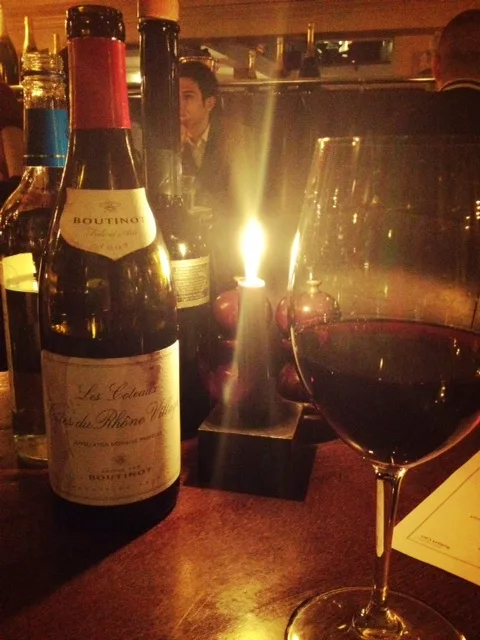 I began with crab followed by the softest, tastiest, melt-in-your-mouth Chateaubriand that you could possibly wish for. It was cooked to perfection and served with chunky chips so it's fair to say that I was a very happy lady. As a dessert fanatic, it would have been rude not to indulge in a hot chocolate fondant.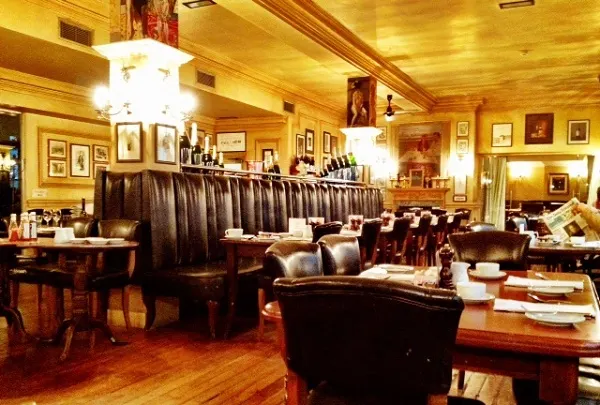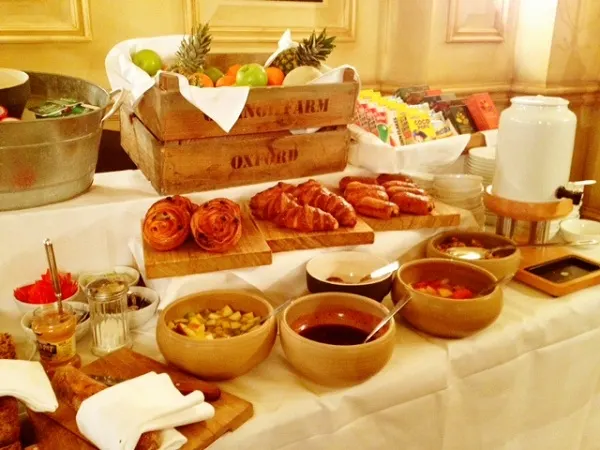 The hotel is just a pebbles throw from the seafront so it's perfectly located for a brisk and breezy early morning walk before tucking into breakfast.
If you're in Brighton and looking for a luxurious weekend, I highly recommend the Hotel Du Vin. Alternatively, head to the Pub Du Vin next door for laid back luxury and a great selection of beer!
Disclaimer: My stay at the Hotel Du Vin was complementary but, as always, all thoughts and photos are entirely my own. You can see more on the Hotel Du Vin website.