If you're subscribed to my newsletter you will have read the news that Sam and I recently bought a caravan. Gulp. Yea, we've become those people.
I actually LOVE our caravan but if I'm honest I would have preferred something cooler. Something sleeker and with a bit more street cred. Something shinier, flashier and a little less plasticey.
Something like….an airstream trailer. Oh yes, now we're talking!
I would have loved an airstream. Something like the vintage trailers you seen on American films. Or, even better, like the Instagram accounts of my dreams like Living in Luna.
So when we were invited to stay in an airstream on Anglesey I couldn't exactly say no!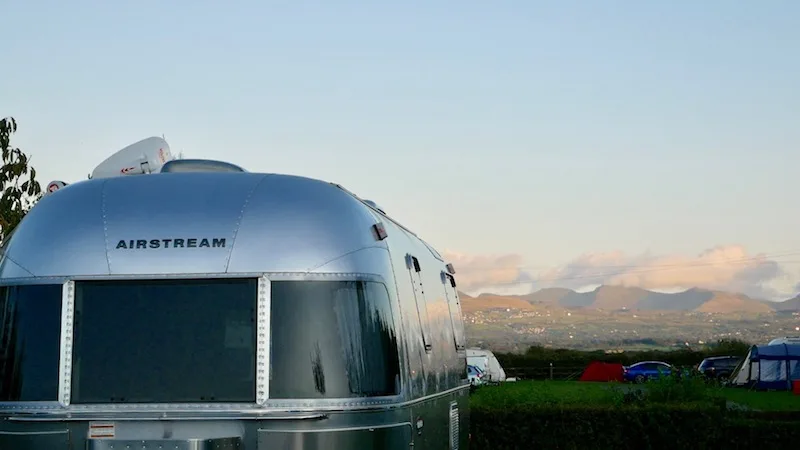 I've visited Anglesey in North Wales a couple of times recently and it's starting to become my idyllic little retreat. The beautiful island is less than an hour from home, but as I drive along the A55 with the sea on my right and the cliffs on my left I feel like I'm driving into another world. There's something magical about this stretch of road where the sun sets a brighter shade of pink than anywhere else. Even the queues of cars and the commuter traffic don't get me down. Everyone is escaping the city and their everyday lives and making their way towards a countryside retreat.
We were making our way towards the beautiful White Lodge Caravan Park because this is where a gorgeous Airstream had been cited for a couple of weeks. You don't see many Airstream's in the UK but they're relaunching at the Motorhome and Caravan Show 2017 at the NEC next month. Because of the exciting launch, the show have put an Airstream on this campsite because it's a campsite like no other…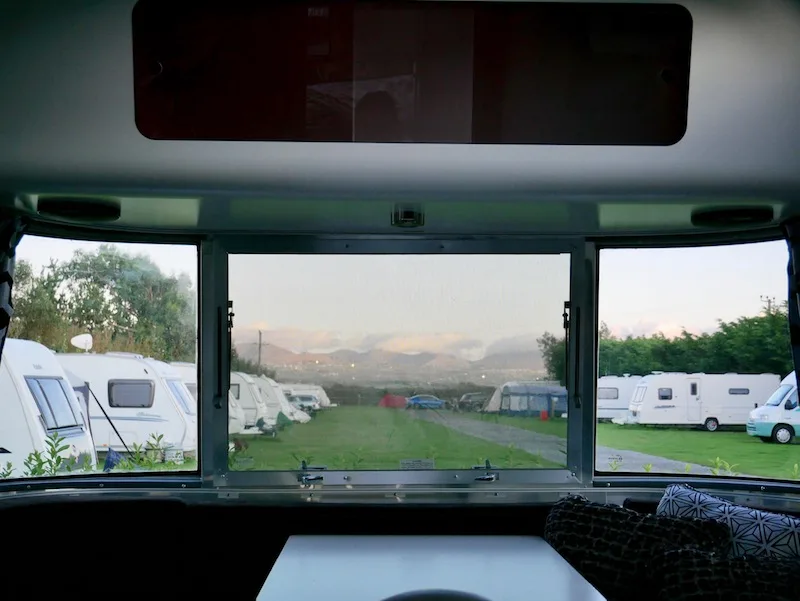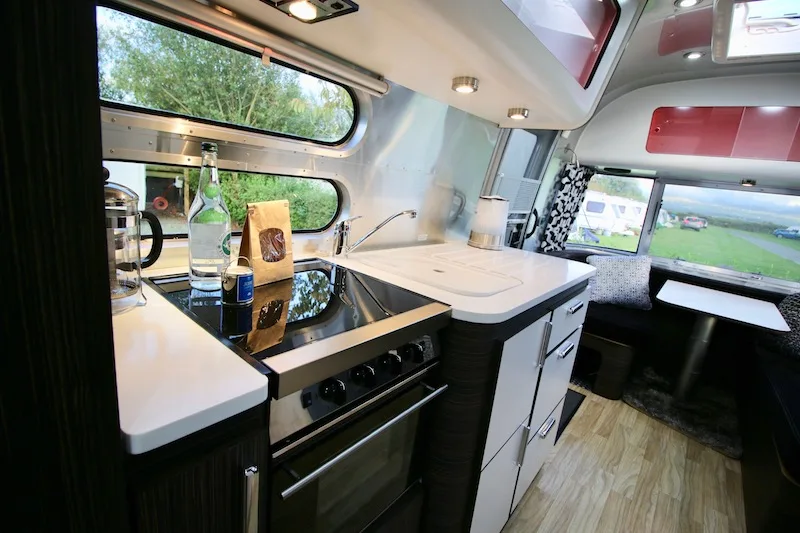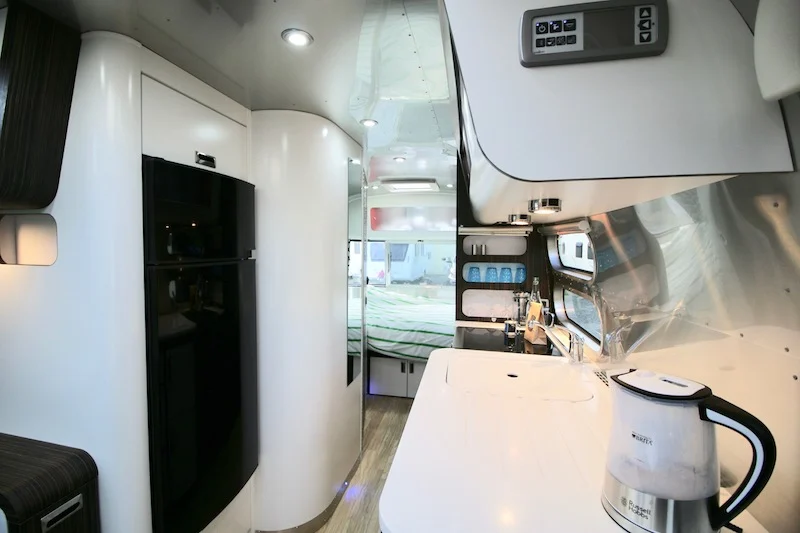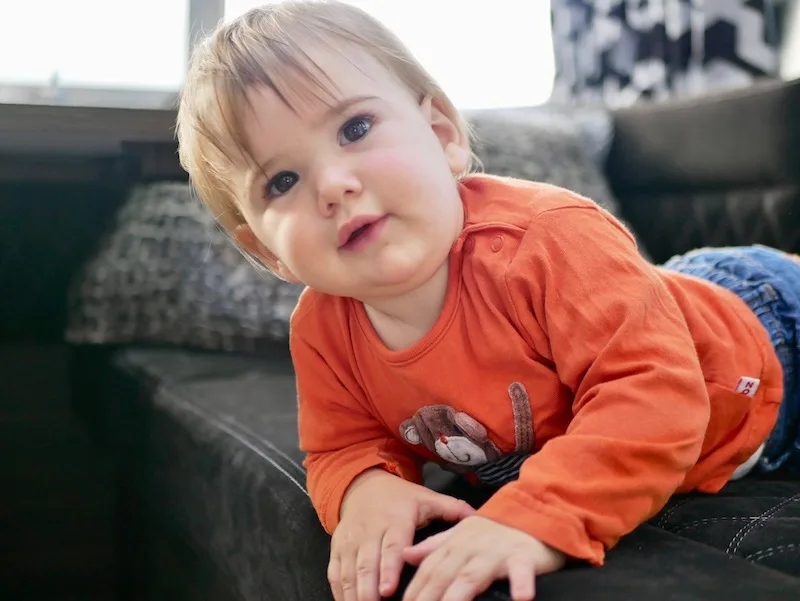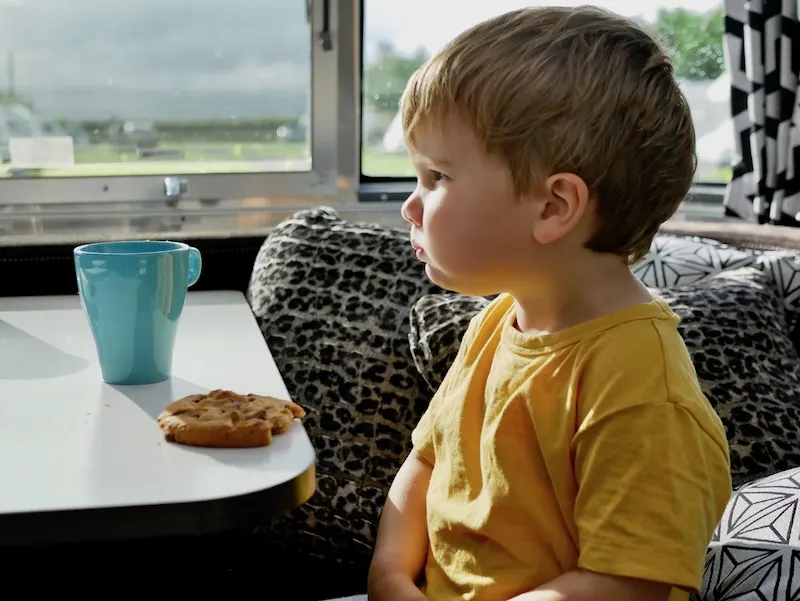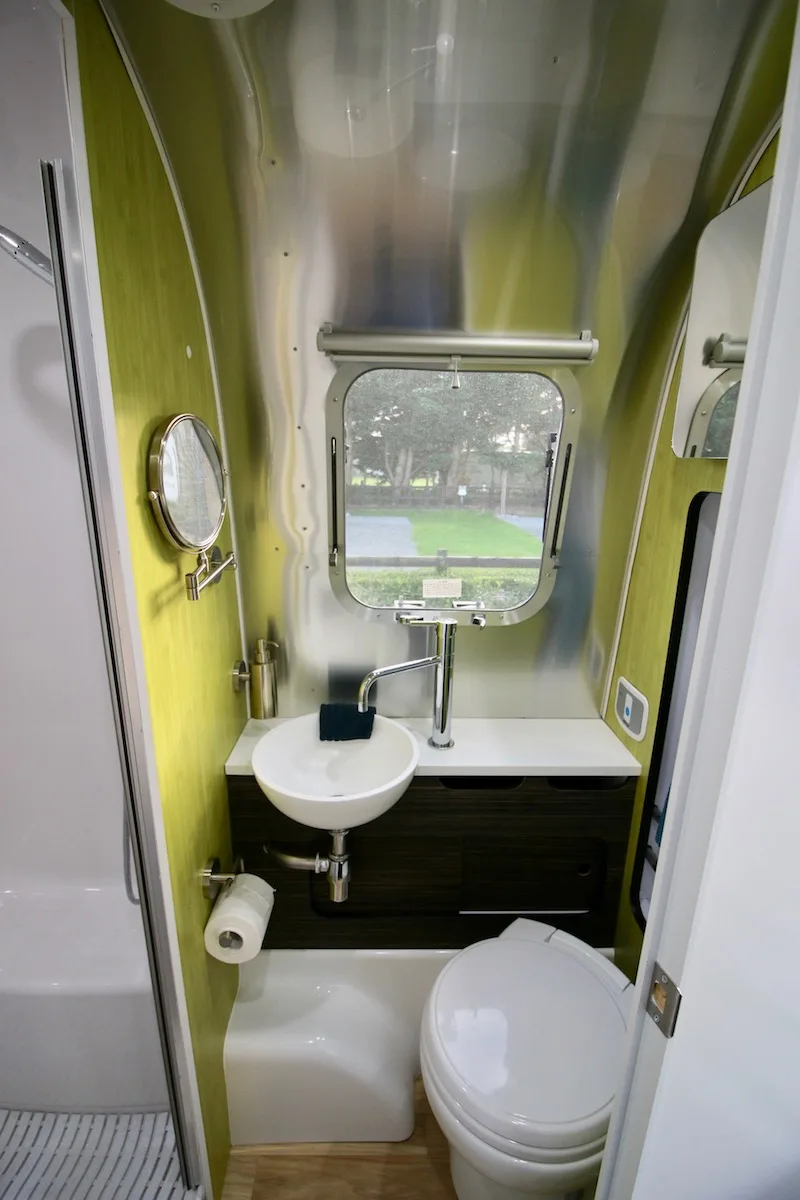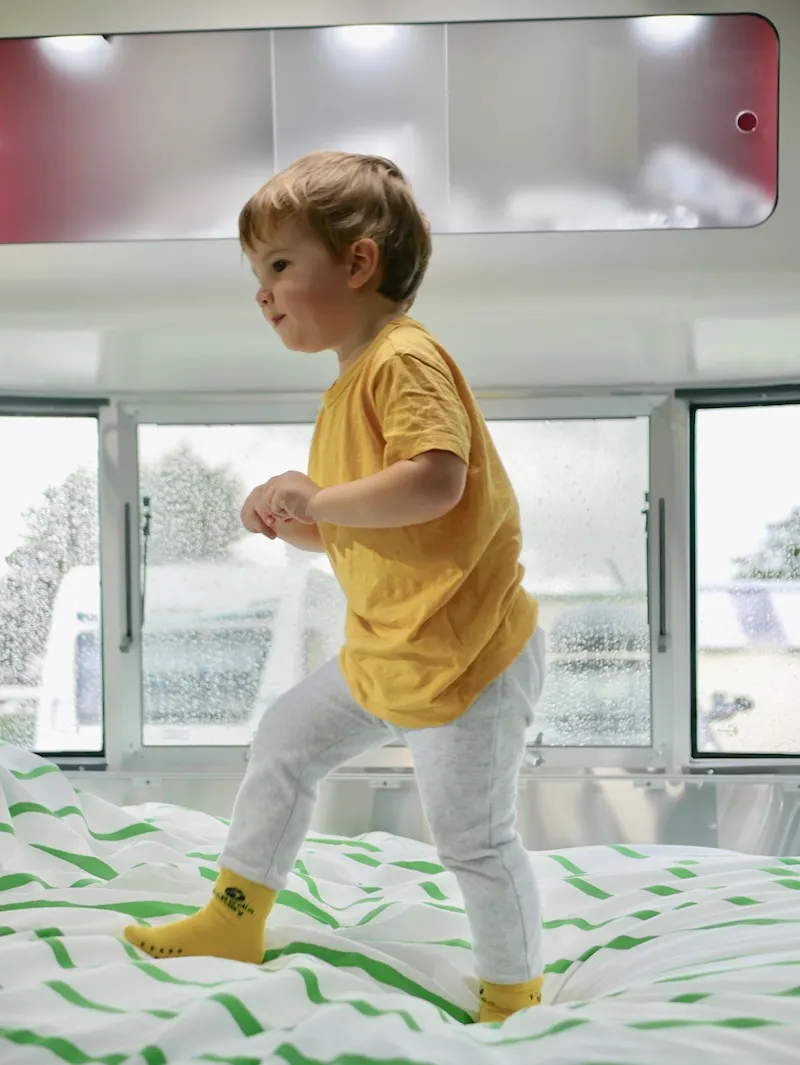 White Lodge Caravan Park and The Marram Grass
White Lodge Caravan Park is a family run caravan and camping site. There's a husband and wife team, Chris and Kevin, along with their three sons who run The Marram Grass.
The Marram Grass on the onsite restaurant, open to both the public and guests at the campsite. The charismatic and friendly guys have turned a basic café into a stylish foodie dream attracting people from miles around.
The restaurant is luxuriously rustic. On the website it says, 'Fundamentally you are eating in the shed', but it is so much more than just a shed.
The Marram Grass has had a lot of worthy media attention this summer after Ellis appeared on the BBC's Great British Menu. I seriously recommend you take a look at some of their videos on their Facebook page too. Sam and I spent an entire evening watching them. They're proper Scouse, cheeky chappies and I love them. They've also made us really want a kitchen garden and to learn how to cook!
This beautiful onsite restaurant sets the campsite apart from other sites because you can have an amazing dinner experience…while you're camping. You don't need to stick to traditional pub lunches and burnt BBQs for dinner, this is rustic fine-dining and we'd loved it.
We visited The Marram Grass on Sunday lunch time and had the most delicious meal. We were lucky and Joseph had fallen asleep in his pushchair and George was tired so he sat quietly in the corner watching Peppa Pig on repeat. This never, ever happens. Our children are not the quiet, chilled type so relaxing Sunday lunches are just not something that happens in our family and this was an absolute treat!
The food was like that you'd find in a Michelin stared restaurant but it was heartier, more comforting and a better sized portion. If you've ever visited a fancy restaurant and left thinking, 'That was delicious but I'm still starving and could do with a take away on the way home!', then this might be the place for you! (Please tell me I'm not the only who feels like this at fancy restaurants!)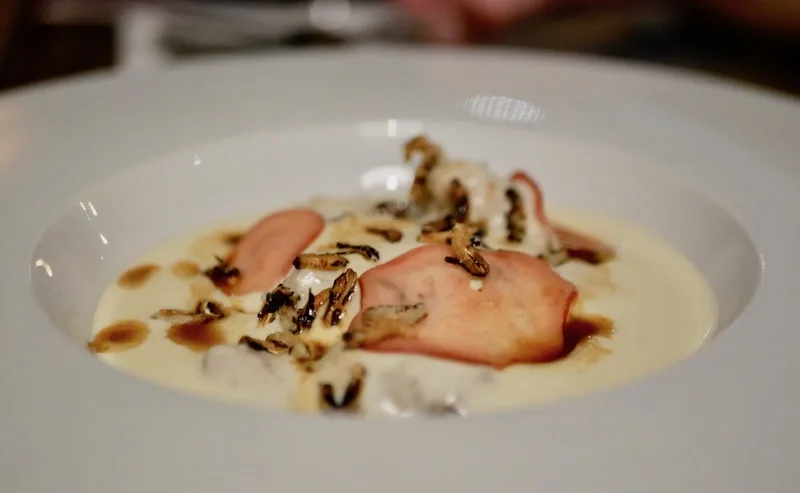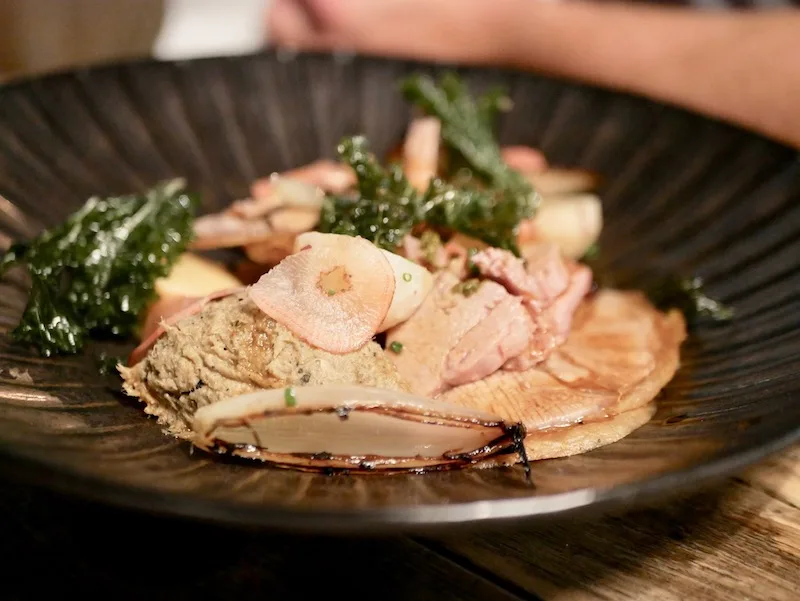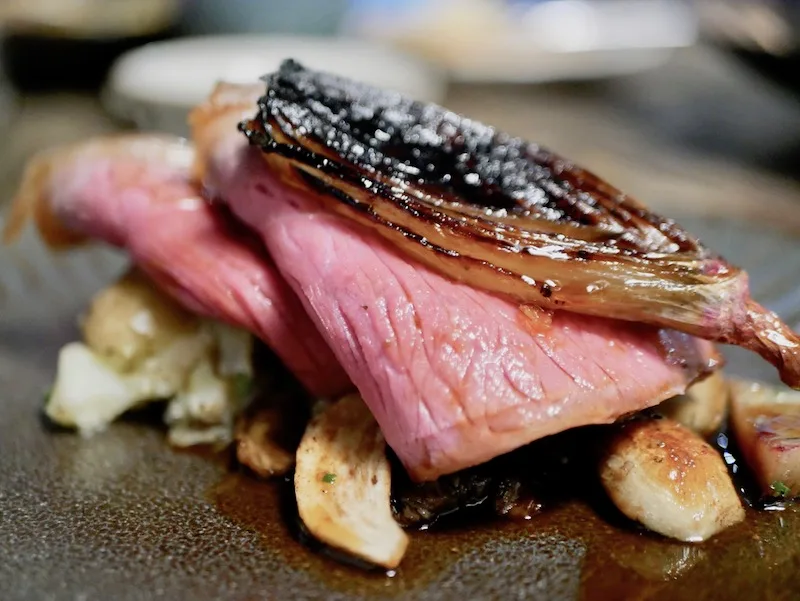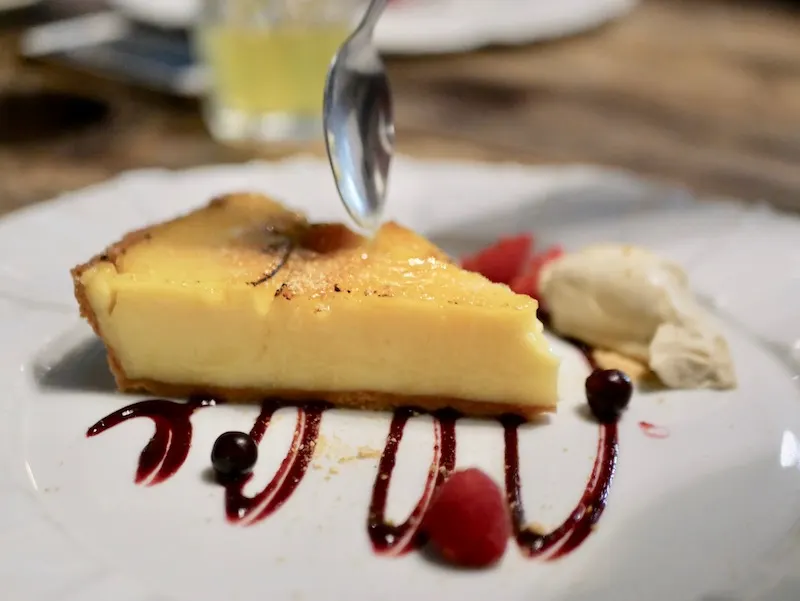 My spoon model here was George who simply couldn't wait the 20 seconds it took for me to take a photo! About 30 seconds later this warm lemon dessert was gone and it was absolutely delicious. Tip: Ask the staff for their recommendations as everything they suggested was amazing.
On the Saturday night, Sam and I had tucked the kids up in bed and were sat at the window of the Airsteam with a bottle of red. We were looking out over the Welsh mountains and all the other campers on the site. As darkness fell we could see people emerging from their caravans and tents looking glam and sophisticated. It was a far cry from the usual dishevelled camper we're used to! We saw ladies in lippy and men with collars as they walked across the campsite to The Marram Grass. It was funny to watch but also awesome. Just because you're camping it doesn't mean you don't want a nice dining experience! And for any outdoorsy types who also love a good night out, this is 100% the kind of place you should visit!
Anglesey
While we were staying at White Lodge Caravan Park we visited the nearby Newborough Forest and Llanddwyn Beach. When the tide is low you can walk across to an island but unfortunately we timed it wrong and we were there at high tide. I love beaches and forests so this was a perfect morning for me. We took a long walk through the forest and made it to the white sands of the beach just as the sun came streaming through the trees.
Little tip for this beach: We were told you're not allowed to take dogs to this beach and I think 'technically' you can't…but everyone had a dog and we felt very guilty about leaving our pooch in the car.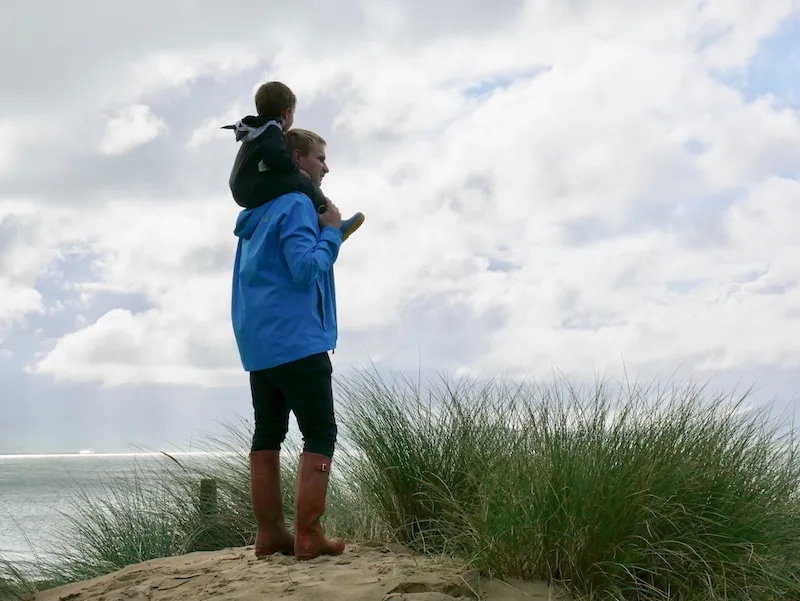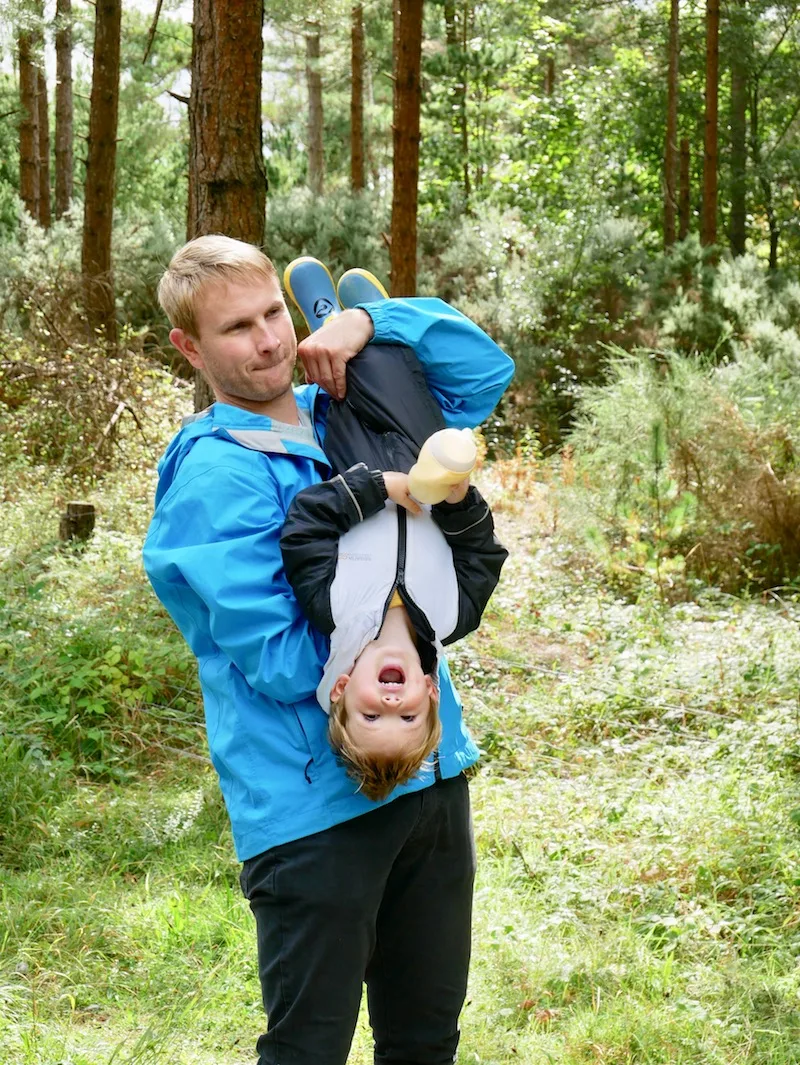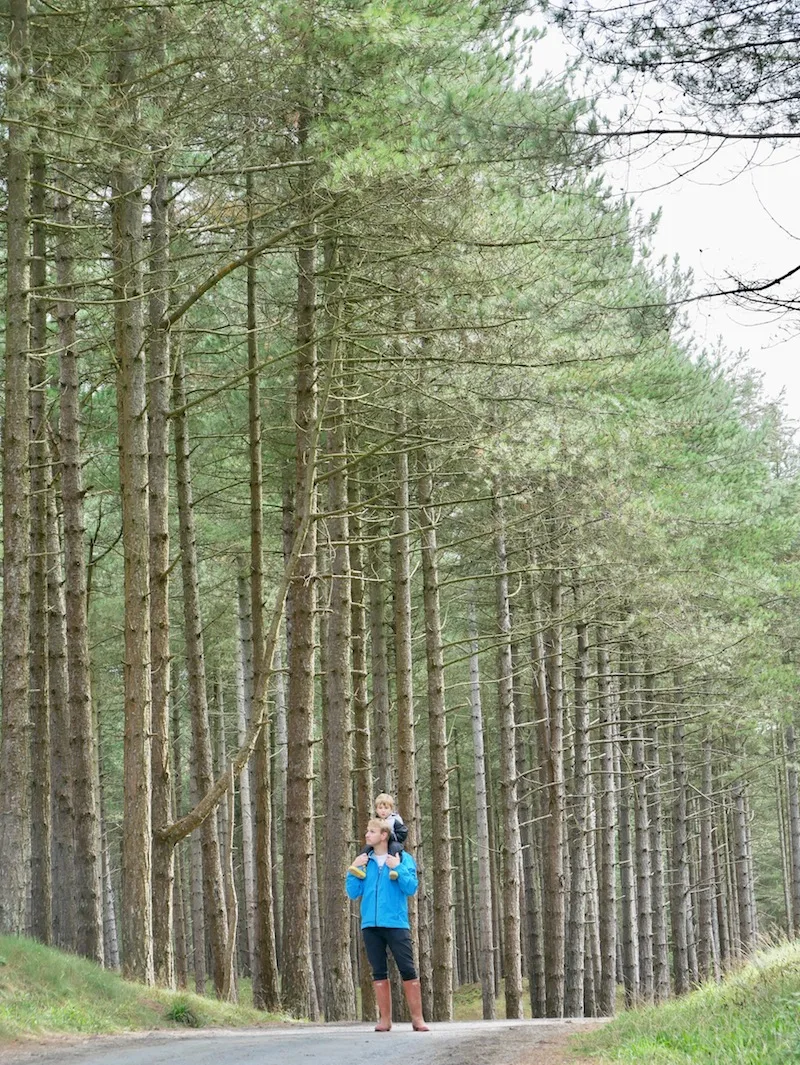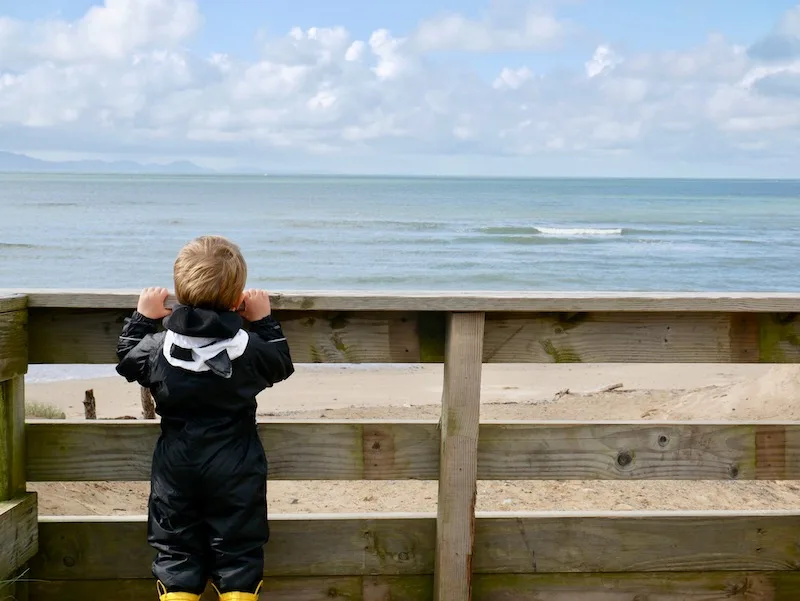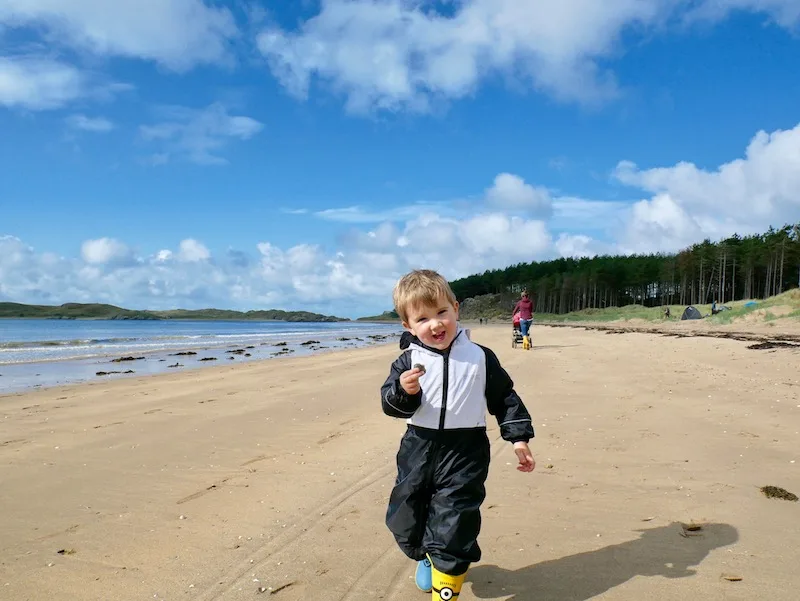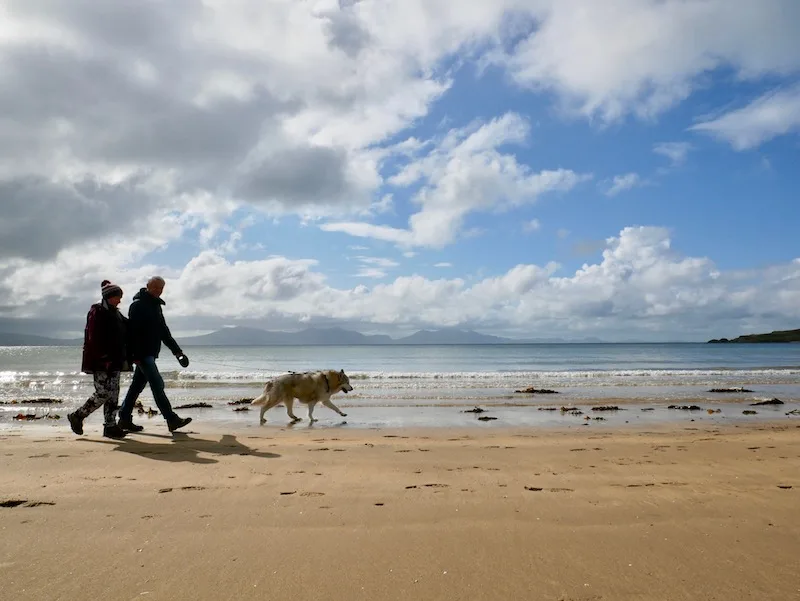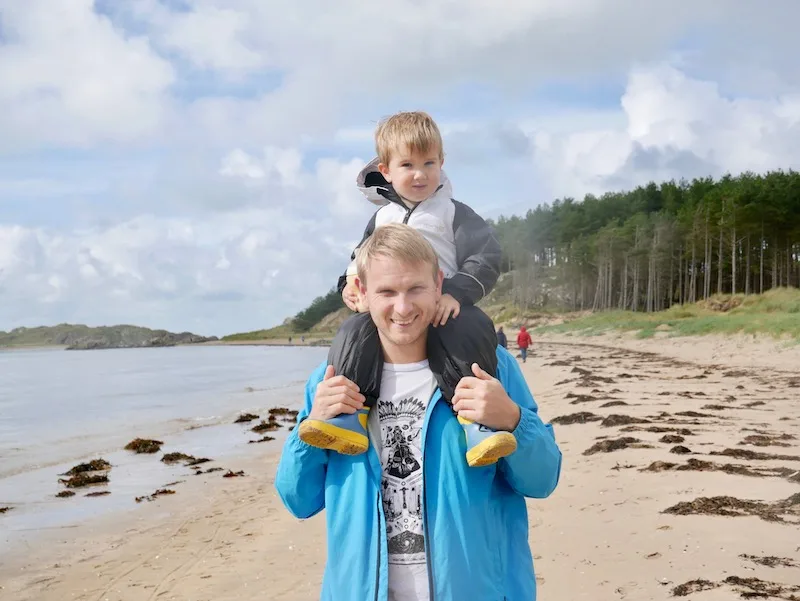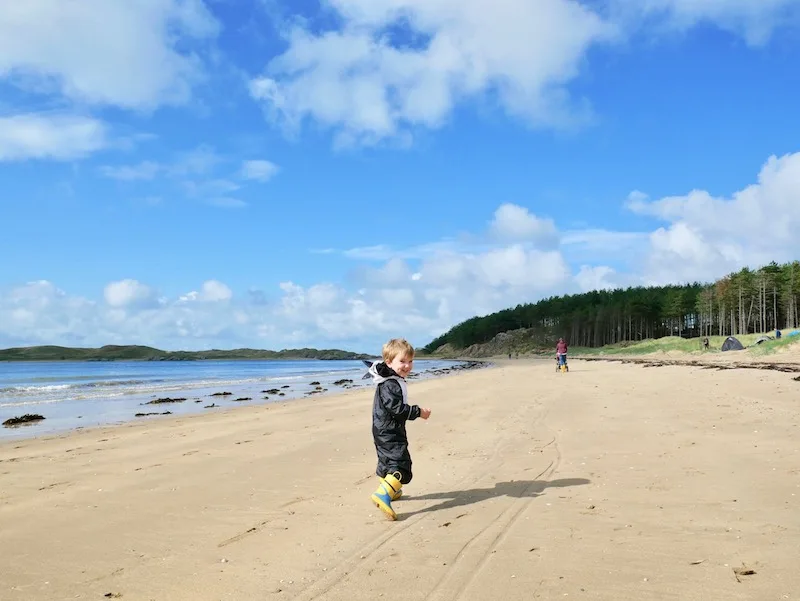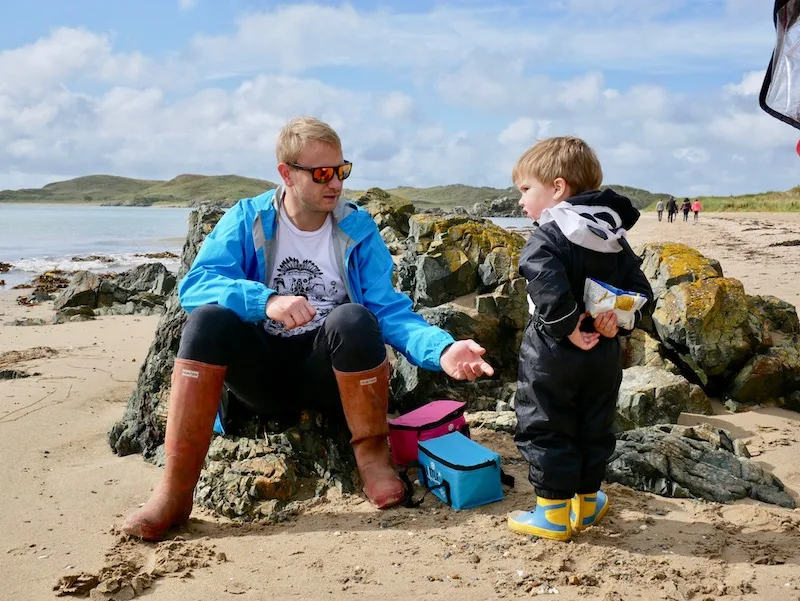 I love this picture as it sums up everything from our day: A gorgeous beach but we were still dressed in wellies and raincoats (because it was Wales!) Beach picnics, sandy bums and George trying to hide a packet of Wotsits from Sam!
Our next stop was Foel Farm, a nearby petting farm with a lovely café. A few years ago I wouldn't have dreamt of visiting a petting farm during a weekend break but you can tell my priorities are now very different! Hearing the boys laughing during a ride around the farm on a quad bike and seeing their faces when they saw the little piglets was priceless.
We had such a fantastic weekend on Anglesey, a little island that is quickly becoming one of my favourite places in Wales. I highly recommend White Lodge Caravan Park and I think it goes without saying that I recommend The Marram Grass.
If you'd like to find out more about Airstream trailers then you'll be able to see them at the Motorhome and Caravan Show 2017 at the NEC in Birmingham on October 17-22. (Sam and I are slowly becoming caravan geeks and we already have our tickets!) I went last year and it was huge and amazing and that's what inspired us to buy our caravan. The new Airstreams will be distributed by Swift Group and they will be the sole distributor in the UK. The guys from The Marram Grass will also be at the show and they'll be doing a cooking demo in an Airstream!
[one_half padding="5px 5px 5px 5px"]
[/one_half]
There are some other bloggers who have also stayed in the Airstream. Check out their posts below: