We recently had a gorgeous family day out in North Wales which included a stop at Gwyrch Castle, yes the castle in Abergele made famous by I'm a Celebrity…!
But we didn't just visit the castle in Abergele. Oh no, there's so much to see in this area so keep reading to find out how to make your trip to the castle in Abergele a full day out!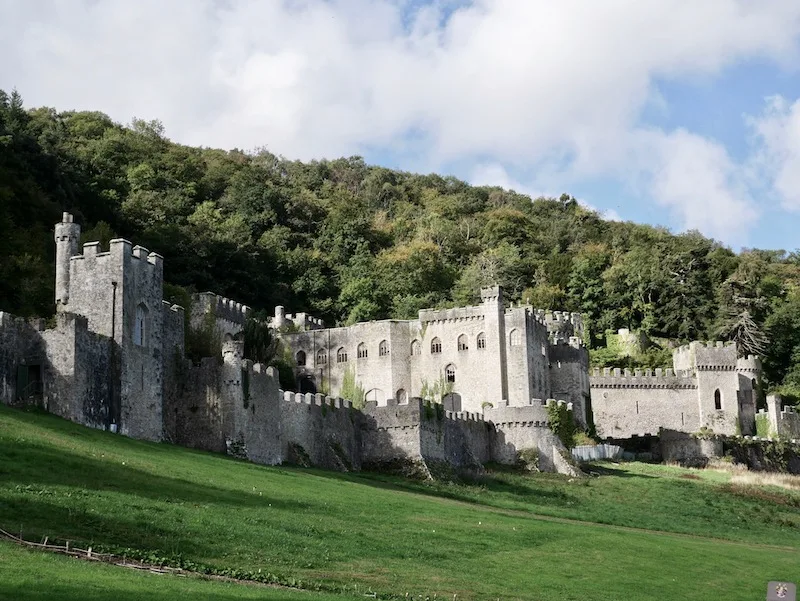 Pebble beaches, crashing waves, the crumbling castle in Abergele and quaint towns dotted along the coast. What more would you want from a family day out on the North Wales coast? OK, maybe fish and chips loaded with salt and vinegar and afternoon tea on blustery piers looking out to sea.
You guys know how much I love North Wales and how proud I am to call this beautiful slice of the world my home. I feel so passionately about sharing my little adventures around Wales and showing how gorgeous it is here.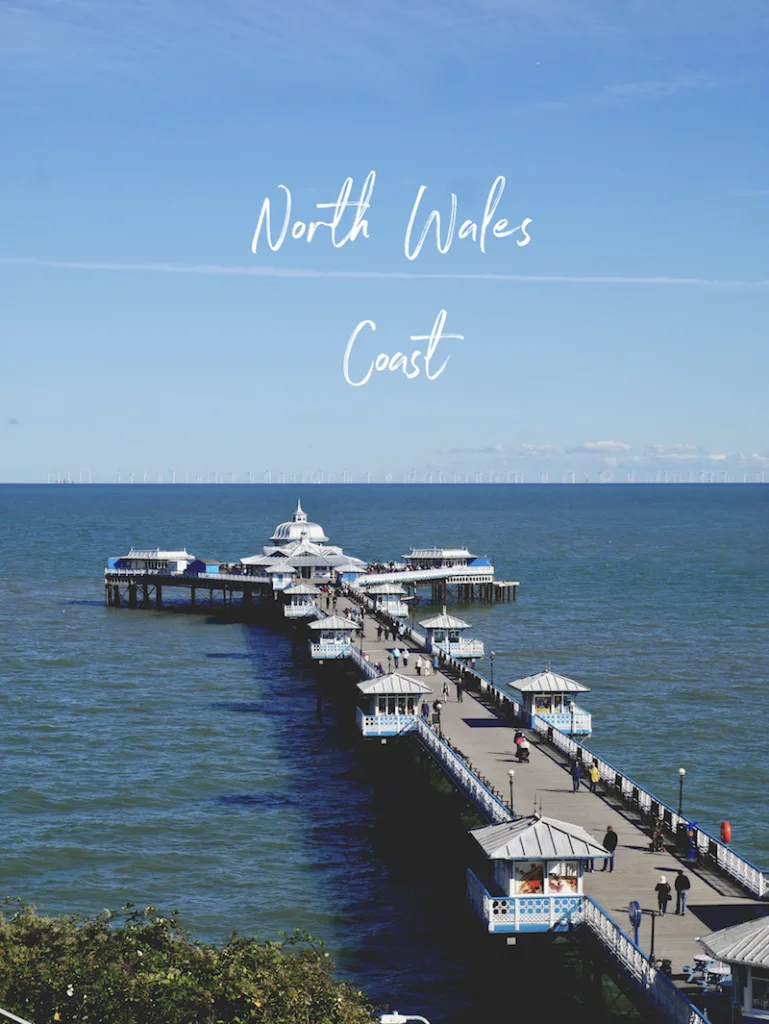 Since having the boys we've spent a lot more time exploring the North Wales coast so I was super excited when Parkdean Resorts asked me to share a day along the beautiful coastline of North Wales for their Coastal Adventures Campaign. Parkdean Resorts have a holiday park called Ty Mawr and these are just some of the places you could visit while you're staying there.
1. Pensarn Beach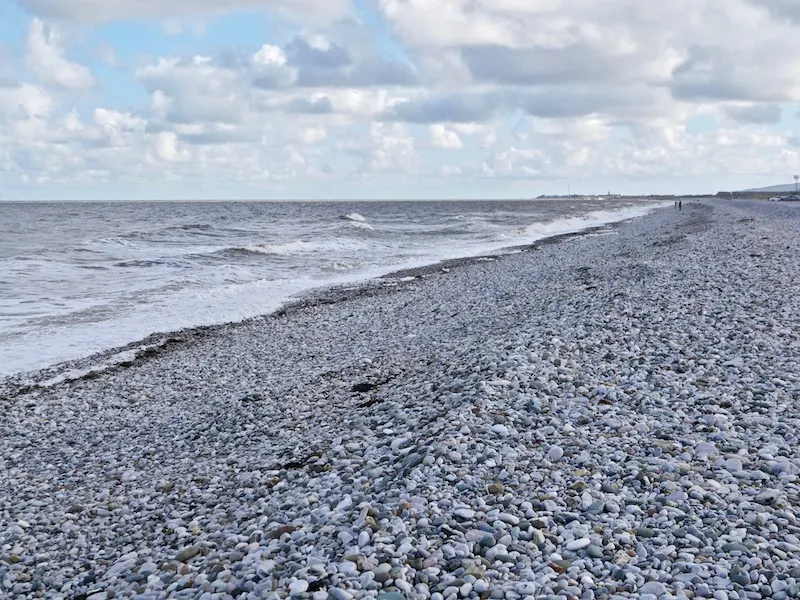 We began our day with a visit to Pensarn Beach, a white pebble beach just outside of Abergele. Pensarn Beach is the perfect place to blow away the morning cobwebs and fill your lungs with fresh sea air. Get your bobble hat on and grab yourself a cuppa from the kiosks next to the car park and have some fun skimming stones into the waves.
The beach is just off the A55, a road we drive along almost every weekend, but despite looking down on it and admiring the way the sun always seems to be shining when we reach this stretch of the motorway, we'd never stopped off at this beach.
Pensarn Beach is a Site of Special Scientific Interest (SSSI) as it's Wales' best example of a vegetated shingle bank and it's home to lots of rare plants such as sea kale, ray's knotgrass and sea radish.
It's not the most beautiful beach but if you've had a long drive it is a good place to stop for some fresh air and a cuppa!
2. Gwrych Castle: The Castle in Abergele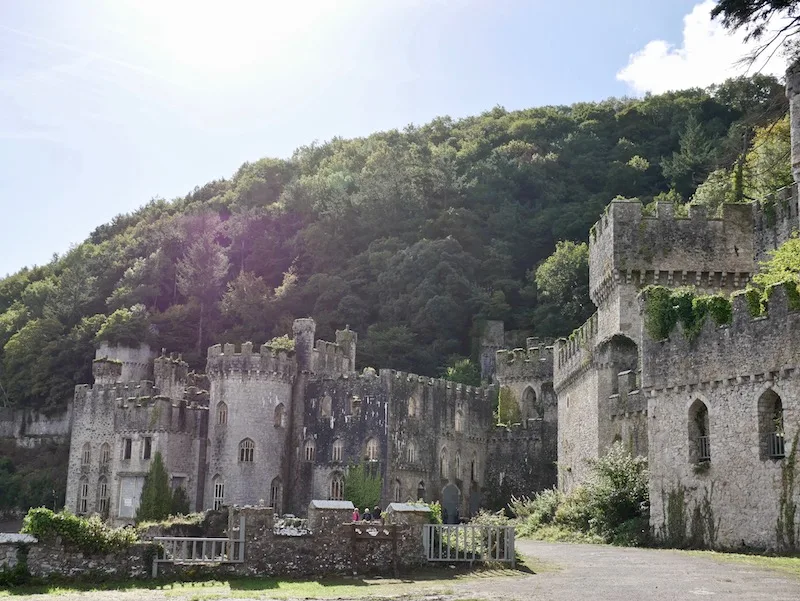 Gwrych Castle is another place we drive past every week and wonder what the crumbling old building was and what secrets lie behind those enormous walls.
It turns out that we weren't the only family to do this and back in 1996, an 11 year old boy, Mark Baker, did exactly the same while sat in the back of his family car. Mark passed the castle daily and saw the beautiful old building falling into disrepair. But unlike many 11 year olds, he actually did something about it.
Mark founded the Gwrych Castle Preservation Trust when he was 12 and he managed to get the absent American owner to sell the castle so it could be restored to its former glory. It was bought by a luxury hotel chain and then sold on to another but in 2018 the planning permission to turn this beauty into a luxury hotel ran out and the castle was sold to Gwrych Castle Preservation Trust.
The trust are now planning to 'secure a vibrant and sustainable future for Gwrych Castle' and they're planning a restoration project for the house. They purchased it in June 2018 but you can already visit the crumbling remains and beautiful gardens that we found to be totally magical. We visited in September 2018 and they must have done so much work clearing the grounds already.
There are workmen around but I highly recommend visiting as soon as you can (especially if you're visiting with little people who have a thing for diggers!) I'm sure this is the kind of place we'll visit again and again and watch their progress over the years.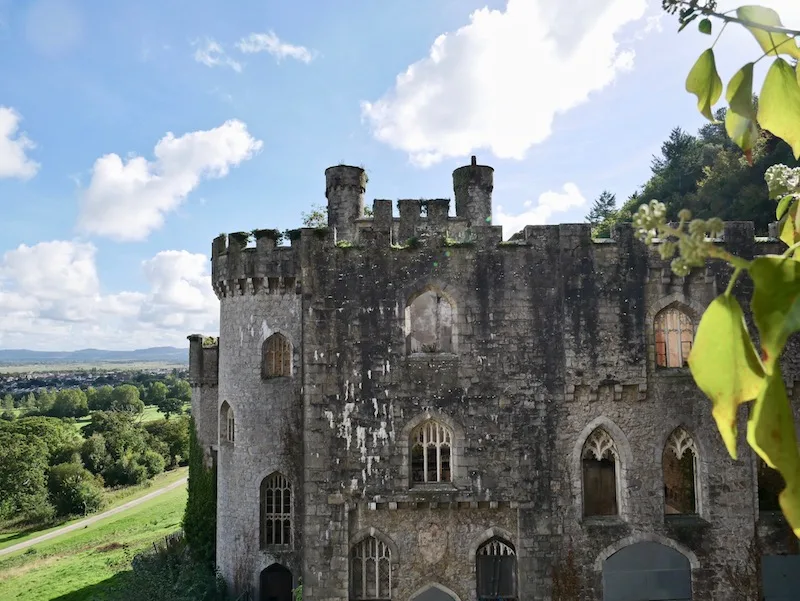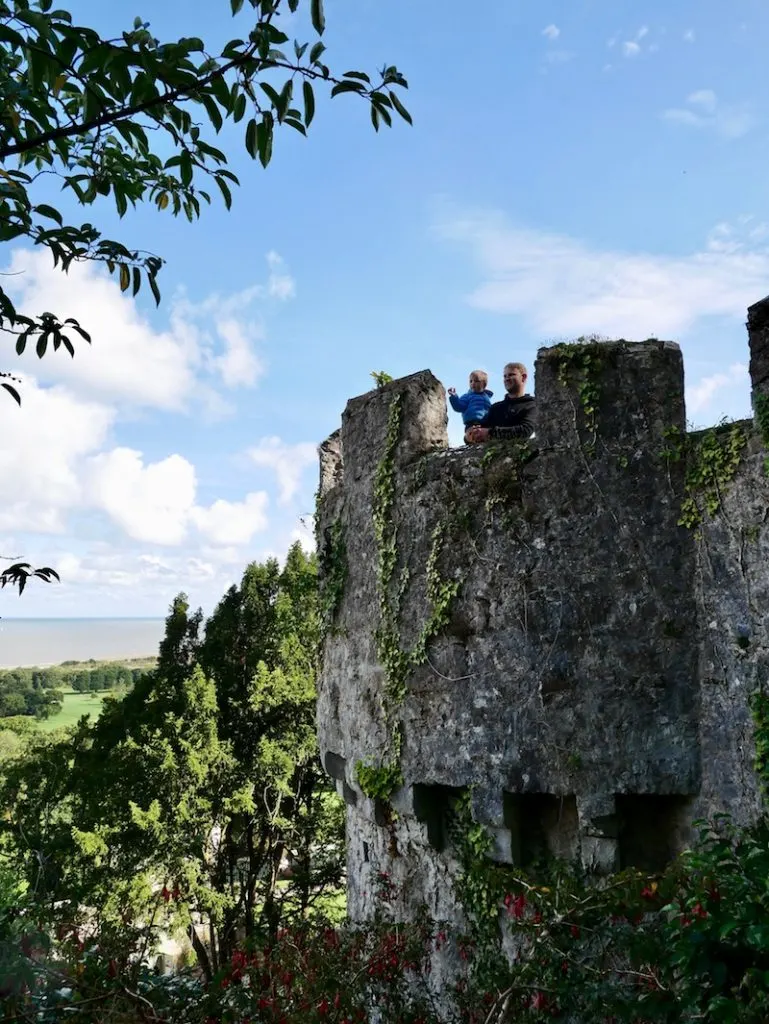 There's something so magical about creeping around the ruins of a castle. It almost felt like we shouldn't be there as we slipped up staircases and admired the view through empty window frames. We followed the ivy as it crept up forgotten walls and snuck through arched doorways and up to castle turrets. It was like stepping into the pages of a fairytale.
This is a great place to visit for the whole family, whether you're interested in the history, the gardens, the sea views, the photo ops or the diggers!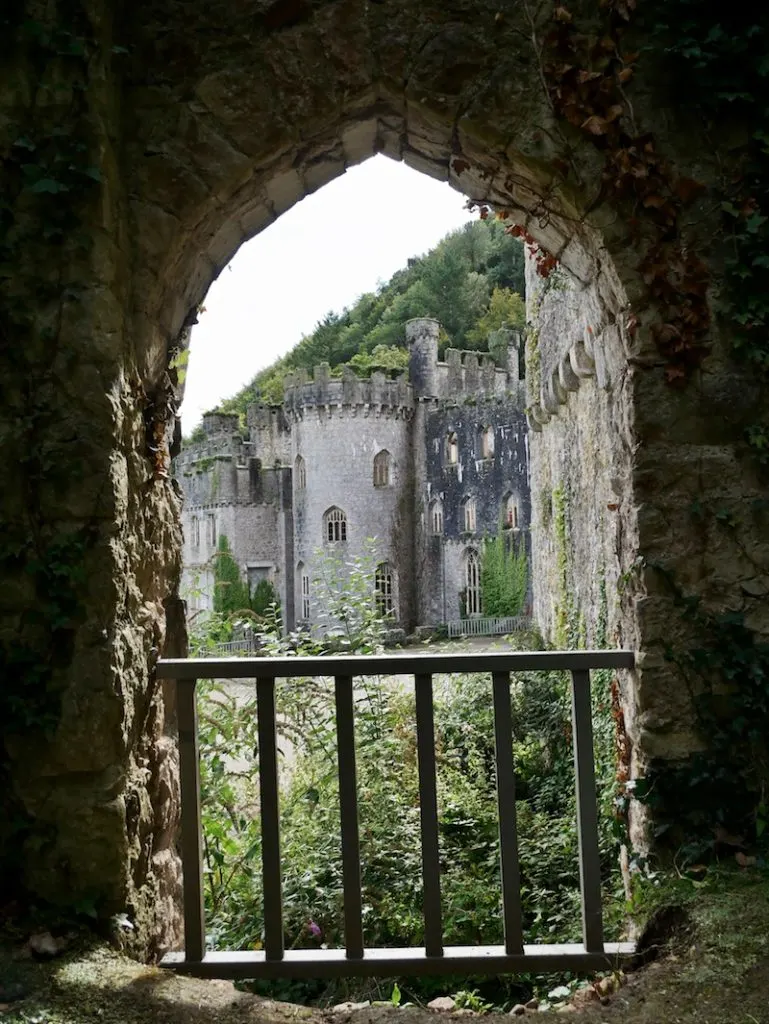 3. Conwy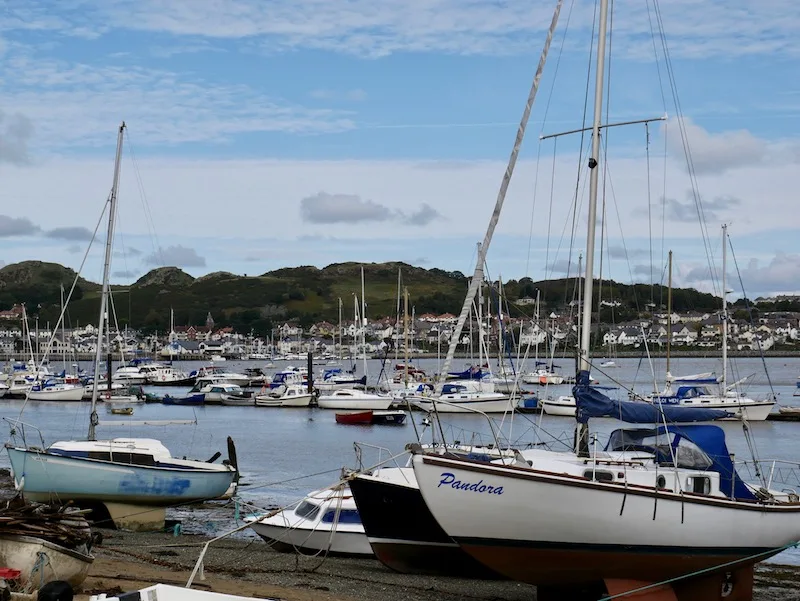 A short drive from Gwrych Castle is the stunning little town of Conwy. This is a seaside town with traditional charm thanks to the 13th century castle that dominates the town. It's such a cute place with a pretty harbour looking out to the mountains of Snowdonia. The narrow streets are filled with little boutiques selling Welsh trinkets and local produce.
Conwy is also home to the smallest house in Great Britain!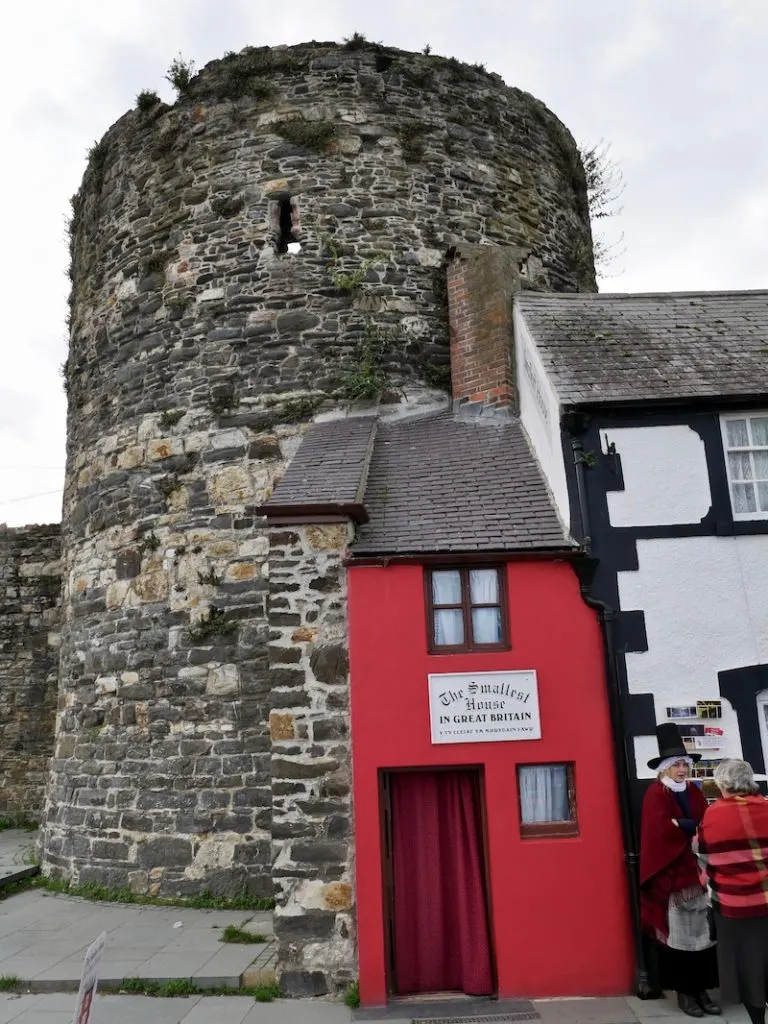 I had no idea this house was in Conwy and, yes it's a tourist magnet, but you have to visit it! It's painted red and usually had a lady waiting outside dressed in a traditional Welsh outfit. The house is so small because a row of terraces were built starting at the castle wall. Once the terraces were complete there was a tiny space remaining and this tiny house was built. It wasn't always a tourist trap, it genuinely was a minuscule home built in the 16th century and it was a home until 1900 (to a man who was 6"3!)
You can pay £1 to enter and 50p for children for a quick look around the tiny house.
We then had fish and chips and enjoyed them overlooking the boats bobbing out at sea while Joseph chased the seagulls who were desperately trying to steal our chips.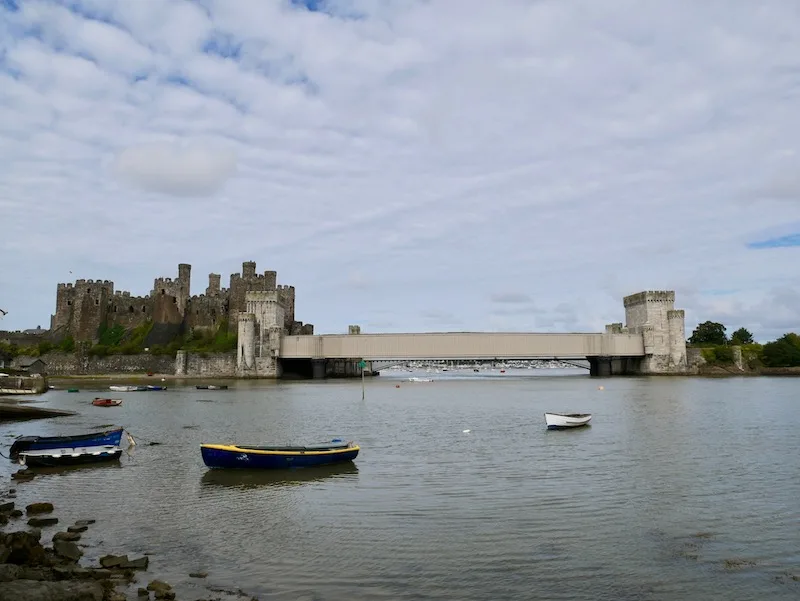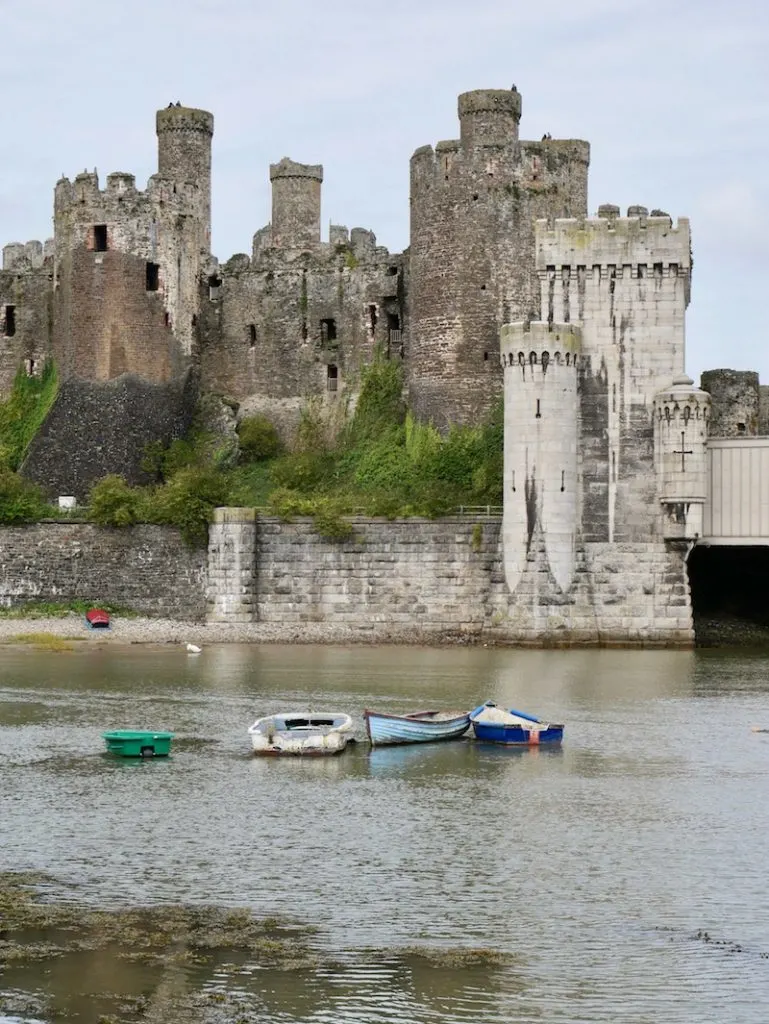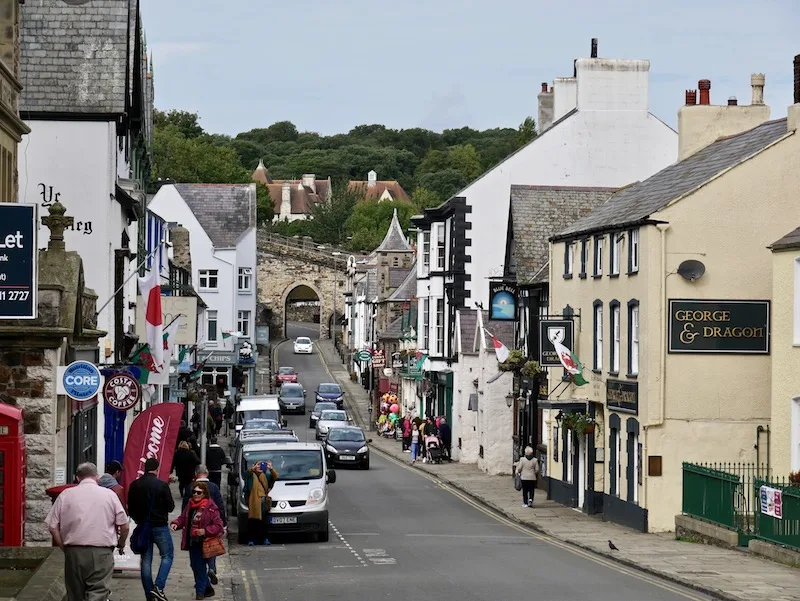 4. Llandudno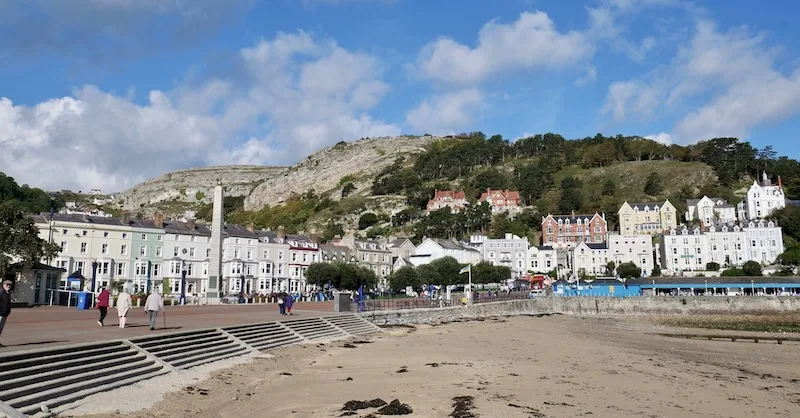 Our final stop during our family day around the North Wales coast was to Llandudno, which is the epitome of a traditional Victorian seaside town. As you drive into Llandudno you can hear the seagull's caws and practically feel the sea air lifting your mood.
We took a walk around town and then along the pier where you can see the Great Orme to your left and the Little Orme to your right. The pier is dotted with little kiosks selling souvenirs, snacks, toys and there's even a magical Harry Potter themed kiosk. There are also arcades at either end (I told you it was traditional!) that will no doubt take you back to your childhood with penny slot machines and claw grabbers. With Joseph happily entertained in a fire engine, Sam and I proceeded to waste far too much money on games we knew we couldn't win!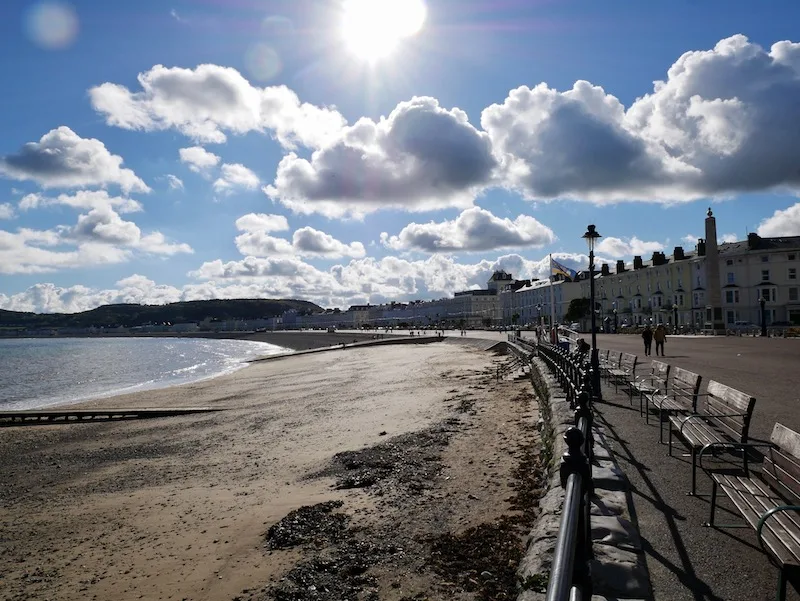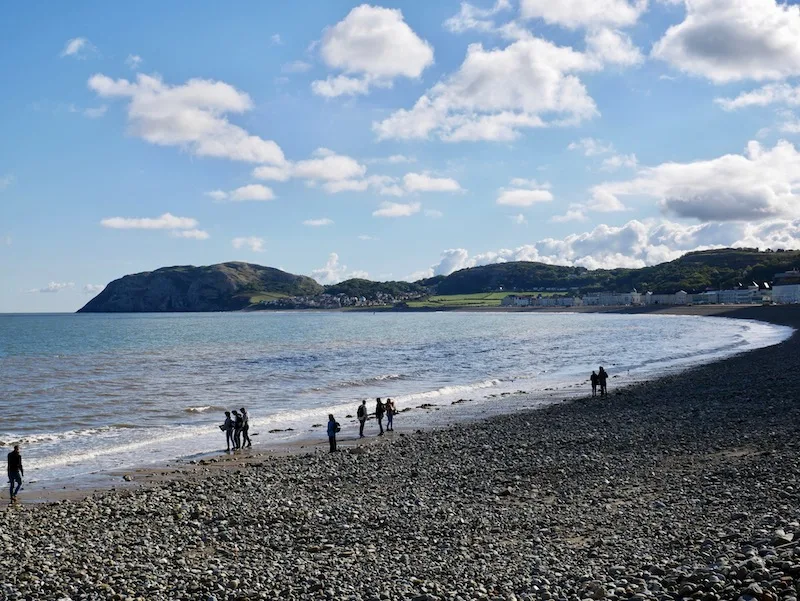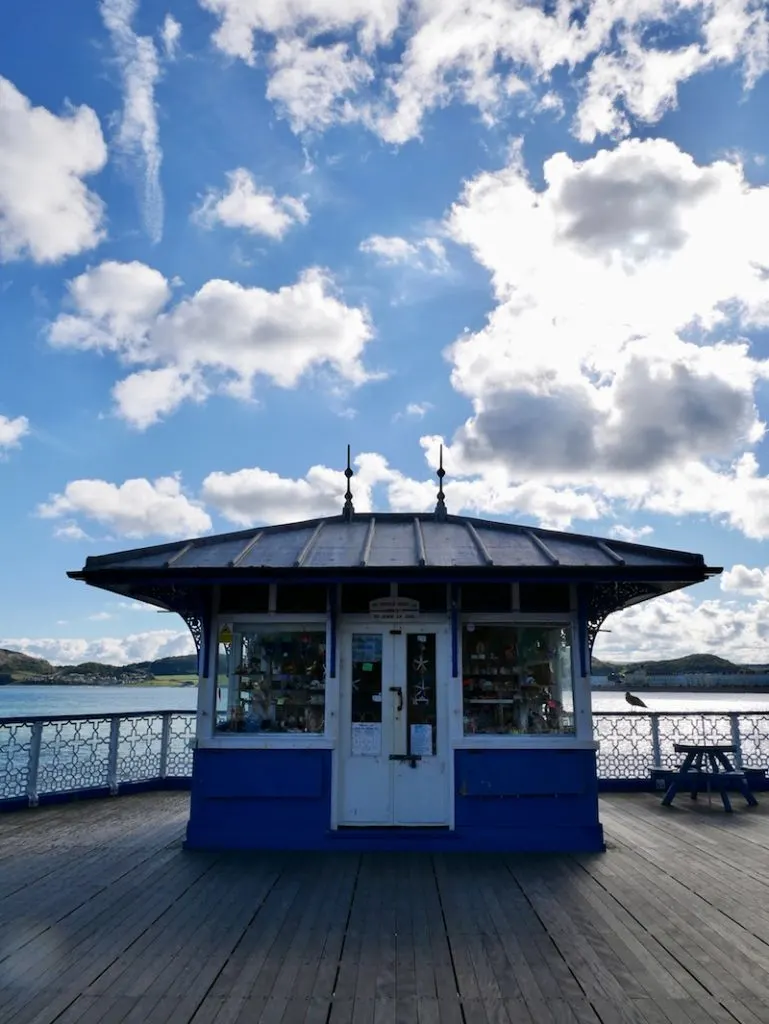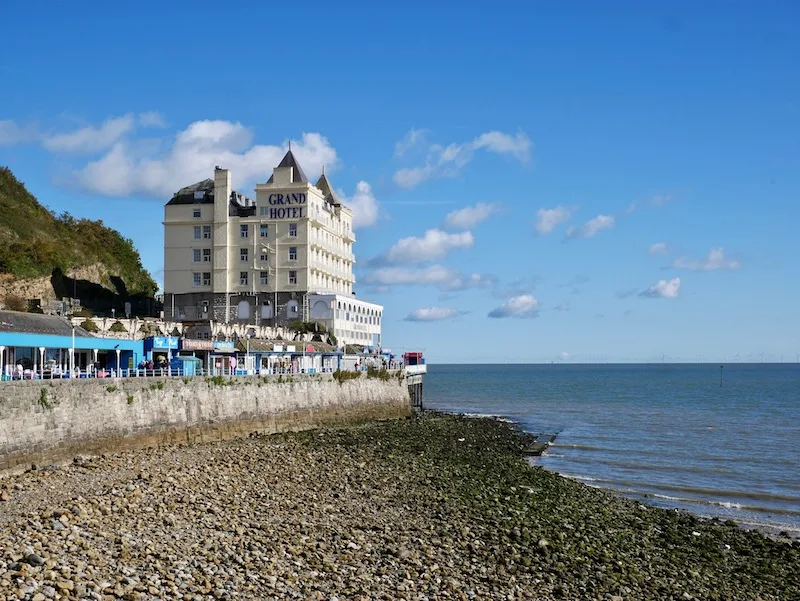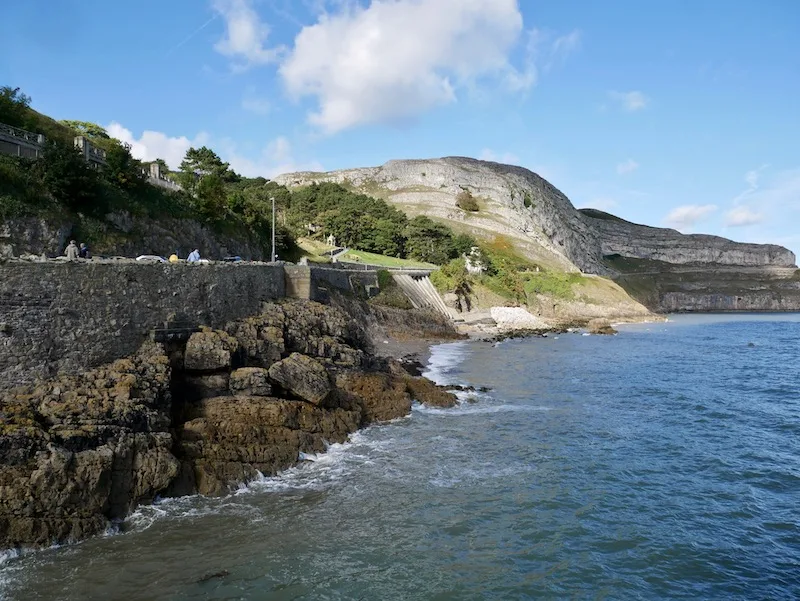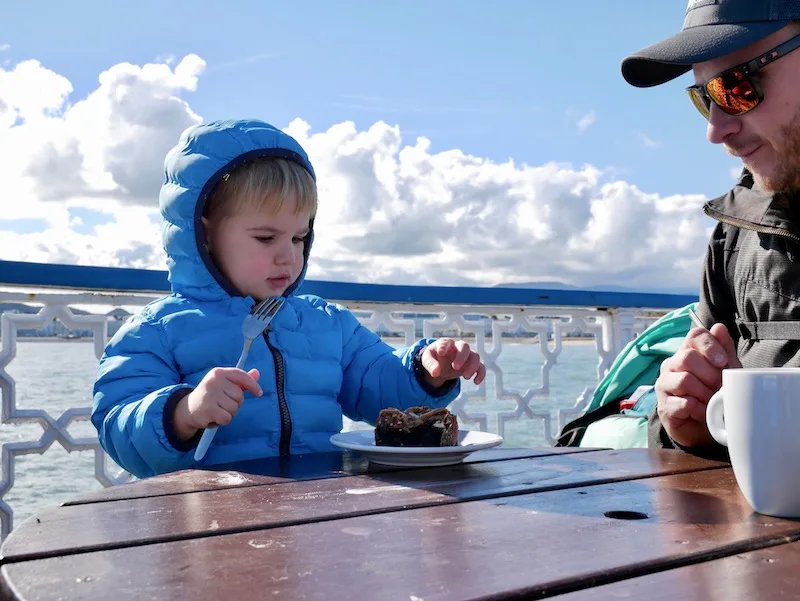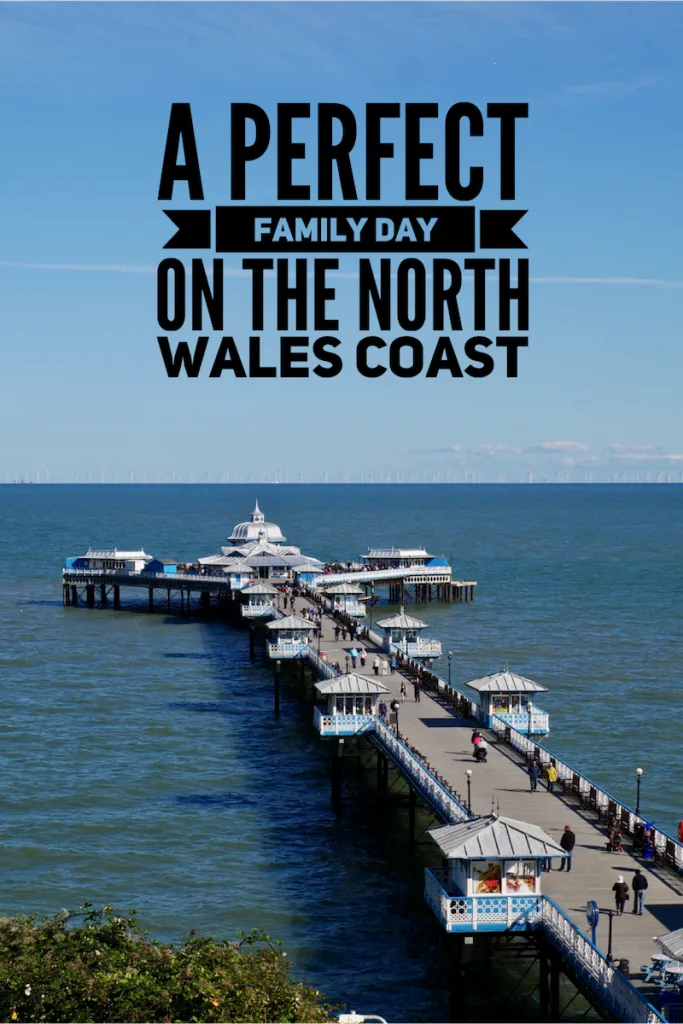 If you have more time in Llandudo, I'd definitely recommend getting to the top of the Great Orme. You can take a tram or ride up on the cable car which is a beautiful way to see the town on a sunny day and a lovely way to keep the kids entertained!
This post was created in collaboration with Parkdean Resorts. If you're heading out on a coastal adventure, be sure to share your updates using the hashtag #CoastalAdventures.