This week I'm delighted to welcome Char Taylor from Taylor Heart's Travel to The Travel Hack. She's put together an Insider's Guide to San Francisco. As you can see, Char really knows her stuff when it comes to this gorgeous city and has some great recommendations for things to see and do. Enjoy!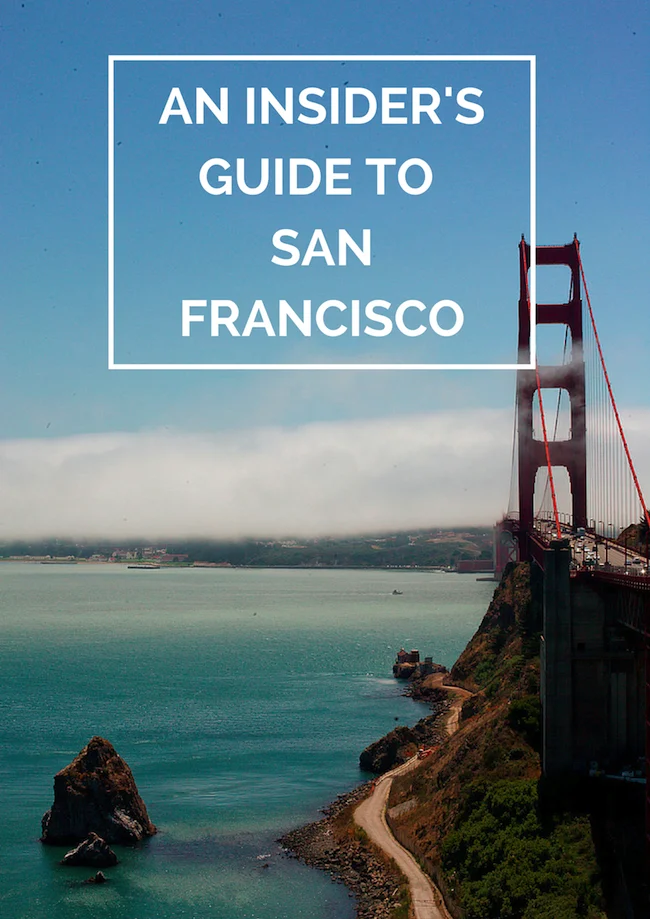 Photo credit: Golden gate
1. Can you begin by telling us how/why you're a San Francisco expert?
My name's Char and I'm a San Fran obsessive!
Before I visited the city I pined over every SF image on Pinterest, read every article going and spent my days dreaming of one day stepping foot there. Last December those dreams became a reality when I spent some time in San Francisco. I'd planned a mega packed schedule so that I could squeeze as much out of my visit as possible. It was an incredible, if not surreal adventure.
2. How would you describe San Francisco in 5 words?
Surprising
Free-spirited
Tasty
Unique
Generous
3. Give us one reason why you think everyone should visit San Francisco
There are over 3,500 restaurants in San Francisco so the number one reason is to try amazing food from all over the world. Whether you want award-winning Italian pizza, classic American pancakes, Michelin-starred cuisine, you'll find it all and more in San Fran.
4. Can you tell us about some of your favourite things to do in San Francisco?
San Fran has something for everyone. The Anchor Brewing tour is really good. It's a well-loved local brewery and the tour is fun and relaxed. Plus, there are quite a few free tastings, which is never a bad thing!
If you're more into cocktails than beer, a late visit to Top of the Mark is well worth it. It's part of the Intercontinental Mark Hopkins Hotel and offers 360-degree views of San Francisco, as well as over 100 martinis. They often have a jazz night on, so book ahead if you can. If you're not fussed on alcohol or want a different perspective, head to Coit Tower for equally good views of the city.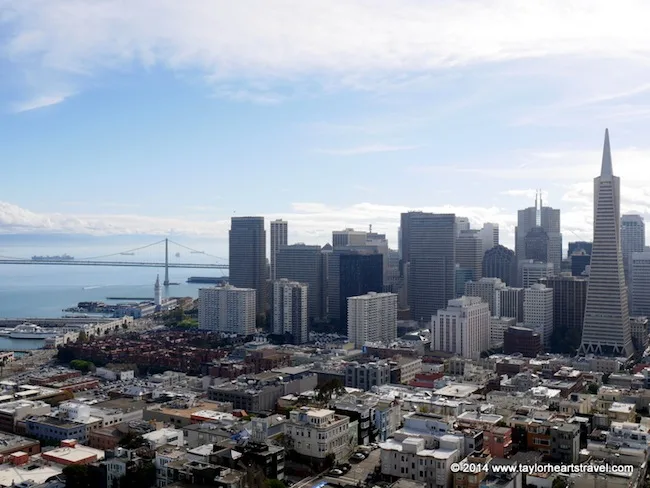 If you want to experience an authentic part of the city, head to the neighbourhood known as Richmond. It's often overlooked, which is a shame because it's a gem. You'll find lots of cute independent boutiques and friendly locals wanting to share their favourite parts of the city with you.
Culture lovers will enjoy Alcatraz (the notorious island prison), California Academy of Sciences, and de Young Museum (gorgeous art and exhibitions). The latter two can be found at Golden Gate Park which in itself is worth visiting for at least half a day, if not a full day.
If you want to visit Sausalito, a city in Marin County and just across the Golden Gate Strait from San Francisco, you can take a Sausalito day trip with an organised tour.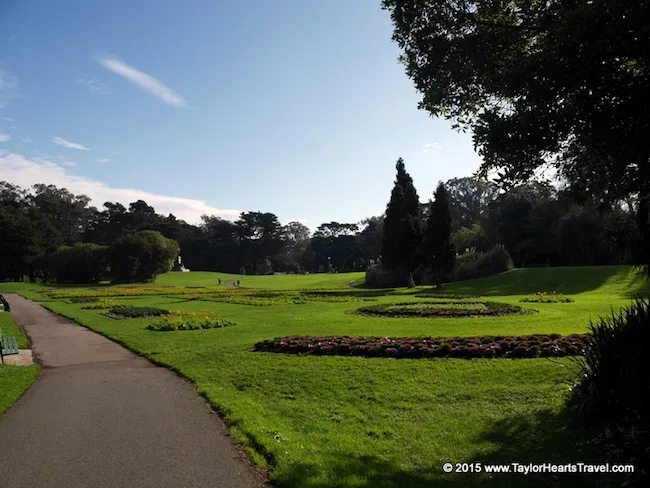 5. Can you tell us 3-5 of your favourite restaurants/places to eat in San Francisco?
Oh wow, the food. You can literally eat your way around the world in San Francisco, probably at least three times over! For the best American breakfast in the city head to Mamas on Washington Square. If you want something a little trendier, head to Foreign Cinema. The bland doorway leads to a secret courtyard area full of stylish brunchers.
For a filling lunch or casual dinner head to The Plant. There are a few branches and I'd recommend the one on Pier 3. The food is organic, healthy but tasty, and there are loads of delicious vegetarian options.
Tony's Pizza Napoletana serves award-winning pizzas and in fact every kind of pizza you could possibly think of. You'll be drooling over the menu! This restaurant has attracted lots of media attention over the years and often has a huge queue (even on a week day) so be prepared to wait for a table.
If you have a sweet tooth like me, make sure you visit Ghirardelli. It's a famous chocolate store and you'll often be given free samples just for stepping inside. One or two of the branches double up as an ice-cream parlour, serving epic sundaes. They're open late so skip dinner and go for a chocolate masterpiece. I recommend the mint one!
6. What's your favourite touristy thing to do in San Francisco?
It'd be criminal to visit San Fran and not bike the bridge. The Golden Gate Bridge has appeared in so many films and is such a famous landmark. You simply have to hire a bike and cycle from one side to the other, obviously pausing every two seconds to take photos!
If you rent a bike with Blazing Saddles you'll have a free route map so that you can see all the main sights (including the route across the bridge). Most people cycle across the bridge and then carry on down the hill to Sausalito (a cute village) and then catch the ferry back to the Bay.
Another cool way to see the city – especially if you're travelling with a big group – would be to charter a bus through a company like Shofur and cruise around the San Fran at your own pace. Make a list of all the places you'd like to see and get your private bus to take you there.
7. What's an unusual thing most tourists wouldn't know about?
Riding a vintage fire truck around the city is pretty unique and exciting to say the least! You can even wear a fireman's jacket for a truly authentic (and hilarious) few hours!
8. What's the one thing people need to pack when visiting San Francisco?
The key to packing for San Fran is lots of layers. The weather changes so much throughout the day and even on the sunniest day it can get a little chilly. Layer strappy tops and t-shirts with light sweaters or jumpers. Forget heels – take flats for those super steep hills!
9. Can you share your favourite photo from San Francisco and tell us a little about it?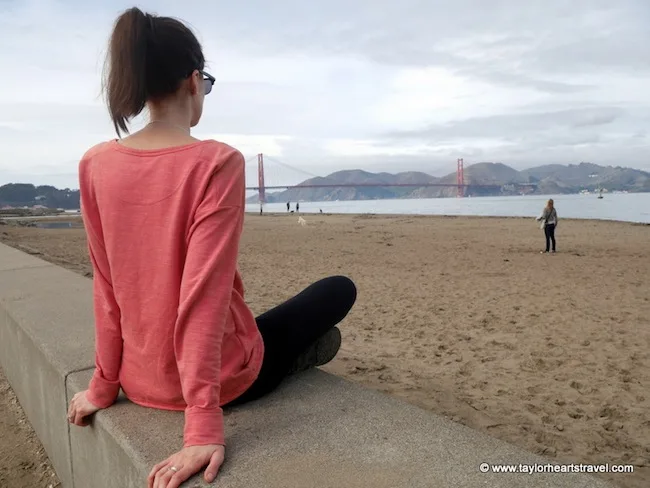 It's really hard to pick just one photo as my trip means so much to me. This photo really shows a big part of San Fran that I pictured in my head for SO many months. This was a really big 'pinch me' moment.
10. What's your favourite thing to do outside of the city?
If you have an extra day or two to play with, hire a car or campervan and hit the open road. Down south of the city you can follow Highway 1 down to Carmel-By-The-Sea (a rich beachside town that's perfect for a sunset pitstop), Moss Landing (wild otters and sealions) and lots more. If you're short on time though, go north up to Sonoma County, otherwise known as the wine county. From walks in the nature reserves to wine tasting in the vineyards, it's an incredible spot to team up with San Fran.
11. Can you recommend a cool place to stay in San Francisco?
You can't go wrong with the local's fave, Clift, or quirky Hotel Diva.
---
Char Taylor blogs at Taylor Hearts Travel, focussing on stylish, unique and exciting travel. It's a travel lifestyle blog that features lots of destination inspiration, but also travel-inspired homeware, fashion and accessories. She rounds up the best travel competitions every Saturday and on a Sunday shares recipes and restaurant reviews from all over the world as part of the #SundayServed feature.