Glasgow is a city I've always been intrigued by. I've heard mixed reports from the previous European Capital of Culture so when Thistle Glasgow and Red Spotted Hanky joined together to organise a bloggers trip to Glasgow, I jumped at the chance to decide once and for all if Glasgow is a city worth seeing.
Update: Since this trip I've actually been to Glasgow a few times so here's a newer blog post about 2 days in Glasgow.
First impressions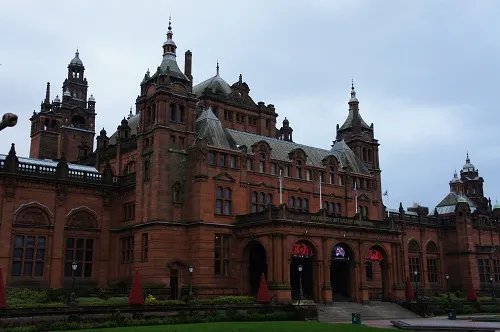 Glasgow's slogan is 'Scotland with Style' and the city is filled with cool cafes, fancy bars, boutique stores, vintage clothes cafes and a heap of culture and beautiful buildings.
As soon as I stepped off the train I realised there was something really familiar about the city. It felt a lot like Liverpool, the city I went to uni in, and has an equally mixed reputation. There was something immediately comforting about somewhere that felt so familiar.
The streets are similar to Liverpool with long, thin roads and steep hills with old, imposing buildings that tower above. They're the kind of buildings you don't really notice unless you're a tourist; everyone whizzes by without glancing up or seeing how grand and beautiful they are. I'm no architect buff, but when you're in a new city, or even in the city you've lived all your life, just look up at the buildings and you'll be amazed by what you see.
The second thing I noticed was how quiet it was. It was 7pm on a Friday night and there was barely a soul in sight. This made me realise how quickly I've become used to the manic bustle of London that never seems to stop, no matter what time or day it is.
What did I see?
For the first time in my life I took an open top bus tour around a city. I didn't want to be one of those snappy happy tourists, but I must admit that the second I got on the bus I was like an excitable child, especially when I realised it was the guy who presents Coast (Neil Oliver to my fellow geeks) who was narrating our trip around the city. This was a great way to see all the Glasgow sites in about an hour, although I'm not sure if the open top was a good idea in November.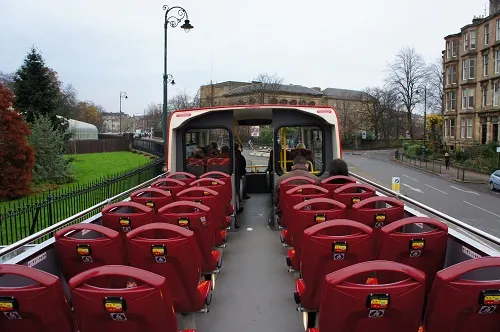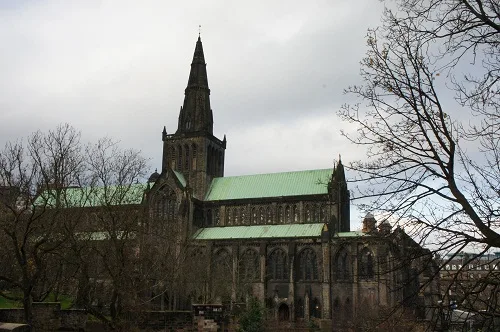 My favourite site was Glasgow Cathedral. There were huge chambers that were erry yet peaceful and apparently there are deers in the huge grave yard.
Where did I eat?
Apart from the great food in the hotel we headed out to Spuntini for some Italian tapas. As you can imagine, it didn't disappoint. What's not to like about mini pizzas, mini lasagne,calamari and meatballs. Delish!
Where did I drink?
I was really surprised by the amount of funky bars in Glasgow. These quirky little bars also reminded me of Liverpool except there were no queues and the prices were amazingly cheap. At £13 for a round for 4 people…it would be rude not to.
A bar called 'The Book Club' was my absolute favourite. It seemed to be in an old theatre or something similar and there were cool tunes and ping pong tables and a random ironing board in the corner.
Head to 'The Arches' if you plan on dancing until sunrise where different DJs play in each arch of the old railway station.
Oran Mor is a really cool setting too as its in an old church with pues and stained glass windows.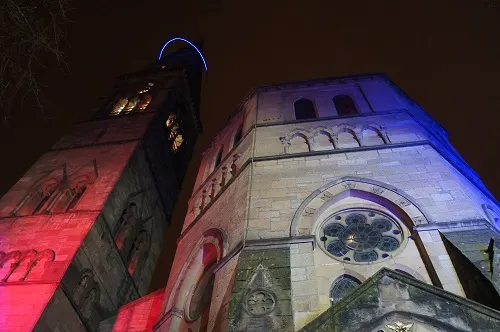 Where did I shop?
There are loads of funky vintage shops in Glasgow.
Postcard Limited is a cool little store/coffee shop by day and a stylish bar by night. Have tea and cakes while you do your knitting or sip on a cocktail or ice cold beer while you shop for vintage trinkets.
Another cool shop is Ruby Tuesday's run by well known fashion bloggers. You are bound to get the inspiration to shop til you drop in this cute little place. The 'Style Mile' is great for high end high street shops but the boutiques and Sunday Markets are much more fun.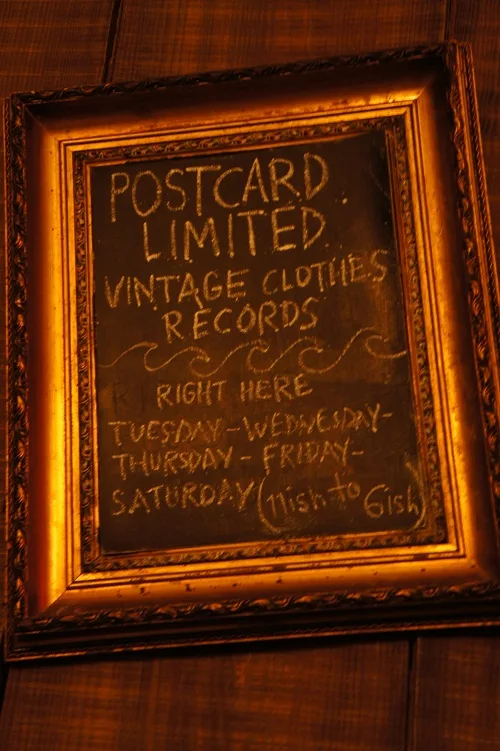 Would I go back?
Definitely, but only in the summer. I'd like to explore places like the Botanical Gardens and try and find the deer in the huge cemetery. I also want to go toThe Two Fat Ladies at the Buttery restaurant – mainly because I like the name!
A few really random facts about Glasgow
1. Glasgow was recently awarded 'Curry Capital of Britain' for the fourth year. Apparently Mother India is the best.
2. In 2008, Glasgow was named the 2nd best place in the Uk to shop.
3. Time Magazine named Glasgow ' Europes Secret Capital of Music'.
If you want to see more photos from Glasgow, check out my Facebook Page.
I plan to head back up to Scotland in the summer so let me know if there are any 'must-see-sights'.